Posted By Norman Gasbarro on December 31, 2012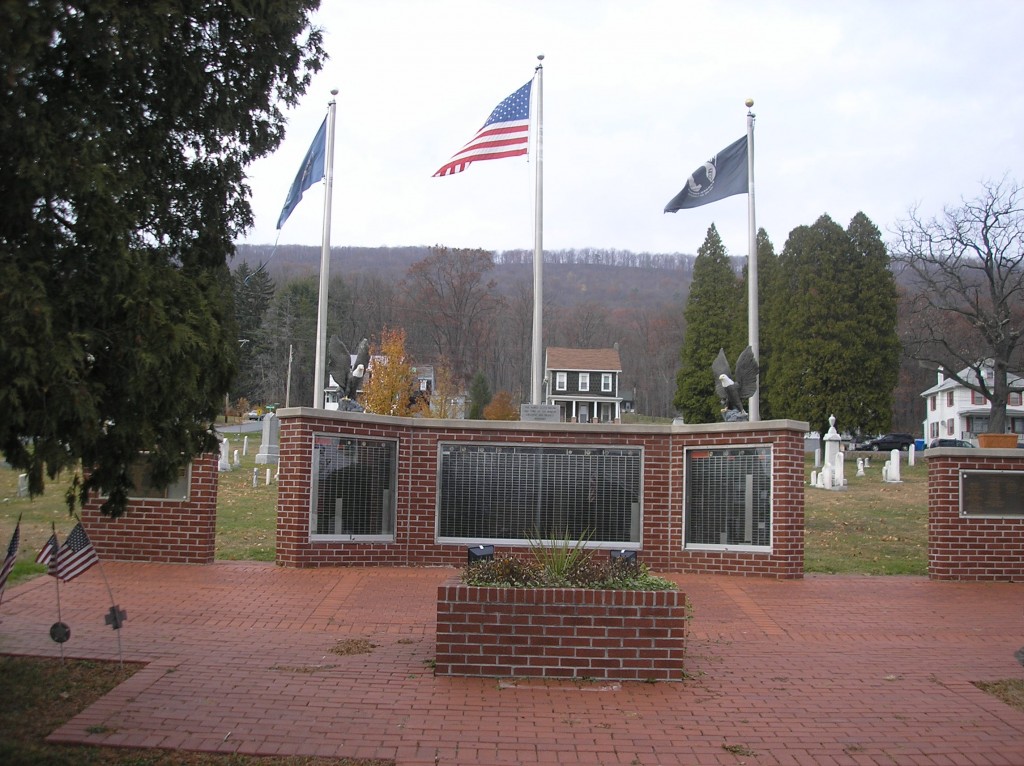 The Tower City Borough, Porter Township and Rush Township Veterans Memorial is located at St. Paul's Lutheran Church Cemetery which is located along Route 209 in Tower City, Schuylkill County, Pennsylvania.  It was the subject of a prior post on this blog on 30 December 2010.
Within the glass cases on the monument are name plates for each of the eligible veterans who served in America's Wars.  The Civil War veterans are noted in the left case in the center section of the monument.  To give due recognition to each of the Civil War veterans named on the monument, the name plates will be individually pictured followed by a brief description of the Civil War service of the veteran.
Direct links to each of the posts in this series:
Tower City, Porter and Rush Township Civil War Veterans – Part 1
Tower City, Porter and Rush Township Civil War Veterans – Part 2
Tower City, Porter and Rush Township Civil War Veterans – Part 3
Tower City, Porter and Rush Township Civil War Veterans – Part 4
Tower City, Porter and Rush Township Civil War Veterans – Part 5
Tower City, Porter and Rush Township Civil War Veterans – Part 6
Tower City, Porter and Rush Township Civil War Veterans – Part 7
Tower City, Porter and Rush Township Civil War Veterans – Part 8
Tower City, Porter and Rush Township Civil War Veterans – Part 9
Tower City, Porter and Rush Township Civil War Veterans – Part 10
Tower City, Porter and Rush Township Civil War Veterans – Part 11
Tower City, Porter and Rush Township Civil War Veterans – Part 12
Tower City, Porter and Rush Township Civil War Veterans – Part 13