Posted By Norman Gasbarro on November 12, 2012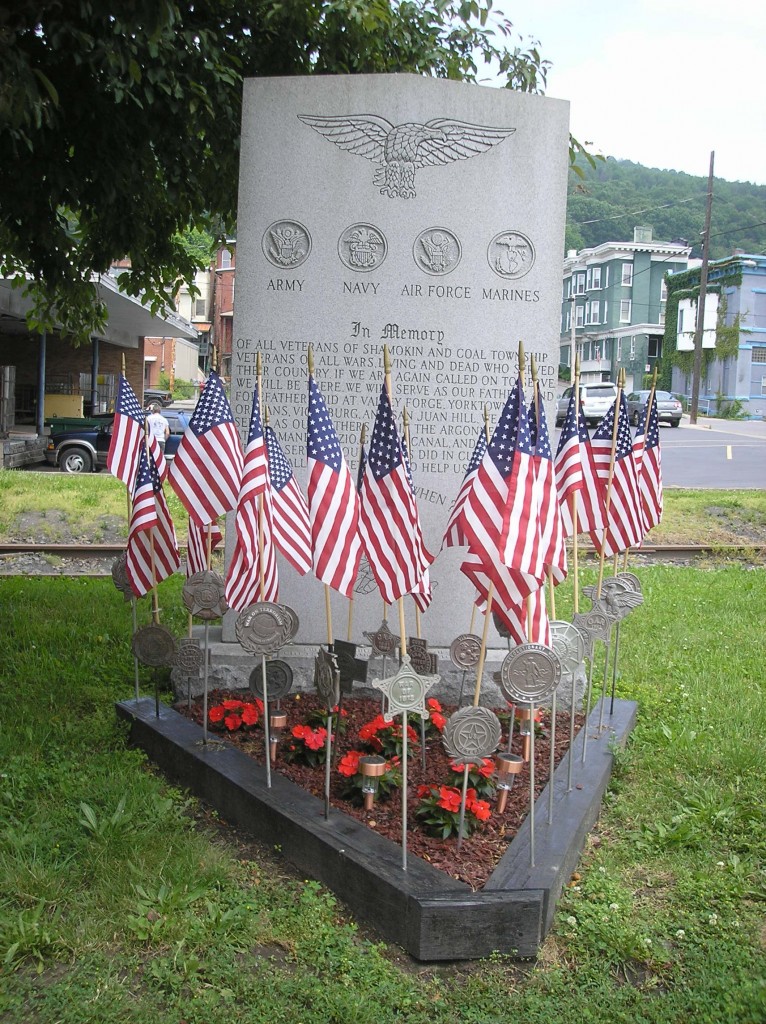 The Shamokin-Coal Township All Wars Memorial is located in Shamokin in the 200 block of East Independence Avenue, on the north side of the Avenue, across from the Shamokin-Coal Township Public Library.  It consists of a stone slab into which is cut an eagle, the emblems of the four branches of the armed services and an inscription as follows: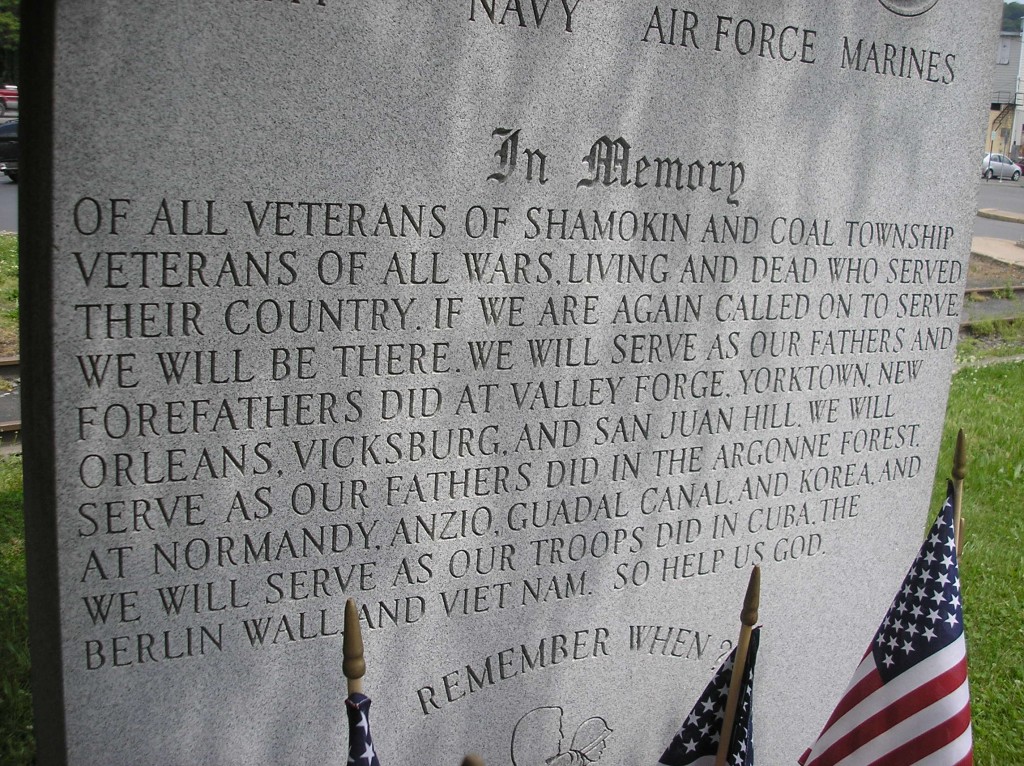 ARMY – NAVY – AIR FORCE – MARINES

In memory of all veterans of Shamokin and Coal Township – veterans of all wars living and dead who served their country – if we are again called on to serve we will be there- we will serve as our fathers and forefathers did – at Valley Forge, Yorktown, New Orleans, Vicksburg and San Juan Hill – we will serve as our fathers did in the Argonne Forest, at Normandy, Anzio, Guadal Canal and Korea – and we will serve as our troops did in Cuba, the Berlin Wall and Viet Nam – so help us God.

Remember when?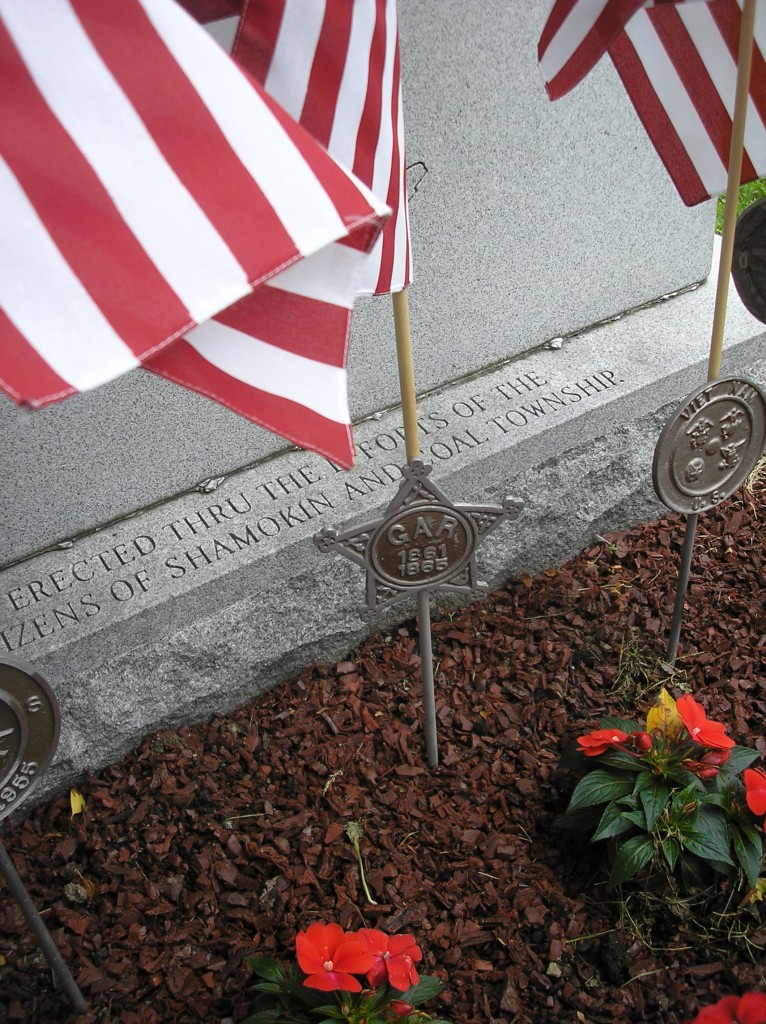 Erected through the efforts of the citizens of Shamokin and Coal Township.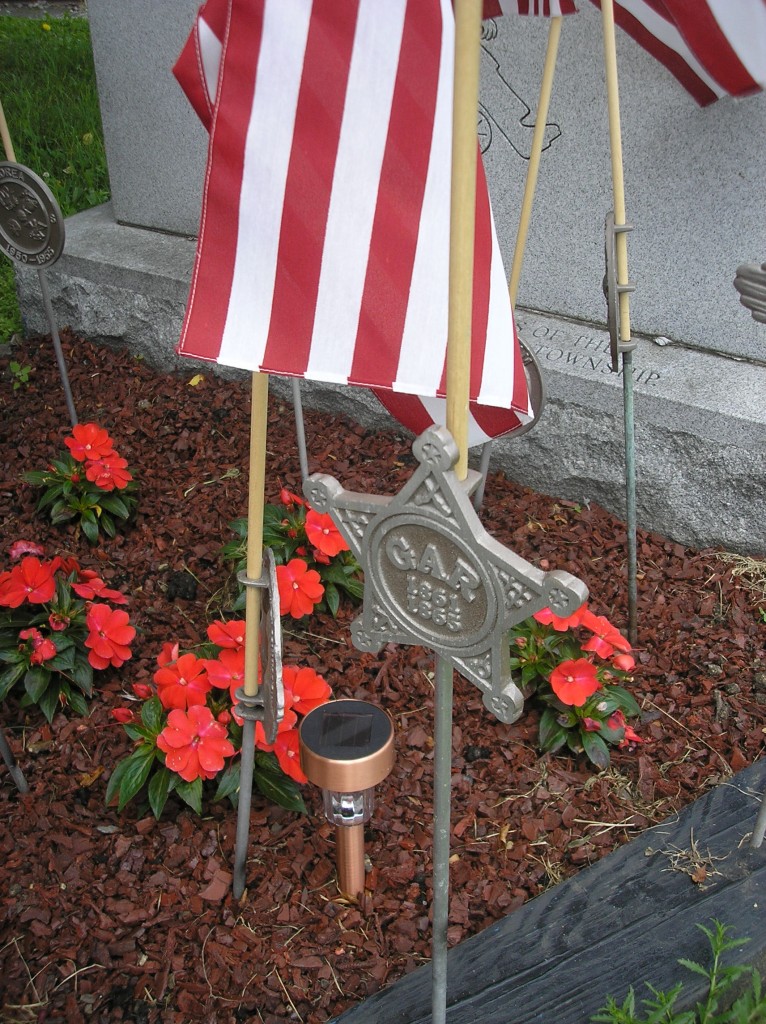 The G.A.R. Star-Flag Holder pictured above is one of several at the memorial recognizing those who served in the Civil War.  In addition, Vicksburg and New Orleans are parts of the inscription – both locales of actions during the Civil War, Vicksburg being exclusive to the Civil War and New Orleans the site of actions in two wars.  It is not stated why these battles were chosen as representative of the Civil War, there being many other places and battles where Shamokin veterans fought which are better known and where Shamokin and Cola Township residents died.
This is not the Civil War Monument for Shamokin.  That monument is on East Lincoln Street and will be featured at another time on this blog.