Posted By Norman Gasbarro on September 20, 2012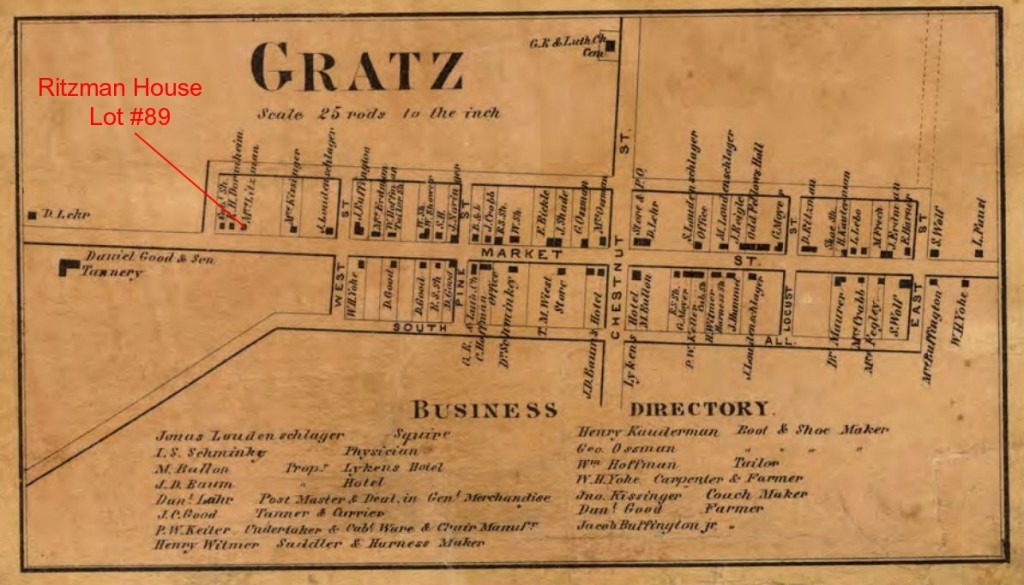 This house and Lot #89 at the western end of the original plot of the town of Gratz, was purchased by Suzanna [Matter] Ritzman in 1858 from the estate of Christian Yerges.  The house dates to about the year 1843 and was probably built by Yerges when he owned the property.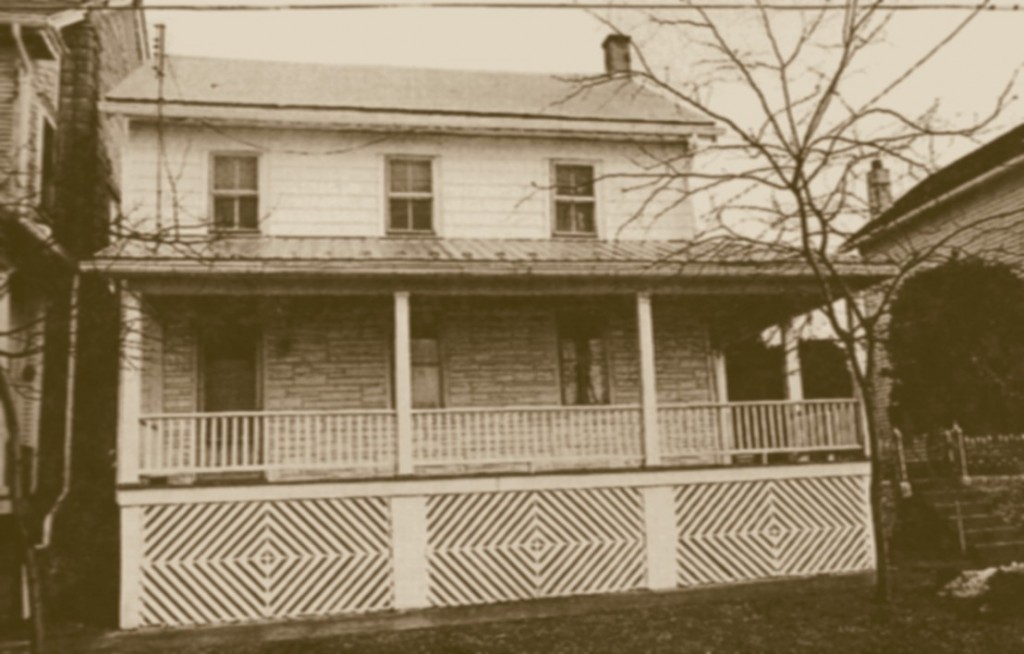 The earliest available picture of the house dates to the mid or late 20th century.
Susanna [Matter] Ritzman was the owner during the Civil War years and she lived here as a widow until her death in 1903.  Lora Dornheim, another widow, lived here as well, but in a separate part of the house.
Susanna was married twice.  Her first husband was Henry Rowe and her second husband was Jacob Ritzman (1794-1857).  Jacob had been previously married to Susanna's sister Elizabeth who died in 1837.  Susanna and Jacob Ritzman had one child who survived to adulthood, Esther "Hetty" Ritzman, born about 1842.  Hetty married John J. Phillips of Gratz.  The son of Hetty and John, Joseph W. Phillips (1865-1939) purchased the property in 1904 during the settlement of Susanna's estate.  Joseph W. Phillips, a postmaster of Gratz, never married and lived with his sister, Clara [Phillips] Buffington, and for a good part of Joseph's ownership of the property, tenants occupied it.  One of those tenants was the brother of Joseph W. Phillips, Frank Phillips.
No Civil War veteran has been associated with the ownership of this property.
Susanna [Matter] Rowe Ritzman is buried in Gratz Union Cemetery.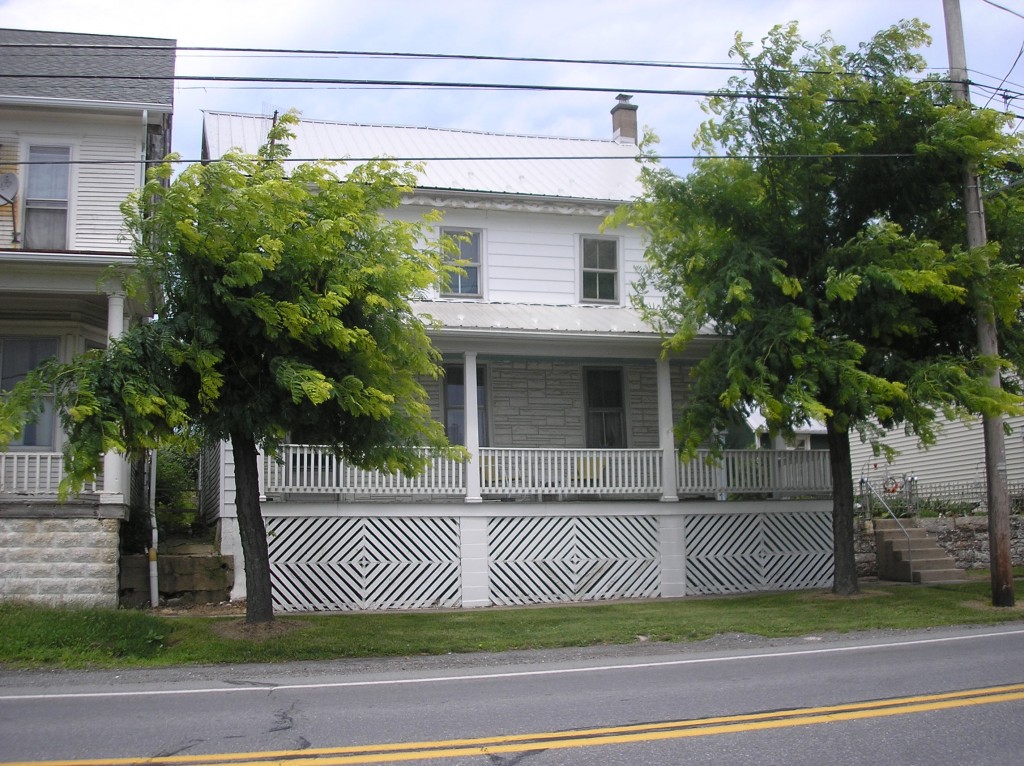 This is part 40 of an ongoing series on Gratz during the Civil War.  Some of the information for this post was taken from the book A Comprehensive History of the Town of Gratz Pennsylvania.  
Other parts of the series on Gratz During the Civil War can be found on this blog by clicking on "Walking Tour."