Posted By Norman Gasbarro on September 19, 2012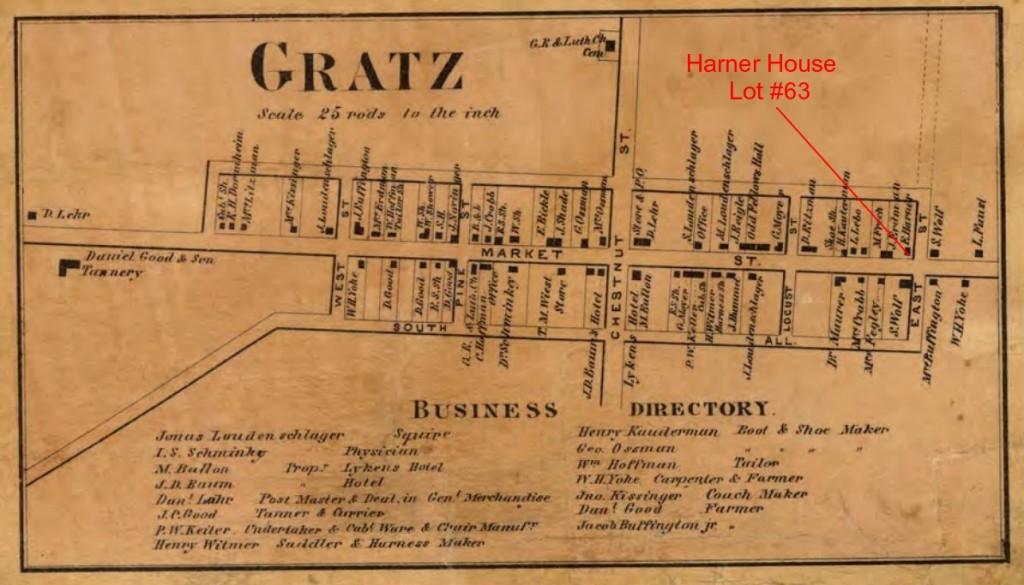 As with some of the lots in Gratz, this Lot #63 changed hands many times in the years before the Civil War.  The house that existed here during the Civil War was demolished in the second half of the 20th century.  It remains a vacant lot today.  Two of the early owners of this property were George Klinger and Ludwig Faust.  Ludwig's widow, Catherine Faust, was listed as the owner from 1834 to 1847.  At that time, the property records indicate there was an "old log house and log barn" here.  When Catherine died, her son handled the estate and sold the property to George Kissinger and his wife Catharine.  Then Kissinger sold the property to the John W. Saltzer family.  In 1855, a tenant named H. Crabb (probably Henry Crabb) was living here.  The Crabb family owned or rented several other properties in Gratz from which they operated their blacksmith businesses.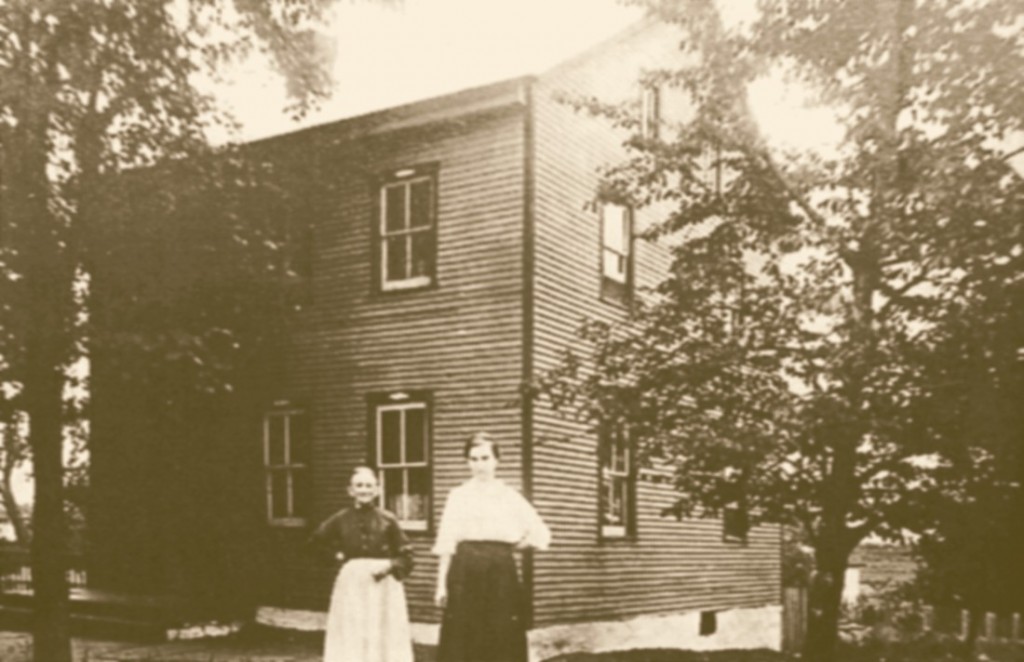 The above picture, probably taken in the late 19th century or early 20th century shows Elmira Clark and her daughter Maggie Clark.  The Clark family lived here from about 1864 to 1870 and then repurchased the house in 1880 after it had been in the Hepler family, the Schwalm family and the Rine family for the ten year interim.
Many members of the various families who were associated with this house served in the Civil War but it not known at this time which of them actually lived here.  For most of the Civil War it was owned by Frederick Harner, a German immigrant, who purchased it in 1858.  Frederick was a farmer who had lands in Lykens Township and later in his life, moved to Gratz.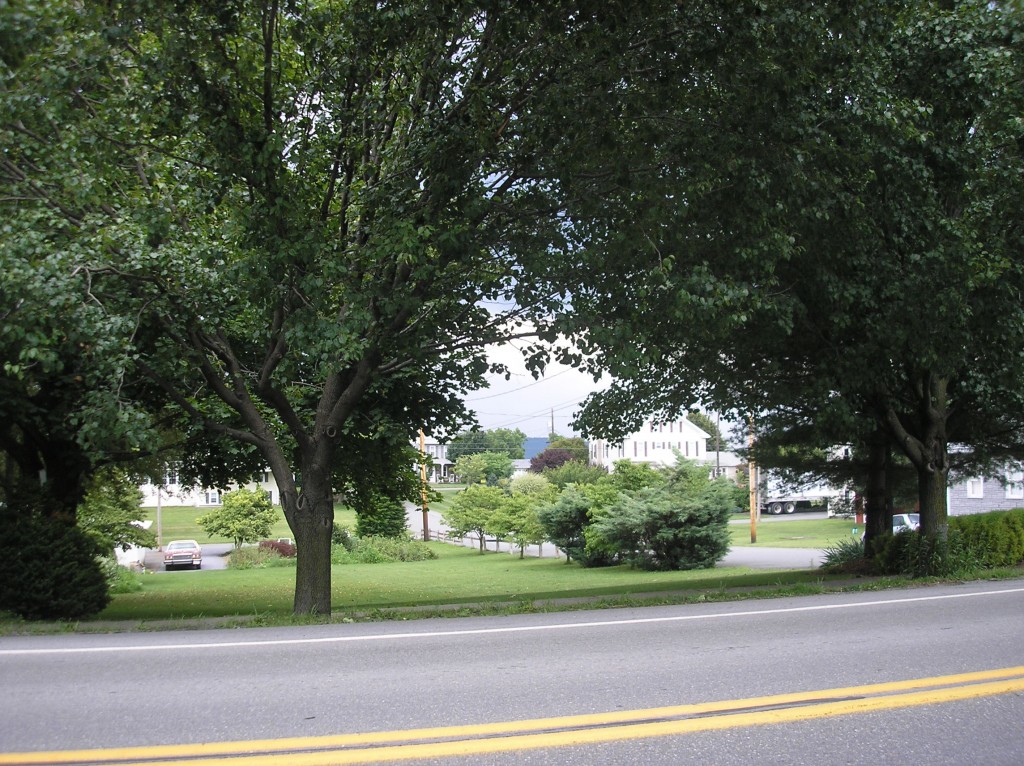 This is part 39 of an ongoing series on Gratz during the Civil War.  Some of the information for this post was taken from the book A Comprehensive History of the Town of Gratz Pennsylvania.

Other parts of the series on Gratz During the Civil War can be found on this blog by clicking on "Walking Tour."