Posted By Norman Gasbarro on September 13, 2012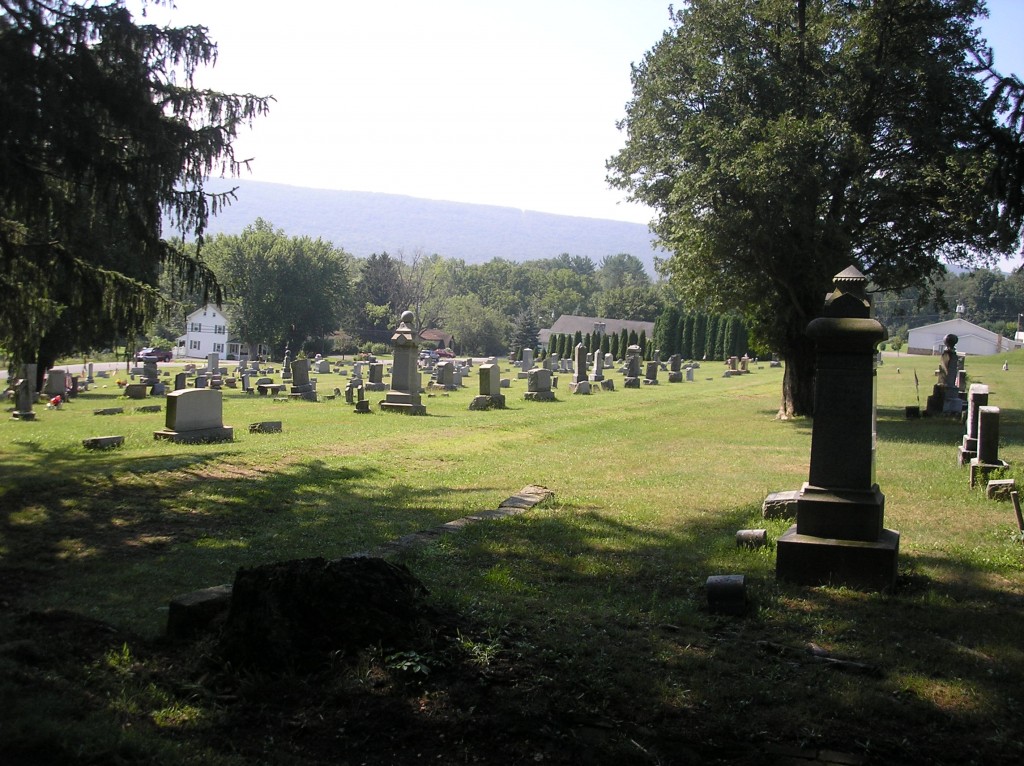 Greenwood Cemetery, Tower City, Schuylkill County, Pennsylvania, is located south of Grand Avenue (Route 209) in Tower City.  To locate the cemetery from Grand Avenue, turn south on 4th Street and continue across the bridge over the Wiconisco Creek and the street becomes Greenwood Road.  The cemetery is on the right just after the road makes a bend to the right.  Twenty-four Civil War veterans' graves were easily located in this cemetery.  In the post today, five of those graves will be featured.  Four later posts will each present five or four of the grave markers.
Links are provide to other blog posts which have previously told of the veteran and his service.
————————————-
WILLIAM OWENS (1840-1916)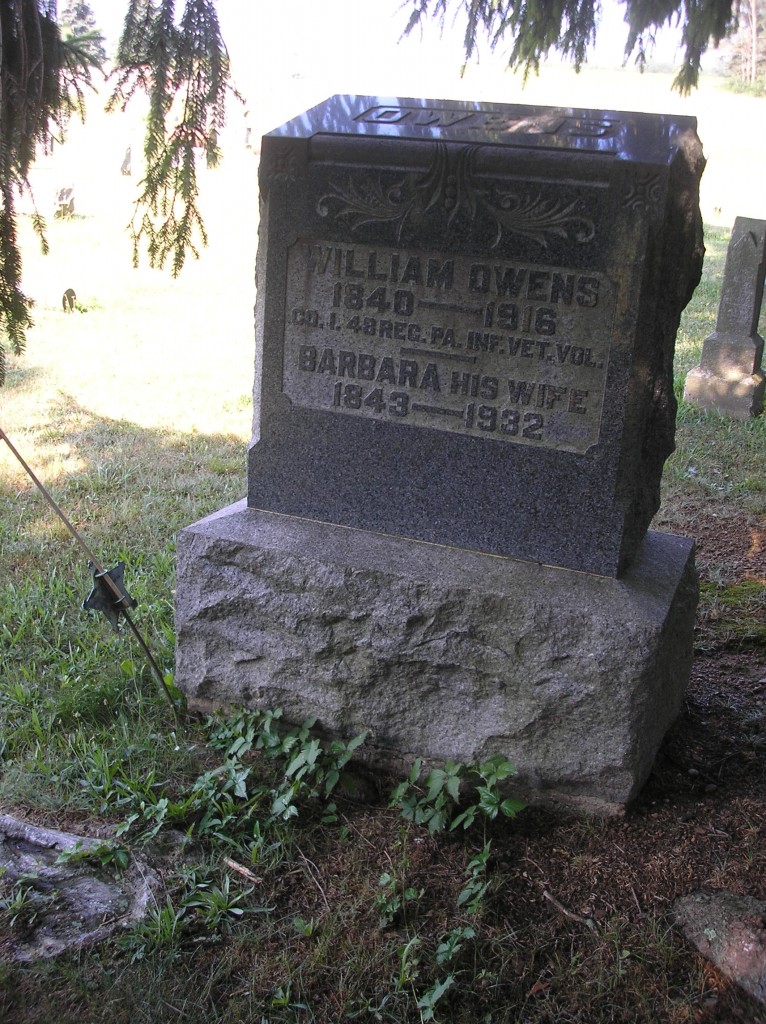 The birth year given on the grave marker is 1840, which conflicts with other records that indicate Owens was born in October 1842.  The regiment and company of service, 48th Pennsylvania Infantry, Company I, is noted on the stone.  For prior blog posts on William Owens, click here, including his name plate on the Tower City Veterans' Memorial.
—————————-
HAZLETT M. McELWAIN (1829-1890)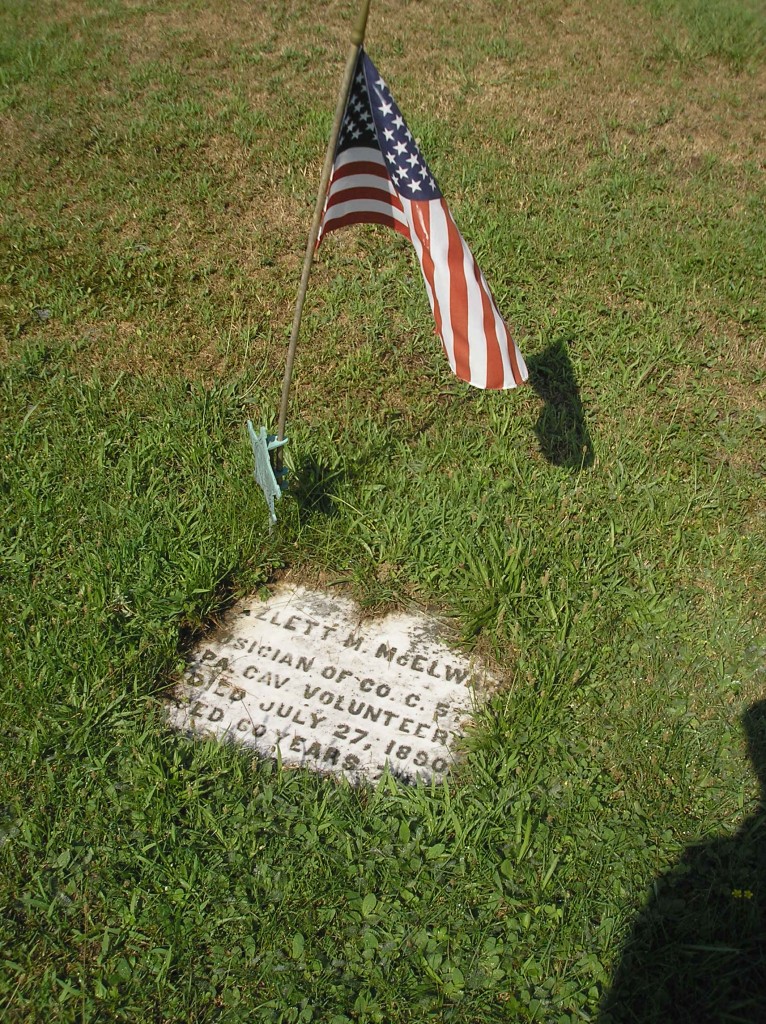 Hazlett M. McElwain, who served as a Musician in the 5th Pennsylvania Cavalry (noted on the stone), has an in-ground grave marker at the Greenwood Cemetery.  For other posts on Hazlett, click here, including the one featuring his name plate on the Tower City Veterans' Memorial.
—————————
WILLIAM BAILEY (1840-1915)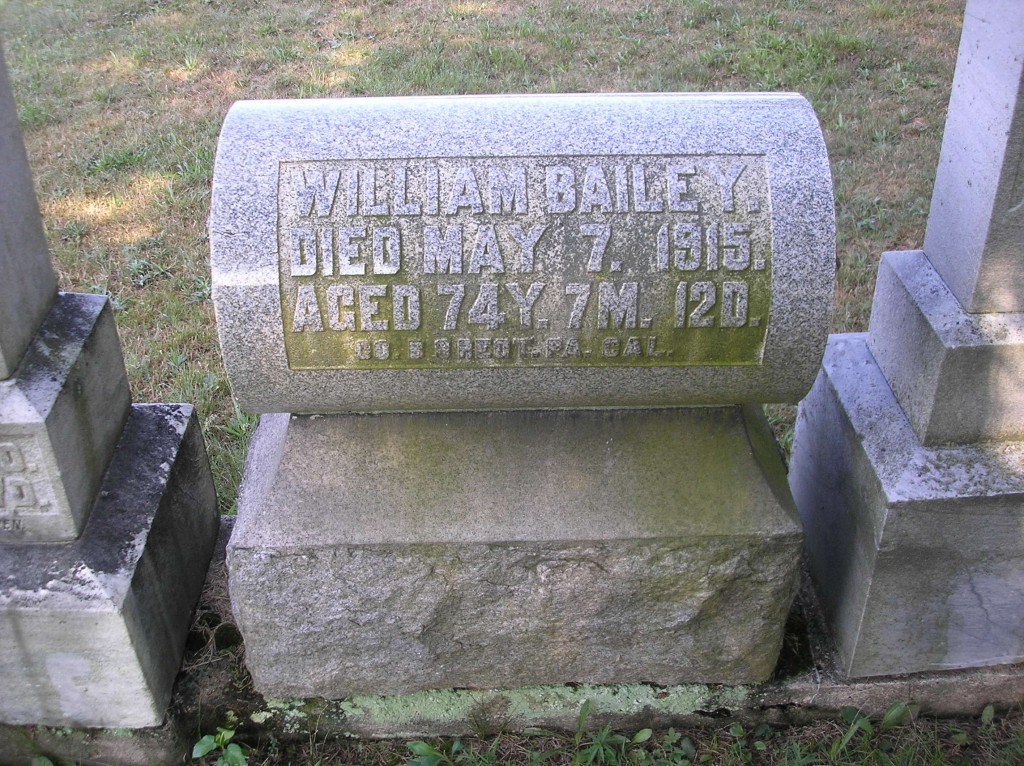 The death date of William Bailey (7 May 1915) is newly acquired information from the stone and his birth date of 25 September 1840 can be calculated from the 74 years, 7 months, 12 days that he lived.  His regiment, 9th Pennsylvania Cavalry, is also noted on the stone, confirming that the William Bailey who is buried here in Greenwood Cemetery, is the same William Bailey who appeared in the 1890 Census for Tower City and who is named on the Tower City Veterans' Memorial.  Buried next to William is his wife, Isabella "Bell" Bailey (1845-1906) and their son Charles Bailey (1874-1900).
—————————-
WILLIAM FOREMAN (1841-?)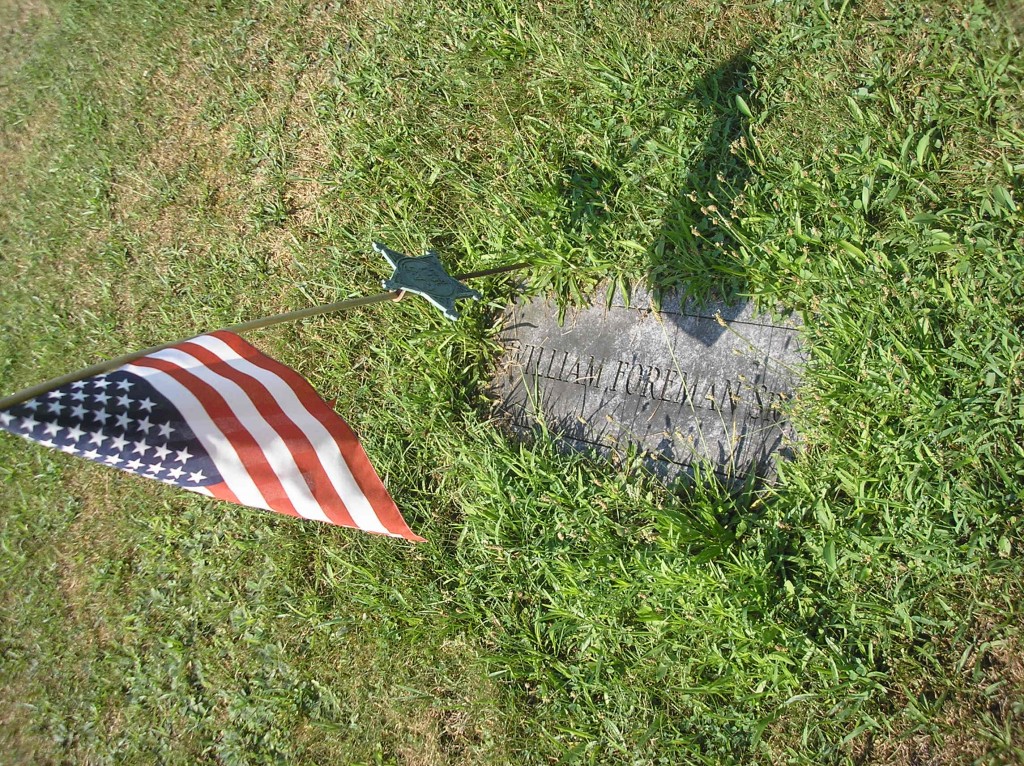 The grave of William Foreman is marked with a simple, in-ground stone, without dates, regiment or company served.  "William Foreman Sr." was a mine laborer who served in the 93rd Pennslvania Infantry.  For prior posts on William Foreman, click here, including his name plate on the Tower City Veterans' Memorial.  Accurate information and sources are sought on his date of birth and death.
—————————-
HENRY ROW (1835-1914)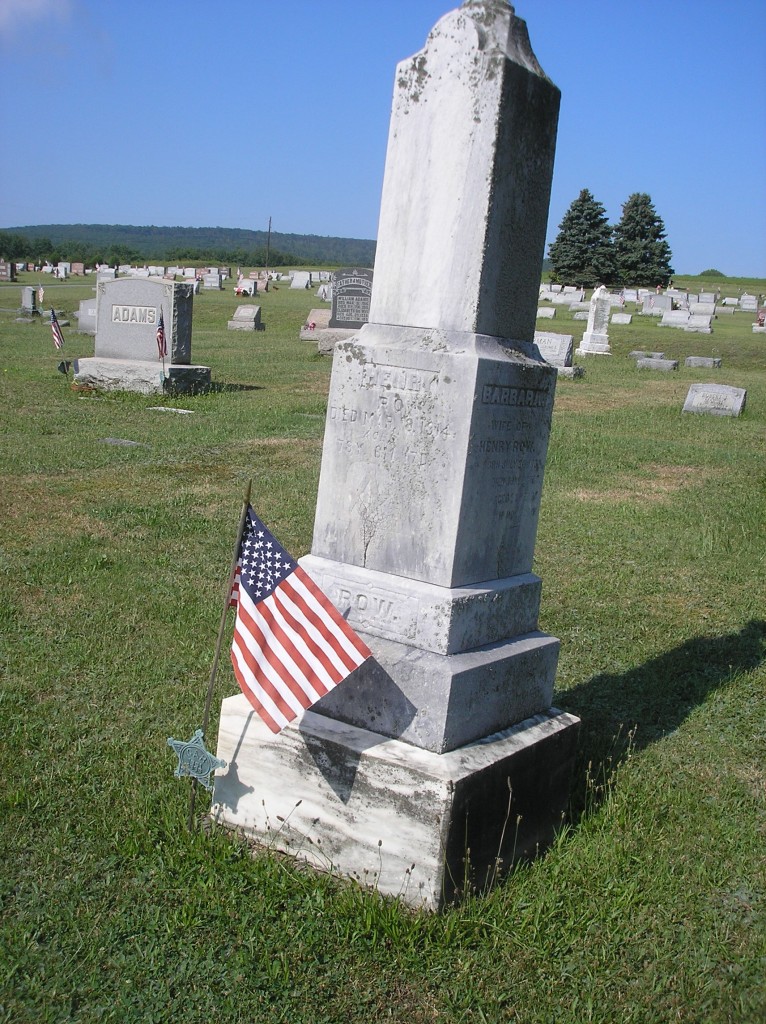 From the large stone in Greenwood Cemetery, it is learned that Henry Row died on 18 March 1914 and his life span was 78 years, 6 months, 7 days (calculated birth date of 11 September 1835).  The name plate on the Tower City Veterans' Memorial spells his name as "Rowe" while the grave marker clearly spells it "Row."  For all prior blog posts on Henry Row, click here.  Henry Row served in the Emergency of 1863, in the state militia regiment designated as the 39th Pennsylvania Infantry.
—————————-
Anyone wishing to add information on any of the above veterans who are buried in Greenwood Cemetery, Tower City, may do so by commenting on this post or by sending an e-mail to the Civil War Research Project.
Part 2 of 5 will appear tomorrow.