Posted By Norman Gasbarro on August 8, 2012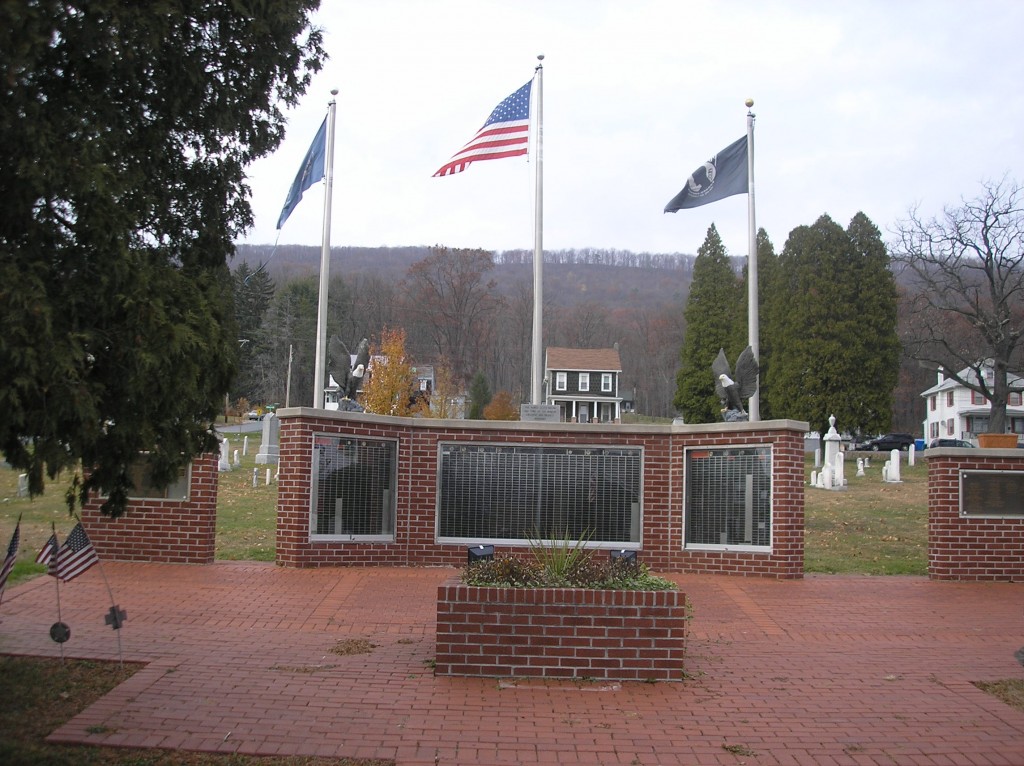 The Tower City Borough, Porter Township and Rush Township Veterans Memorial is located at St. Paul's Lutheran Church Cemetery which is located along Route 209 in Tower City, Schuylkill County, Pennsylvania.  It was the subject of a prior post on this blog on 30 December 2010.
Within the glass cases on the monument are name plates for each of the eligible veterans who served in America's Wars.  The Civil War veterans are noted in the left case in the center section of the monument.  To give due recognition to each of the Civil War veterans named on the monument, the name plates will be individually pictured followed by a brief description of the Civil War service of the veteran.
—————————-
The following name plates appear to be listed twice:
DANIEL KAUFFMAN (and DANIEL KAUFMAN)
JOSIAH SALTZER (and JOSIAH SELTZER)
More Information is needed on the following men to distinguish them from others of same name:
——————————
Information is requested on any of the veterans whose names are listed on the memorial and in particular any of the men named above.  Of special interest is any information which would connect them to Tower City, Porter Township, or Rush Township as well as their specific Civil War service.
Information may be added as a comment to this post, to any post where their names appear, or sent to the Civil War Research Project in an e-mail (click here).
———————
This concludes the series of posts on Civil War veterans who are honored on the Tower City, Porter and Rush Township War Memorial.
Other posts in this series may be accessed by clicking here.
—————————
Recently, most of the Civil War veterans' graves in the several cemeteries in the Tower City area were photographed.  The grave markers will be featured in posts that will begin in a few weeks.  These cemeteries were included:
St. Paul's Lutheran Church Cemetery, Tower City.
St. Peter's Evangelical and Reformed Church Cemetery, Reinerton, Schuylkill County.
Fairview Cemetery, Muir, Schuylkill County
Muir Cemetery (near Fire House), Muir, Schuylkill County.
In addition, the Muir Veterans' Memorial on Keystone St., Muir, will also be featured.
—————————–