Posted By Norman Gasbarro on August 7, 2012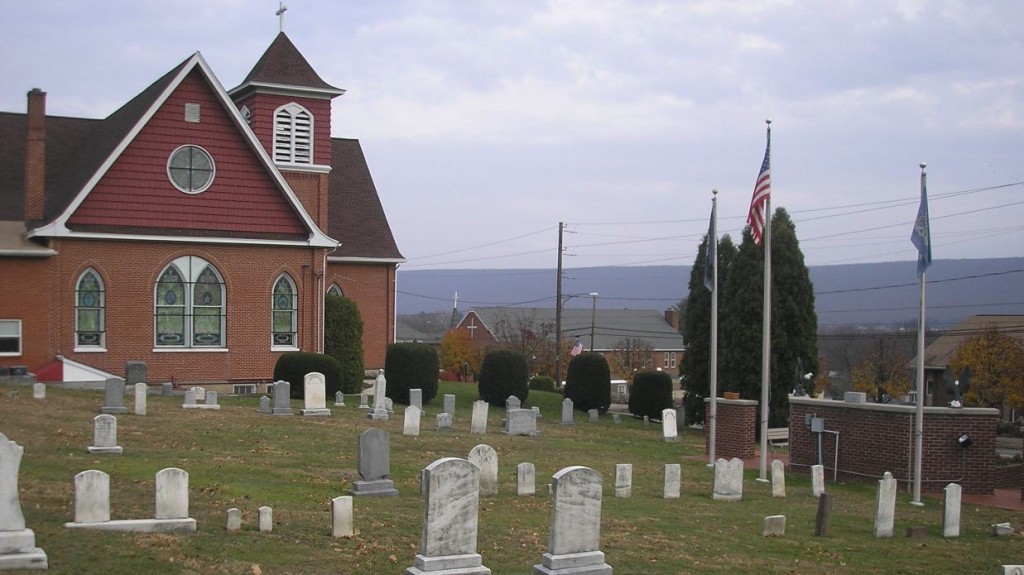 The Tower City Borough, Porter Township and Rush Township Veterans Memorial is located at St. Paul's Lutheran Church Cemetery which is located along Route 209 in Tower City, Schuylkill County, Pennsylvania.  It was the subject of a prior post on this blog on 30 December 2010.
Within the glass cases on the monument are name plates for each of the eligible veterans who served in America's Wars.  The Civil War veterans are noted in the left case in the center section of the monument.  To give due recognition to each of the Civil War veterans named on the monument, the name plates will be individually pictured followed by a brief description of the Civil War service of the veteran.
—————————-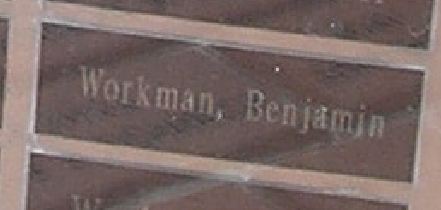 BENJAMIN WORKMAN (? – 1878) served in the 173rd Pennsylvania Infantry, Company F, as a Private from 1 November 1862 through 16 August 1863.  He is buried in Tower City.
——————————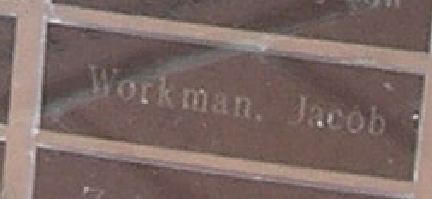 JACOB WORKMAN (1819- ?)  noted in the 1890 Census when he was living in Tower City that his "eyes [were] effected" during his military service in the 173rd Pennsylvania Infantry, Company F.  He served as a Private from 13 October 1862 to 16 August 1863.
——————————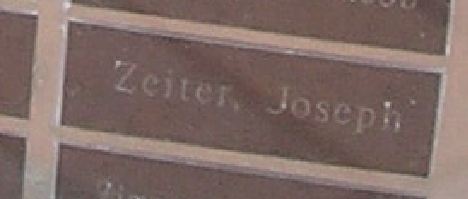 JOSEPH R. ZEITER (1828-1900), also known as Joseph R. Zeider, is buried in Greenwood Cemetery, Tower City.  During the Civil War he served in the 2nd Pennsylvania Heavy Artillery as a Private.   Joseph was born in Perry County but enrolled in Berks County.  At the time he was employed as a laborer.  Military records indicate he was "unaccounted for" at the time his regiment was discharged.  In 1890, he was living in Tower City.
——————————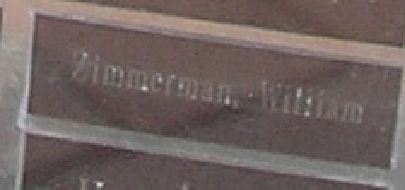 WILLIAM ZIMMERMAN (? – ?) is another "unknown" who is named on the Tower City Memorial.  Information is requested on this individual.
——————————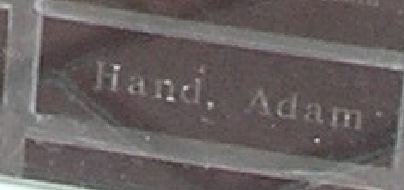 ADAM HAND (? – ?) is also "unknown."  Anyone with information on him is requested to contribute it so that he can be properly recognized.
——————————

PETER KESSLER (? – ?) is the last of the "unknown" men named on the Tower City Memorial.  The name on the memorial is also difficult to read and photograph because it is located behind the case frame at the bottom so it is possible the soldier's name has been incorrectly recorded.
———————
To be concluded tomorrow….
Other posts in this series may be accessed by clicking here.