Posted By Norman Gasbarro on August 6, 2012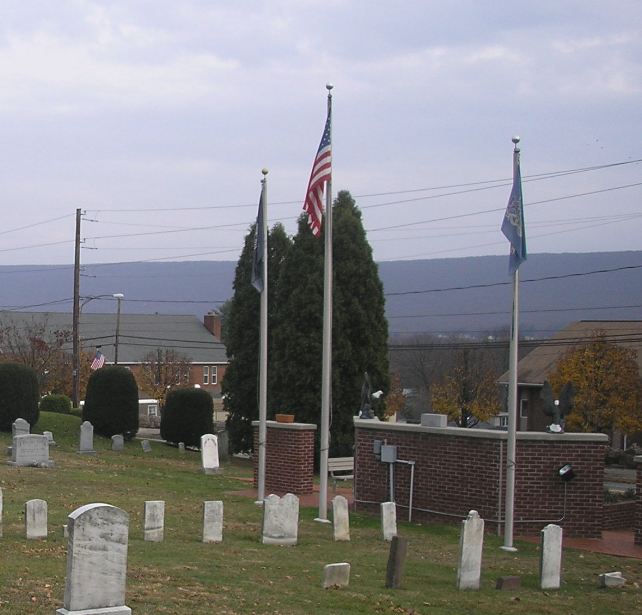 The Tower City Borough, Porter Township and Rush Township Veterans Memorial is located at St. Paul's Lutheran Church Cemetery which is located along Route 209 in Tower City, Schuylkill County, Pennsylvania.  It was the subject of a prior post on this blog on 30 December 2010.
Within the glass cases on the monument are name plates for each of the eligible veterans who served in America's Wars.  The Civil War veterans are noted in the left case in the center section of the monument.  To give due recognition to each of the Civil War veterans named on the monument, the name plates will be individually pictured followed by a brief description of the Civil War service of the veteran.
—————————-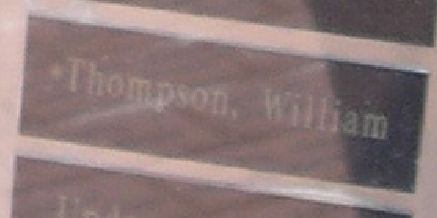 WILLIAM K. THOMPSON (? -?), according to the "*" symbol on the memorial name plate, died in the war.  However, a William K. Thompson appears alive in the 1890 Census in Tower City and he stated that he was suffering from "chronic piles" as a result of his Civil War service which was from 29 June 1863 through 6 August 1863 in the Emergency of 1863, 39th Pennsylvania Infantry, Company H.  There is another William Thompson who is buried at Antietam National Cemetery who died of disease during the war and who is noted on the Lykens G.A.R. Monument.  This latter William Thompson served in the 96th Pennsylvania Infantry, Company G as a Private, and also had a connection with Pottsville.
——————————
DANIEL UPDEGROVE (1834-1889), also found as Updegrave and Ubdegrave, joined the 9th Pennsylvania Cavalry, Company B, as a Private, on 16 August 1864 and served until 12 June 1865 when he was discharged.  Daniel was born in Schuylkill County but lived in Dauphin County at the time of his enlistment.  In 1890, he was living in Tower City and reported that he a "rupture ever since the war" and noted that he was a prisoner of war (POW) in Libby Prison.
——————————-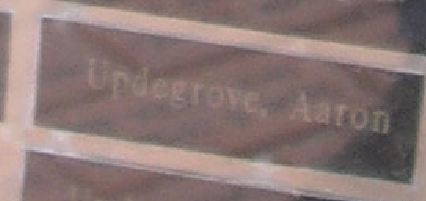 AARON UPDEGROVE (1814-?) had a wife named Amanda and enrolled in Lykens, Dauphin County, in the 26th Pennsylvania Infantry (Emergency of 1863), Company D, as a Private.  He served only from 19 June 1863 through 30 July 1863.  he is also recognized on the Lykens G.A.R. Monument.
——————————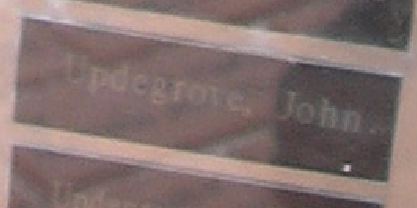 JOHN J. UPDEGROVE (1834-1902), who was married twice, to Sara Matilda Osman and to Elizabeth Drowenger, is buried in Tower City.  In 1890, he reported service in the Emergency of 1863, 39th Pennsylvania Infantry, Company H as a Private.  His service dates were 29 June 1863 through 2 August 1863.
——————————-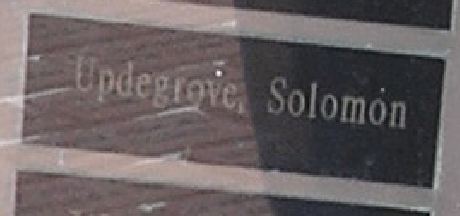 SOLOMON S. UPDEGROVE (1844-1917), is one of two veterans with the same name.  This one is distinguished from the other by the fact that he survived the war (the other did not) and nearly always used the middle initial "S" – although the name plate on the Tower City Memorial doesn't include the middle initial.  Solomon married Matilda Brown.  He was the son of Solomon Updegrove and Barbara [Rickert] Updegrove.  According to his records, he served in the 18th Pennsylvania Cavalry, Company E, as a Sergeant from 2 October 1862 through 12 October 1865.  During his service he was held for a time as a prisoner after being captured at Strausburg, Virginia.
——————————–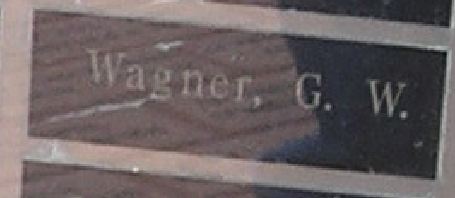 G. W. WAGNER (? – ?) is another mystery veteran.  Anyone with information on this Civil War soldier is urged to contact the Civil War Research Project.
——————————–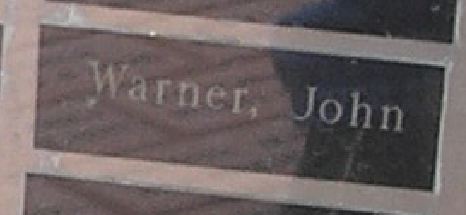 JOHN M. WARNER (? – ?) served in the 203rd Pennsylvania Infantry, Company C, as a Private, according to his widow, Martha J. Warner, who was living in Tower City in 1890.  Records indicate that John was "shot in [the] cheek," contracted chronic bronchitis, and died from disease.  The wound was received at Fort Fisher, North Carolina, 15 January 1865, but at this time, the date of date is unknown.
——————————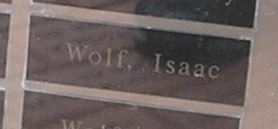 ISAAC WOLF (1838-1907) was a miner from Schuylkill County who enrolled in Company K of the 50th Pennsylvania Infantry as a Private in 1861 and served a term of three years until 29 September 1864.  During his service he transferred to Company A.  Isaac married a woman named Mary.  His service record notes that he was injured in his right side.
———————
To be continued tomorrow….
Other posts in this series may be accessed by clicking here.