Posted By Norman Gasbarro on August 11, 2012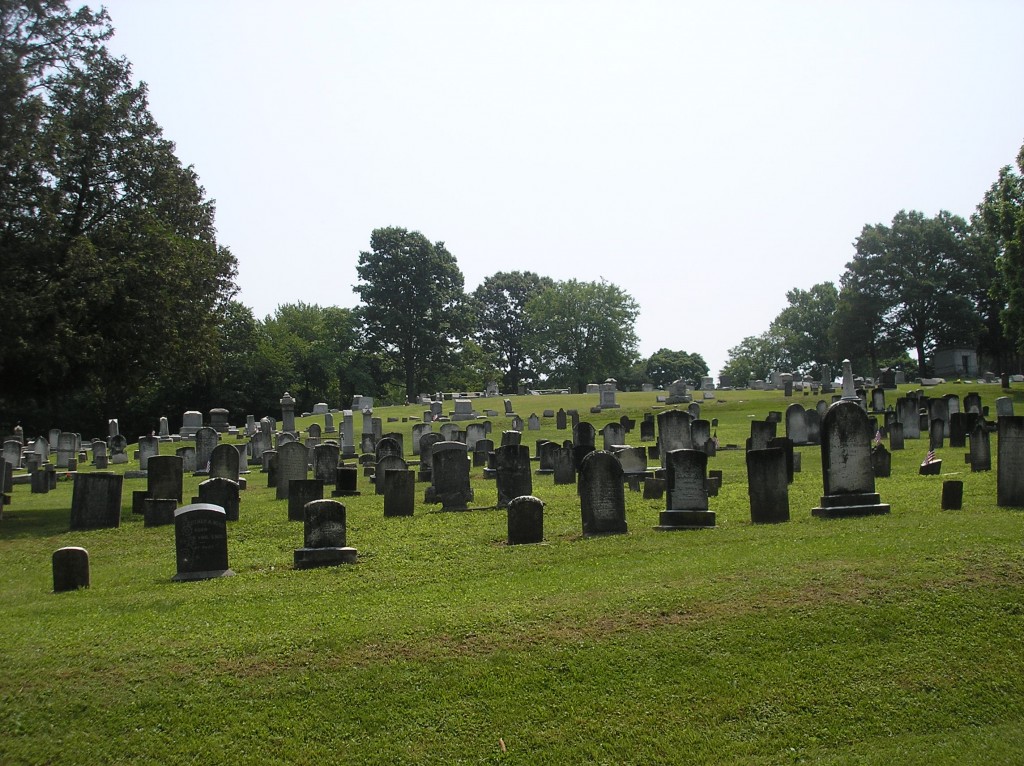 The Halifax United Methodist Church Cemetery is located at the corner of Rise Street and Wind Hill Drive within the Borough of Halifax, Dauphin County, Pennsylvania.  It is easily located for those coming into Halifax via Harrisburg Road (Route 147/225), turn left at Adams Drive, which becomes Rise Street, and the cemetery is on the left.  An alternate way is to travel south on South 3rd Street from Market Street (the location of the Halifax National Bank) to the "T", make a left onto rise Street and travel about half a block and the cemetery will be ahead on the right.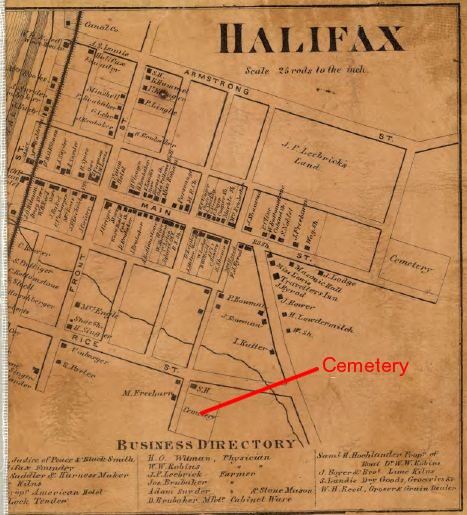 The above map of Halifax Borough is from the Civil War period (1862) and the annotation shows the cemetery location. The map is from the 1862 Dauphin County map, published by A. Pomeroy of Philadelphia.  A copy of this map is available on-line at the Pennsylvania Archives.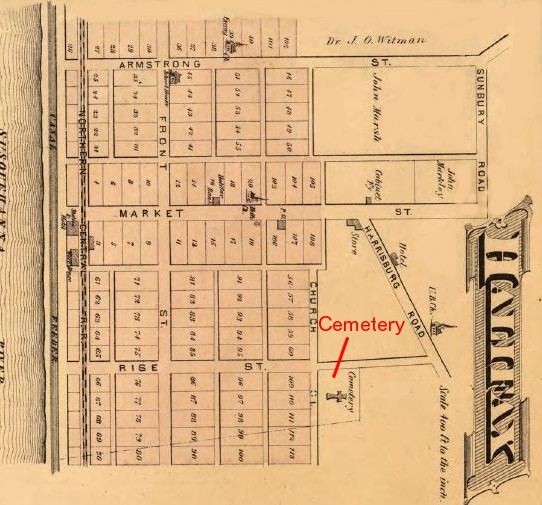 The above map, from 1875, is from the Atlas of Dauphin County Pennsylvania and also shows the location of the cemetery.  Gratz Historical Society has two copies of the original atlas which was published by Everts and Stewart, Philadelphia, and one copy of a centennial reproduction edition.  This atlas is also available on-line through the Pennsylvania Archives.
The cemetery bears the name of the Halifax United Methodist Church, which today is located south of the cemetery.
Additional views of the cemetery are found below.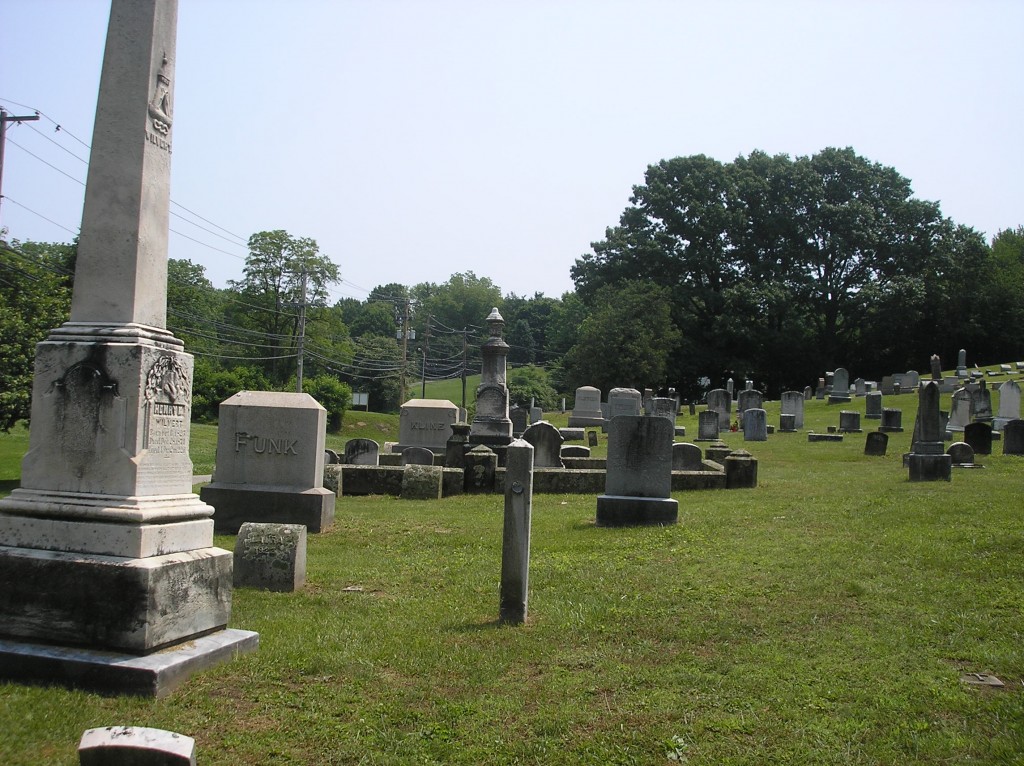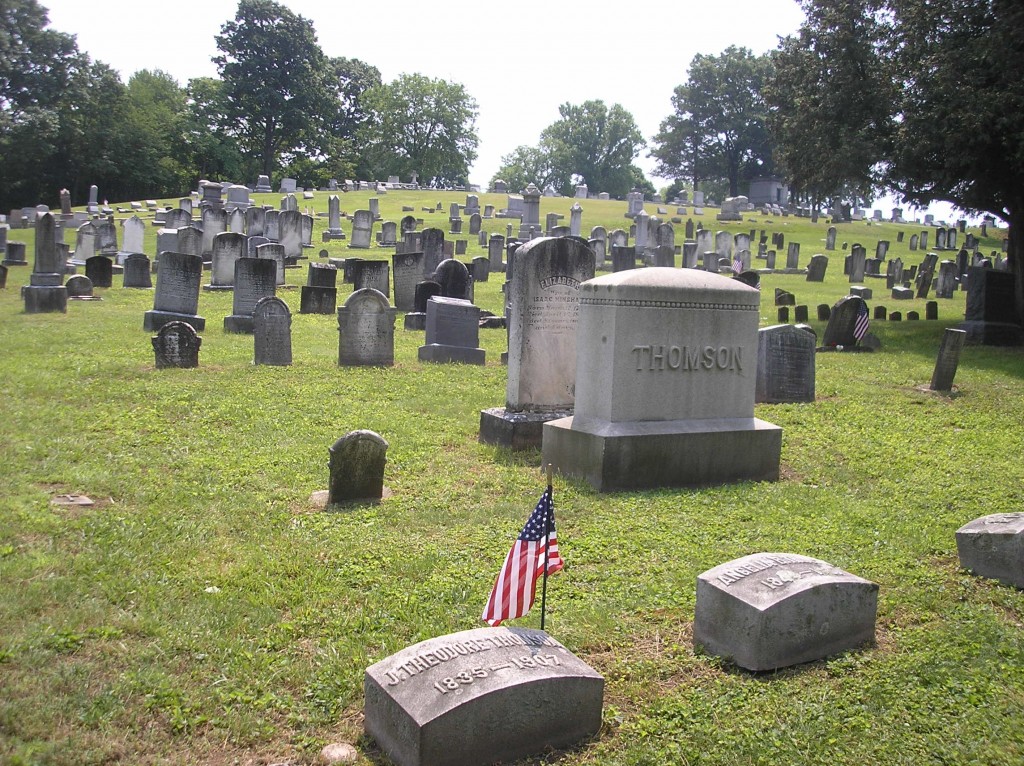 In the older section of the cemetery, located closer to the corner of Rise Street and Wind Hill Drive, the graves of twenty Civil War veterans can easily be found.  These graves will be pictured in a five part series beginning on Sunday, 19 August 2012.