Posted By Norman Gasbarro on August 19, 2012
The Halifax United Methodist Church Cemetery is located at the corner of Rise Street and Wind Hill Drive in Halifax, Dauphin County, Pennsylvania.  The graves of twenty Civil War veterans are easily located in this cemetery.  A prior post described the cemetery and showed old maps with its location noted.  Today, Part 1 of a 5 part series is presented, each part focusing on four of the twenty veterans buried here.
—————————–
J. THEODORE THOMPSON (1835-1907)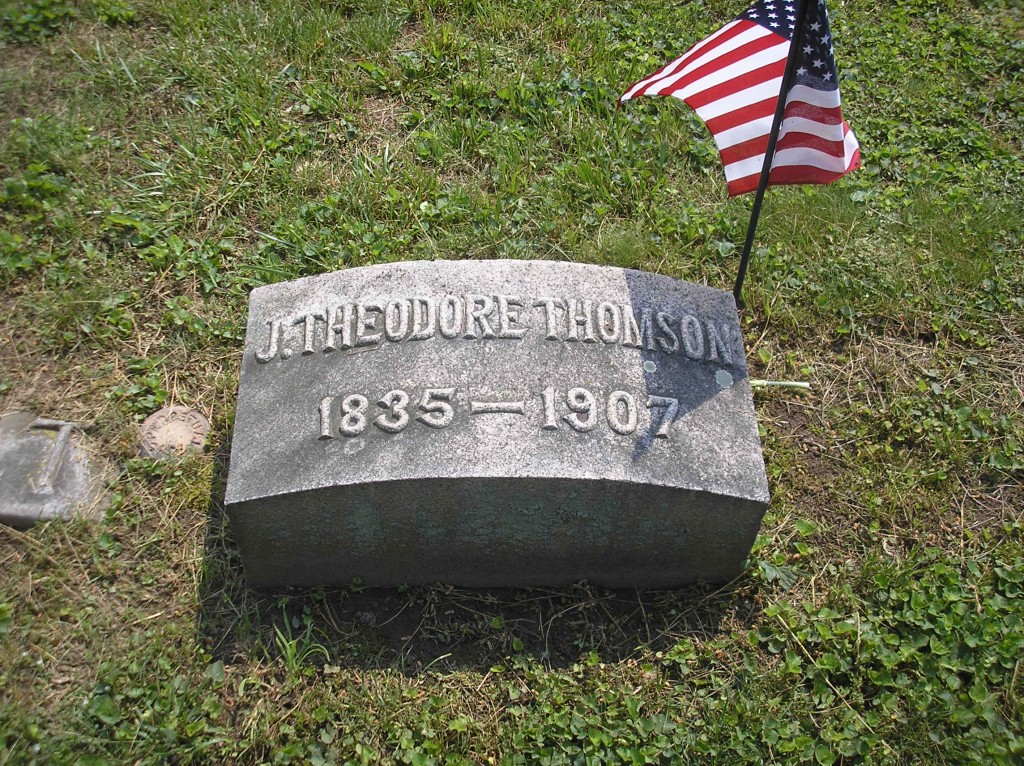 Not much is known about J. Theodore Thompson except that there is a flag at his grave and his date of birth and death would be consistent with someone who served in the Civil War.  His wife's name was Angelia.  He was listed in the Halifax Bicentennial Book as a Civil War veteran.  If anyone can identify his Civil War regiment and company, please contact the Civil War Research Project (click here to contact).
——————————
JOSEPH M. BOWES (1790-1871)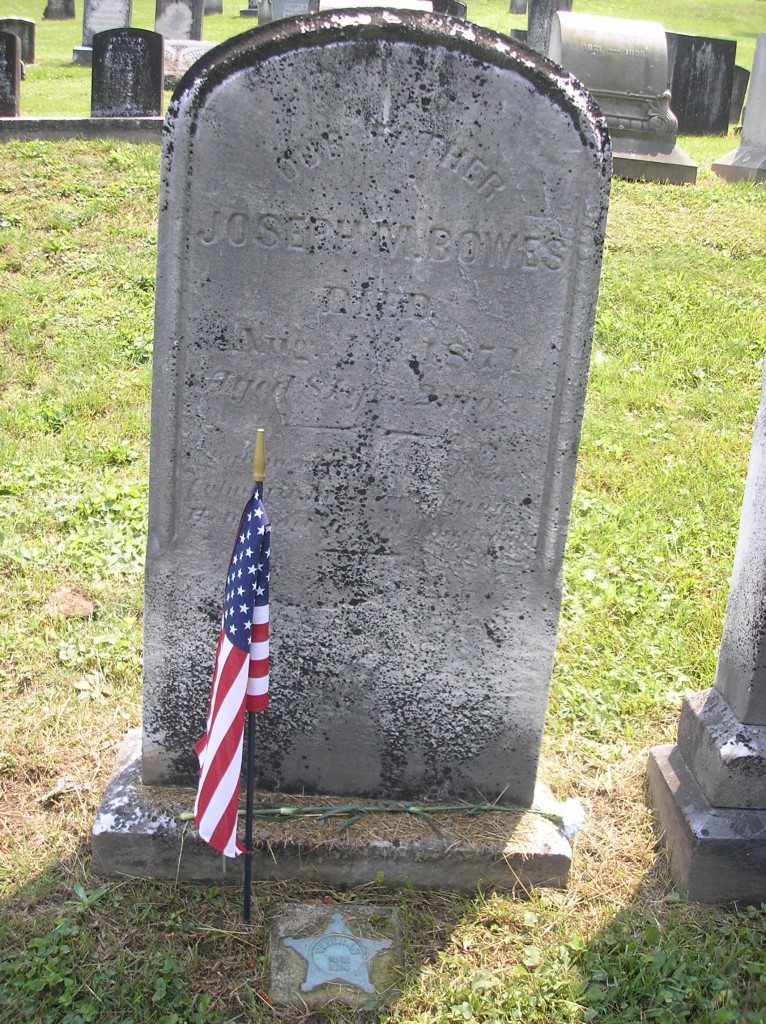 Joseph M. Bowes has a Civil War star at the base of his grave marker, but his date of birth is probably too early for him to have served.  However, someone may have some information to the contrary and can enlighten readers as to why there is a Civil War star at this grave site.
——————————
WILLIAM H. DOUGHERTY (1843-1887) or WILLIAM H. DAUGHERTY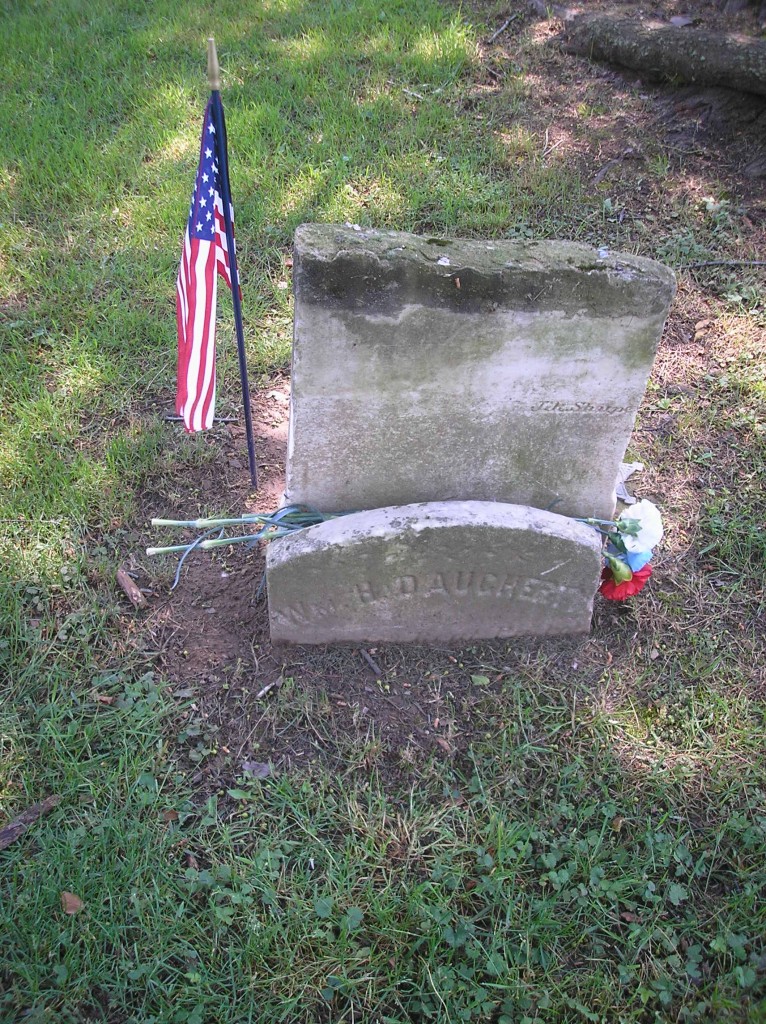 William H. Dougherty first served in the 130th Pennsylvania Infantry, Company F, as a Private, from 9 August 1862 through discharge on 21 May 1863.  At the time of his enlistment in the 78th Pennsylvania Infantry, Company D, as a Private, he was living in East Pennsboro Township, Dauphin County.  In the latter regiment, e serve from 17 February 1865 through 11 September 1865.  After the conclusion of his war service, he married Susan A. Beam in Highspire, Dauphin County.  By 1885, he was living in Millersburg, where he was suffering from dyspepsia and anxiety of countenance, and was very much debilitated.  These conditions, which were accompanied by a cough, probably combined to cause death in 1887.  He was buried in Halifax and his widow continued to live there after his death.
—————————–
HIRAM BRUBAKER (1834-?)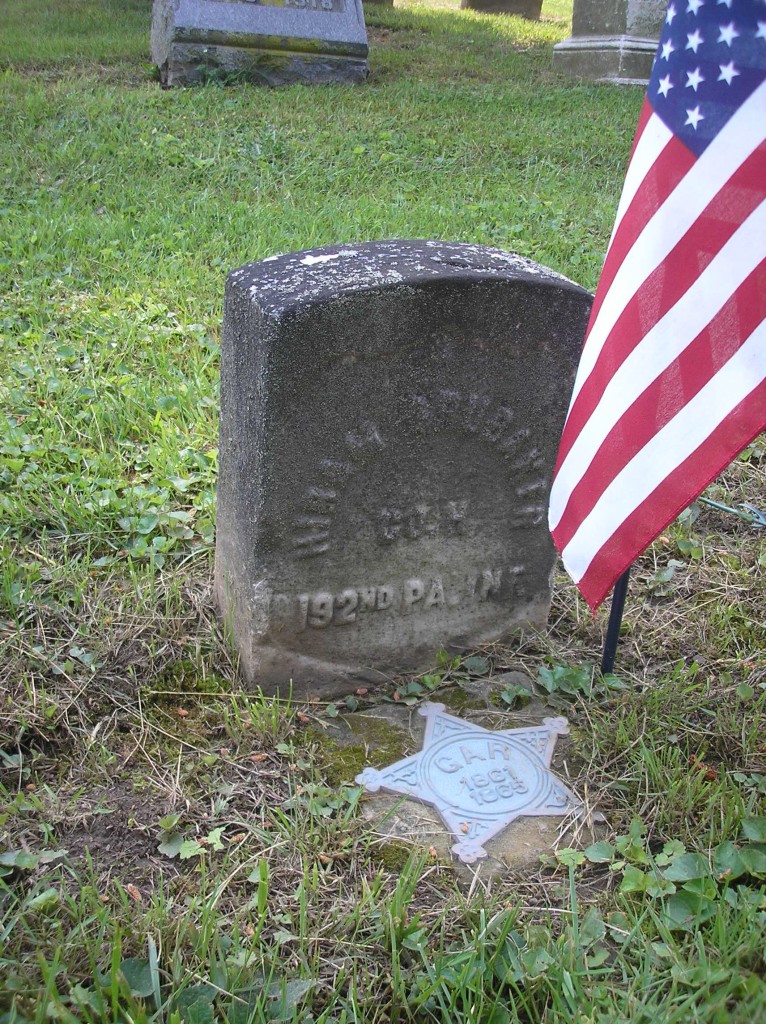 Hiram Brubaker married a woman named Margaret and served in the 192nd Pennsylvania Infantry, Company H, as a Corporal, from 21 February 1865 through 24 August 1865.  He has a "military issue" grave marker in the Halifax United Methodist Church Cemetery.  In addition to his date of death (which at this writing has not yet been discovered), any interesting stories about his life and military service are sought, as well as family pictures (if available).
—————————–
Continued tomorrow….