Posted By Norman Gasbarro on July 10, 2012
The Tower City Borough, Porter Township and Rush Township Veterans Memorial is located at St. Paul's Lutheran Church Cemetery which is located along Route 209 in Tower City, Schuylkill County, Pennsylvania.  It was the subject of a prior post on this blog on 30 December 2010.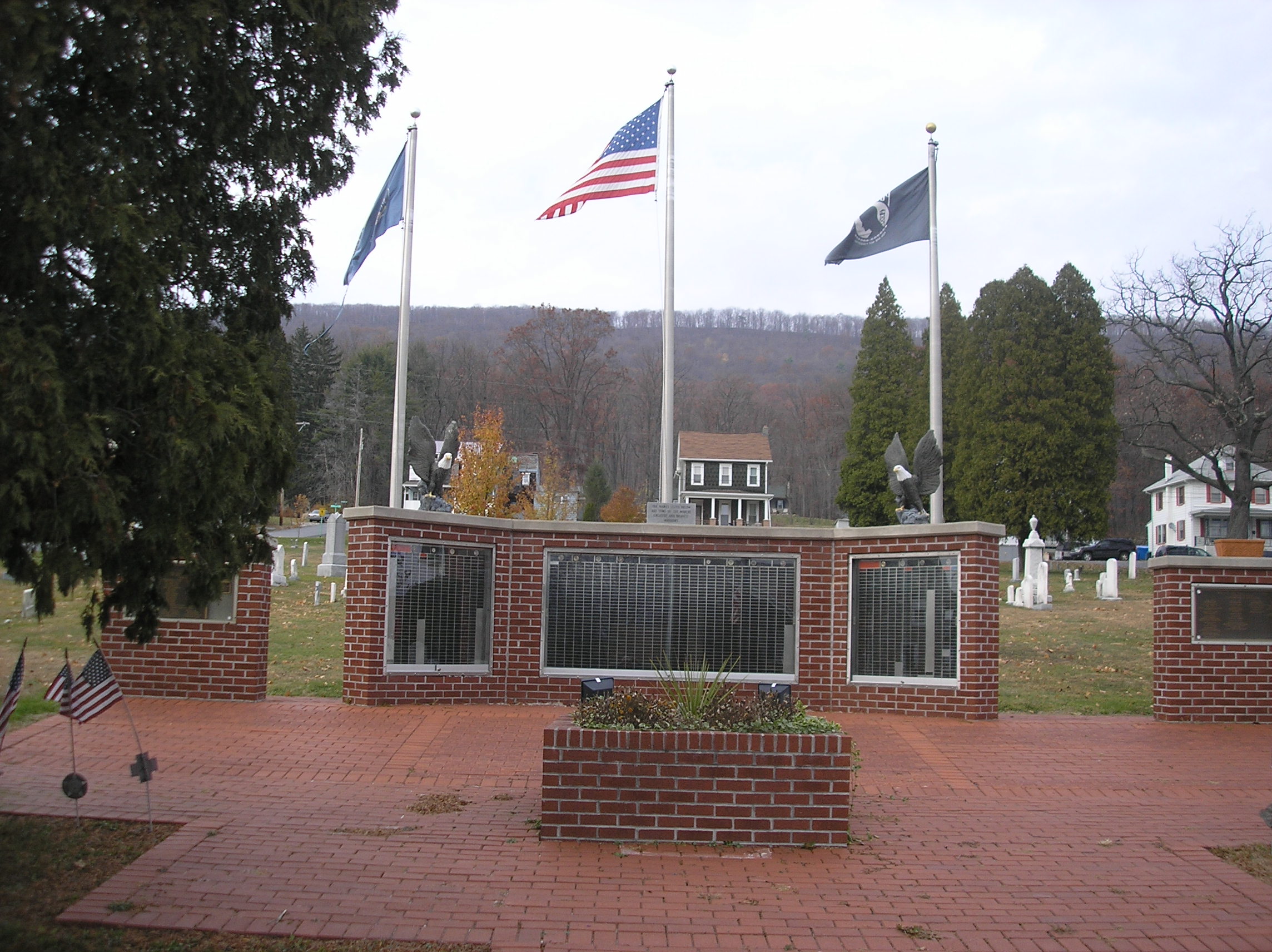 Within the glass cases on the monument are name plates for each of the eligible veterans who served in America's Wars.  The Civil War veterans are noted in the left case in the center section of the monument.  To give due recognition to each of the Civil War veterans named on the monument, the name plates will be individually pictured followed by a brief description of the Civil War service of the veteran.
——————————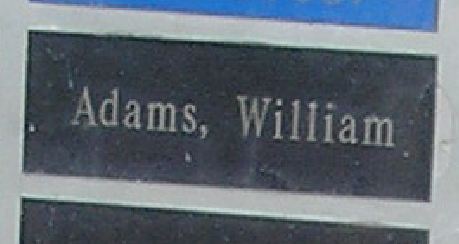 WILLIAM ADAMS (? – ?) was found in the 1890 Veterans Census for Tower City, Schuylkill County, with dates of service indicated as 16 October 1862 through 23 July 1863.  No regiment was specified.  More information is sought on this veteran.
—————————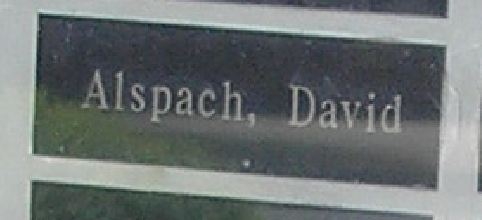 DAVID J. ALSPACH (1839-1864) died at Portsmouth Grove, Rhode Island, on 15 August 1864, of wounds received in action near Petersburg, Virginia.  He was a member of the 6th Pennsylvania Infantry Company G, as a 1st Corporal from 22 April 1861 through July 1861 and then was mustered into the 50th Pennsylvania Infantry, Company A, as a Sergeant.  David's brother Henry also served in the 50th Pennsylvania, same company.
—————————-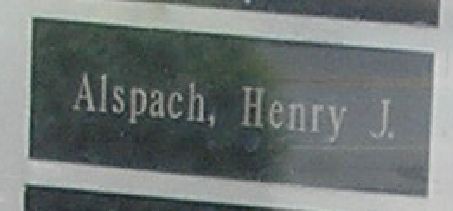 HENRY J. ALSPACH (1837-1892), the brother of David, first served in the 25th Pennsylvania Infantry, Company A or Company H, from 18 April 1861 through 27 July 1861, after which he joined Company A, 50th Pennsylvania Infantry.  During this latter service, which was from 9 September 1861 through 14 December 1864, Henry was promoted from 1st Sergeant to 2nd Lieutenant on 17 September 1862, to 1st Lieutenant on 30 September 1864, and then commissioned as Captain on 2 October 1864.  Henry was married to a woman named Lavina, he collected a pension after 1890, and when he died was buried in the cemetery in Tower City.
—————————–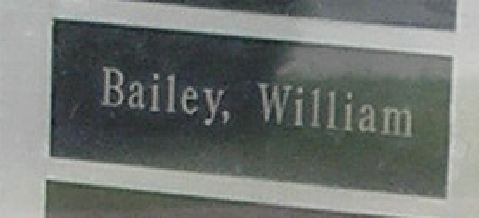 WILLIAM BAILEY (1841-?) first served in the 10th Pennsylvania Infantry, Company F, as a Private, 26 April 1861 to 31 July 1861, and then joined the 9th Pennsylvania Cavalry, Company B, as a Private and Sergeant, where he served from 14 September 1861 through 1864.  One military record indicate he was absent at muster out because he was in the hospital.  It is believed that this is the same William Bailey (also spelled "Baily") who was a member of the Heilner Post G.A.R. (Lykens Borough).
——————————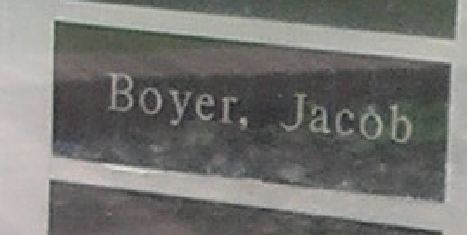 JACOB BOYER (1843-1919) was wounded at Petersburg while serving as a Private in the 50th Pennsylvania Infantry, Company A.  His dates of service were 29 February 1864 through 30 July 1865 when he was mustered out with his company.  Jacob married Caroline Donmeyer (1851-1934) and lived in the Reilly Township, Tower City, Porter Township and Tremont area where he worked as a coal miner.  Jacob's brother Philip also served in the same regiment and company.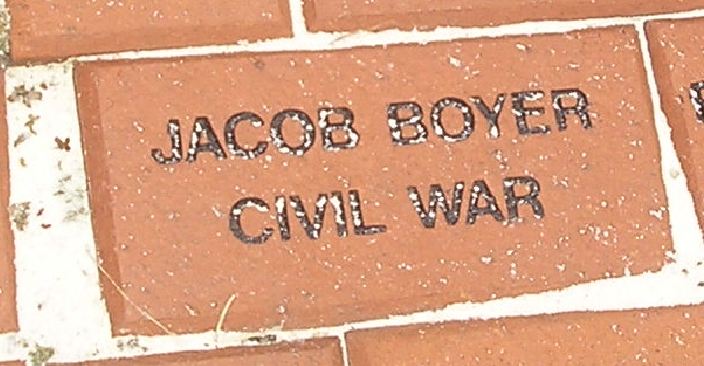 The family of Jacob Boyer purchased a brick with his name which is placed in front of the memorial.
—————————–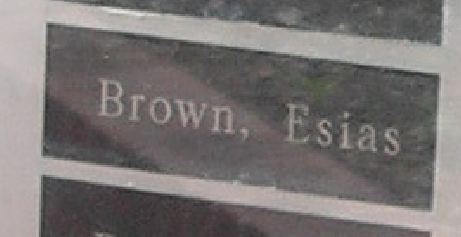 ISAIAH BROWN (1839-?) served in the 10th Pennsylvania Infantry, Company F, as a Private from 26 April 1861 through 31 July 1861.  He then served in the 173rd Pennsylvania Infantry, Company G, as a Private from 2 November 1862 through 18 August 1863.  Isaiah married a woman named Leah and lived in the Porter Township – Orwin area of Schuylkill County where he was a"Gentleman".  In 1870 he was working as a stone mason.
—————————–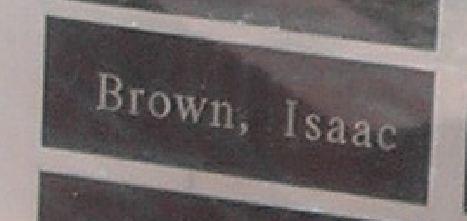 ISAAC BROWN (1847-1915) was living in Porter Township- Orwin in 1890.  He served in the 102nd Pennsylvania Infantry, Company K, as a Private from 1 April 1865 through 28 June 1865.  When he joined the 102nd Pennsylvania, he was living in Carlisle, Pennsylvania.  Isaac married a woman named Catherine.
—————————-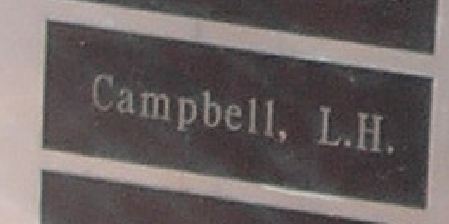 LINDSEY HUGH "LIN" CAMPBELL (1829-1885) was also known as "L.H."  He was an immigrant from Scotland who was working as a miner when he enrolled in the 48th Pennsylvania Infantry, Company E, as a Private, at Pottsville, Schuylkill County. Before the war he married Jeanette "Janet" Hill (1829-?) and in 1870 they were living in Williams Township, Dauphin County, where he was working as a coal miner.  Later, they moved to Porter Township.  He is buried in Schuylkill County.
—————————–
To be continued tomorrow….
Other posts in this series may be accessed by clicking here.