Posted By Norman Gasbarro on July 14, 2012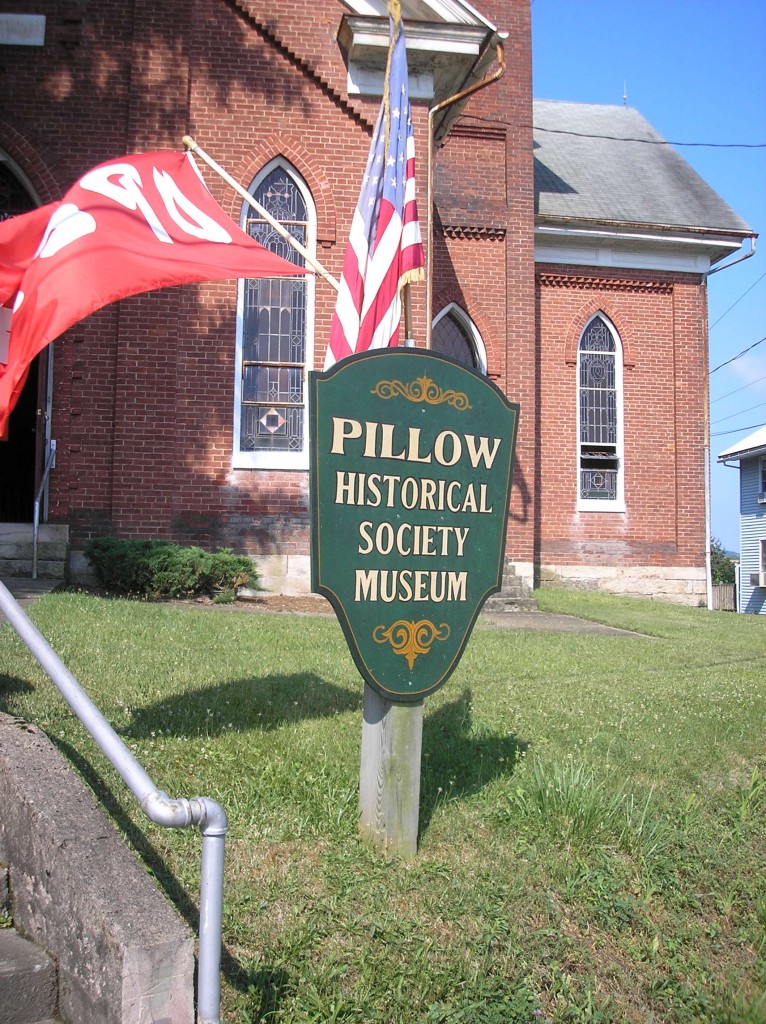 On 4 July 2011, the Pillow Historical Society had an open house at its headquarters in Pillow, Dauphin County, Pennsylvania. Pillow is the northern-most town in Dauphin County and on maps appears to lie past the gap in the Mahangtongo Mountain and within Northumberland County.
The organization purpose of the Pillow Historical Society is to receive and disseminate information on the history of the area.  Another goal is to collect and display historical artifacts and documents in a museum for the benefit of all.
On hand to welcome visitor were the officers of the Pillow Historical Society:  President Sandra Lamenza, Vice President Miles Eure, and Past President Richard E. Troutman, among others.  Many volunteers were present for the occasion.  The open house featured self-guided tours of the museum and several talks about the history of the area.
Most of the items on display were post-Civil War.  However, one featured exhibit was of photographs and other memorabilia from the Pillow Hotel, a Civil War structure still in existence today.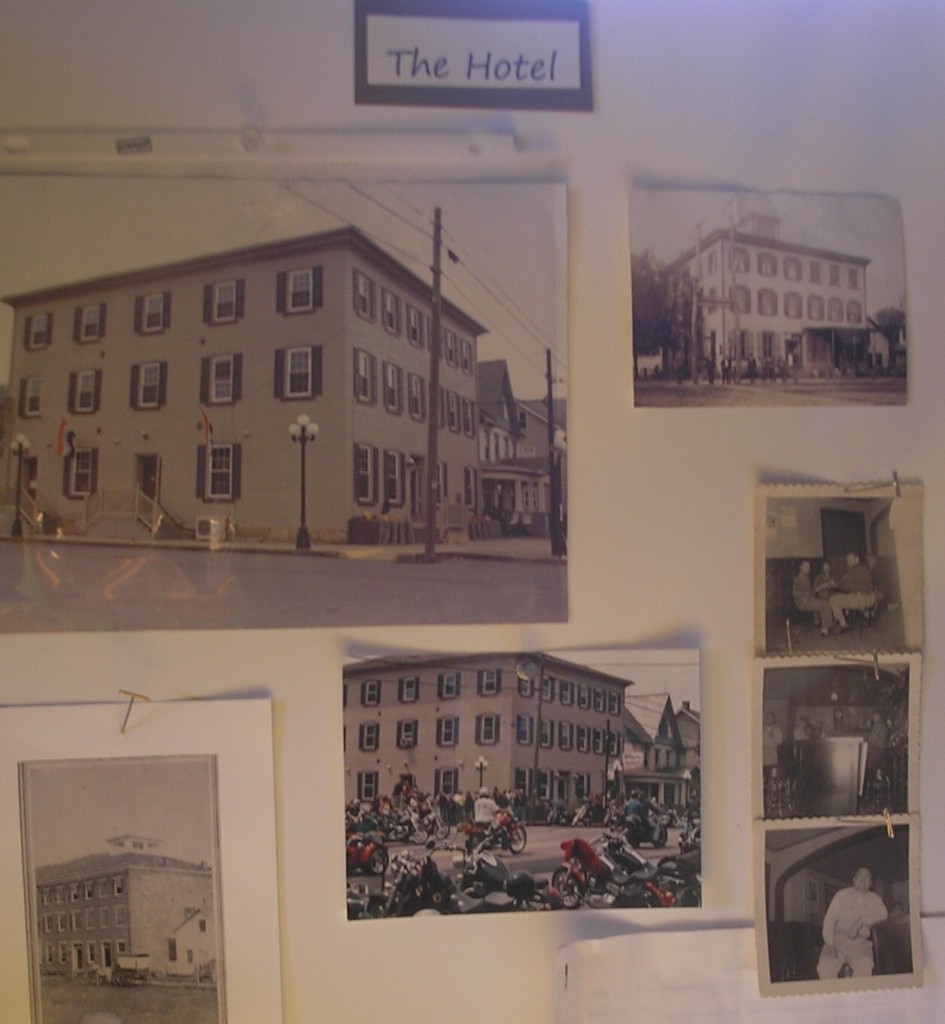 Another exhibit was of portraits done by Aunspach, Pillow's famous 19th century photographer.  A few of the photographs were carte de vistes of the Civil War era.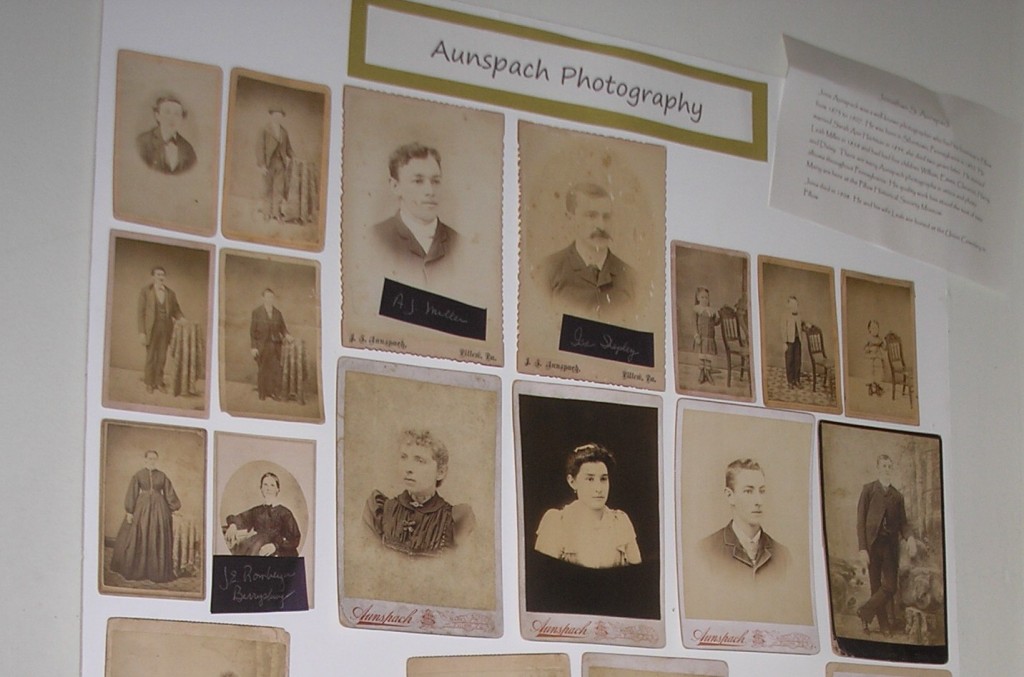 Unfortunately, many of the men and women in the photos are unidentified but were surely residents of Pillow and the surrounding area in the Civil War and post-Civil War period.  The Pillow Historical Society is seeking help to identify the depicted individuals.
Military displays focused primarily on later wars, particularly World War II, as many items have been donated by recent residents.  While Pillow had many Civil War veterans (a number are buried in Grandview Cemetery just in front of the society headquarters and others buried in Pillow Union Cemetery), not much remains to honor the Civil War veterans.  The society is interested in obtaining copies of photographs, military records, etc., for the Civil War soldiers who have a connection to Pillow.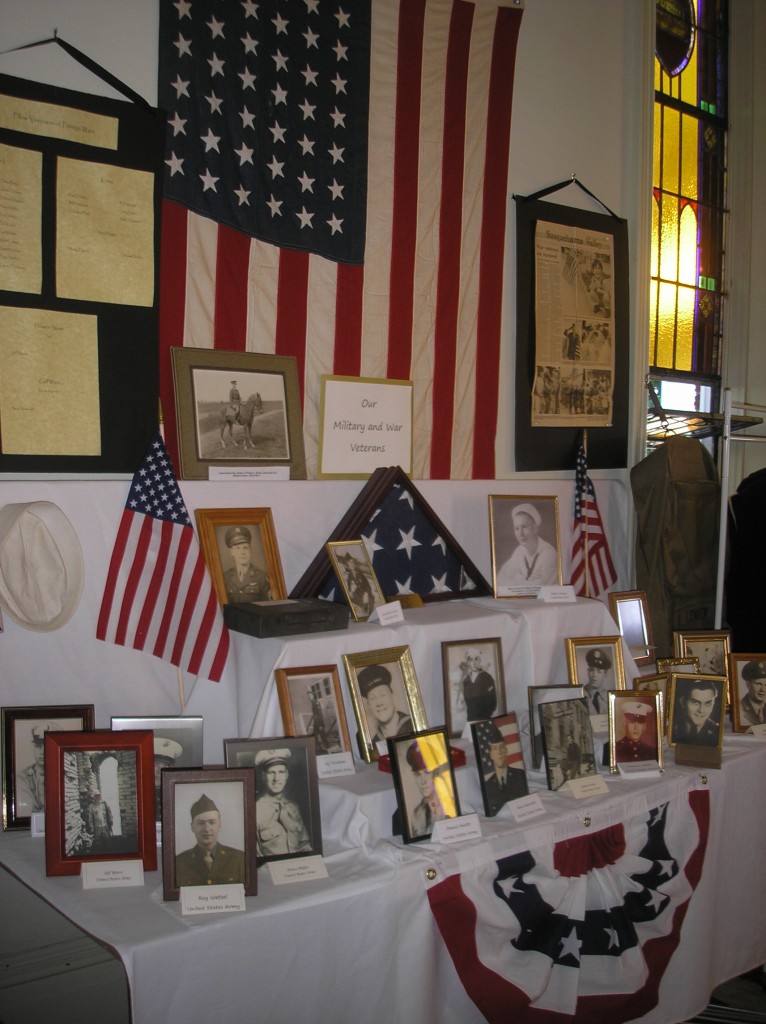 For those interested in attending educational programs on the history of Pillow and the surrounding area, research is on-going and the creation of the museum is in its early stages. The old Lutheran church building is owned by the society and depicts a late 19th century Lutheran church with many religious artifacts.  More information can be obtained at the society web site or by contacting the President, Sandra Lamenza.