Posted By Norman Gasbarro on May 8, 2012
Joseph Louden, who was the subject of a previous post here entitled, Death of Joseph Louden in Soldiers' Home in Dayton, Ohio, is buried in the Dayton National Cemetery, Montgomery County, Dayton, Ohio.  In the previous post, it was mentioned that no picture was available of his grave marker.  A reader of this blog, MSgt. Mark Conrad (USAF, Ret),  responded with the following pictures.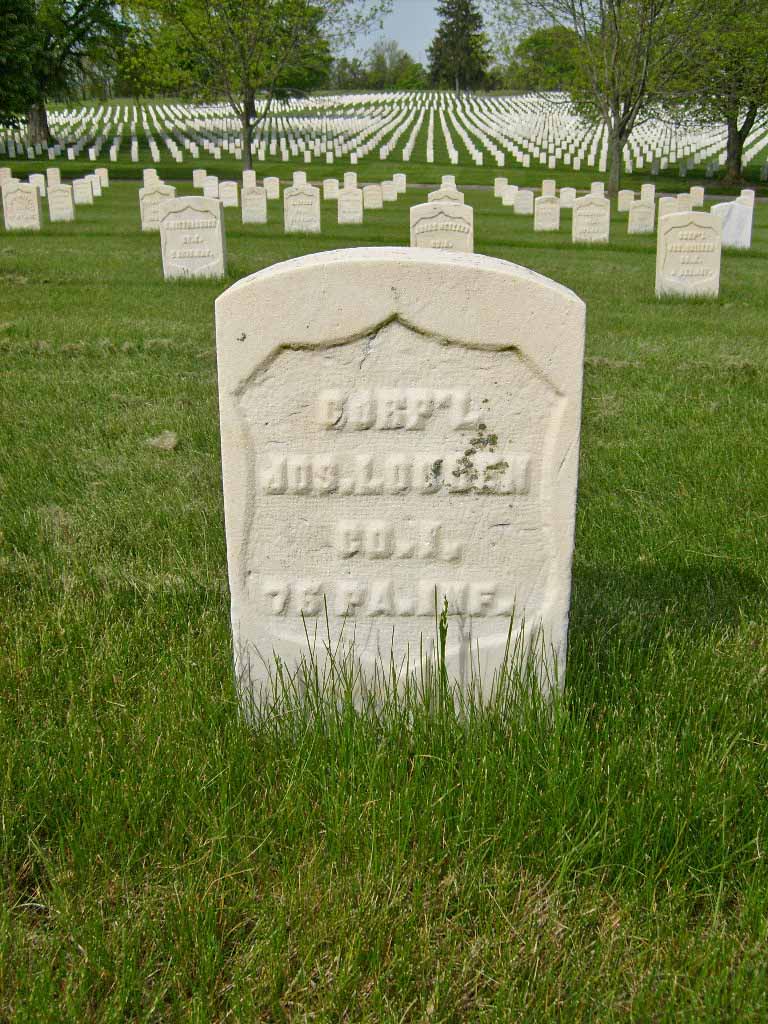 Corp. Joseph Louden, who served in the 76th Pennsylvania Infantry, Company I, is buried in Plot N, Section 18, Row 20.
A view of the rows of military grave markers in Dayton National Cemetery with Corp. Joseph Louden's stone in the foreground.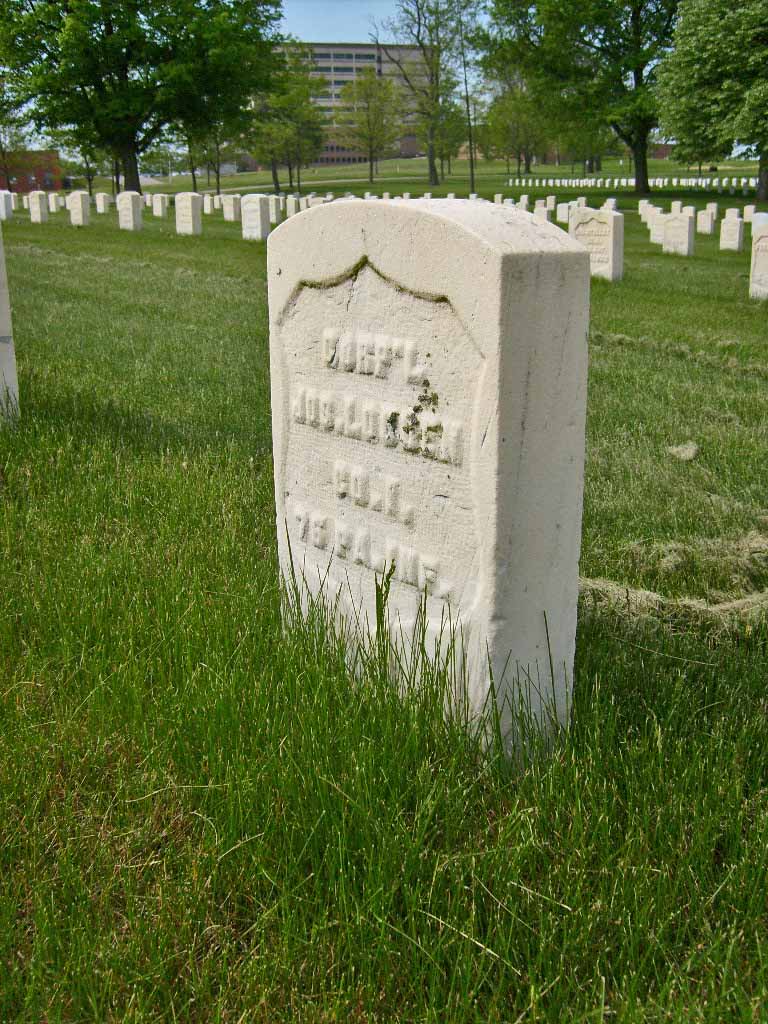 The building in the above photo is the Veterans' Administration Hospital at Dayton.  Corp. Louden's grave marker is in the foreground.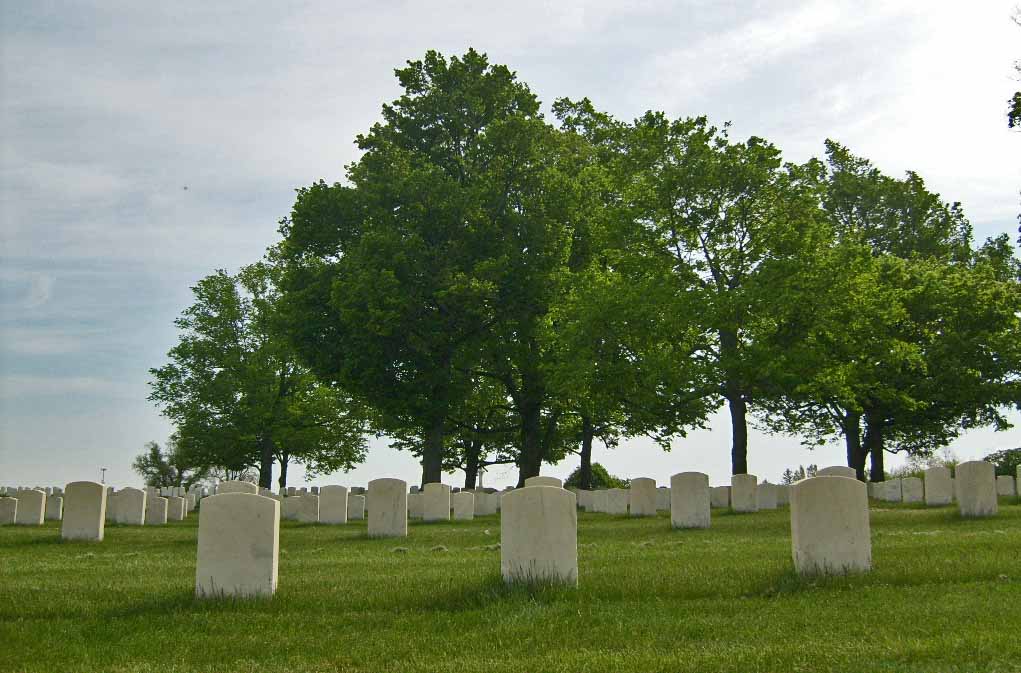 The above cemetery view shows the veterans' monument in the distance.
MSgt. Mark Conrad (USAF, Ret), is the Director of the Miami Valley Military History Museum, whose purpose is "to preserve the history of the men who served and continue to serve our nation and perpetuate their memory by making their history available to the public."  A current exhibit related to the Civil War focuses on the Soldiers' Home in Dayton, Ohio, where included among the thousands of residents during its existence were many men from the Lykens Valley area.
The museum is hosted by the non-profit American Veterans Heritage Center which is located on the historic grounds of the Veterans Affairs Medical Center in Dayton.  Although hosted by the Heritage Center, the museum receives no funding from the Veterans' Administration and relies solely on contributions from organizations, individuals and the labor of volunteers.  For hours of operation click here.  The museum is free and guided tours are available on request.  Materials are presently being collected on the Civil War in preparation for an upcoming exhibit.  Anyone with information of any veterans from Ohio or veterans from other states who resided at the Dayton Soldiers' Home, is urged to contact MSgt. Mark Conrad:  click here to contact.
In the post tomorrow, additional information will be presented on the Dayton Soldiers' Home.