Posted By Norman Gasbarro on April 4, 2012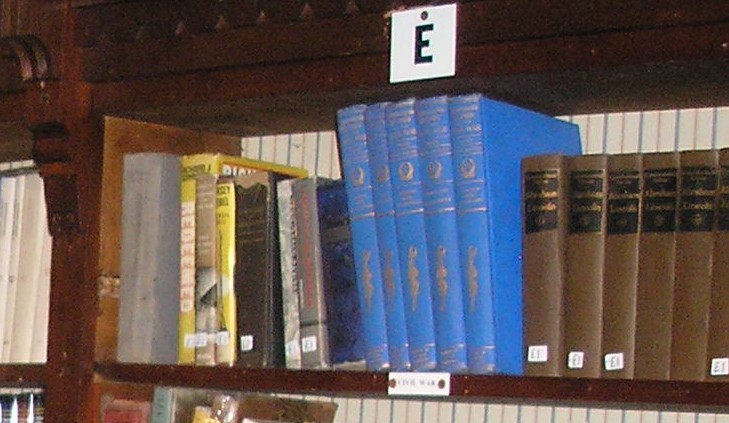 The Carolyn Dunkelberger Schwalm Memorial Library at the Gratz Historical Society will open today, 4 April 2012, for the season with regularly scheduled hours each Wednesday from noon to 5:00 P.M., and other times by appointment.  Contact (click here).
Webmaster Brian Tomlin will be on hand to discuss the latest technology available at the Gratz Historical Society including the digitized collection of Civil War resources that are part of the Civil War Research Project.  Brian is also the editor of Die Tseiding, the society's quarterly newsletter (available to members) and its on-line blog edition available at Die Tseiding. Technology specialists Charles Schoffstall and Sam Kerstetter will also be available to assist library patrons.   Contact Brian through the Society website.
In addition to the Die Tseiding Blog, the society also hosts Steve E. Troutman's Mahantongo Heritage Blog, which presently is posting articles on the mills of the Mahantongo Valley, most of which have histories that go back before the Civil War period.  Nearly all the pictures posted on this blog have never before been published and tell an interesting history of the many mills that existed in the region.
Norm Gasbarro, Coordinator of the Civil War Research Project will be adding more than 30,000 records to the Civil War digitized database, and will be at the society library on opening day to assist research patrons and explain the project.  These new records have been contributed over the winter months and include military records, census records, pension records, pictures of veterans, letters, and many other documents than will prove invaluable in researching a veteran's life and service.  This will bring the total of available items to nearly 100,000.  More than 200 new names have been added to the already 2000 plus names in the veteran's list.  These new names will be added to the veteran's list available on the blog (by 30 April 2012) and a supplement will be printed for those who prefer the printed version. [Note: the veterans list can also be downloaded from the web site].  During the season, Norm will be available at the society library at least two Wednesdays per month at regular research times.  It is suggested that contact be made in advance of a visit to insure that Norm or someone else will be available who has familiarity with the digital research collection.  Appointments can be scheduled for times other than Wednesdays.
Volunteers ready to assist patrons include: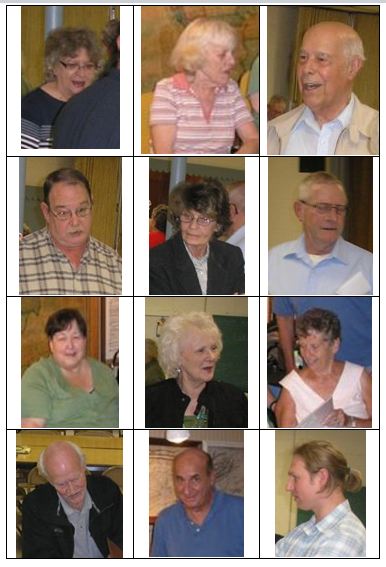 Top Row: Catherine Kieffer, President; Lois Schoffstall, Museum Director; Charles Schoffstall, Treasurer
Second Row: Sam Kerstetter, Director; Mary Kerstetter, Co-Chair Gardening & Landscaping; Marlin Umberger, 1st Vice President
Third Row: Suzann Williams, Library & Research; Becci Hoover, 2nd Vice President; Lorraine Shade, Museum Tours
Bottom Row: Ned Weaver, Civil War Specialist; Norman Gasbarro, Civil War Blog; Brian Tomlin, Secretary & Webmaster
Membership information and information on museum tours can be obtained at the web site.
Some other publications available:  (1) Museum Tour DVD;  (2) A Comprehensive History of the Town of Gratz Pennsyvlania.