Posted By Norman Gasbarro on March 18, 2012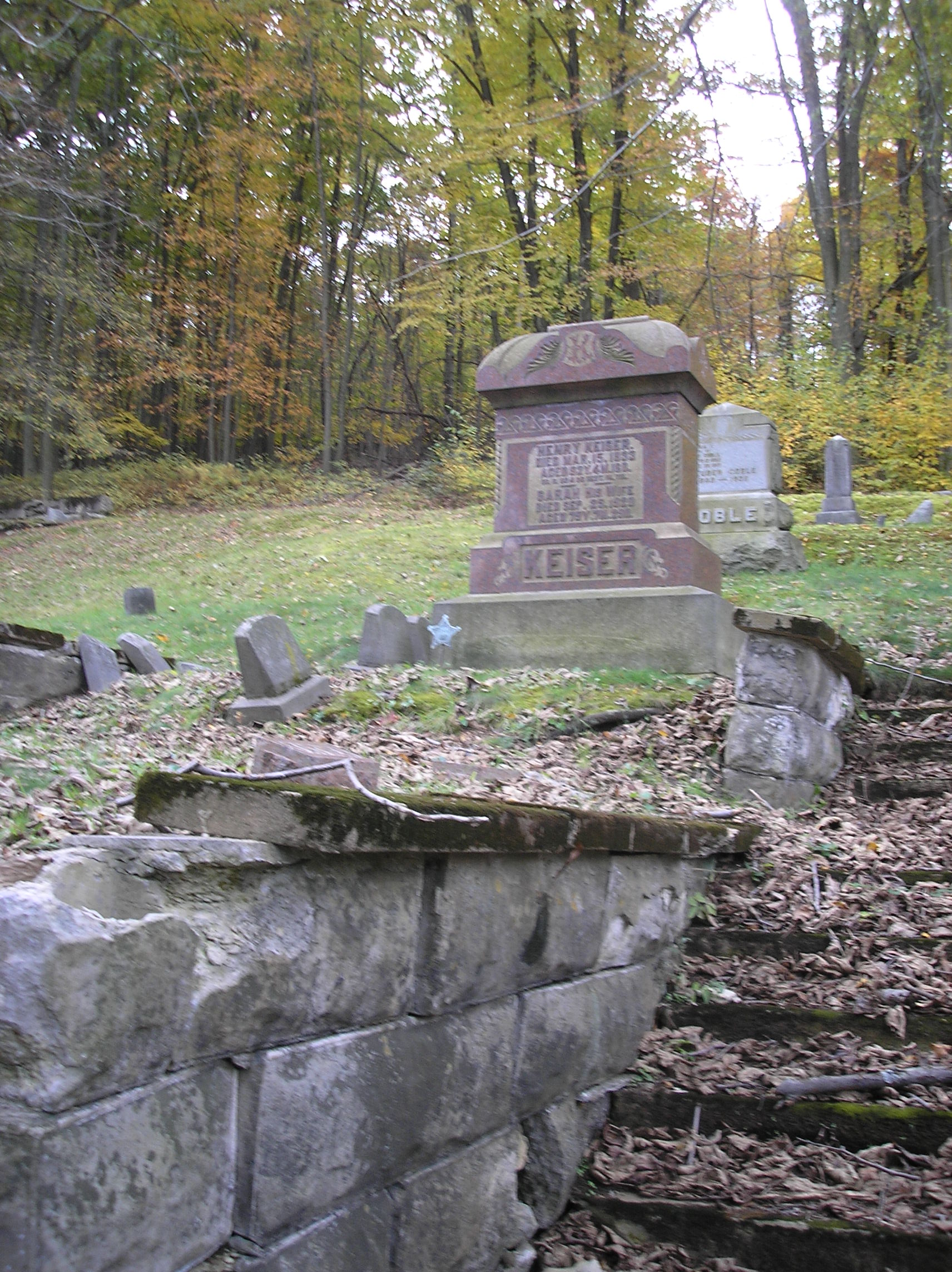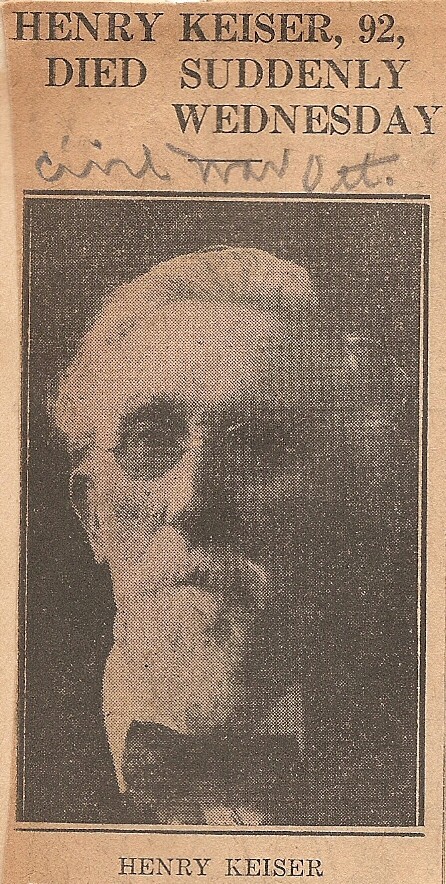 HENRY KEISER, 92, DIED SUDDENLY WEDNESDAY

LYKENS, March 1933.– Henry Keiser, 92, oldest male resident of Lykens, died suddenly at the home of his daughter, Mrs. Daisy Long, South Second Street, Wednesday night at 10:45, death having been caused by a heart attack.

Mr. Keiser, a veteran of the Civil War, is widely known as the last survivor of the Lykens Post, Grand Army of the Republic [G.A.R.].  He was born in Gratz, 26 Oct 1840, and was the son of Mr. and Mrs. Daniel Keiser.  His father was of German descent.  His mother before marriage was Miss Elizabeth Hoffman, a granddaughter of John Peter Hoffman, one of the first settlers of Lykens Valley.

He attended school in Centre County and Elizabethville, receiving a good common school education.  At the age of 17 he entered the printing office of Daniel Hoffman, where he was employed until April 1861.  At this time he enlisted at Lykens for three months service in Company E, Tenth Pennsylvania Volunteers [10th Pennsylvania Infantry] under Capt. E. G. Savage.  This regiment formed part of Gen. Patterson's division.

He was mustered into service at Harrisburg and spent three months in field service.  At the expiration of that term he was again employed in the printing office at Lykens and in which he worked until July 1861.

In 1861, he again enlisted under Co. H. L. Cake and Capt. F. Douden, of Lykens [96th Pennsylvania Infantry], and from that time took part in all remaining important battles of the great conflict.

In one of the last battles in which he participated he sustained a wound of the hip which necessitated confinement in an army hospital for three weeks.

Upon his release he again joined the regiment and was present at the surrender of General Lee in April 1865.  He participated in the Grand Review of the troops which took place in Washington, D.C., and was mustered out of service in July 1865.

He returned to the Lykens printing office in which he was employed until 1873.  In this year he was engaged as a supply clerk of the Lykens Valley Coal Company and held that position for 25 years.

While on furlough in Harrisburg in 1864, he was united in marriage to Miss Sarah Workman who preceded him in death a number of years ago.  Mr. Keiser's politics was Republican and for nine years in Wiconisco Township served in the capacity of School Director.  After moving from Wiconisco to Lykens in 1896 he was again elected as a member of the Lykens Board of Education, serving for a three-year term.  For many years he was also Secretary of Lykens Borough.

He is survived by the following children:  Claude Keiser, Lykens; Austin Keiser, Jenkintown; Harry Keiser, Philadelphia; William Keiser, Arizona; Mrs. Daisy Long, Lykens; Mrs. Anzella Dodd, Wiconisco; and Mrs. Cora McLin, Knoxville, Tennessee.

Funeral services will he held from the home of his daughter, Mrs. William Long, South Second Street, Monday afternoon at 2 o'clock, with Rev. Charles E. Boraston, pastor of the Lykens Methodist Church of which he was a member, will officiate.  Burial will be made in the I.O.O.F. Cemetery.
The undated obituary of Henry Keiser who died in 1933 was supplied by Sally Reiner of the Lykens-Wiconisco Historical Society.  Many prior posts on this blog have discussed the life and Civil War service of Henry Keiser.  To access to those posts, click here.