Posted By Norman Gasbarro on January 3, 2012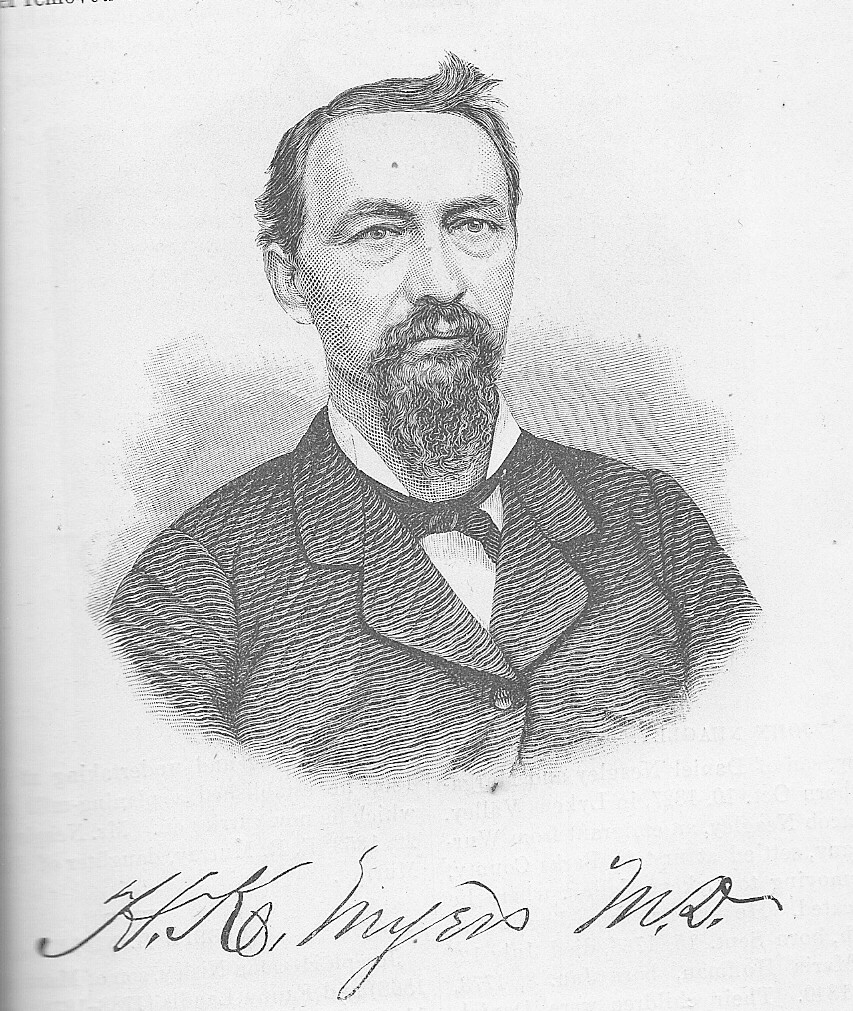 Henry Keiser Myers (1841-1900) was born in Perry County, Pennsylvania, the son of John Myers,, a farmer, and Elizabeth [Keiser] Myers.  He was the grandson of Revolutionary War soldier Philip Myers.  Henry's early life was spent on his father's farm, and as the Civil War approached, Henry was employed as a school teacher.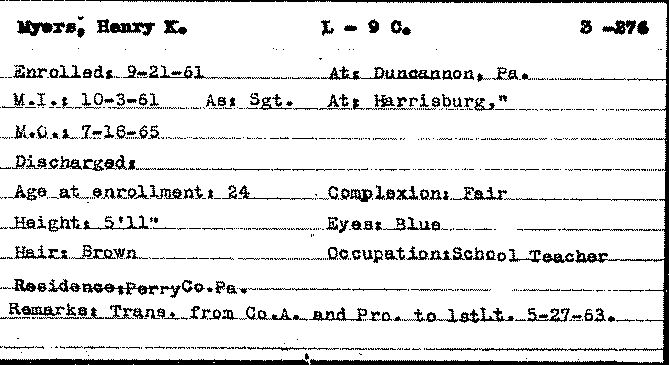 On 21 September 1861, at Duncannon, Pennsylvania, Henry K. Myers enrolled in the 9th Pennsylvania Cavalry, Company A, as a Sergeant, and then reported for muster at Harrisburg on 3 October 1861.  Military information indicates he was 5 foot 11 inches tall, had blue eyes, fair complexion, and brown hair.  On 27 May 1863 he received a promotion to 1st Lieutenant, and was transferred to Company L.  On 10 Mar 1865, as the war approached its end, Henry was captured at Solemn Grove, North Carolina. Family records indicate that during the war he was held for a time at Libby Prison.  On 18 Jul 1865, he was mustered out with his company.  Information from his obituary states that he was in Sherman's March to the Sea and also participated in all the various battles with the Army of the Cumberland.  Family records also indicate that prior to his discharge, he received another promotion – to Captain – but the promotion never took effect before he was mustered out, so he couldn't claim the new rank.
It is not know if Henry became interested in medicine while in the service or if he assisted in the performance of surgeries during the war.  One family source states that he had an interest in and began studying medicine prior to the war.  Either he claimed, or his fellow Lykens G.A.R. members assumed that Henry held the rank of "Surgeon" during the war and his name appears on the Lykens G.A.R. Monument as a founding member of the Heilner Post – with the rank of "Surgeon."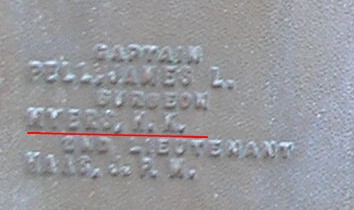 Henry's formal medical training began with Dr. Henry McCaslin of Halifax, Dauphin County, Pennsylvania.  He then took lectures at Burlington, Vermont, and at the University of Maryland, graduating in March 1867.  His medical career began formally in York County, Pennsylvania, and this was followed by a stint in Augusta, Pennsylvania.  Shortly after 1870, he settled in Lykens and began a practice there which lasted for about 18 years.
Dr. Henry K. Myers married Harriet Elizabeth Shipman (1849-1927) in 1869.  She was from Fisher's Ferry, Pennsylvania.  The couple had two known children, Henry Guy Myers (born in 1873) and Joseph Porter Myers (born in 1875), both in Lykens.  During President Cleveland's first administration, Henry K. Myers was appointed postmaster of Lykens.  During his time in Lykens, he also was a founding member of the Heilner Post G.A.R., and as previously mentioned, his name appears on the monument as such.  His interest in the community extended to serving as President of the Lykens Valley Savings Fund and Loan Corporation.
Late in the 1880s, Dr. Myers decided to re-locate to Chambersburg, Pennsylvania, where he stayed for about one year, and then relocated again to Edinburgh, Indiana.   His sons also re-located to the same area – one working as a medical doctor in Indiana and the other as a manufacturing executive in Indiana and Illinois.  Dr Myers died in 1900 and is buried in the Rest Haven Cemetery, Edinburgh, Indiana.
Information for this post was provided through on-line sources including Ancestry.com and the Pennsylvania Archives.  The portrait of Dr. Myers was contributed by Sally Reiner of the Lykens-Wiconisco Historical Society and is from a county history published in 1883.