Posted By Norman Gasbarro on January 7, 2012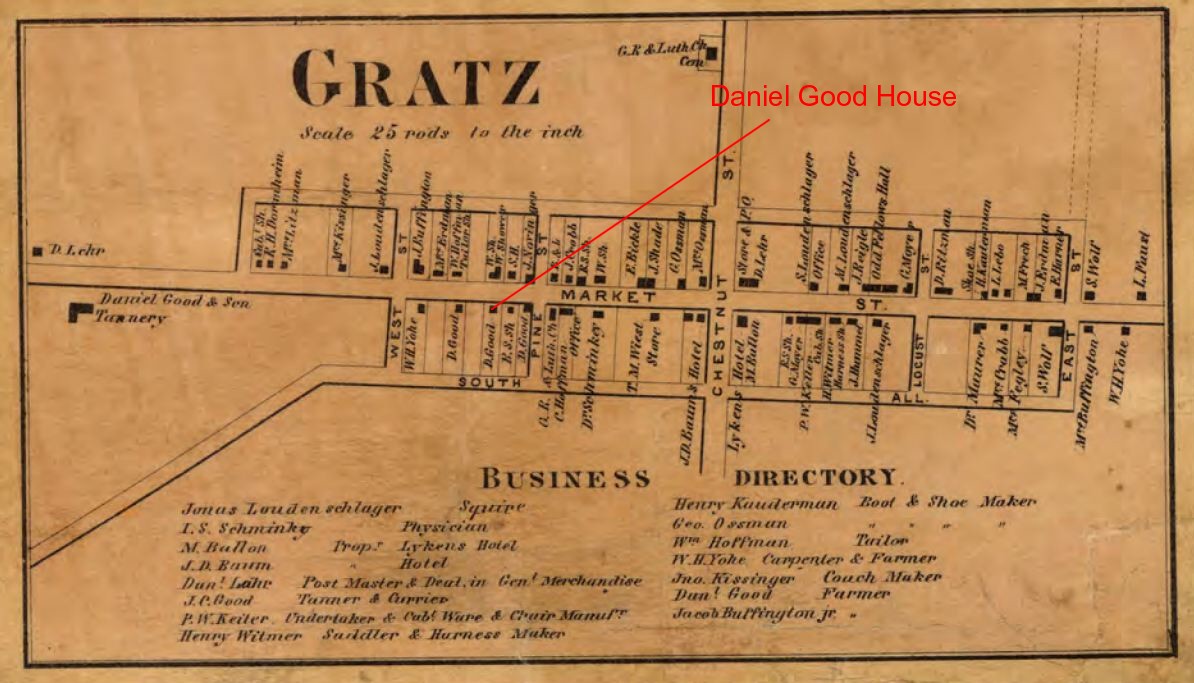 The house and lot known as #10 was one of several properties in Gratz Borough that was owned by the Daniel Good family.  Its original owner was Abraham Herner, a stone mason, who purchased the land from Simon Gratz in 1816.  Abraham sold the land to members of the Hartman family in 1818.  Subsequently, transactions conveyed the property to the Enterline and Radel families who probably operated blacksmith shops here.  By 1850, Daniel Good purchased the property from the Radel's.  At the time of the purchase, a separate blacksmith shop existed in the rear.  It is not known when the original log house was built or who built it.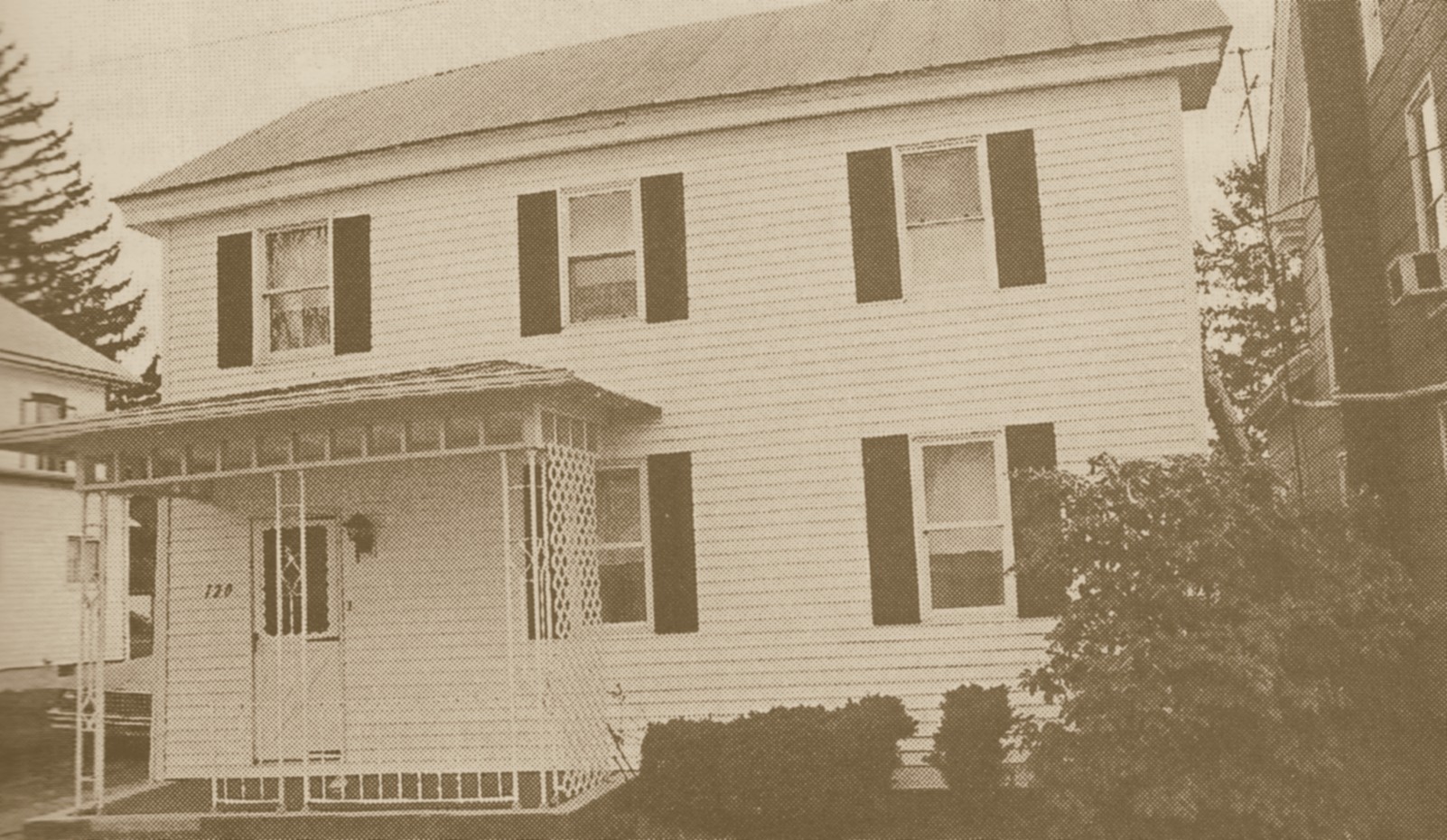 The earliest available picture of the house is from the late twentieth century.  This is an original building and its footprint is about the same as during the Civil War period.
Daniel Good owned this property throughout the Civil War, but probably had tenants living on it.  After Daniel's death in 1870, the property was conveyed to two of his children, one of whom, Henry Good, worked as a carpenter.  Henry left the Gratz area around 1885 and re-located in Philadelphia.  His sister, Emma J. [Good] Umholtz and her husband Jonathan A. Umholtz assumed ownership of the property in 1877 but then re-conveyed it to Solomon Hess almost immediately.   Another transaction quickly took place whereupon the property was purchased by John A. Williard.  Again in 1879, the property was sold, this time to Elizabeth [Maurer] Bowman, the wife of Cyrene T. Bowman.  Their ownership was also short-lived, and a sale took place in 1882 with the property going to Elizabeth M. Ritzman.
It is difficult to determine who actually lived in this house because of the frequent transactions that took place.  It was probably occupied by tenants until the early 1880s.  In any event, the ownership during the Civil War was clearly by Daniel Good.  Civil War veterans associated with later ownership were John A. Williard and Cyrene T. Bowman.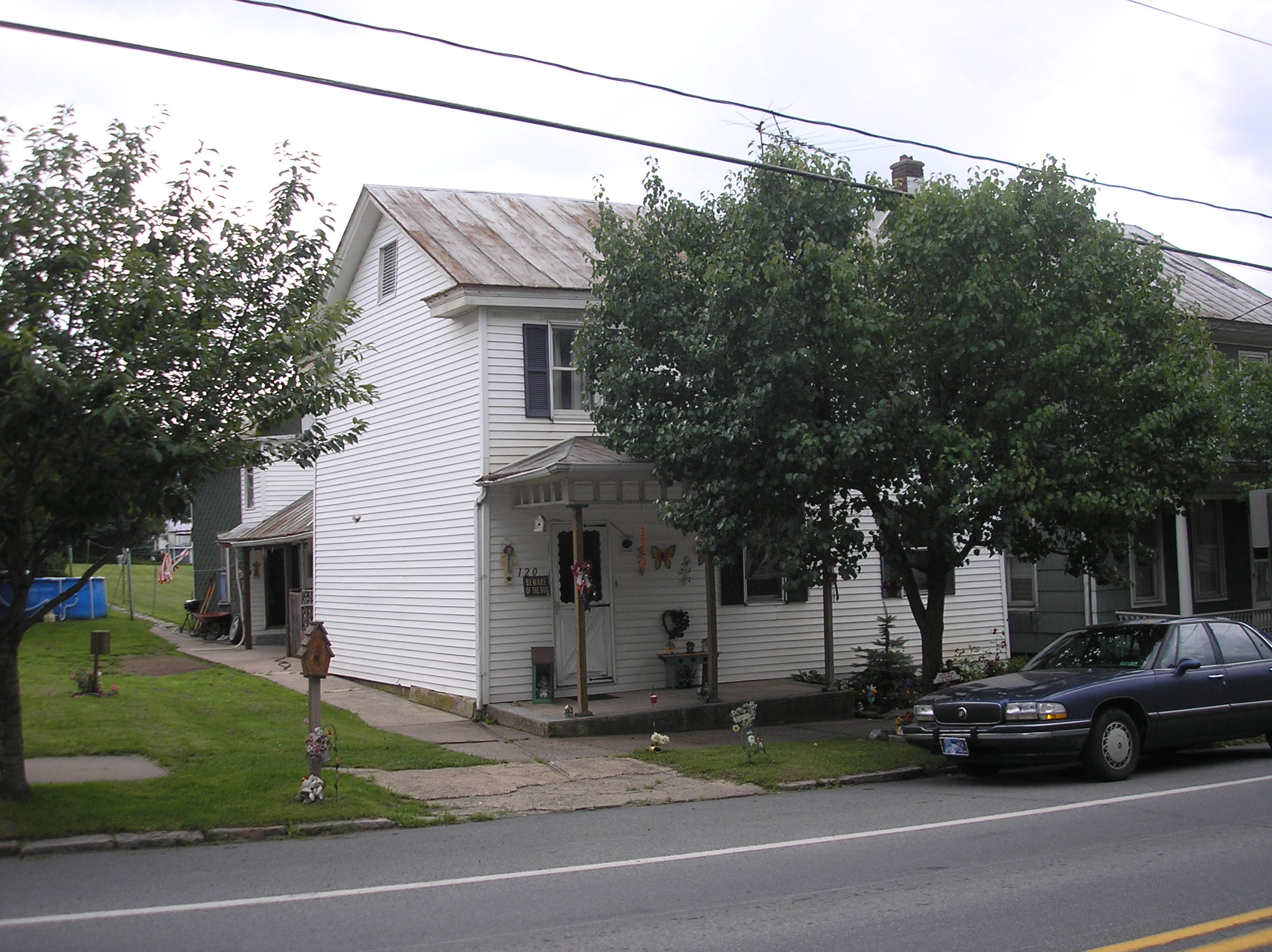 This is part 29 of an ongoing series on Gratz during the Civil War.  Some of the information for this post was taken from the book A Comprehensive History of the Town of Gratz Pennsylvania.