Posted By Norman Gasbarro on December 13, 2011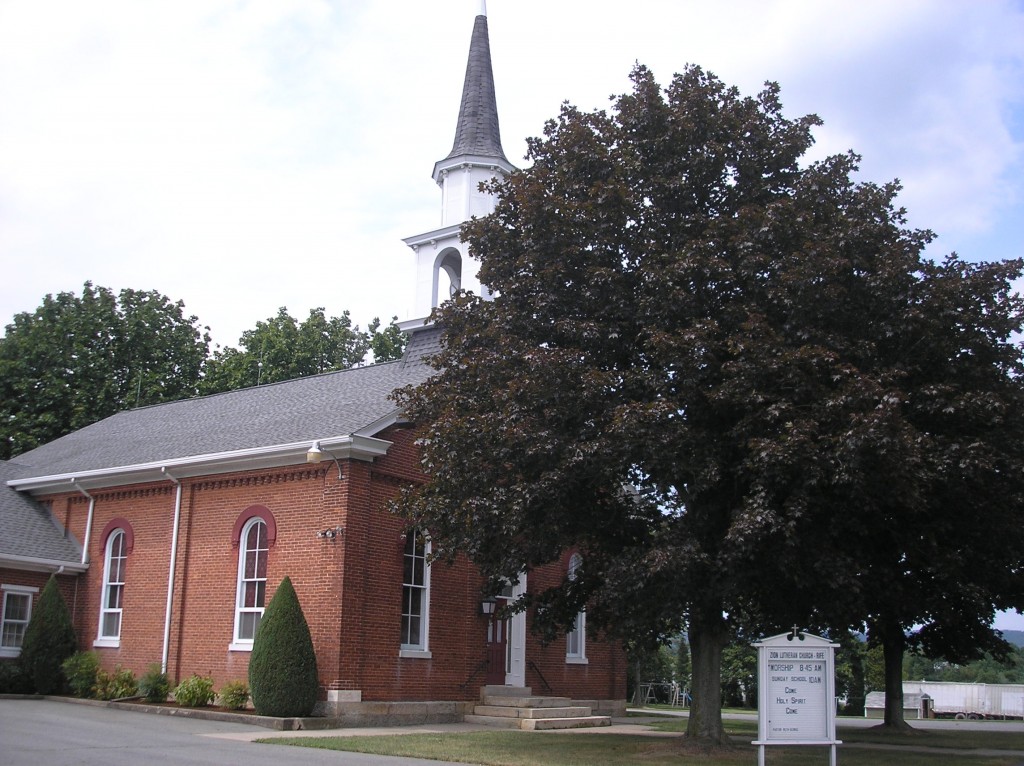 Zion's Lutheran and German Reformed Church and Cemetery, also known as Hoover's Church, is located just north of Route 209 in Rife, Upper Paxton Township, Dauphin County, Pennsylvania.  Rife is a small village located to the west of Elizabethville.  Today, the church is known as Zion Lutheran Church and its pastor is Rev. Beth George.  The cemetery is located on the east side of Rife Road and the church is located on the west side.
According to the name stone over the front door, the church was founded in 1843, so the congregation was active during the Civil War, but the building was rebuilt in 1882.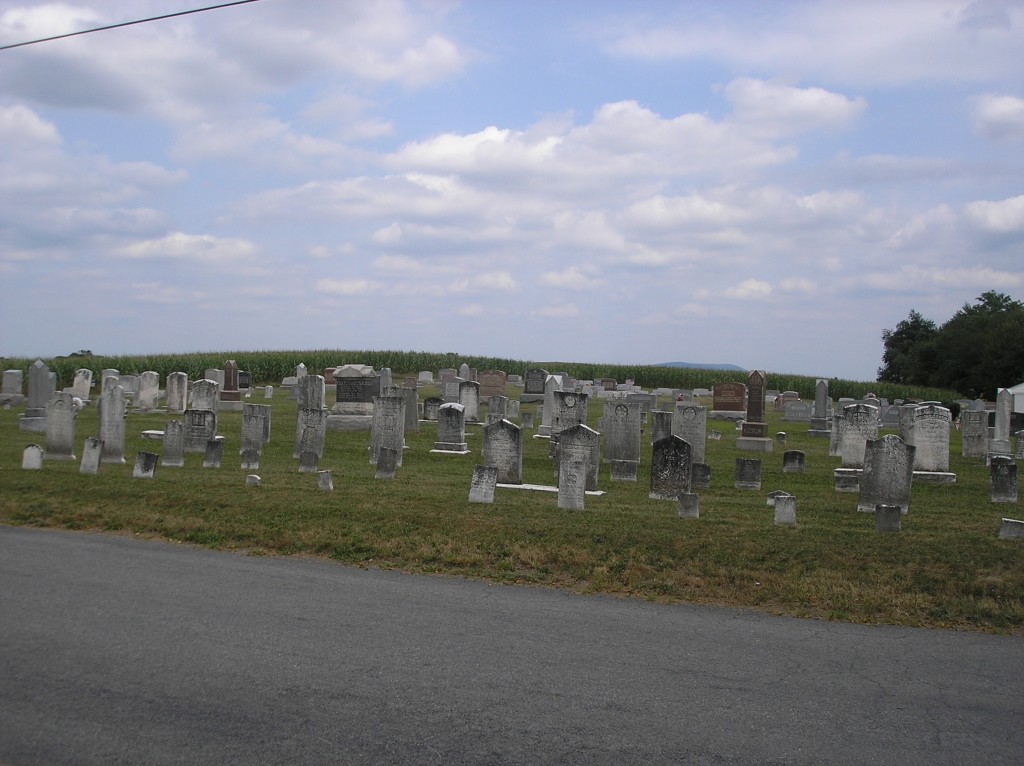 There are several Civil War veterans buried in the cemetery.
JOHN YEAGER LENKER (1844-1899)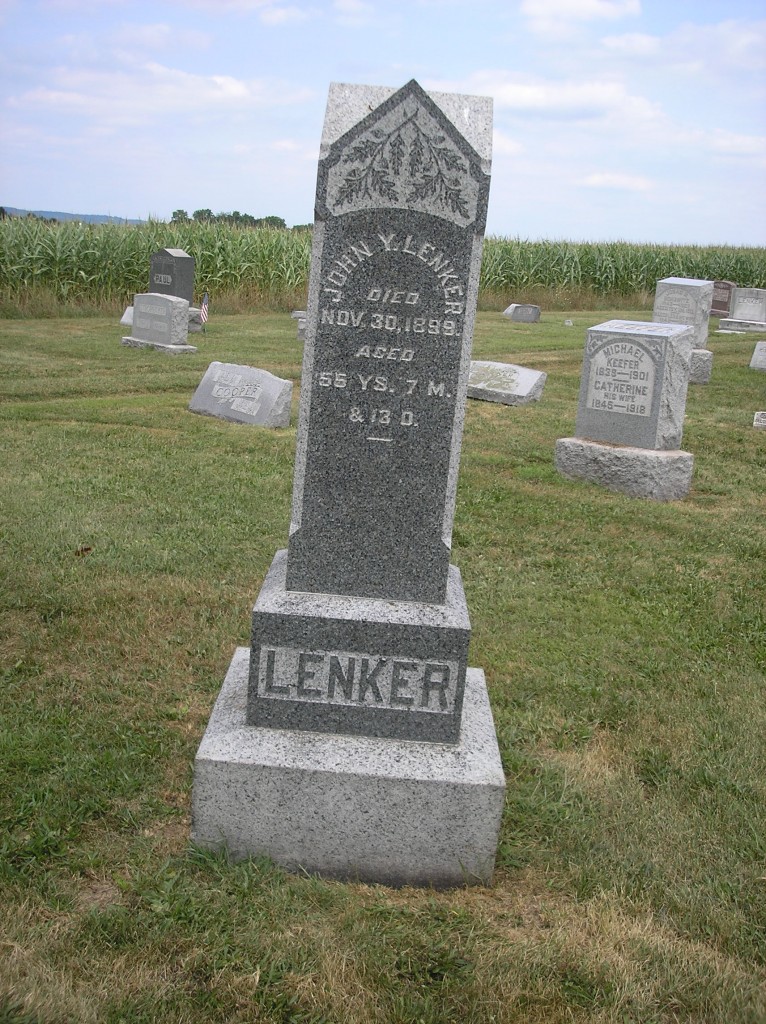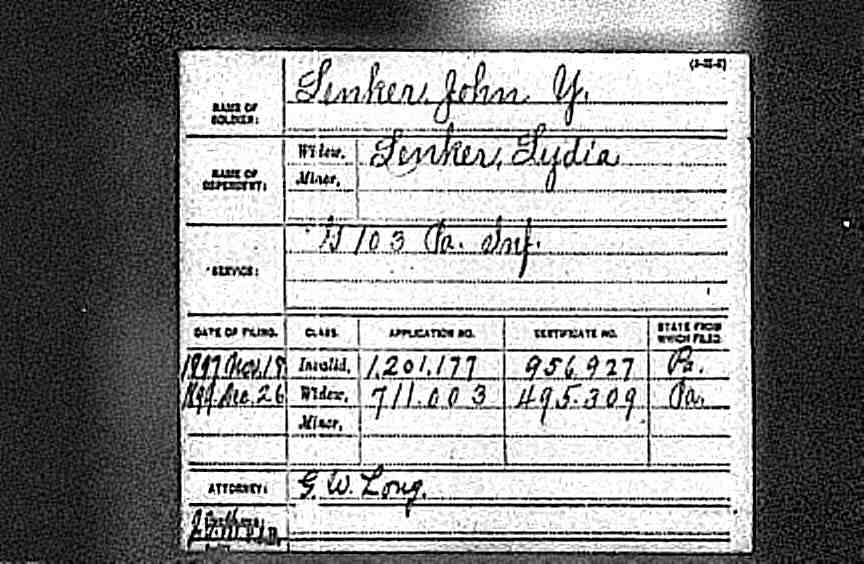 John Yeager Lenker was born in Lower Mahanoy Township, Northumberland County, Pennsylvania, the son of Nicholas Lenker (1814-1888) and Catherine [Yeager] Lenker (1819-1895).  Nicholas was a farmer and John, at an early age, worked on the family farm as a farm hand, first in Mifflin Township and then in Upper Paxton Township.  Late in the Civil War, March 1865, John joined the 103rd Pennsylvania Infantry, Company G and served until June 1865 when he was discharged at New Bern, North Carolina.  Upon return to Pennsylvania, he settled in the Upper Paxton Township-Millersburg area and took up farming.  He married Lydia Hilde and had these children (dates approximate):  William Lenker (1868); George Lenker (1870) Alvin N. Lenker (1872); Catherine "Katie" Lenker (1874); and Mary Lenker (1879).  John Y. Lenker died in 1899 and is buried in Zion (Hoover's) Cemetery in Rife.  For his part in the war, John Y. Lenker's name appears on the Millersburg Civil War Monument.  He also collected an invalid pension which his widow was able to also collect after his death.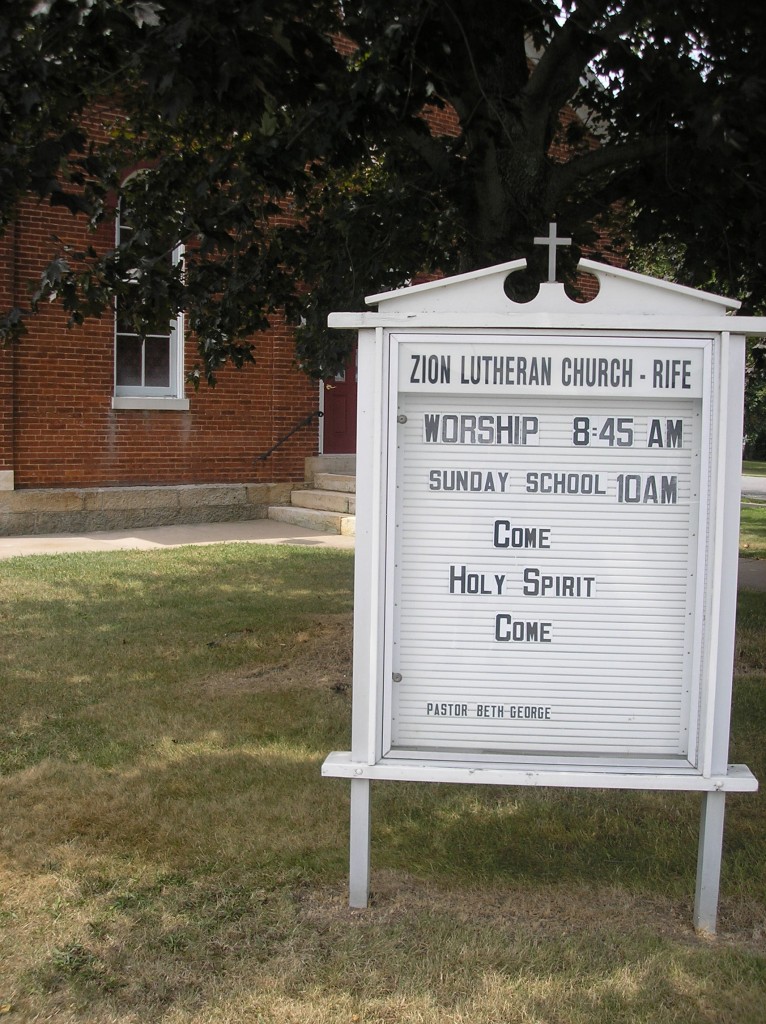 Tomorrow, three additional Civil War burials will be featured from this cemetery.