Posted By Norman Gasbarro on December 17, 2011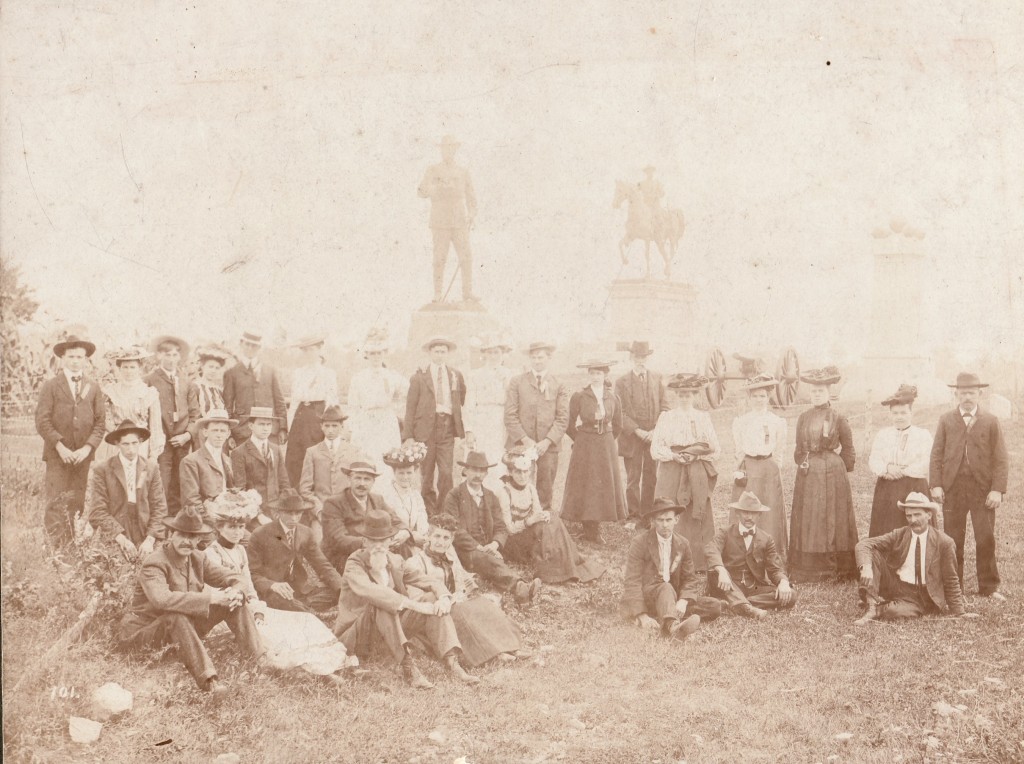 Another visiting group photo from the Gettysburg battlefield is presented today in an attempt to identify the persons in the photo.  The two monuments in the rear of the photo should give some clue as to the location on the battlefield where the photo was taken.  Unfortunately, when the original print of this photo was donated to the Gratz Historical Society, the donor could not identify anyone pictured.
Two persons who appear in the photo are of an age where they could have been veterans of the Civil War and their pictures are enlarged below in the hopes that a reader will be able to identify them.  By clicking on any of the pictures, they will enlarge further and greater detail can be seen.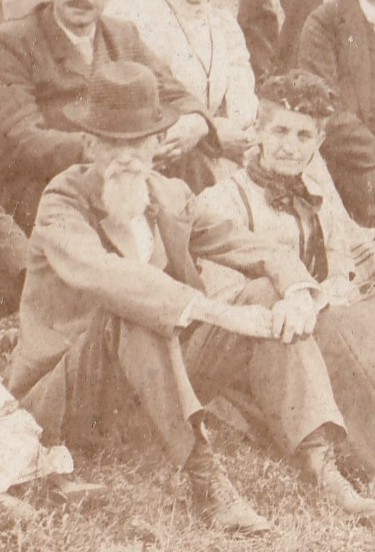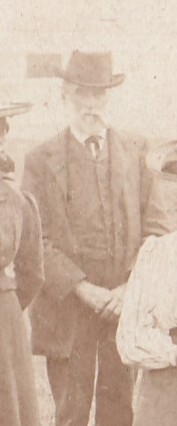 Comments are welcome!