Posted By Norman Gasbarro on November 30, 2011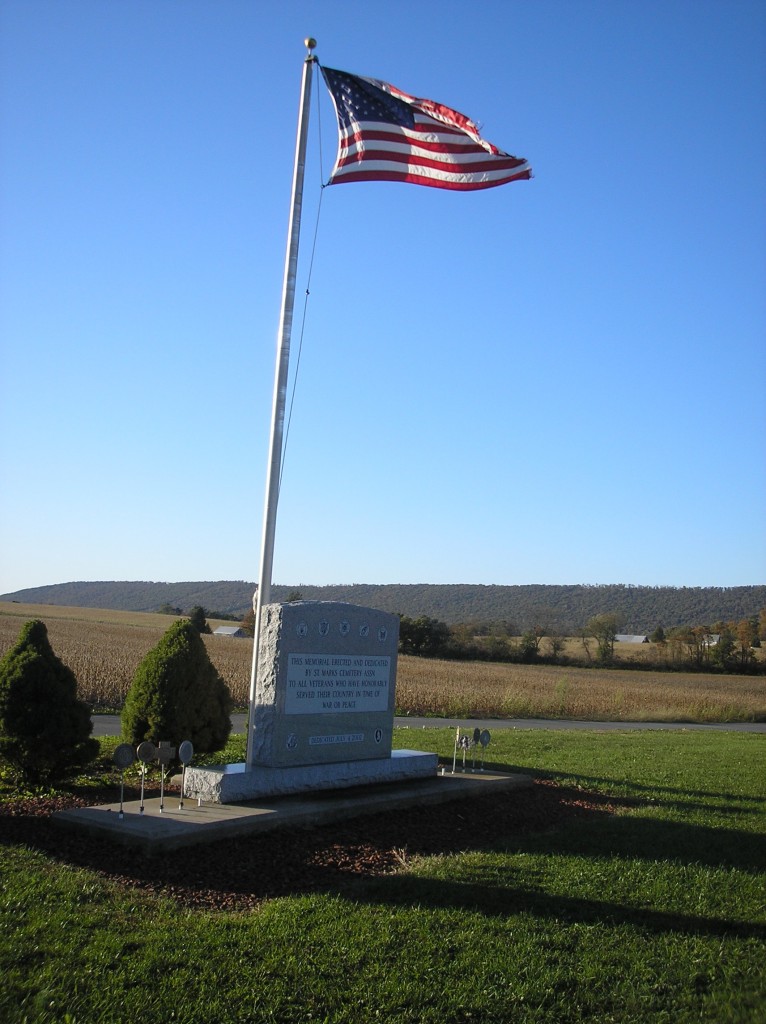 St. Mark's Cemetery lies off Lykens Valley Road (Route 25) in Hubley Township, Schuylkill County, Pennsylvania, and is the last cemetery that can be seen from the road as the traveler heads west out of Schuylkill County into Dauphin County toward the Borough of Gratz.   The cemetery is off the main road on School Street.  It can be easily located by looking for the flag of the All Wars Memorial.  On maps the cemetery is identified as "U.B. Cemetery."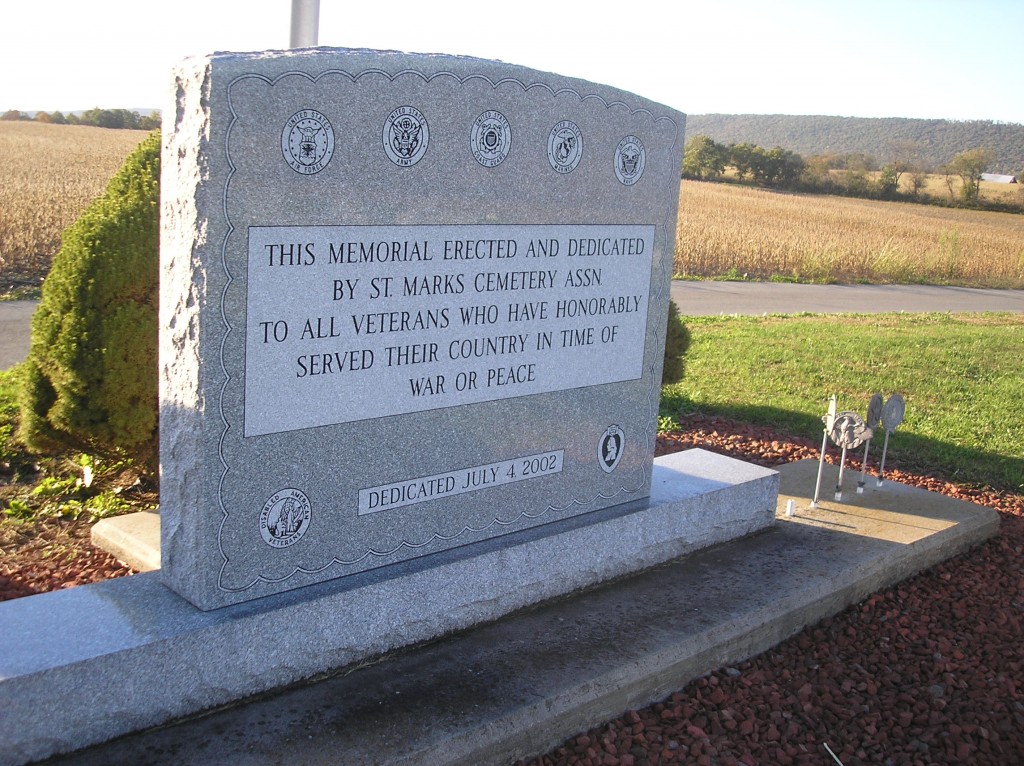 The memorial in the cemetery is relatively new.  According to the stone, the memorial was dedicated on 4 July 2002, and was erected and dedicated by the St. Mark's Cemetery Association "to all veterans who have honorably served their country in time of war or peace."  Emblems of branches of the armed forces appear at the top of the stone.  In the lower corners are the "Disabled American Veterans" emblem and a replica of the "Purple Heart" medal.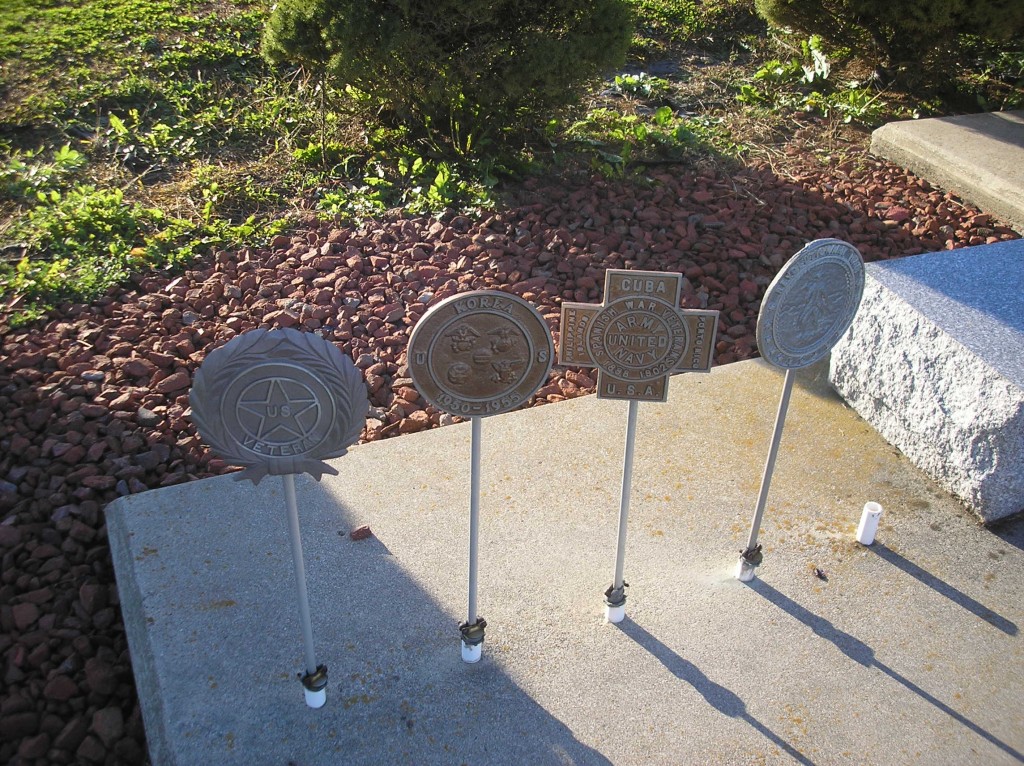 On each side of the large stone are emblems representing America's wars.  Two emblems are yet to be placed or may have been removed for some unknown reason.  There is no G.A.R. star  representing the Civil war, although there is a place where one can be added.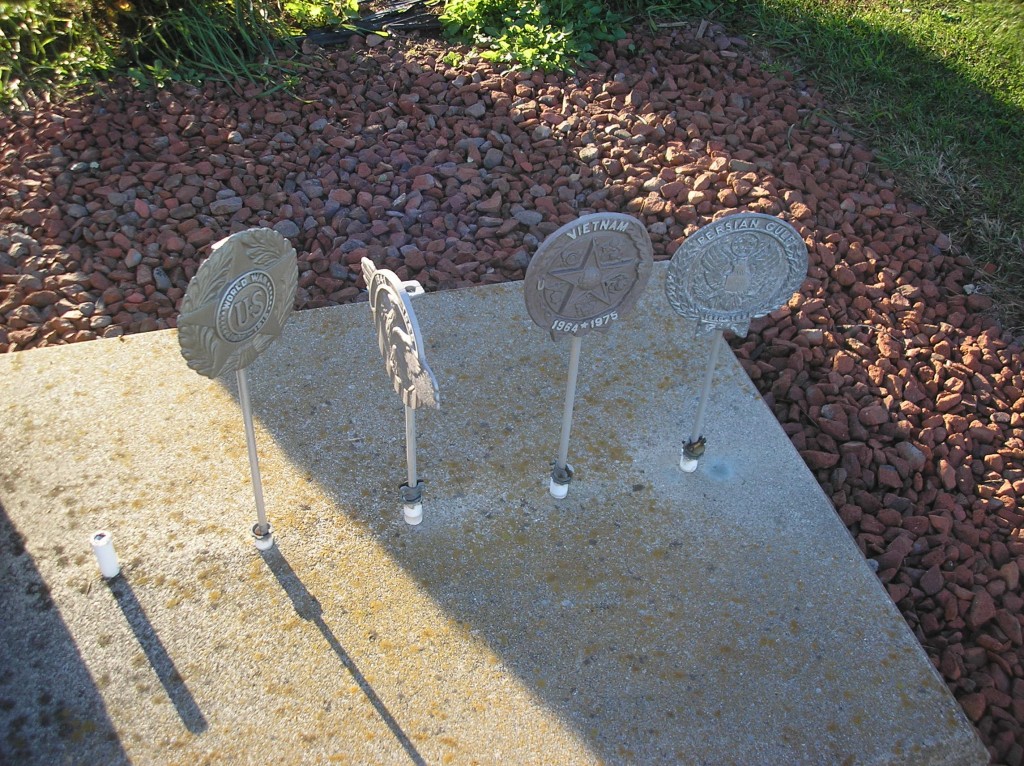 The setting of the memorial is quiet and peaceful and the cemetery offers a view of the Klingerstown Gap in the Mahantongo Mountain which can be seen to the north in the picture below.  A quick examination of the headstones in the cemetery revealed that this is a relatively new burial ground with no Civil War veterans' graves readily apparent.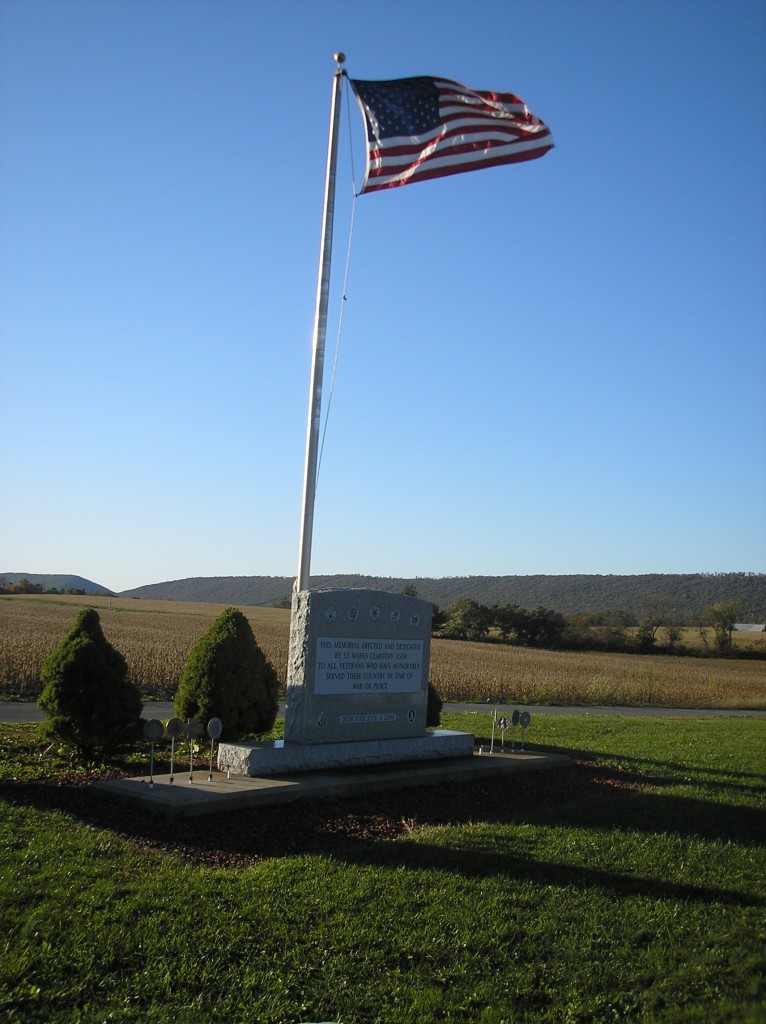 More information on this cemetery is sought.  Readers are urged to contribute to comments below.