Posted By Norman Gasbarro on November 11, 2011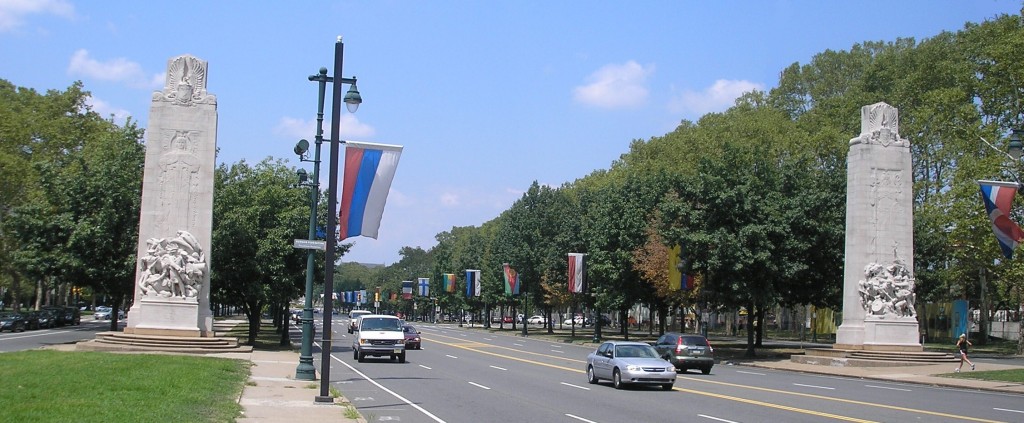 Civil War Soldiers and Sailors Memorial, by Herman Atkins MacNeil, 1927.
Designed as a formal gateway to the Benjamin Franklin Parkway, these 40-foot pylons commemorate military men of the Civil War.  The figures at the base of the north column portray soldiers and the group at the south column honor sailors.  Carved in relief a stately allegorical female figure rises high on each pylon, with an American eagle at the top.  Sculptor Herman Atkins MacNeil also created sculptures for the Supreme Court Building in Washington, D.C.
"In giving freedom to the slave, we ensure freedom to the free."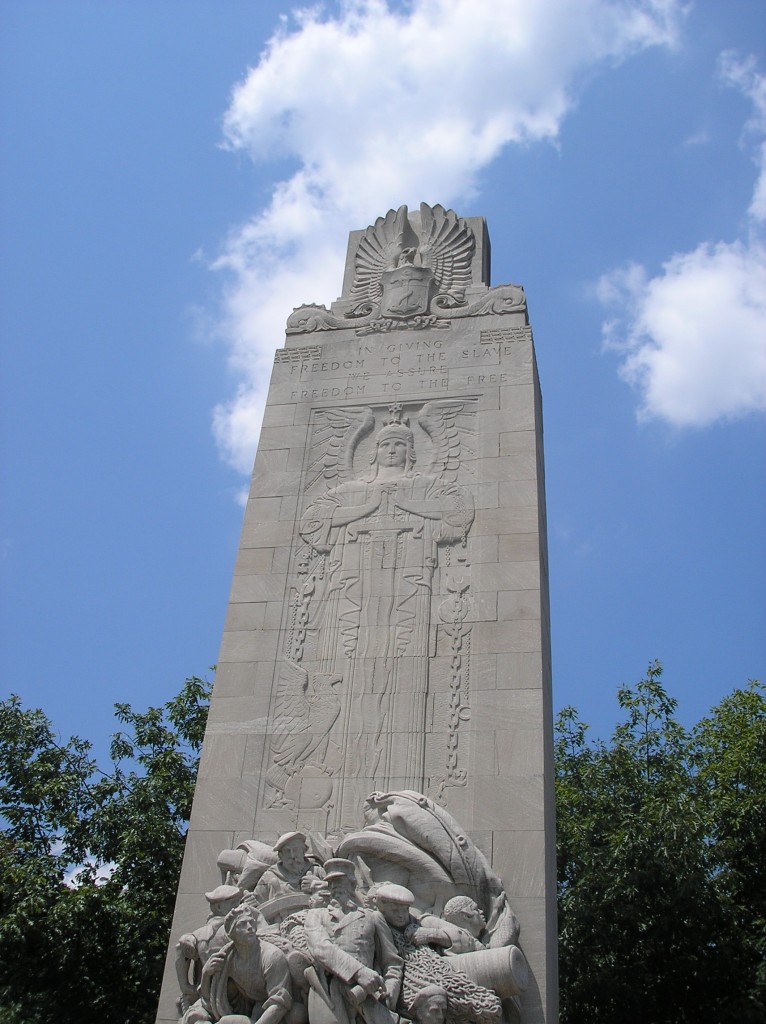 "Each for himself gathered up the cherished purposes of life its aims and ambitions its dearest affections and flung all with life itself into the scale of battle."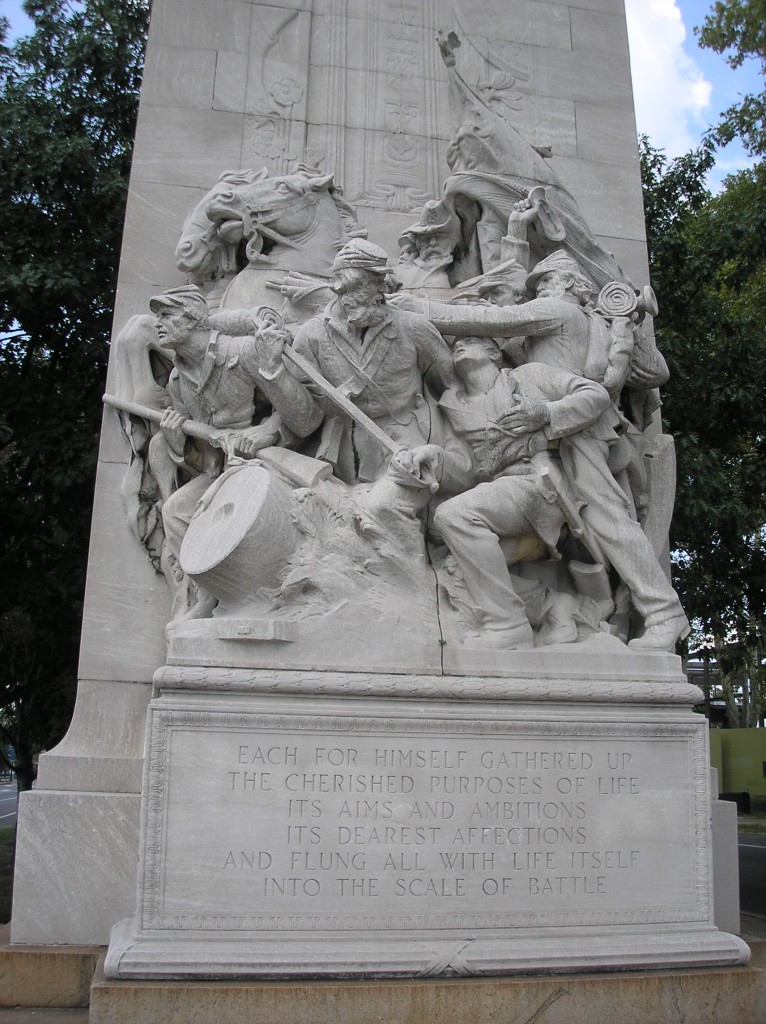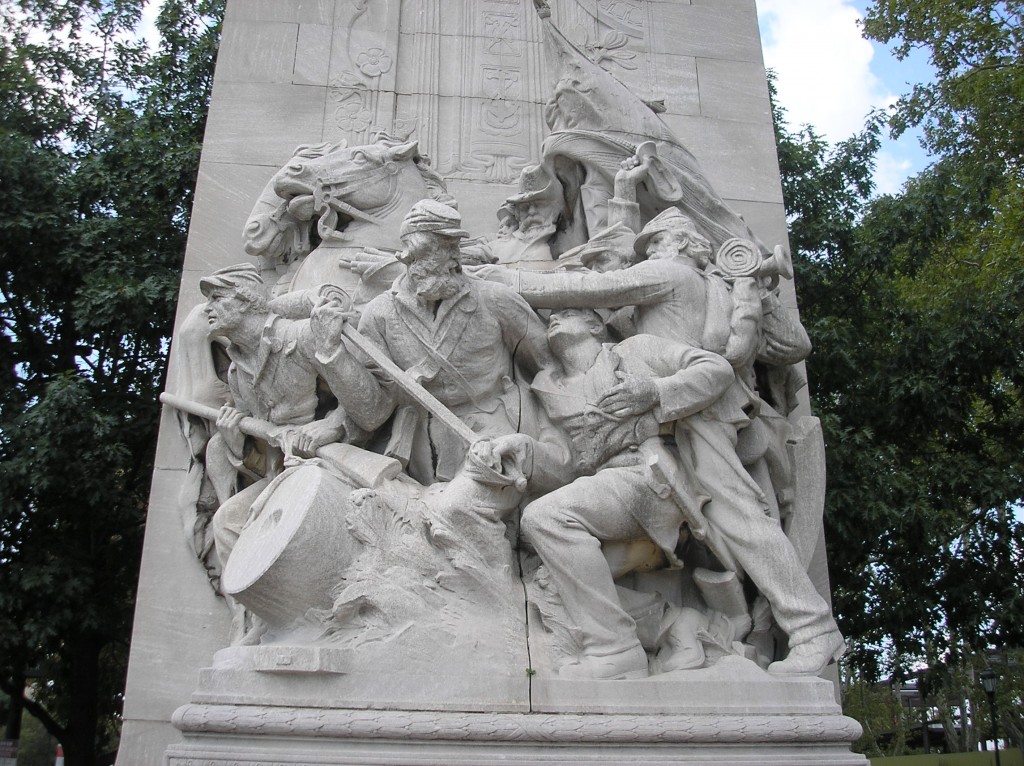 "All who have labored today in behalf of the Union have wrought for the best interests of the country and the world not only for the present but for all future ages."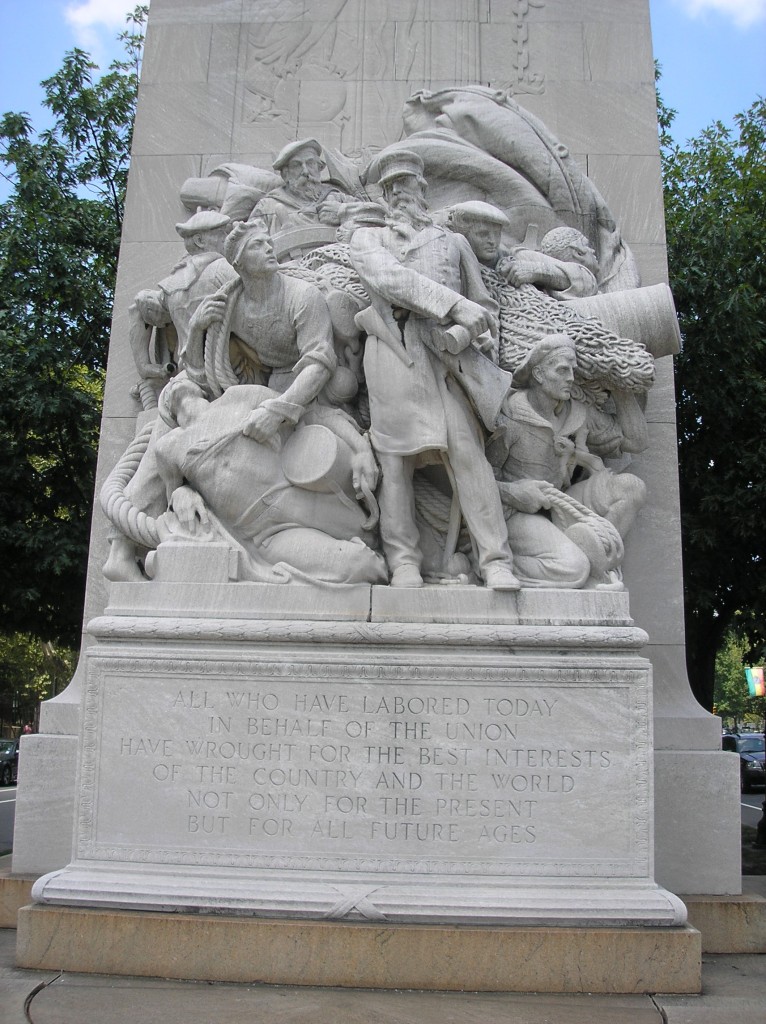 On the rear of each pylon are the names of some of the battles in which American fought: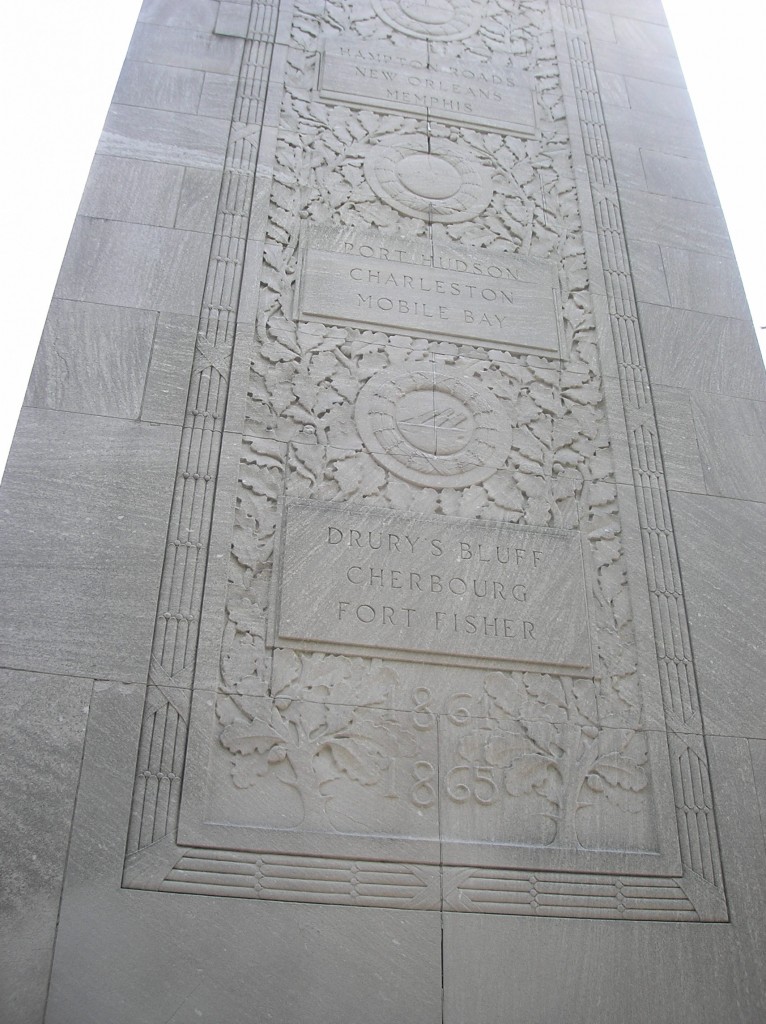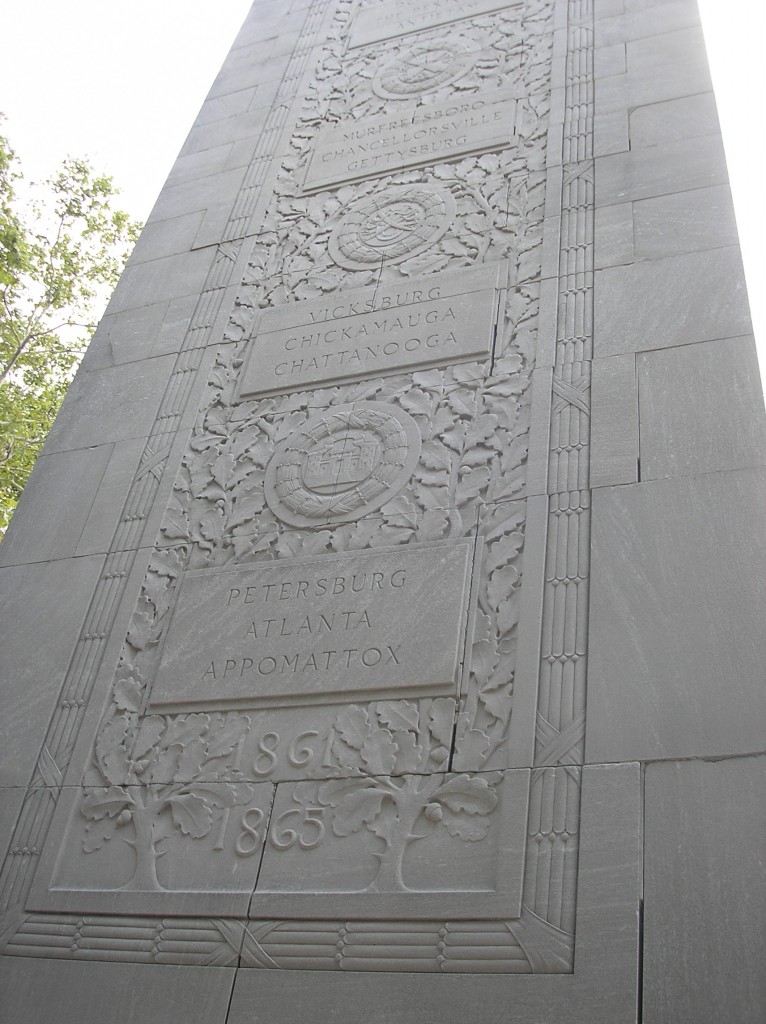 "Gates" of the Benjamin Franklin Parkway leading to the Philadelphia Museum of Art: