Posted By Norman Gasbarro on November 1, 2011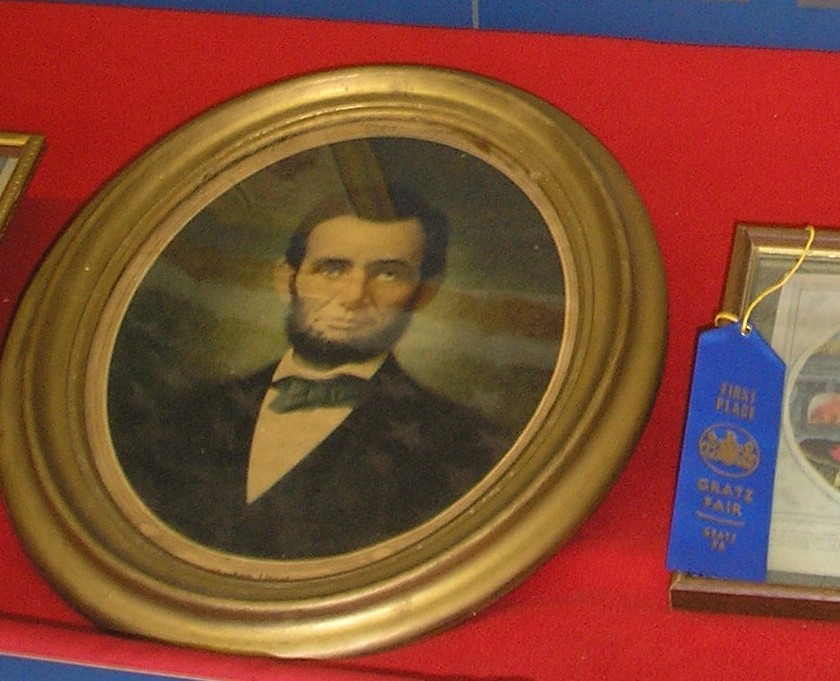 During Gratz Fair Week, 18-24 September 2011, there were a number of Abraham Lincoln sightings in and around the Gratz area.
At the Fair's Agricultural Hall, across from displays of prize-winning apples, was a gold-framed portrait of Lincoln.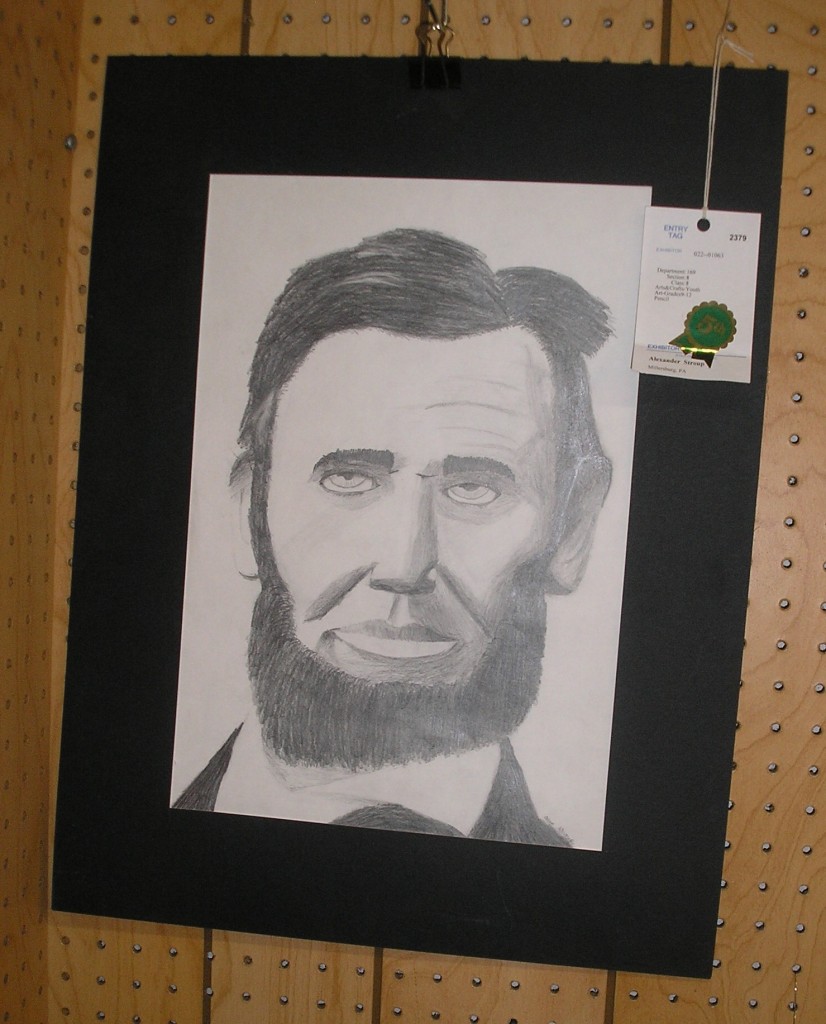 In the art exhibit in one of the exhibition buildings, a portrait of Lincoln was hanging amid other works on various themes.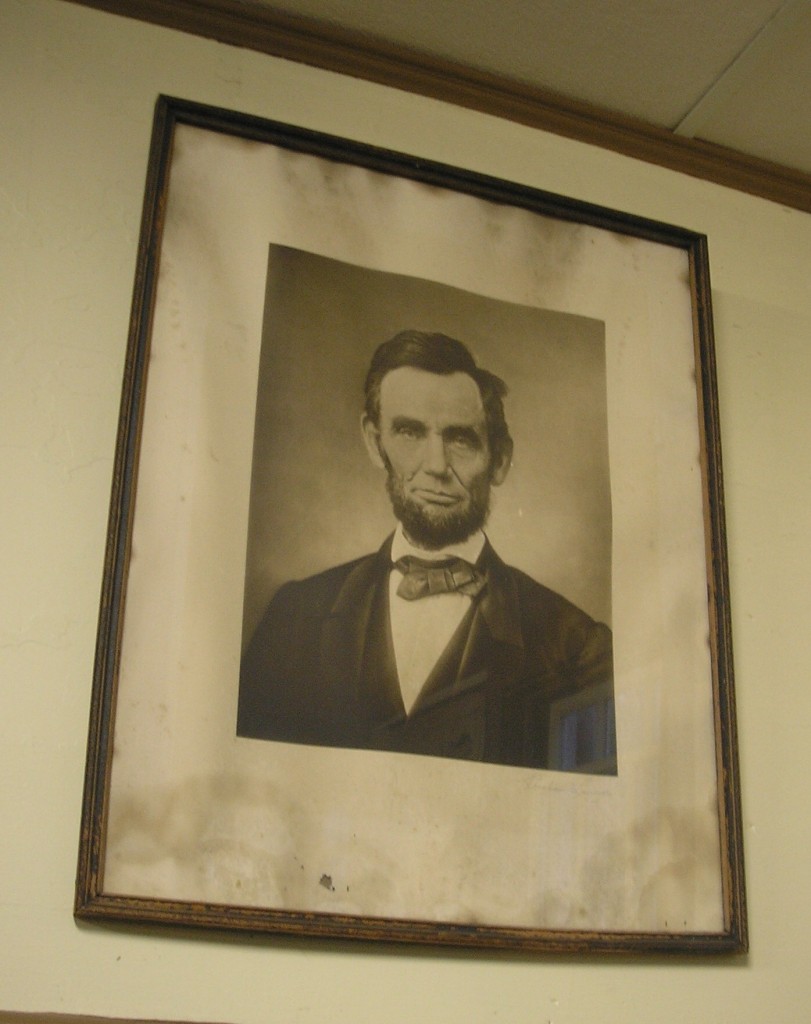 On Thursday evening at the Kessler One Room School House, a portait of Lincoln was hanging front and center in the room, and…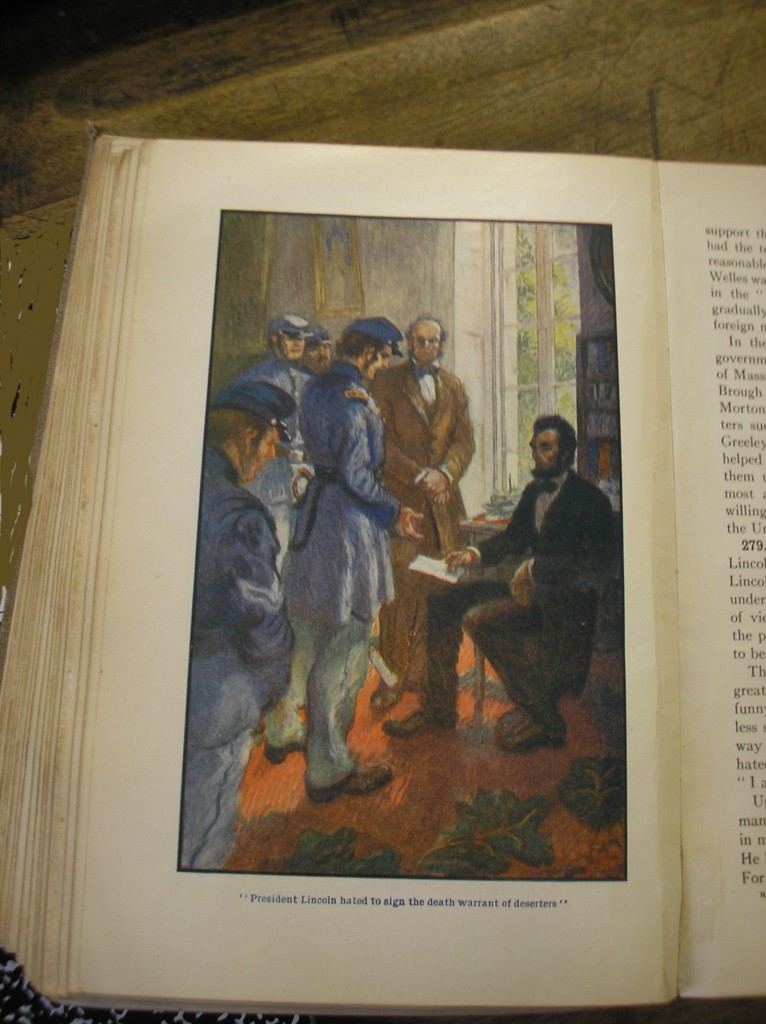 One of the school history books was opened to a picture of Lincoln with the caption, "President Lincoln hated to sign the death warrant of deserters."
The context of these "sightings" can be explained.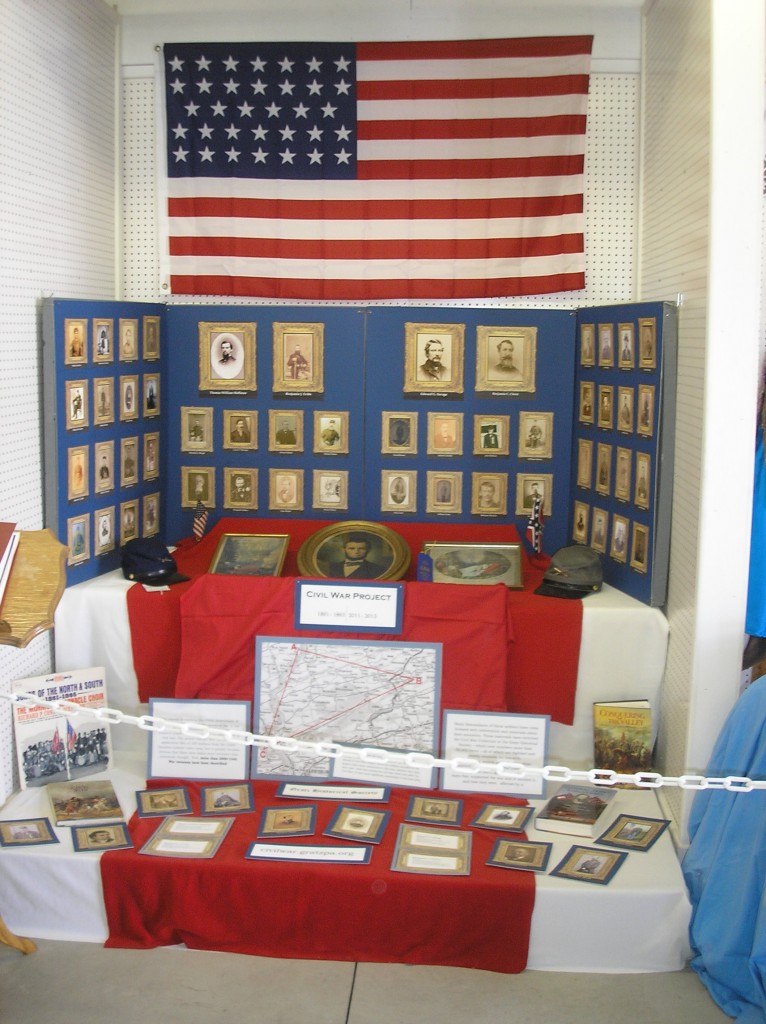 The gold-framed portrait of Lincoln was on loan from a Gratz Historical Society member.  It was the centerpiece of a display of more than 60 portraits of Civil War soldiers representing the award-winning exhibit.  The portraits are part of the collection of resources available through the Civil War Research Project.
The pencil drawing in the art exhibit was by Alexander Stroup of Millersburg, a high school student.  He was a prize winner in the category in which the drawing was entered.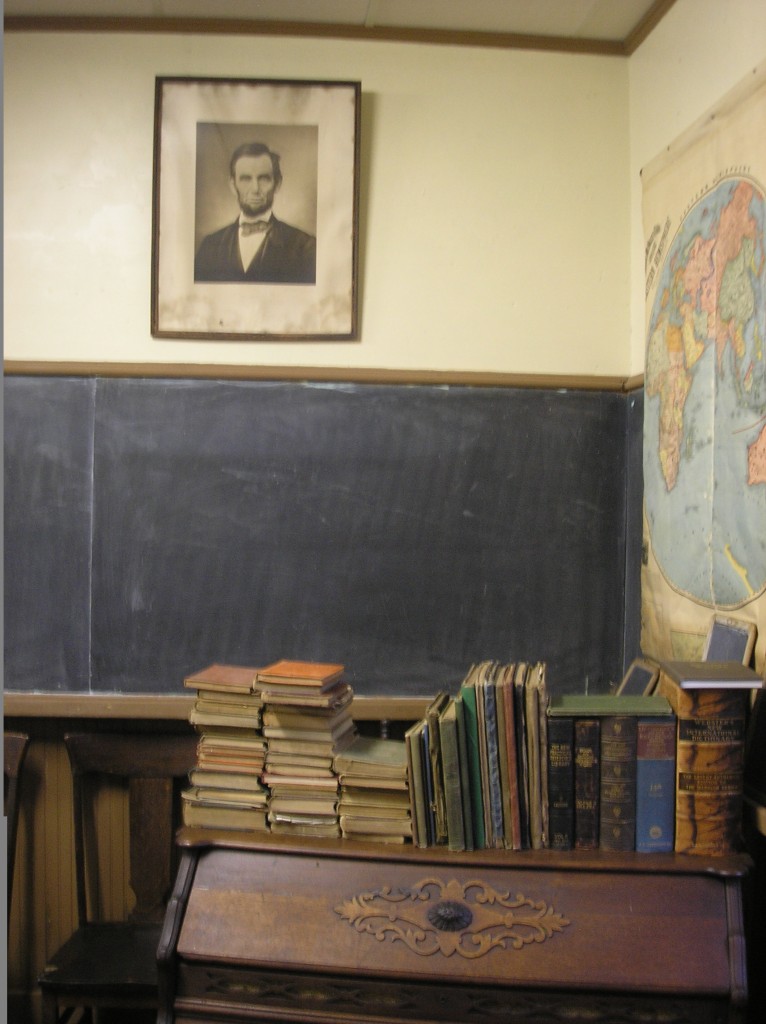 Most one room school houses in the Lykens Valley area displayed portraits of Abraham Lincoln on the front wall and Kessler's School was no exception.  The Kessler School is located in Erdman, Lykens Township, and is set up much as it was in the early part of the 20th century, complete with period school books, including Hart's School History of the United States, published in 1918, which was used in the Kessler School as well as in the Gratz schools at the time.
The program at the Kessler School took place on the evening of 22 September 2011.