Posted By Norman Gasbarro on November 10, 2011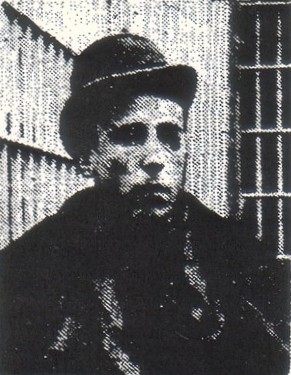 WESTON MERRITT KEIPER
Weston Merritt Keiper, born in 1879, was the oldest son of William Henry Keiper and Susanna [Row] Keiper of Lykens.  Weston's father, William Henry Keiper, was a coal miner, who was described as a "large man" who had a "fondnesss for drink."  He would frequent the saloons on Friday evenings when he received his pay for work in the mines.  His wife, Susanna, who was a petite woman, was not afraid to march into the saloons to drag him home so he didn't spend all his earnings and had something left to support his family – which consisted mostly of daughters (sisters of Weston).  Weston had two older sisters, both of whom had already married and started their own families, so at the time of the robbery-murder, he was the oldest child in the household and was expected to help his father support the family.
Through his father, Weston Keiper was a direct descendant of the Buffington family who were pioneer settlers of the Lykens Valley area.  No doubt Weston knew of many cousins who had fought in the Civil War.  His father's older half brother was a Civil War veteran and his mother's older brother was a member of the 9th Pennsylvania Cavalry, was later with the Regular Army in the west, and worked in the very same mines where Weston and his father worked.
At the time of the robbery-murder, the press reported that Weston Keiper was an out-of-work coal miner. Also reported was that neighbors said that Weston didn't have a reputation for being bad.  Weston Keiper's education was limited and he dropped out of school, preferring to work rather than study.  He apparently knew how to read through, because he attributed his own "bad ways" to the dime-novel-western-Jesse James books which were readily available at the time.  In the jail, he was interviewed for an "educational study" conducted by a college professor who concluded that parents should be alert to what their children were reading and how it would influence their actions.
Weston's distraught parents visited him in the jail and the press reported that they were "elderly."  Family records show that William Henry Keiper was about 50 years old at the time and Susannah [Row] Keiper was about 49 – certainly not considered elderly by today's standards. No known pictures were taken of the family at the jail.
For his part in the robbery-murder, Weston was sentenced to death by hanging, which took place at the Dauphin County Jail on 28 January 1902, less than a year after the robbery-murder.  His body was returned to Lykens by train where a private funeral was held and he was laid to rest in an unmarked grave, probably in one of the cemeteries on South 2nd Street in Lykens.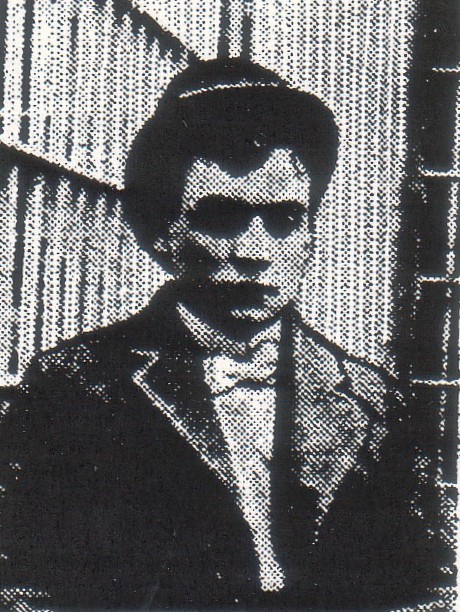 JOHN HENRY ROWE
Henry Rowe was born in Perry County, Pennsylvania.  His father, John Rowe, a coal miner, arrived in United States from Cornwall, England, in 1865, at the end of the Civil War.  In 1873, John Rowe  married Henrietta Lawley of Pottsville, and Henry was born in 1879, their second child.  The family then moved to the Lykens-Wiconisco area where the father, John Rowe, got work in the coal mines.  Henry Rowe was also known as John Henry Rowe and his name is sometimes spelled "Row" in the records.  There were reports that he sometimes used the alias "James Leonard."  The young Henry Rowe also got work in the coal mines, when work was available.  Newspapers reported that at the time of the Halifax bank robbery, both he and Weston Keiper were out-of-work coal miners.  A history of delinquency on the part of Henry Rowe was suggested by the way his background was reported in the press.  Henry Rowe was much shorter than Weston Keiper who was said to be about six feet tall.
For his part in the murder-robbery of the bank, Henry Rowe was sentenced to death by hanging, which took place on 28 January 1902 outside the Dauphin County Jail in Harrisburg.  Prior to his hanging, Rowe wrote several letters to the Lykens Standard which were reflective and remorseful.  Rowe also came to the conclusion that he was the one who fired the shots that killed Cashier Charles W. Ryan.
Rowe's family requested that a picture be taken with him and his siblings, which supposedly was done.  That picture, if taken, has not been located.  There is a picture that was taken just before the hanging and several pictures of the hanging itself.  Two large poster-size pictures of the hanging are part of the exhibit at the Halifax Area Historical Society.
The body of Henry Rowe was returned to Lykens by train where burial took place in an unmarked grave, probably in one of the cemeteries on South 2nd Street in Lykens.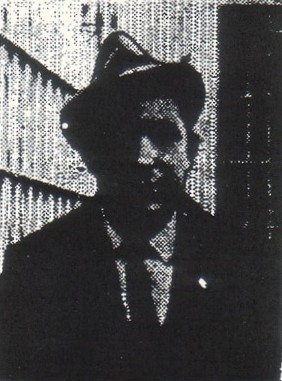 JOHN P. "FRANK" SHOLEY
It is difficult to determine who this person actually was and what was his real name.  Has been variously reported as F. B. Sholey, Frank Sholey, John Sholey, John P. Sholey, F. B. Straley, Frank R. Scholey, F. Shover, J. Shover, and "Sikes" Shover.  Did he live in Elizabethville where Keiper and Rowe reportedly contracted the wagon they used to drive to Halifax?  Of was he a liveryman in Lykens as one story suggests? .  Did he accompany Keiper and Rowe to Halifax, or did they go alone?  It is possible he got a much lighter sentence because he provided evidence for the state, evidence which helped convict Keiper and Rowe of murder in the first degree.
The newspapers reported that for his part in the robbery – supposedly an accomplice before the fact – he was sentenced to ten years in the Eastern State Penitentiary in Philadelphia.  This sentence may have been shortened through parole because John Sholey appears at a boarding house in Lykens in the 1910 census. He was then working as a coal miner.  By 1920 he had moved to Tower City, Schuylkill County, had married, and had a young son, but he was still working as a coal miner.  Then he disappears completely.  His death and burial information has not yet been located.
The earliest information on John Sholey is that he was the son of Polish immigrants and that his father came to America to work in the mines.
—————————–
There are many interconnections that are yet to be explored about this bank robbery – and many connections to the Civil War, although the robbery-murder took place more than 35 years after the end of the war.  Other posts on this topic will follow as discoveries are made.  The first of these will be an epilogue, which will be posted on Monday, November 28, 2011.  In the epilogue, some interesting coincidences and strange facts will be noted.
Pictures of the three robbers are from the Philadelphia Inquirer story of the robbery and are available through the on-line resources of the Free Library of Philadelphia.