Posted By Norman Gasbarro on October 9, 2011
Pine Grove is a community in Schuylkill County, Pennsylvania.  Although it lies just outside the geographic bounds of the area represented by the Civil War Research Project, its two All Wars Memorials are worth mentioning.  Several of the Civil War veterans who are already included in the Project have origins in Pine Grove or they moved there later in life.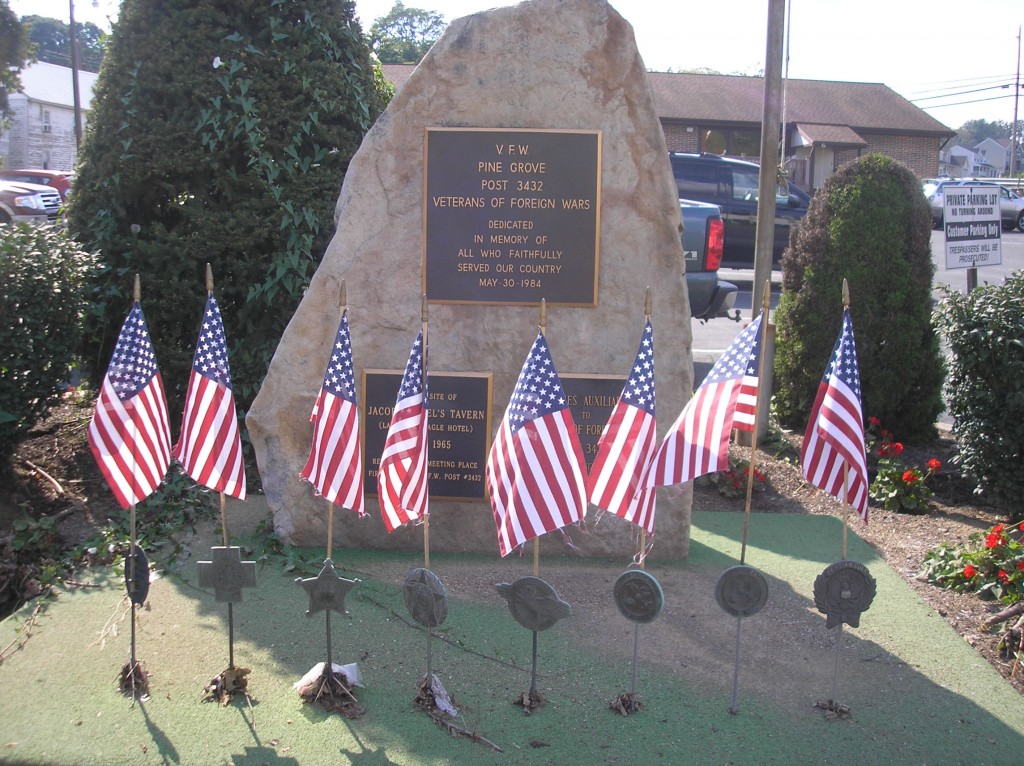 The All Wars Memorial sponsored by the Veterans of Foreign Wars is located along the main street of Pine Grove (Route 443 or South Tulpehocken Street).
The monument consists of a large stone with three plaques. The plaques read as follows: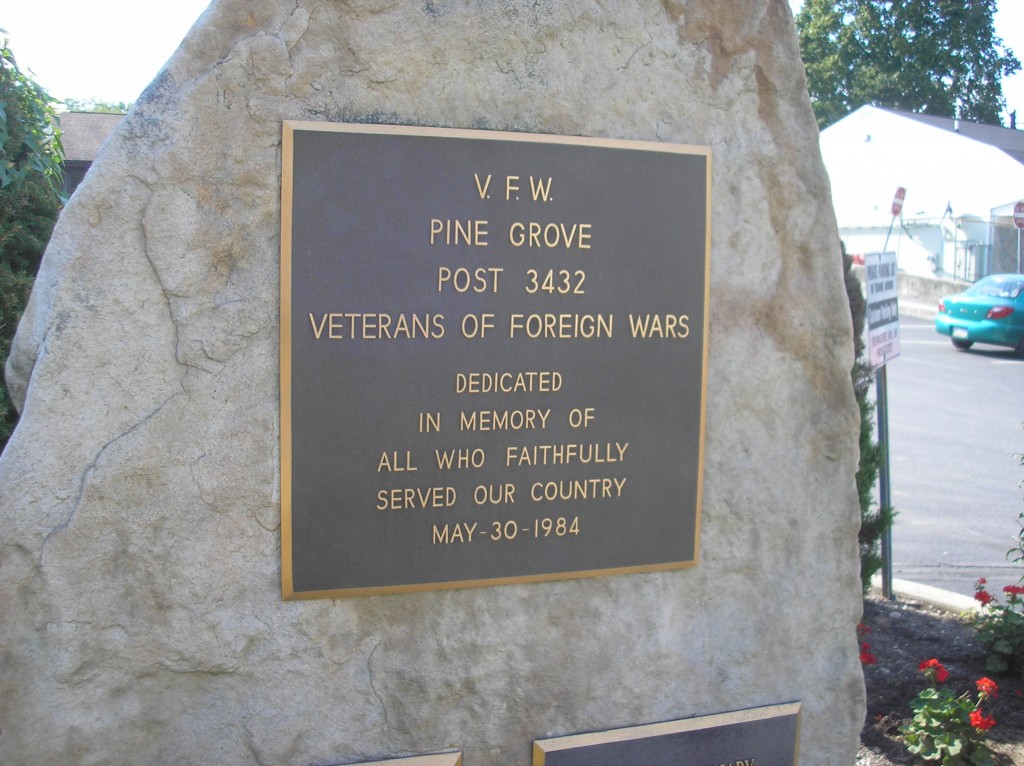 V.F.W. Pine Grove Post 3432

Veterans of Foreign Wars

Dedicated in Memory of All Who Faithfully Served our Country

May 30 1984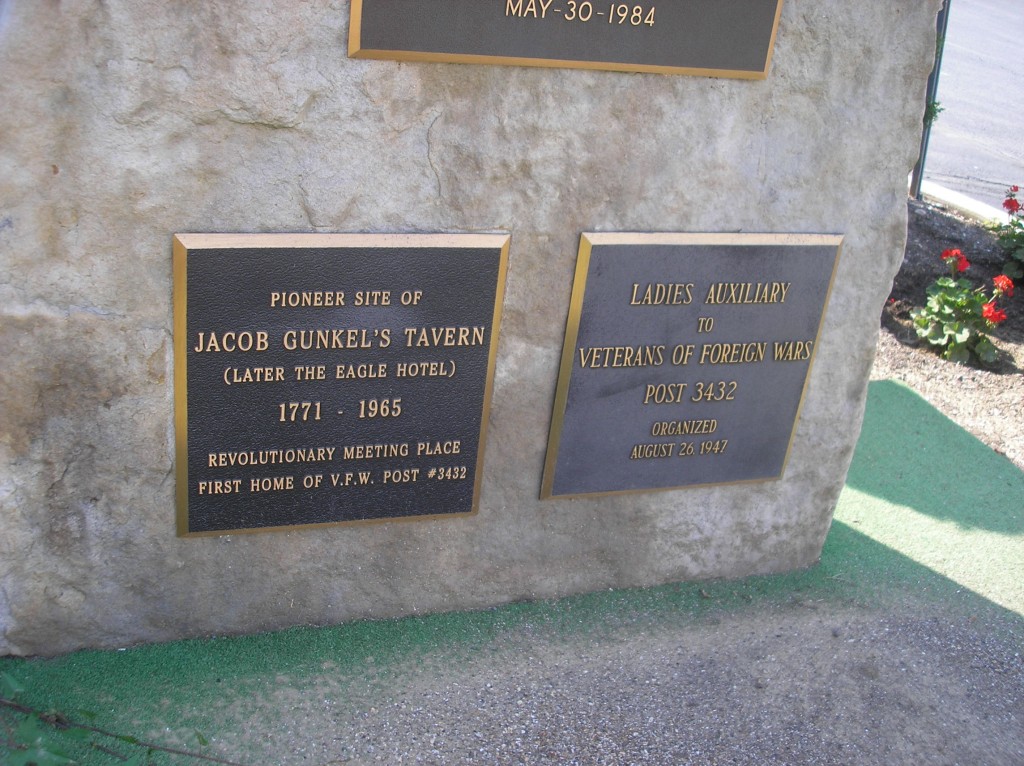 Pioneer Site of Jacob Gunkle's Tavern

(Later the Eagle Hotel)

1771-1965

Revolutionary Meeting Place

First Home of V.F.W. Post #3432
 ——————–
Ladies Auxiliary to Veterans of Foreign Wars Post #3432

Organized August 26, 1947
In front of the monument are the bronze flag holders representing each war in which Americans fought.  The Civil War is represented by the G.A.R. star and flag holder.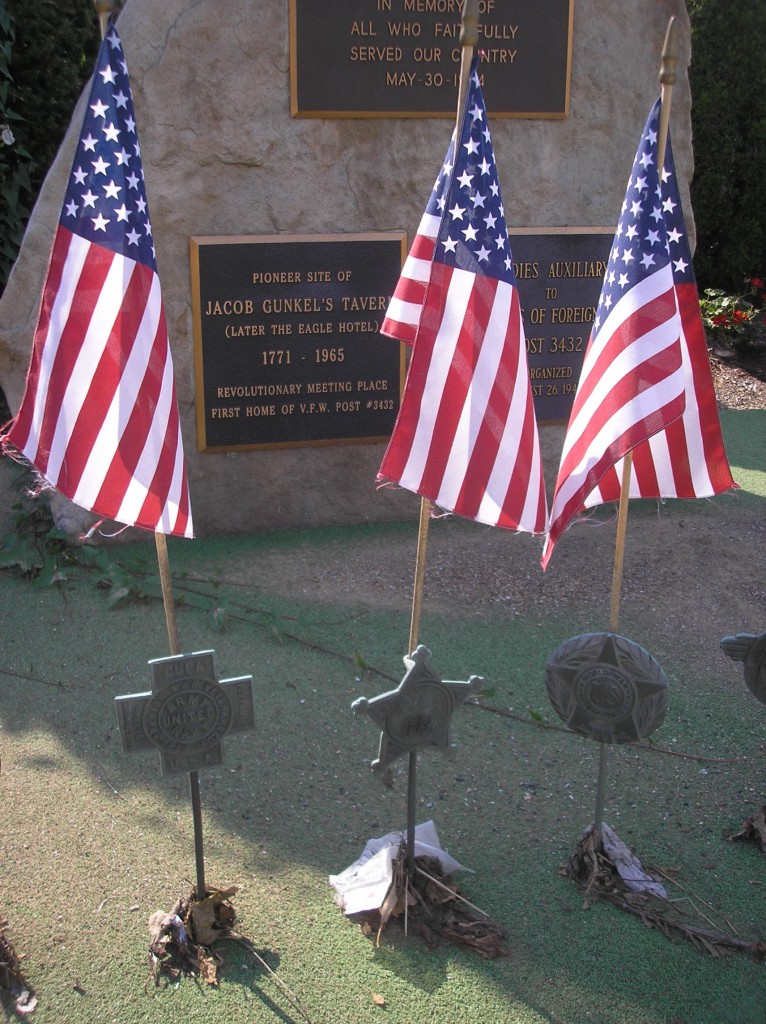 The full view of the monument with flag pole can be seen from across the street: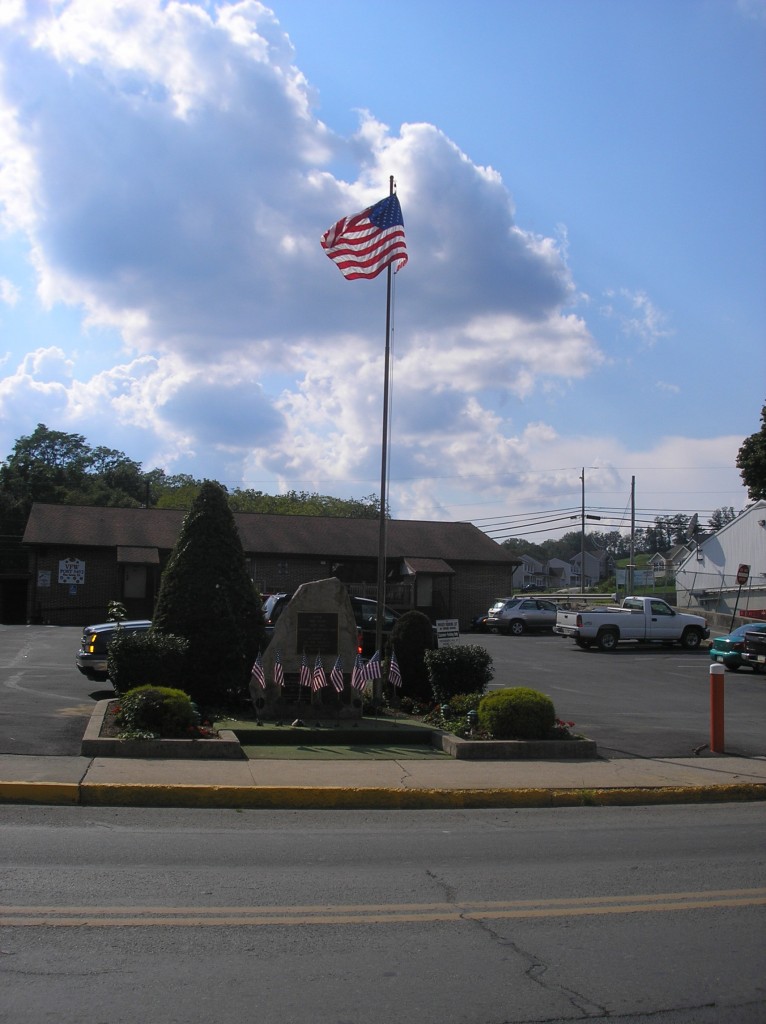 Tomorrow:  the Pine Grove American Legion All Wars Memorial.