Posted By Norman Gasbarro on October 10, 2011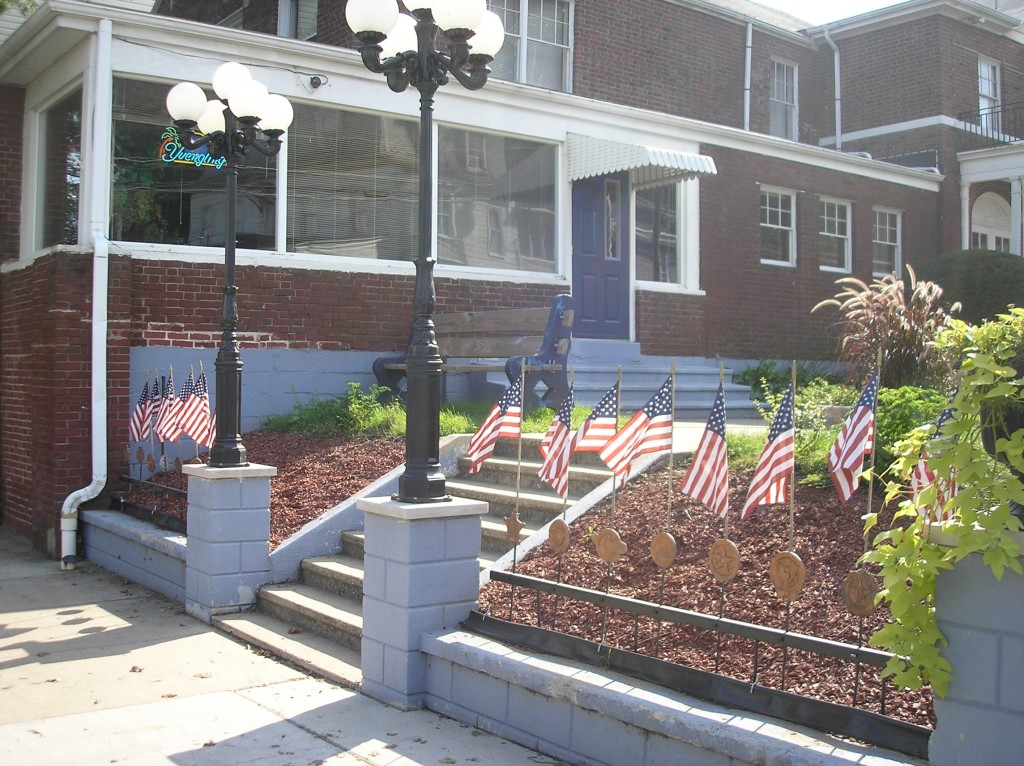 Yesterday, the All Wars Memorial of Pine Grove's Veterans of Foreign Wars Post was featured.  Today the focus will be on the Pine Grove American Legion All Wars Memorial.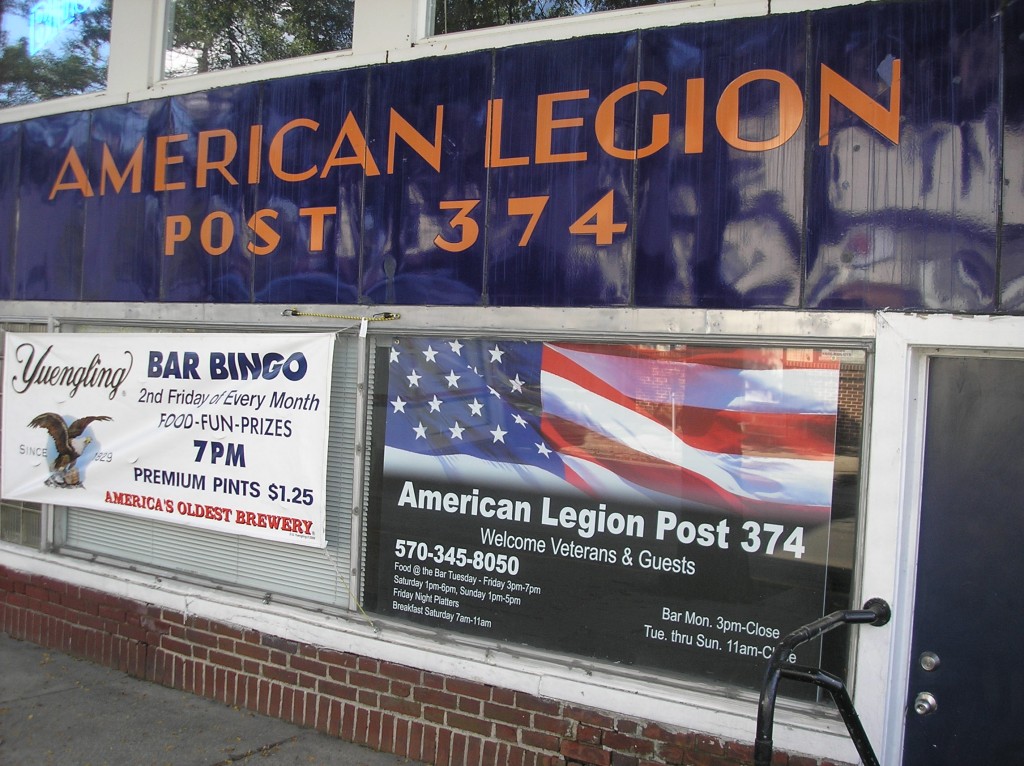 The American Legion Post #374 of Pine Grove, Schuylkill County, Pennsylvania, is located at the corner of Pottsville Street and Tulpehocken Street.  The All Wars Memorial fronts along Tulpehocken Street and consists of two rows of bronze emblem-flag holders representing each of America's wars.  The rows of flag holders frame the stairway leading into a garden and the main entrance to the building.  In the garden is an artillery piece from the 20th century (partially shown in the photo below).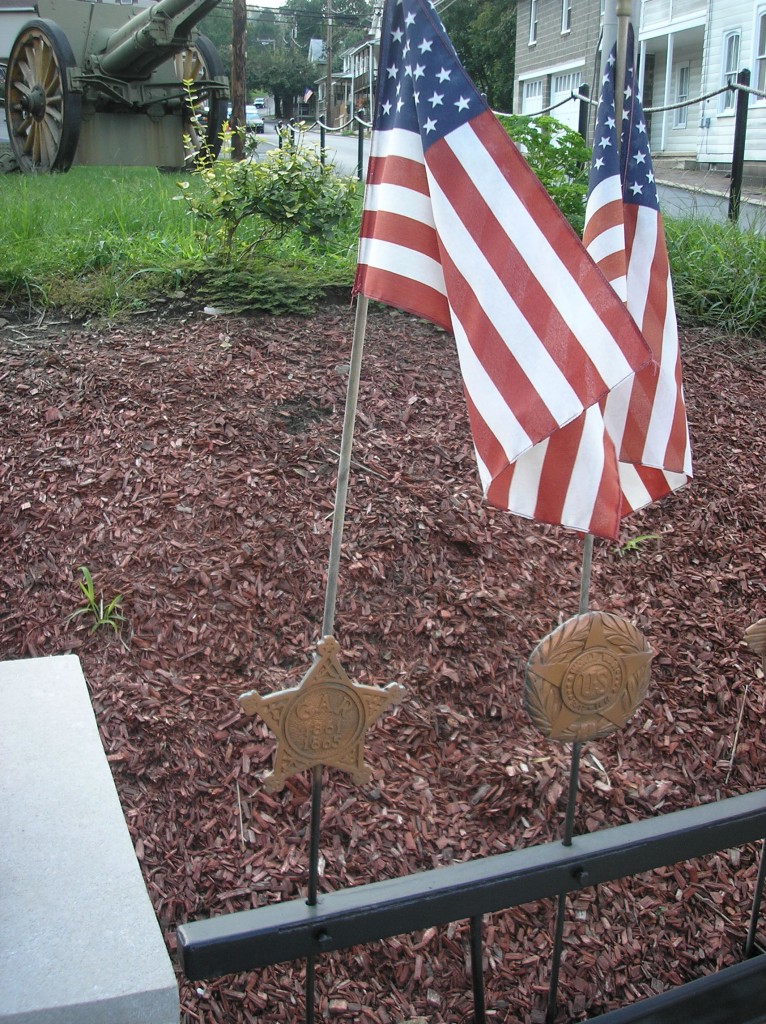 The Civil War is represented by two bronze G.A.R. star-flag holders – one in each row on each side of the stairway.
Additional views of the All Wars Memorial are shown below: