Posted By Norman Gasbarro on October 18, 2011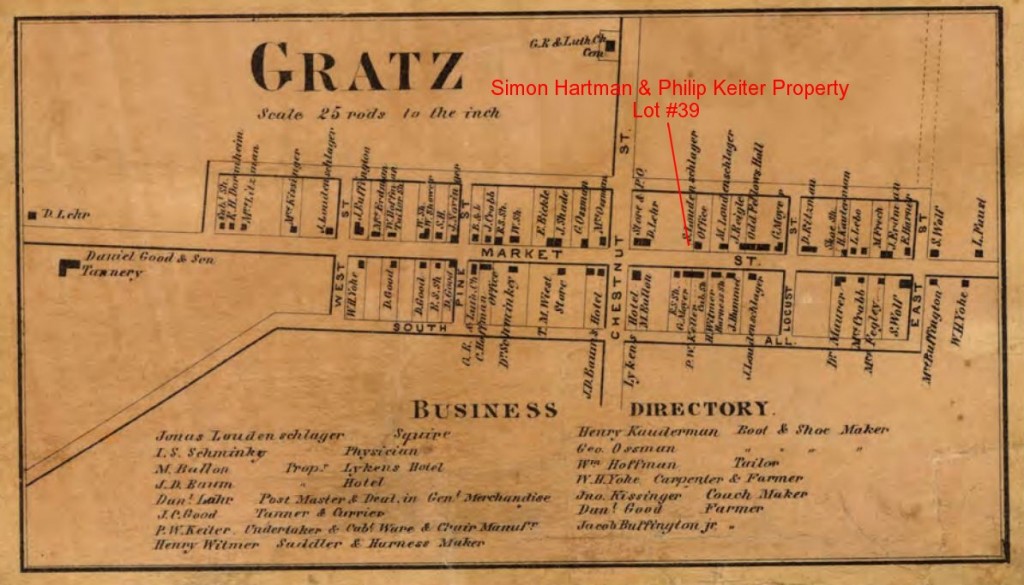 During the Civil War, this property known as Lot #39, had three different owners.  In 1858, it was purchased by Solomon Laudenslager (1802-1885) who owned it until 1862 when it was purchased by Simon Hartman (1823-1886).  Hartman sold it in 1863 to Philip Keiter who retained it through the remainder of the war to 1869 when it was sold to Daniel Klinger (1816-1899).
The Laudenslager family owned other properties in Gratz and some of the Laudenslager's were veterans of the war, bot not any directly connected with the immediate family of Solomon.   Simon Hartman was a farmer of Lykens Township  who had no known association with Civil War service.  Likewise, no specific connections to Civil War veterans have been found in the immediate families of Philip Keiter or Daniel Klinger (one exception below).  The extended Klinger family boasts many Civil War veterans and the Daniel Klinger who owned this property after the Civil War was a direct descendant of Johann Philip Klinger (1723-1811) and Johann Peter Hoffman, pioneer settler of the Lykens Valley.  However, it must be mentioned that one of Daniel's daughters, Katie Klinger (1848-1892) married Philip McKinney (1845-1906), a Civil War veteran, who was previously profiled in connection with another Gratz property, Lot #66, the Rebecca Alspach Buffington House.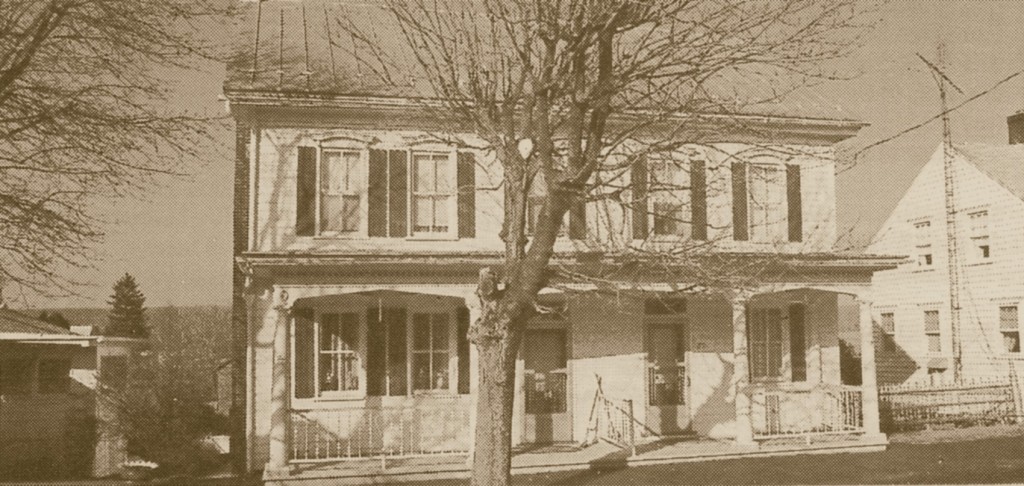 The house on this property was believed to have been built by Jacob Yerger, one of the many owners in the years before the war.  The original purchaser of the lot was a Schoffstall, one of the first families to settle in Gratz.  One of the lot's owners was Joseph Miller who was Justice of the Peace of Gratz from 1840 through 1849.  The earliest available picture, shown above, was taken in the second half of the 20th century.
Following ownership by Daniel Klinger, successive owners were Walter I. Young, Margaret Good, and Aaron Ritzman.  It should also be noted that for most of time, Lot #39 and Lot #37 were owned together by one owner.  No house was built on Lot #37 until after 1995.  More research needs to be done to determine the activities of the Civil War owners of this property.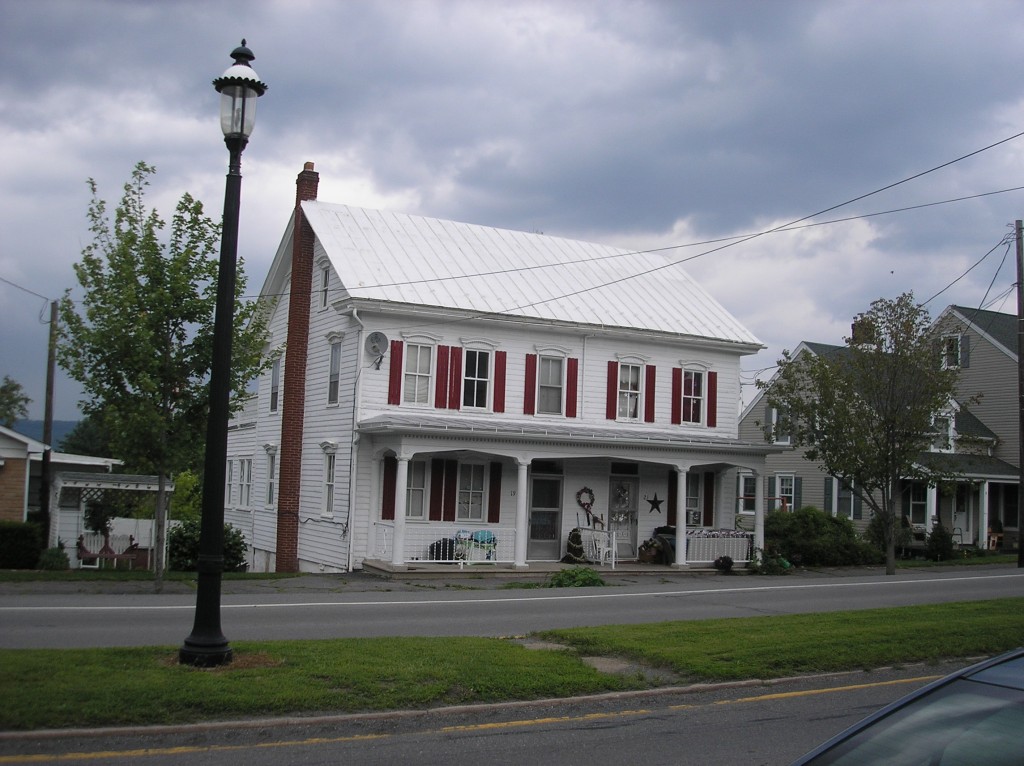 This is part 21 of an ongoing series on Gratz during the Civil War.  Some of the information for this post was taken from the book A Comprehensive History of the Town of Gratz Pennsylvania.

For other posts in this series, click on the tag, "Walking Tour."