Posted By Norman Gasbarro on October 26, 2011
An exhibit sponsored by the Mütter Museum was part of the Civil War Sesquicentennial festivities at Franklin Square, Philadelphia, on the Fourth of July weekend 2011.  The Mütter Museum is part of The College of Physicians, located at 19 South 22nd Street, Philadelphia.   The history of the museum is as follows:
In 1856, Thomas Dent Mütter (1811-1859), a professor of surgery retiring from Jefferson Medical College, offered his personal collection of more than 1,300 unique anatomic and pathological materials to The College of Physicians of Philadelphia.  The agreement was signed in 1858, and the museum opened in 1863 in a fireproof building (since demolished) erected specifically for the College and Museum.  The Mütter Museum's collection today comprises more than 25,000 fascinating objects.  These include fluid-preserved anatomic and pathological specimens; skeletal and dried specimens; medical instruments and apparati; anatomical and pathological models in plaster, wax, papier mache, and plastic; memorabilia of famous scientists and physicians; medical illustrations, photographs, prints, and portraits.  In addition, the Museum presents changing exhibitions on a variety of medical and historical topics.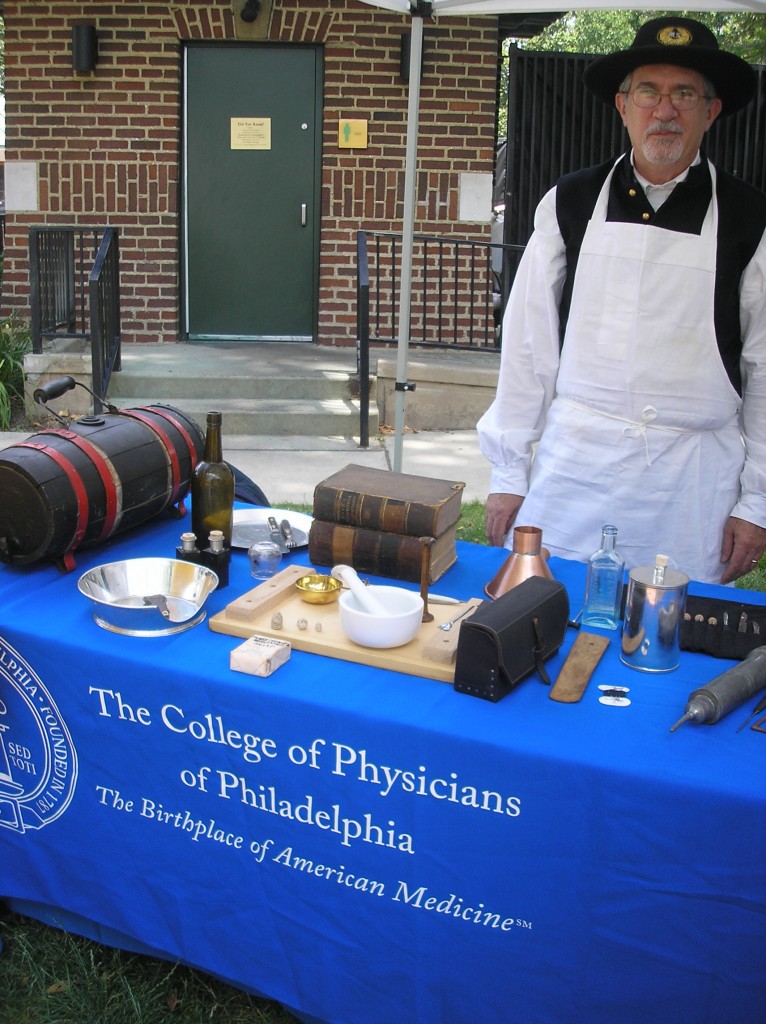 One of the things the museum is doing for the Civil War Sesquicentennial is taking some of its materials "on the road" to re-enactments and festivals throughout the region.  As such, representatives set up the display in Franklin Square.  Dr. P. J. Brennan, of The College of Physicians, is shown above with a part of the display.  Dr. Brennan's roots are in  Minersville, Schuylkill County.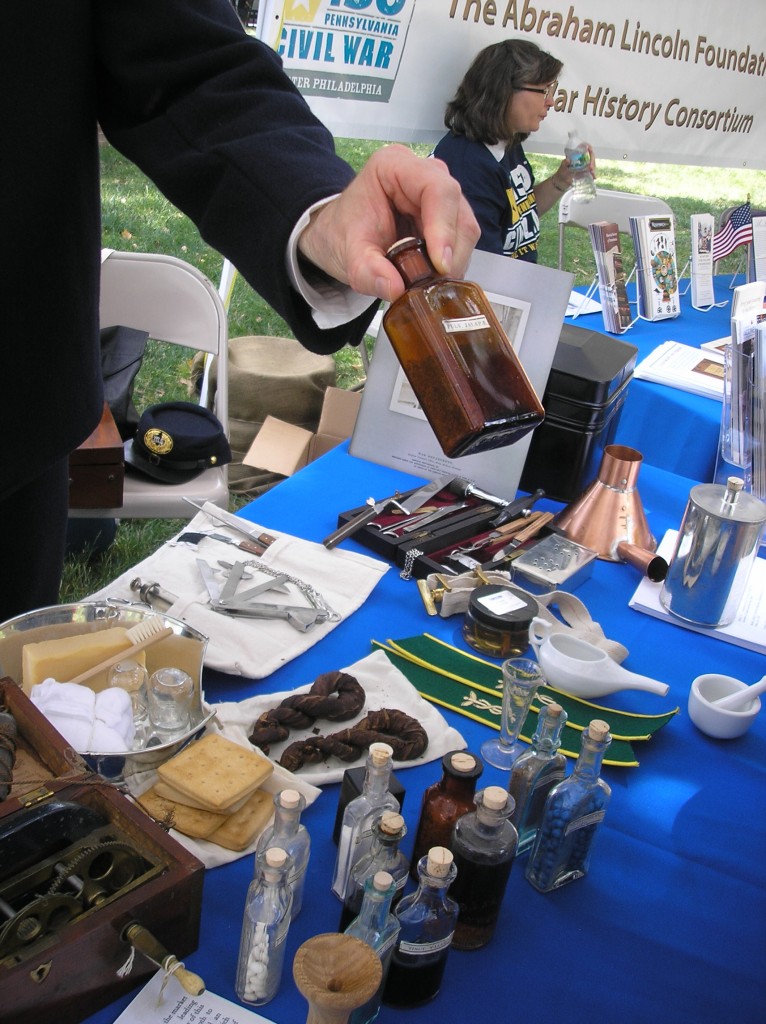 The Mütter Museum is also planning an exhibit that will focus on Civil War medicine.  It will open at the museum building in 2012.  Details on this exhibit are available at the Mütter Museum web site.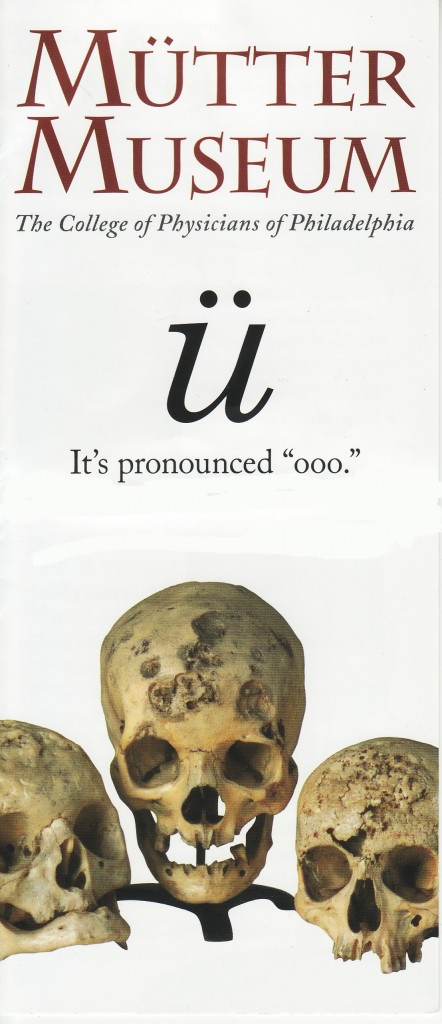 For Civil War events sponsored by the Mütter Museum, click here.
The following persons in the Civil War Research Project database have been identified as physicians:
Solomon Belle Bowerman —— John F. Bowerman —– John F. Bowman —– William Lebo —– George Frederick Matter —– Gratz A. Moses —– S. Gratz Moses —– John Reed —– Isaiah Schminky —– Isaac R. Shammo —– Jacob Swope —– Jacob W. Swope —– Henry M. Witman
Information on these physicians is available through the Civil War Research Project.