Posted By Norman Gasbarro on October 19, 2011
Louis Prang, often credited with the invention of the Christmas card, was a Boston-based printer and publisher, who around 1886, embarked upon a project to commemorate the 25th anniversary of the start of the Civil War.  Prang hired famed military artist Thure de Thulstrup (1848-1930)  to produce original water color paintings representing twelve different Civil War events.  In addition, he hired naval artist Julian Oliver Davidson to produce six additional events which depicted naval engagements of the Civil War.  The resulting eighteen paintings were duplicated as high quality, facsimile prints by the House of Prang, and sold by subscription.  The resulting product was a folio of art considered worthy of the most patriotic Union supporters.
No doubt that when the War Memorial Association in 1911 decided to commemorate the 50th anniversary of the start of the Civil War, it had the Prang project in mind, but advanced upon it by including Brady photographs, many of which were seen for the first time in another anniversary commemoration, the ten-volume Photographic History of the Civil War, previously reported upon in this blog.  The War Memorial Association obtained permission from Prang to reproduce eight representative water color paintings from the Prang portfolio and then contracted artist Henry Alexander Ogden to produce eight original paintings for the 50th anniversary work.  In addition, the sixteen paintings (eight from Ogden and eight from Prang) would be bound into a book and would be reproduced in a smaller size of about 9 x 12 as opposed to the 17 x 23 size of each of Prang's prints.  By 1911, the Prang paintings were very familiar to Americans.  For those who couldn't own a set of the original prints, a book could be the next best thing!
The War Memorial Association project was described in a post here on this blog on 13 October 2011.  As was stated at that time, the Gratz Historical Society possesses a first edition of this fiftieth anniversary commemoration entitled, A History of the Civil War, 1861-1865, and the Causes that Led Up to the Great Conflict, by Benson J. Lossing.
The Project has photographed the sixteen plates for reference and research purposes and low resolution scans of each of the Thulstrup and Davidson paintings are presented below. Each painting has been digitally "matted" and "framed" for this web "exhibit."  All of the land-battle pictures are reproductions of the paintings Thulstrup did for Prang.  The two naval painting reproductions are by Davidson.  Click on the images to enlarge these low resolution scans.  High resolution scans are available for viewing and research purposes at the Gratz Historical Society.
All eighteen of the Prang paintings were recently re-published under the title Prang's Civil War Pictures:  The Complete Battle Chromos of Louis Prang, along with the original, full descriptive text as issued with the series.
CIVIL WAR ILLUSTRATIONS BY LOUIS PRANG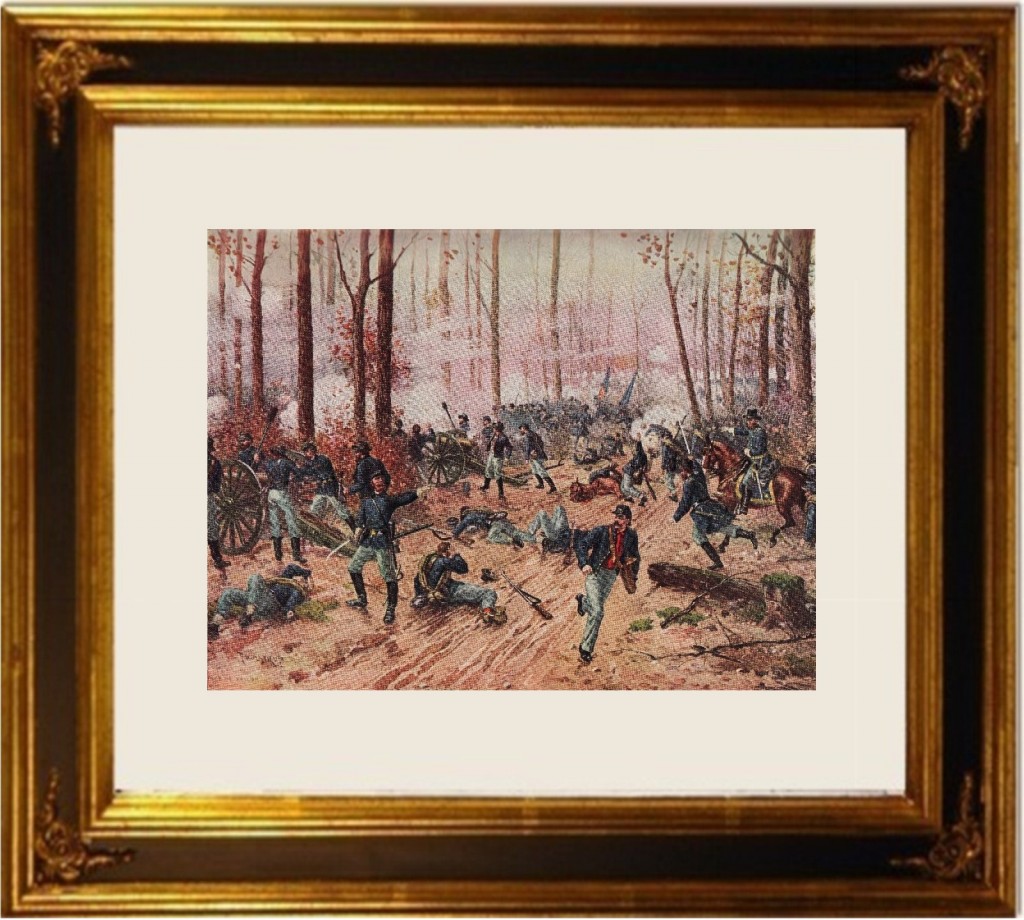 Battle of Shiloh – April 6 and 7, 1862
*
Sheridan's Final Charge at Winchester – September 19, 1864
*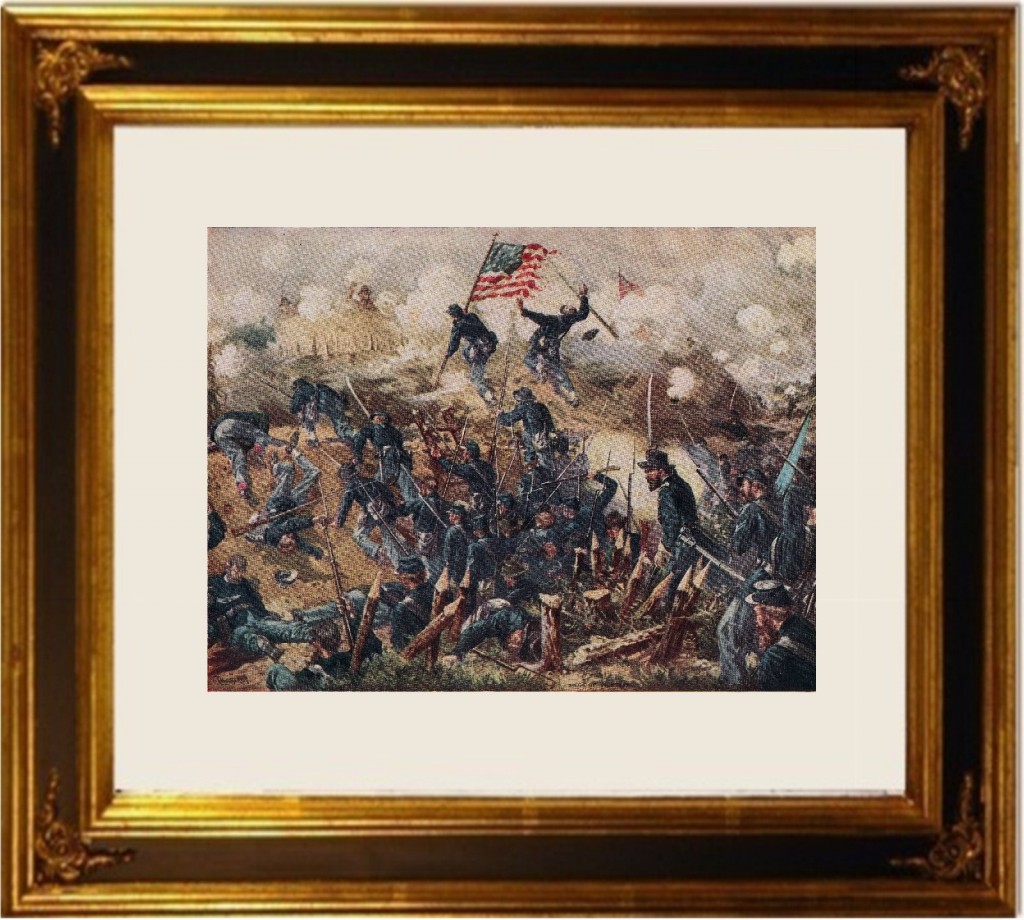 Siege of Vicksburg – May 18 to July 4, 1863
*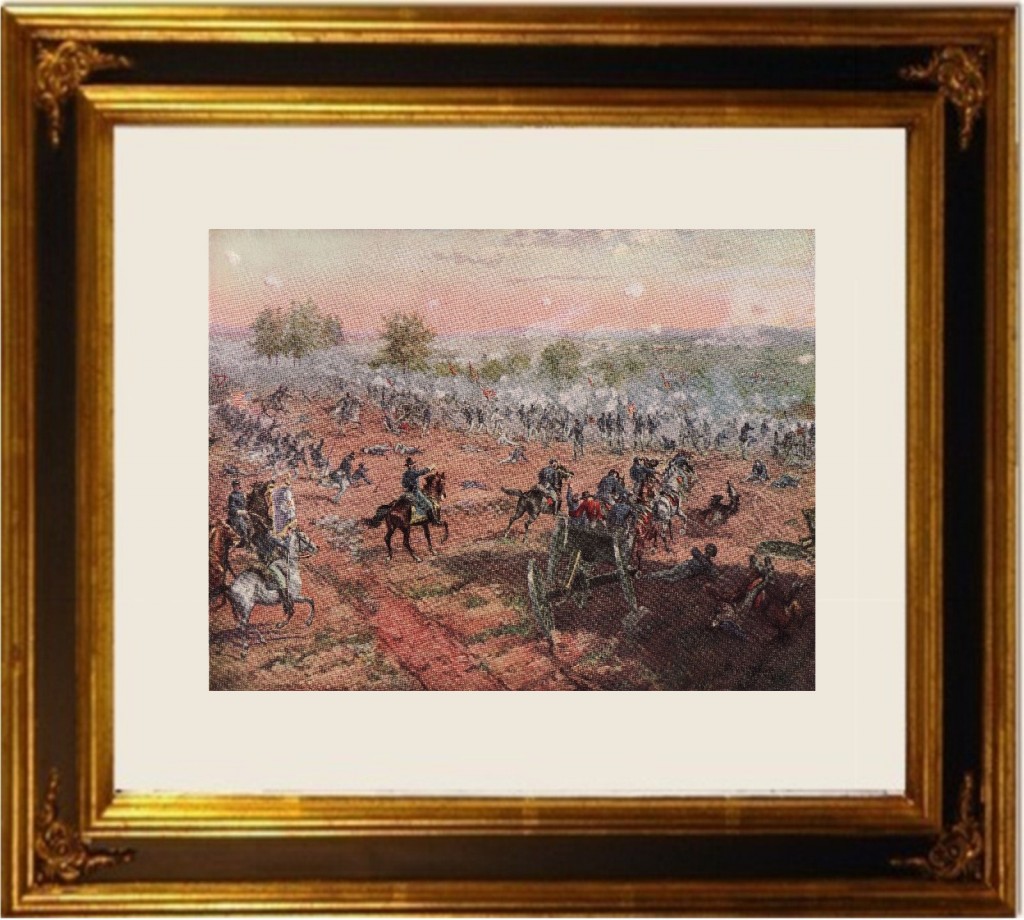 Battle of Gettysburg – July 1 to 3, 1863
*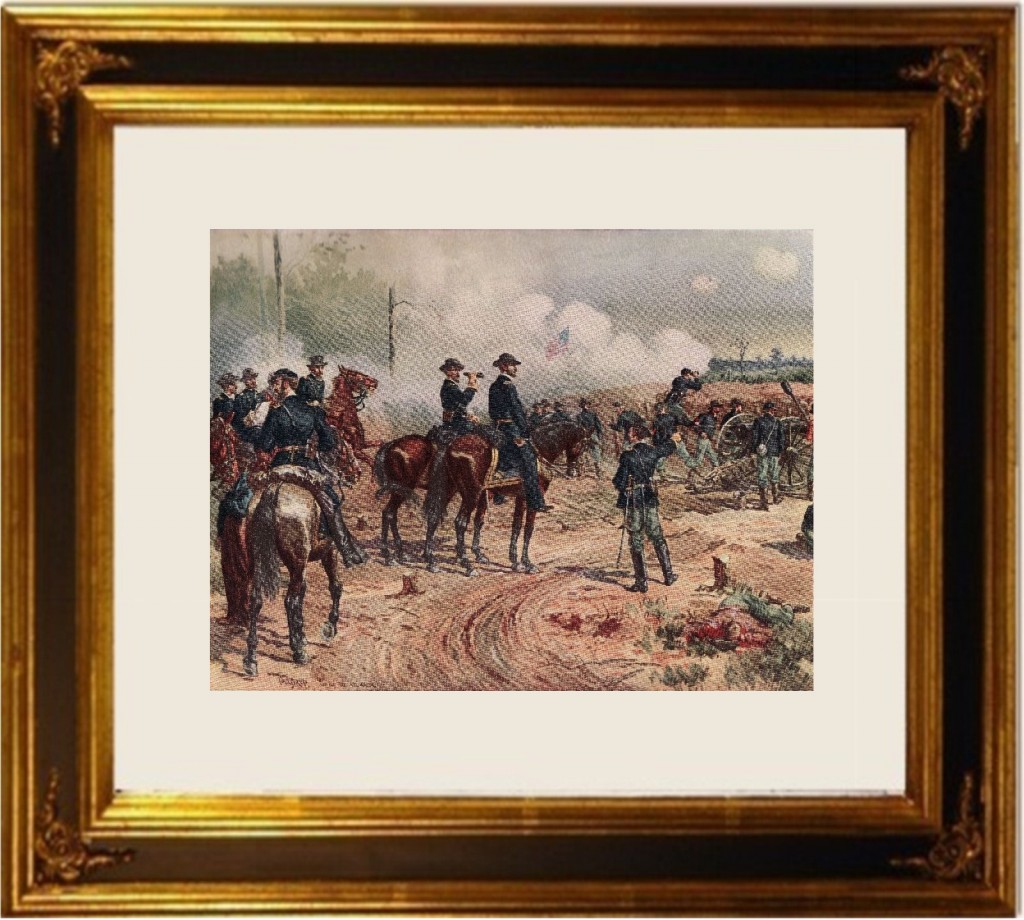 Siege of Atlanta – July 28 to September 2, 1864
*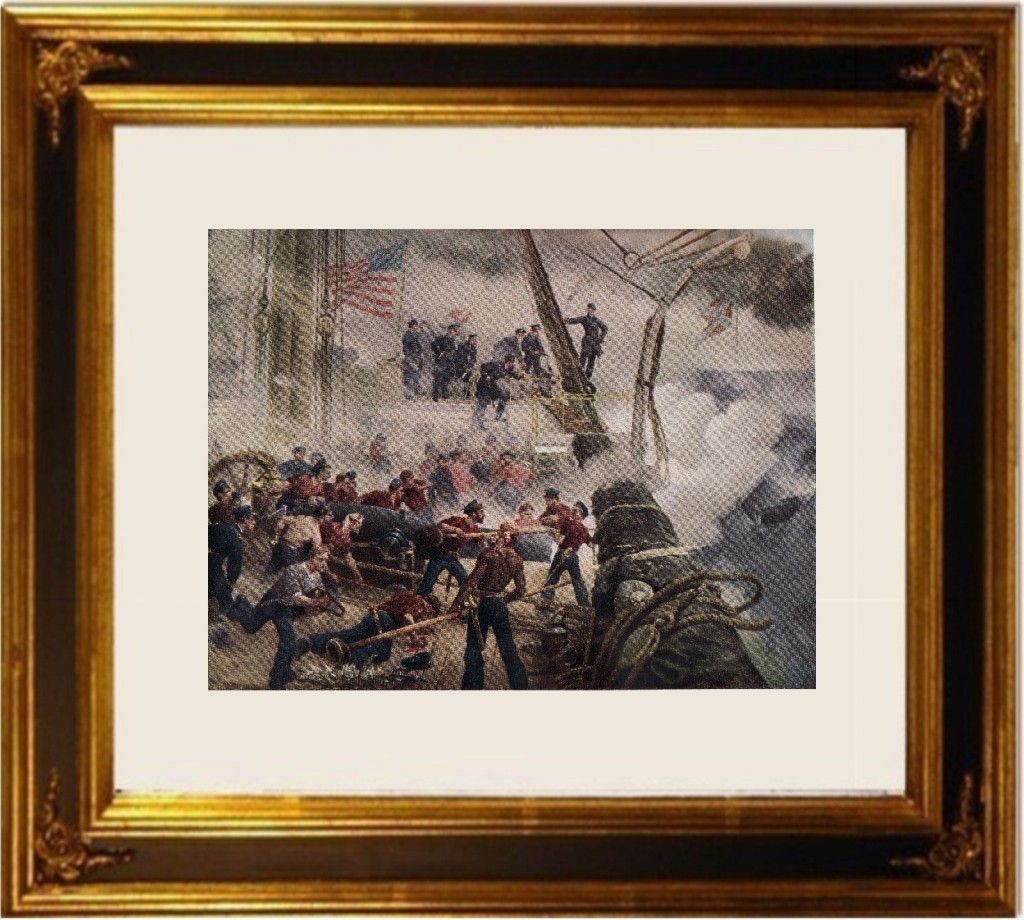 Farragut on the Hartford at Mobile Bay – August 5, 1864
*
Kearsarge Sinking the Alabama – June 19, 1864
*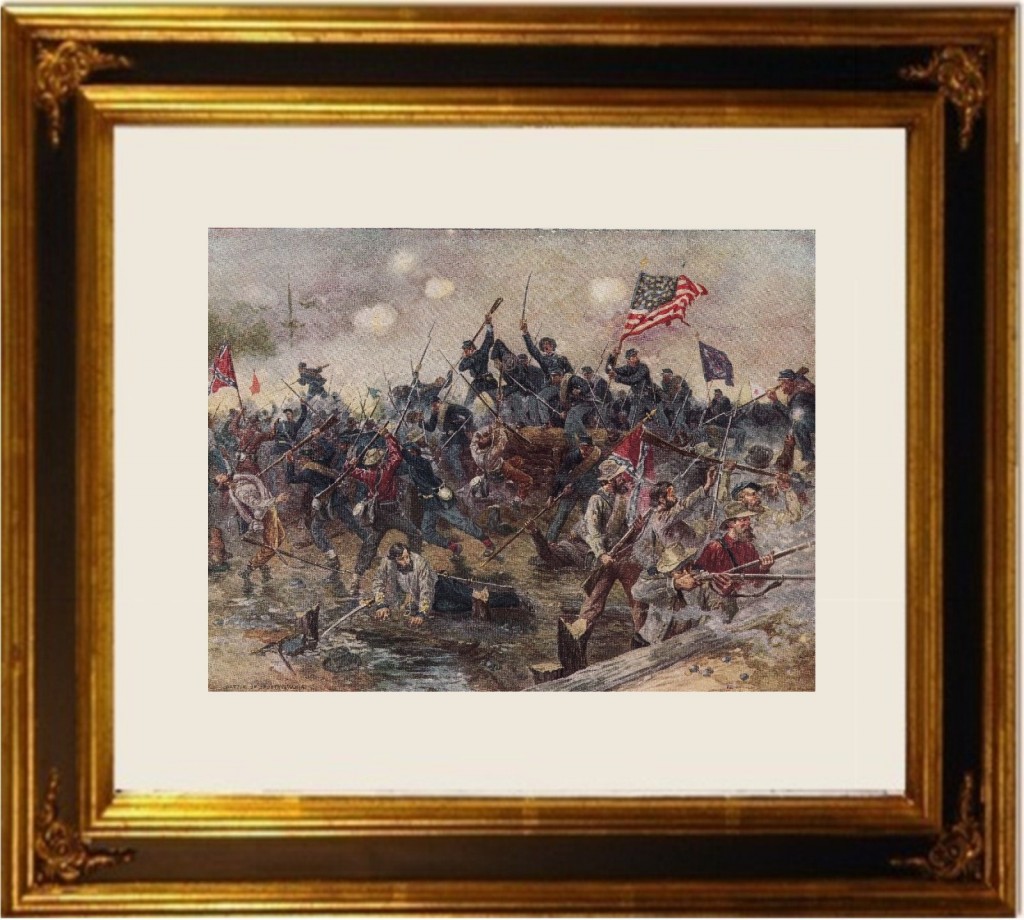 Battle of Spottsylvania – May 8 to 21, 1864
*