Posted By Norman Gasbarro on October 13, 2011
Henry Alexander Ogden (1856-1936) was a Philadelphia-born illustrator of historical subjects who, for many years was an employee of Frank Leslie's Illustrated Newspaper in New York.  He made a reputation for himself by traveling extensively throughout the American west and Europe and sending back more than 200 illustrations used in Leslie's.  After 1881, Ogden worked free-lance and obtained a contract with the United States Army to produce historical drawings representing the various official military uniforms throughout American history.  He was also a prolific book illustrator and as such, was contracted to produce eight historical pieces in water color representing significant events in the Civil War.  These Civil War paintings were published in folios that became part of the War Memorial Association's commemoration of the fiftieth anniversary of the Civil War in 1911.  All told, there were 16 sections to the volume that was produced with Ogden's paintings comprising the color illustrations for the first eight sections.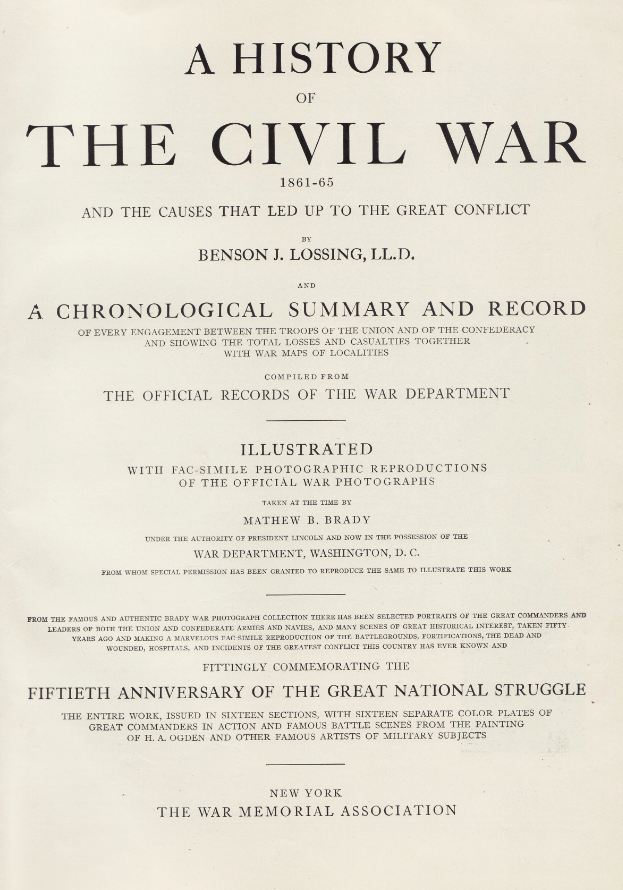 The other eight sections of the book had color plates that had previously been published years earlier as part of a series produced by the printing house of Louis Prang of Boston.
For his efforts, Ogden received credit on the title page.
In addition to the Ogden original paintings and Prang reproductions, the volume is filled with examples of wartime photography, much of it attributed to Brady and his colleagues.
The Gratz Historical Society possesses a first edition of this fiftieth anniversary commemoration entitled, A History of the Civil War, 1861-1865, and the Causes that Led Up to the Great Conflict, by Benson J. Lossing.  The Society has photographed the sixteen plates for reference and research purposes and low resolution scans of each of the Ogden paintings are presented below. Each painting has been digitally "matted" and "framed" for this web "exhibit."  Click on the images to enlarge these low resolution scans.  High resolution scans are available for viewing and research purposes at the Gratz Historical Society.
CIVIL WAR ILLUSTRATIONS BY H. A. OGDEN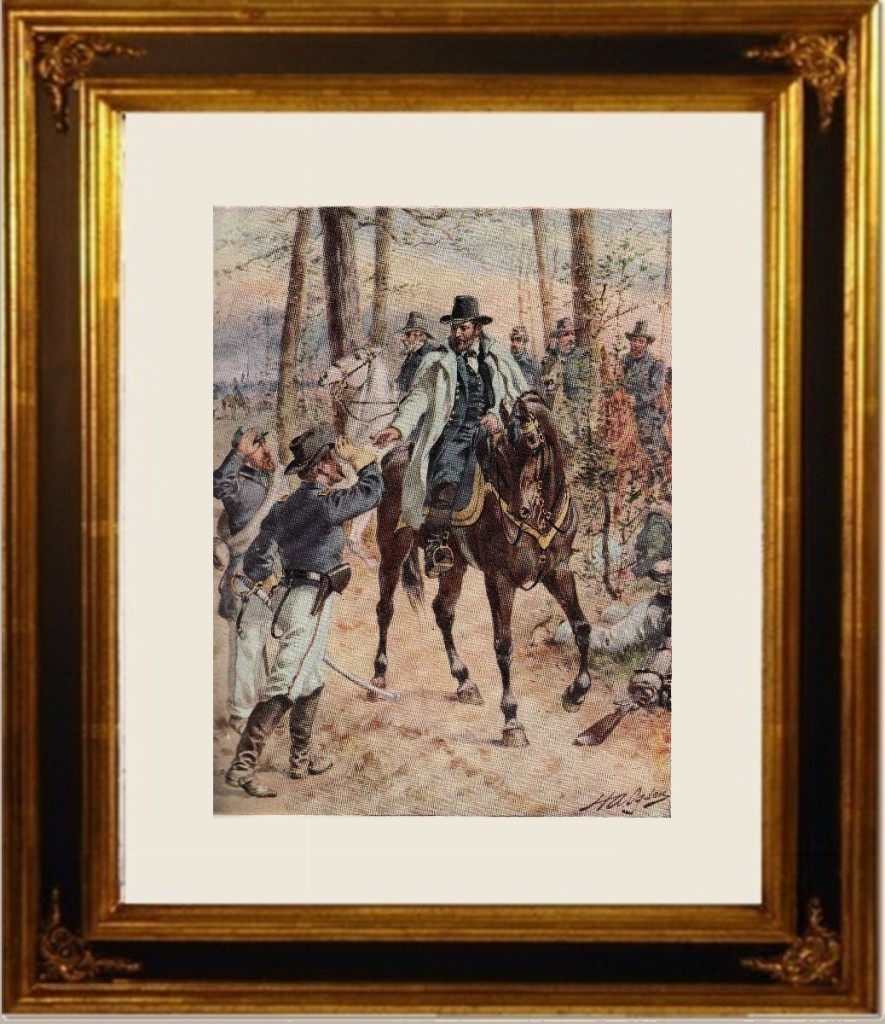 Grant in the Wilderness – May 5, 1864
*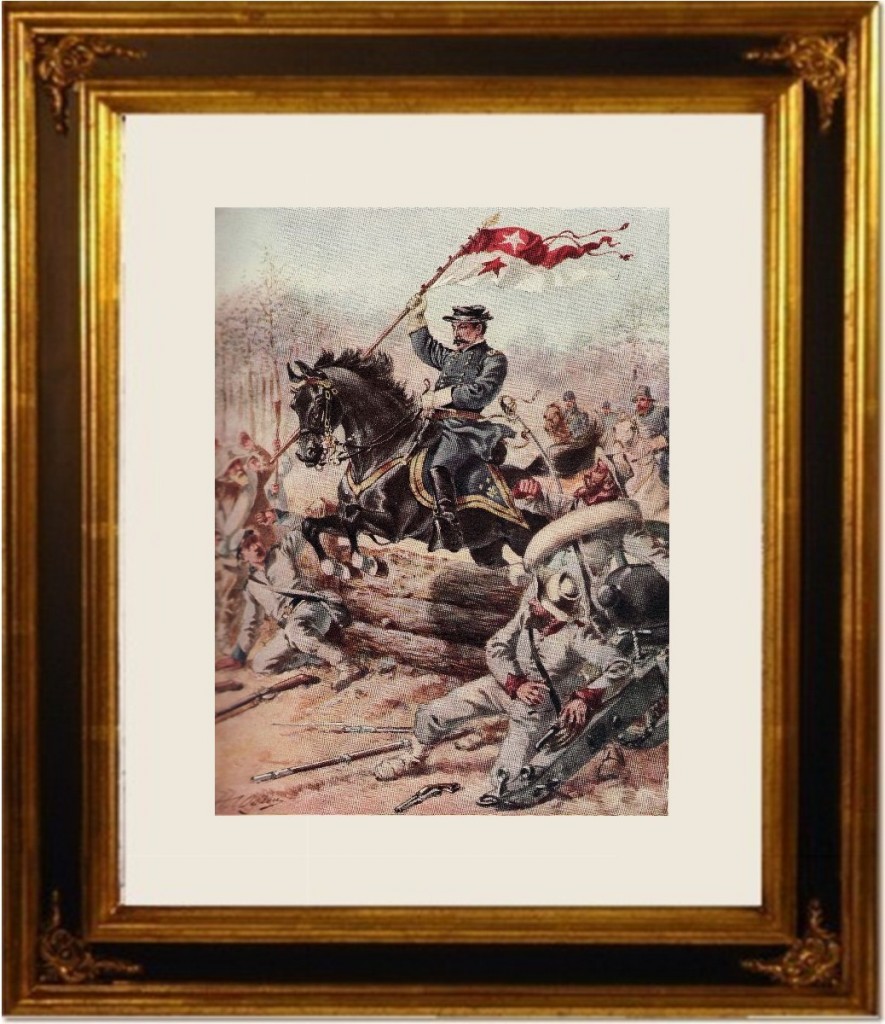 Sheridan at Five Forks – April 1, 1865
*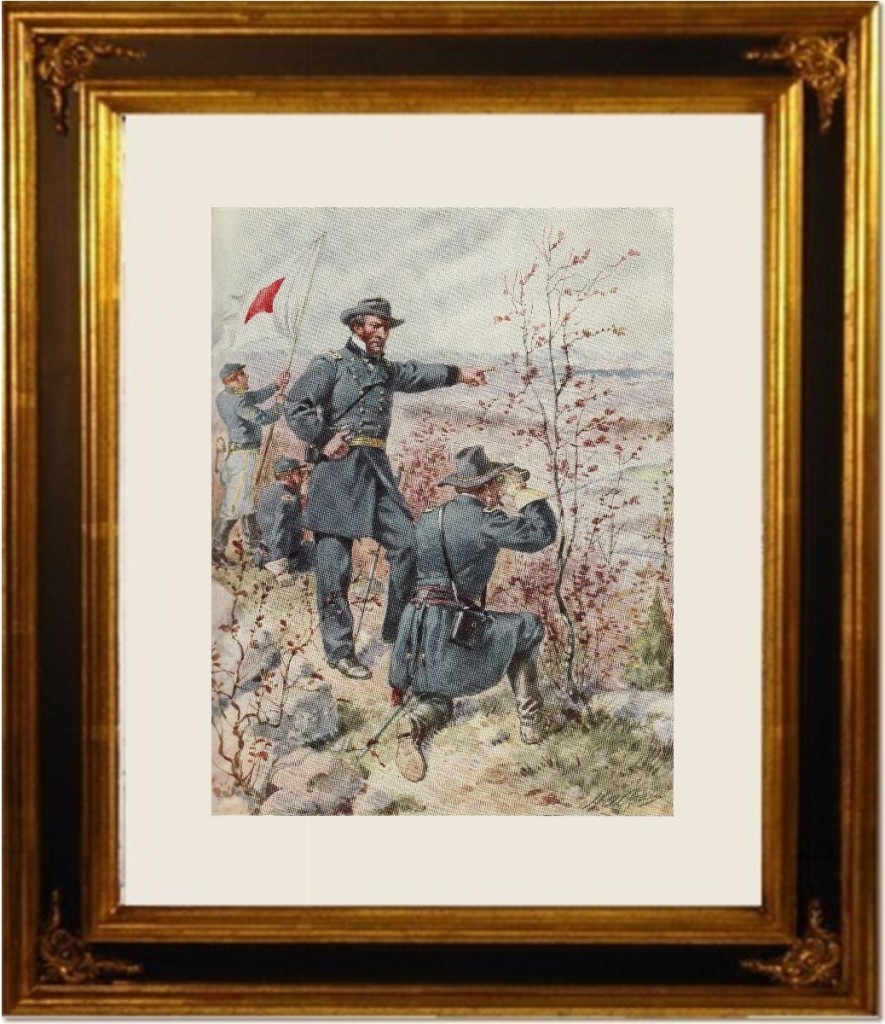 Sherman at Kenesaw Mountain – October 4, 1864
*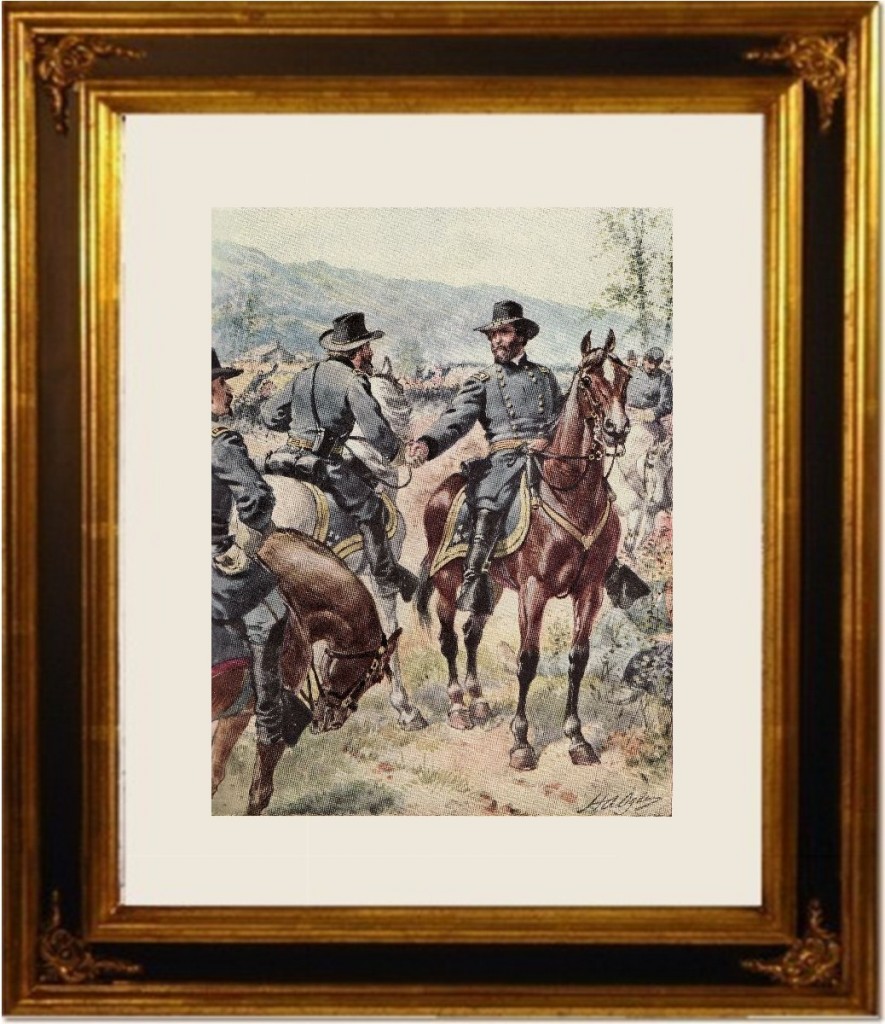 Thomas at Chickamauga – September 20, 1863
*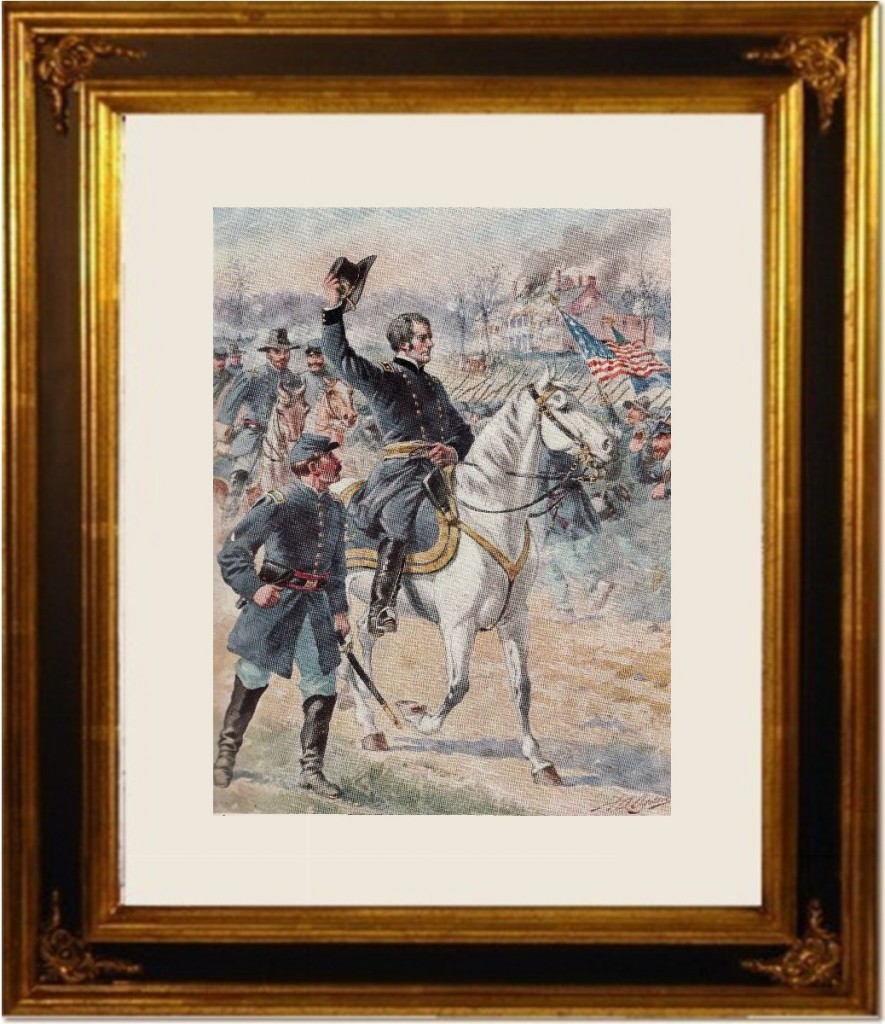 Hooker at Chancellorsville – May 3, 1863
*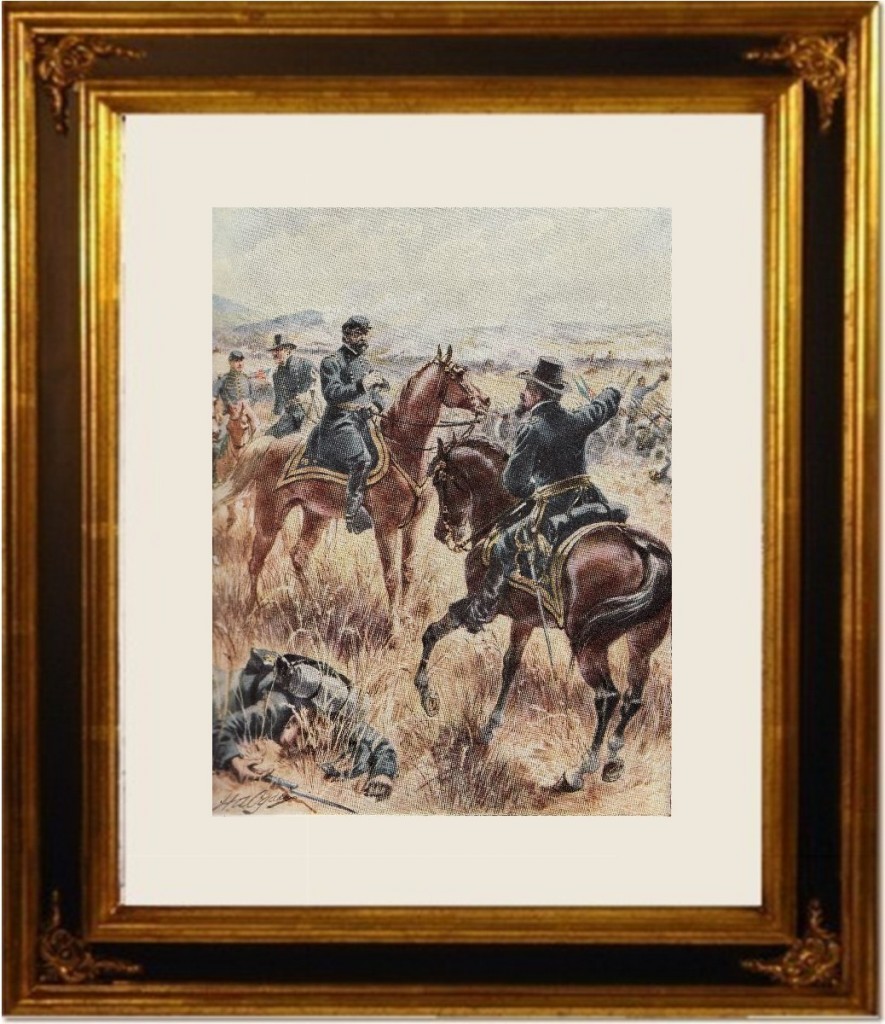 Meade at Gettysburg – July 2, 1863
*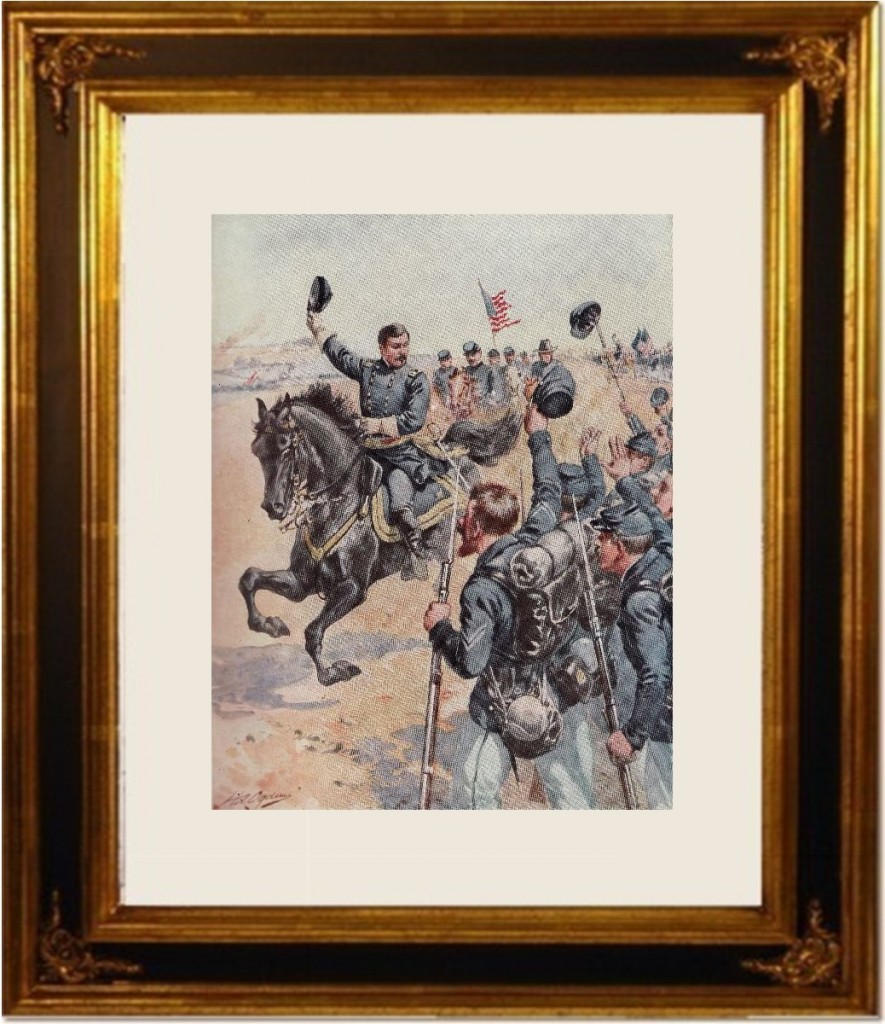 McClellan at Antietam – September 17, 1862
*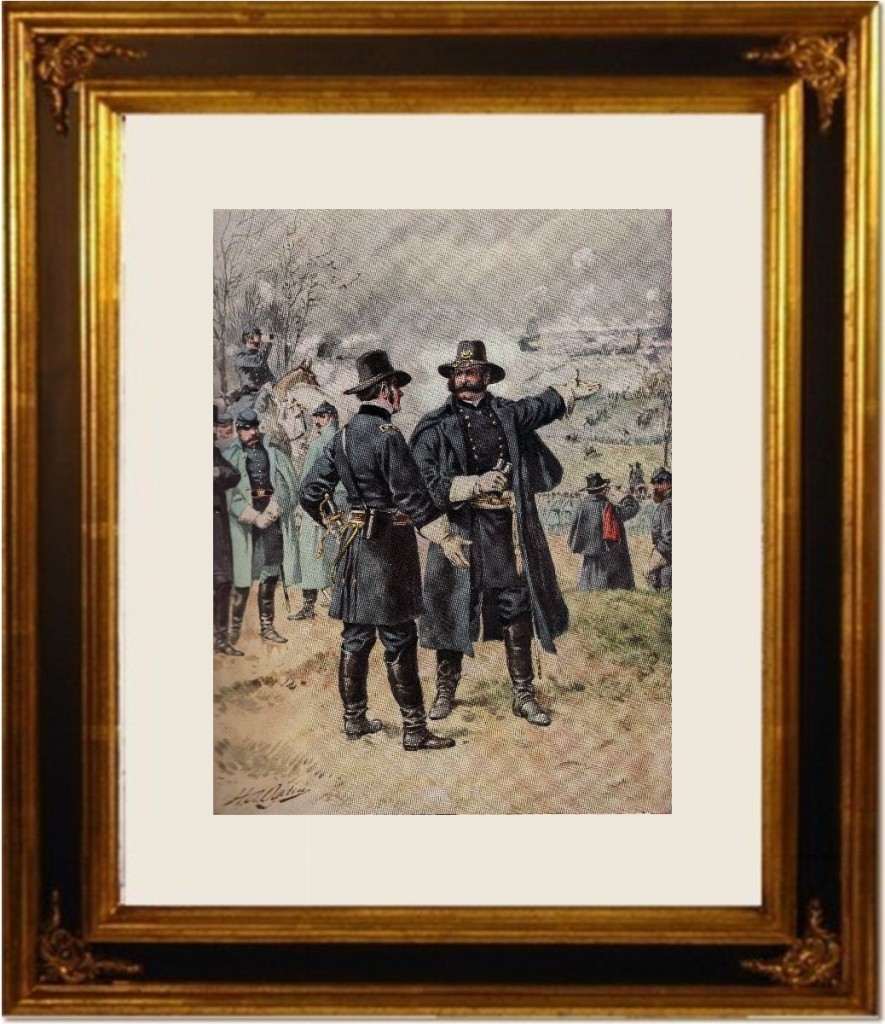 Burnside at Fredericksburg – December 13, 1862
*