Posted By Norman Gasbarro on October 28, 2011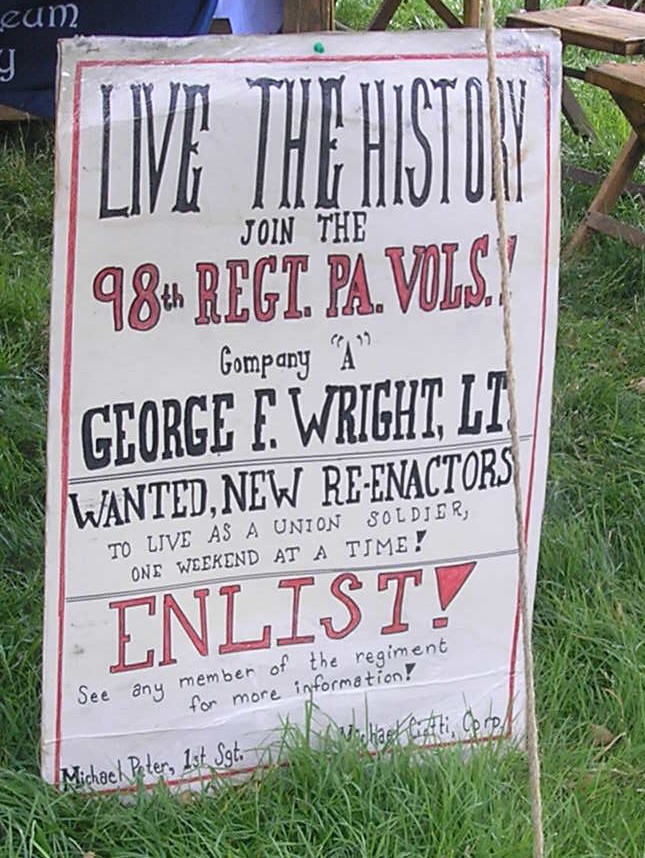 Re-enactors from the 98th Pennsylvania Infantry, Company A, were present at the festivities at Franklin Square at Philadelphia, on 4th of July weekend, 2011.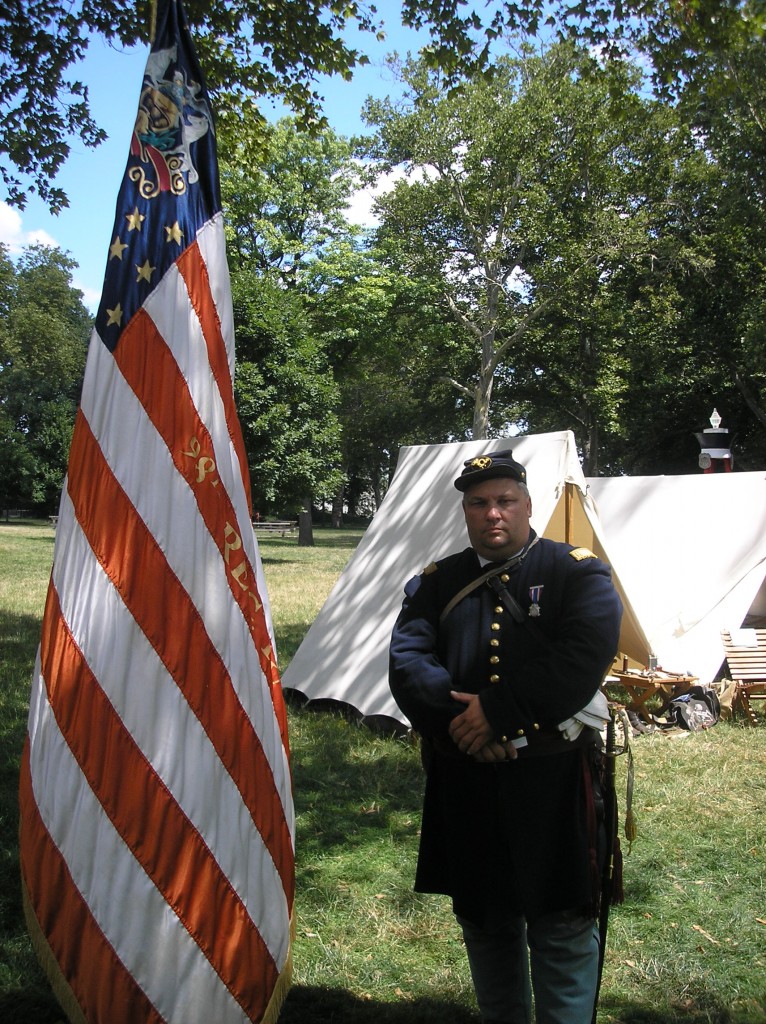 A feature of their exhibit was a typical camp "street" where soldiers lived between marches and battles.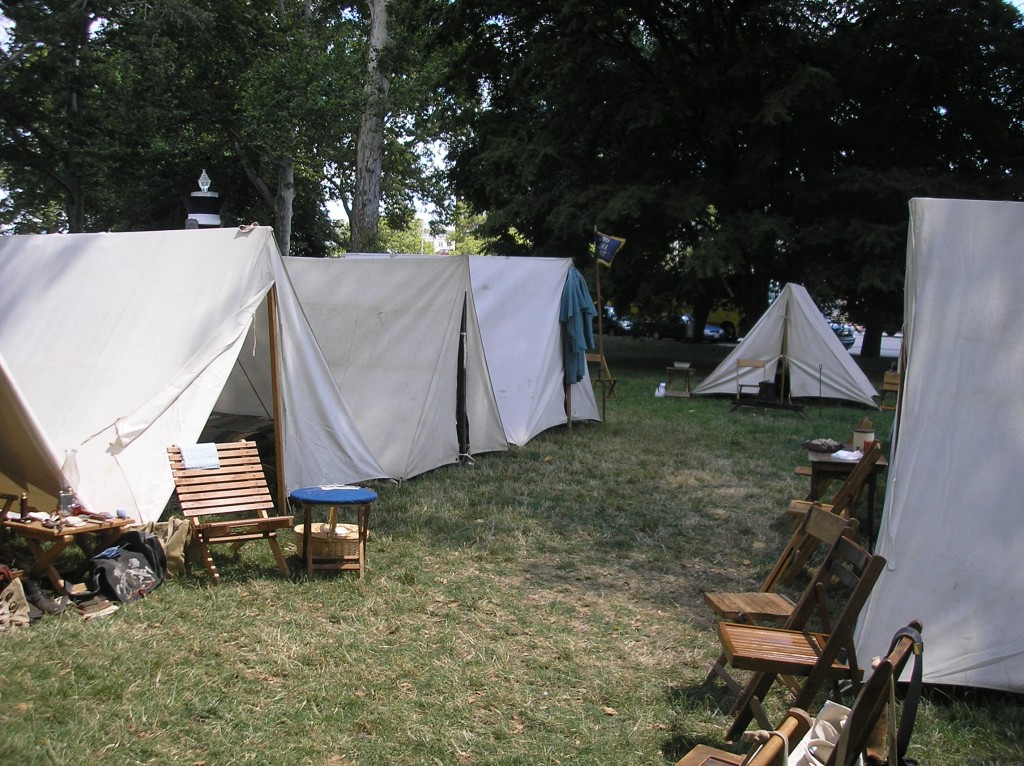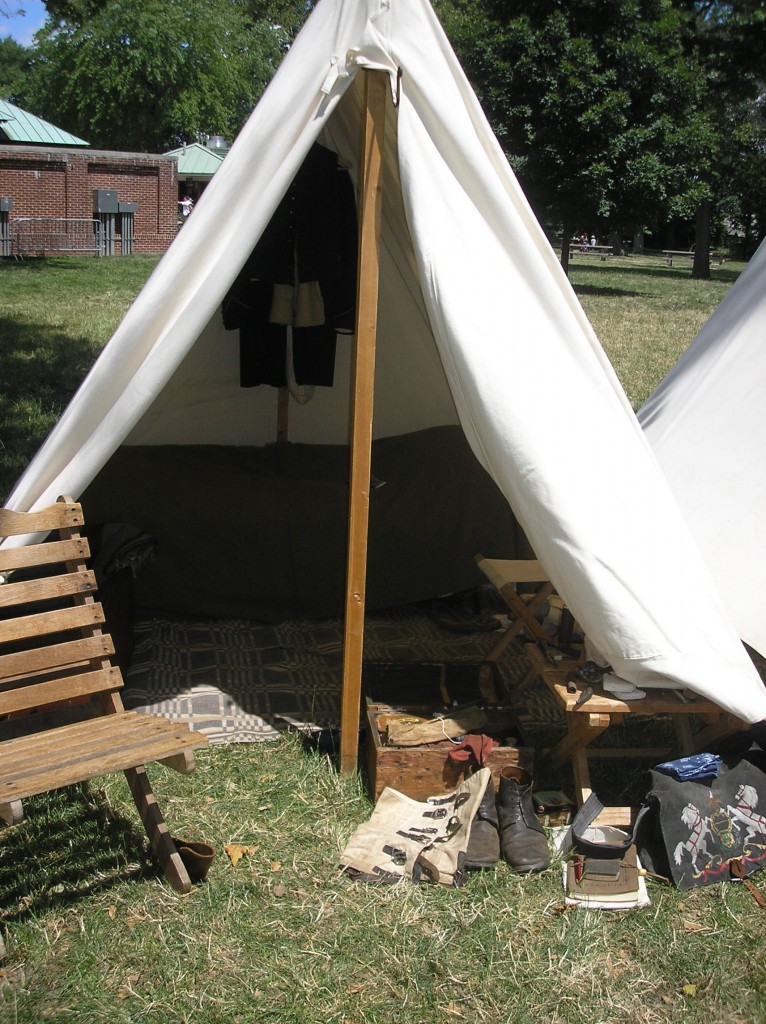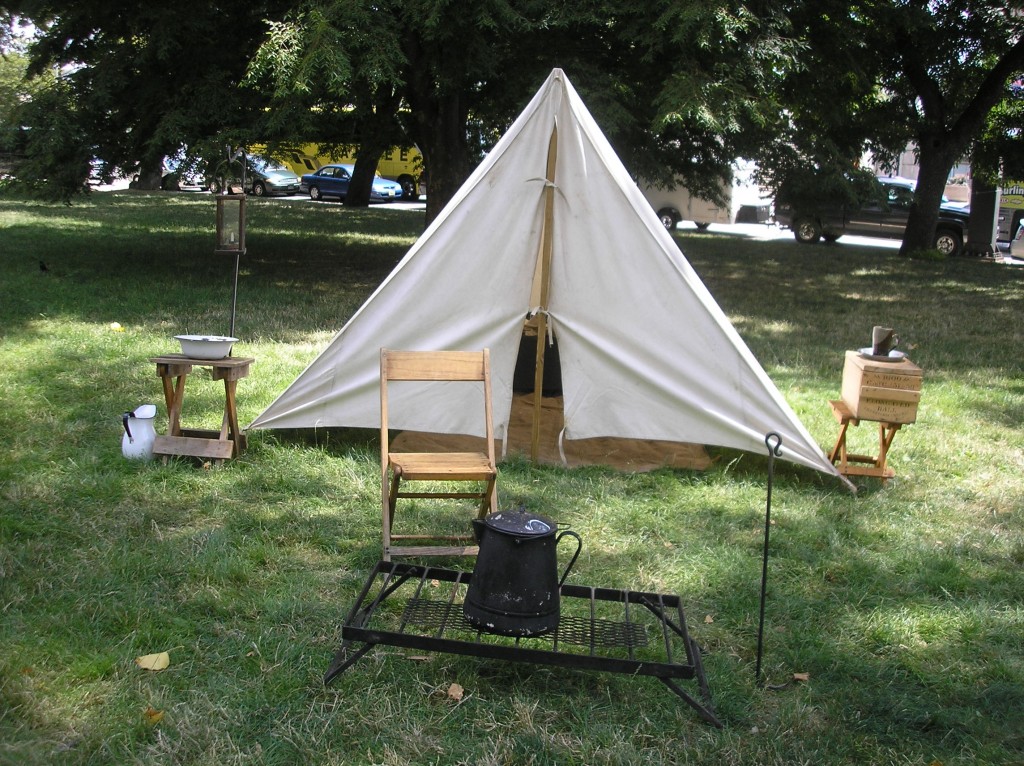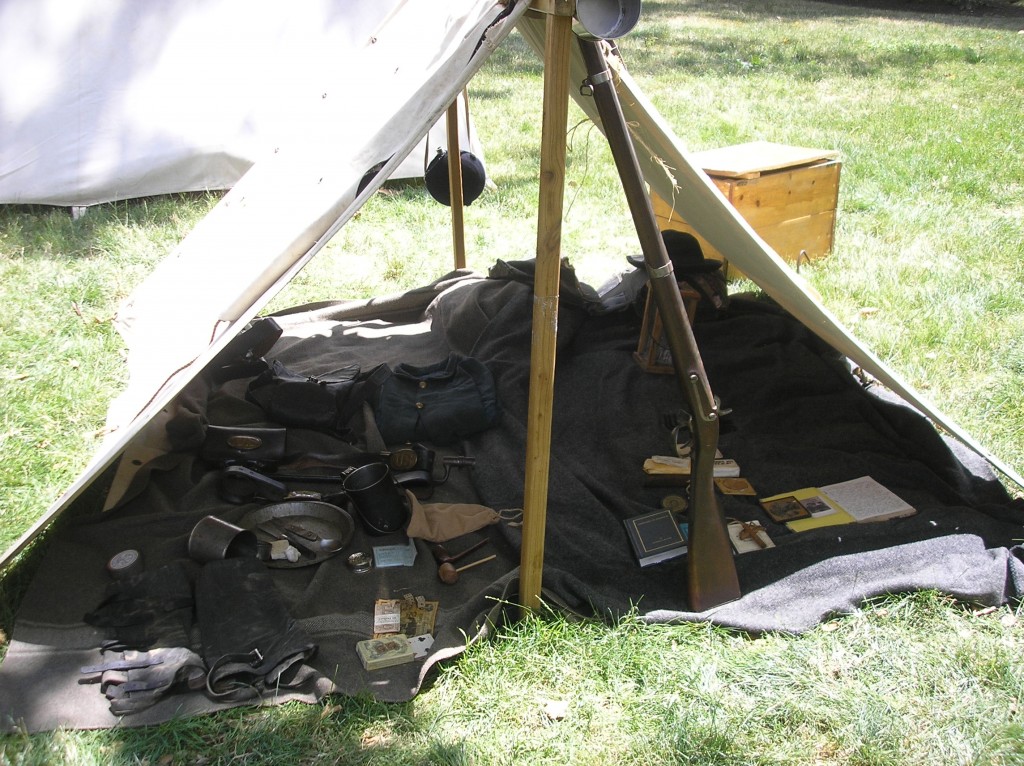 A demonstration of drilling was conducted with many visitors given the opportunity to be participants.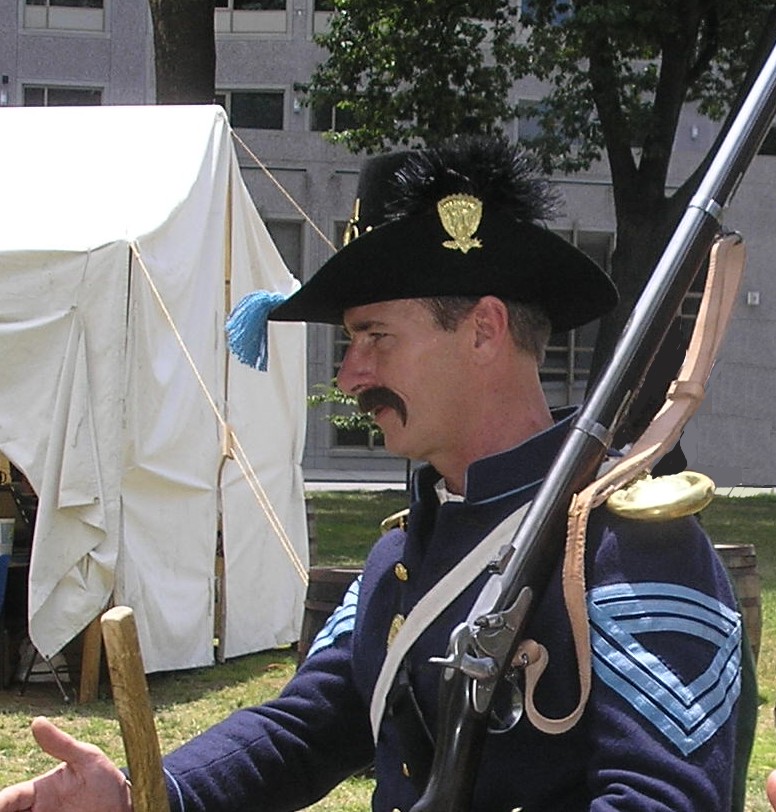 Anyone interested in joining the 98th Pennsylvania Volunteer Infantry (Company A) Re-enactors can contact the group through their web site.