Posted By Norman Gasbarro on September 5, 2011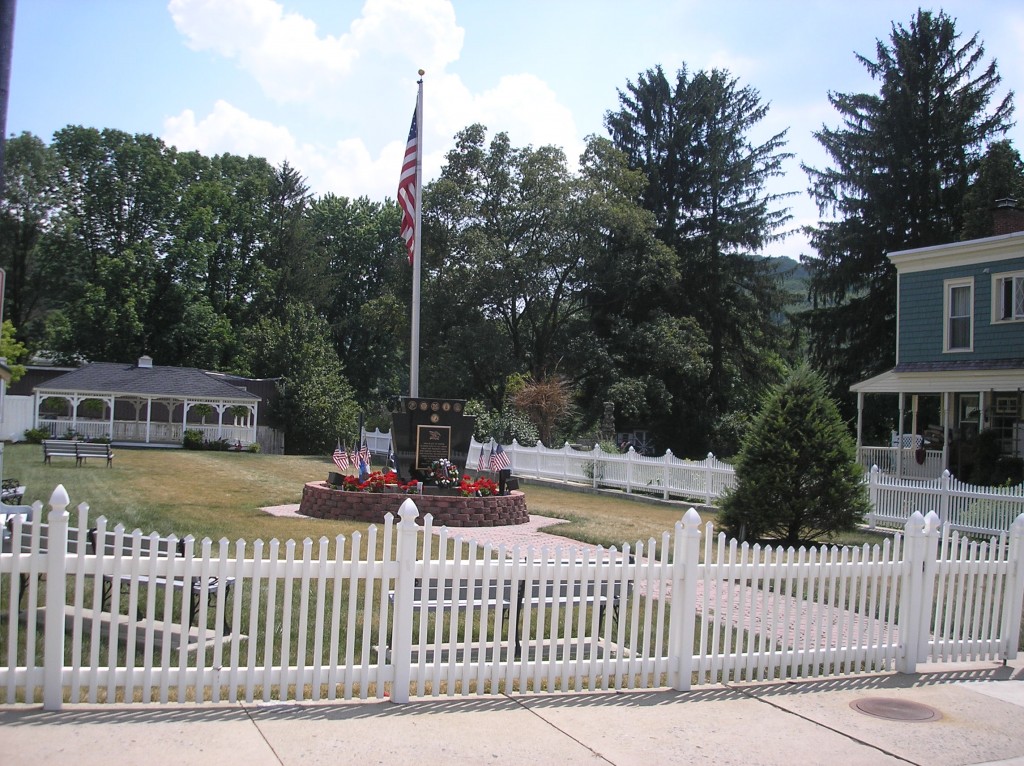 The Robert C. "Pete" Wiscount Veteran's Memorial Park is located on the south side of the main street (Route 209) of Tremont, Schuylkill County, Pennsylvania.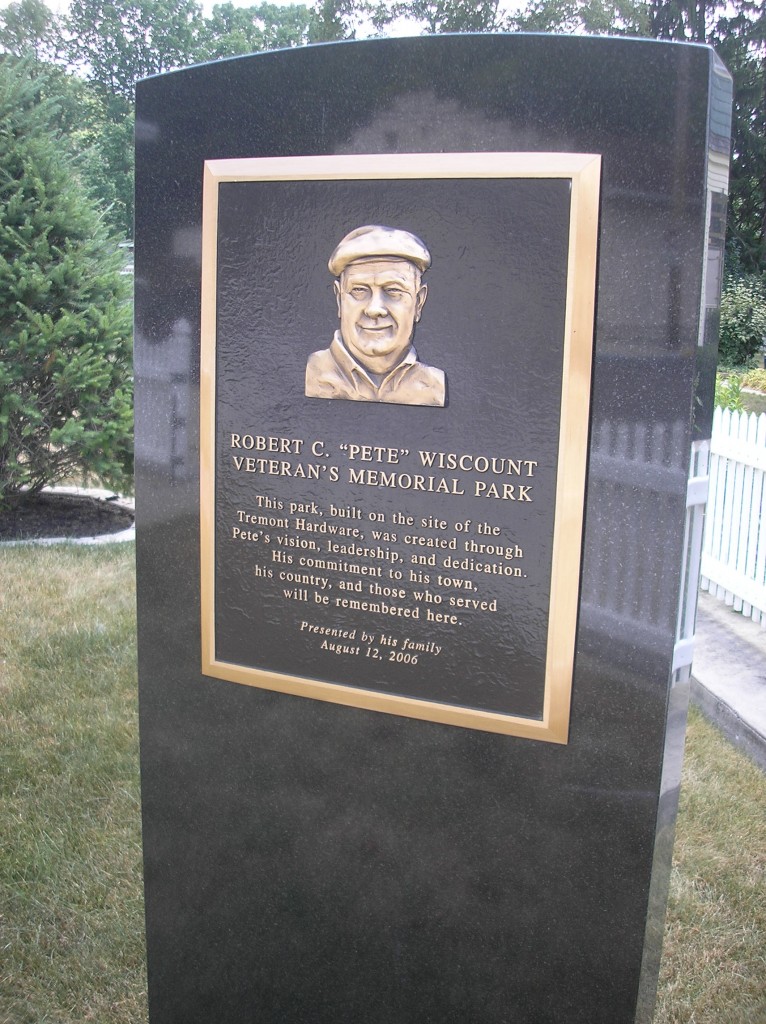 The dedicatory plaque reads:
Robert C. "Pete" Wiscount Veteran's Memorial Park

This park, built on the site of the Tremont Hardware, was erected through Pete's vision, leadership, and dedication.  His commitment to his town, his country, and those who served, will be remembered here.  Presented by his family, 12 August 2006.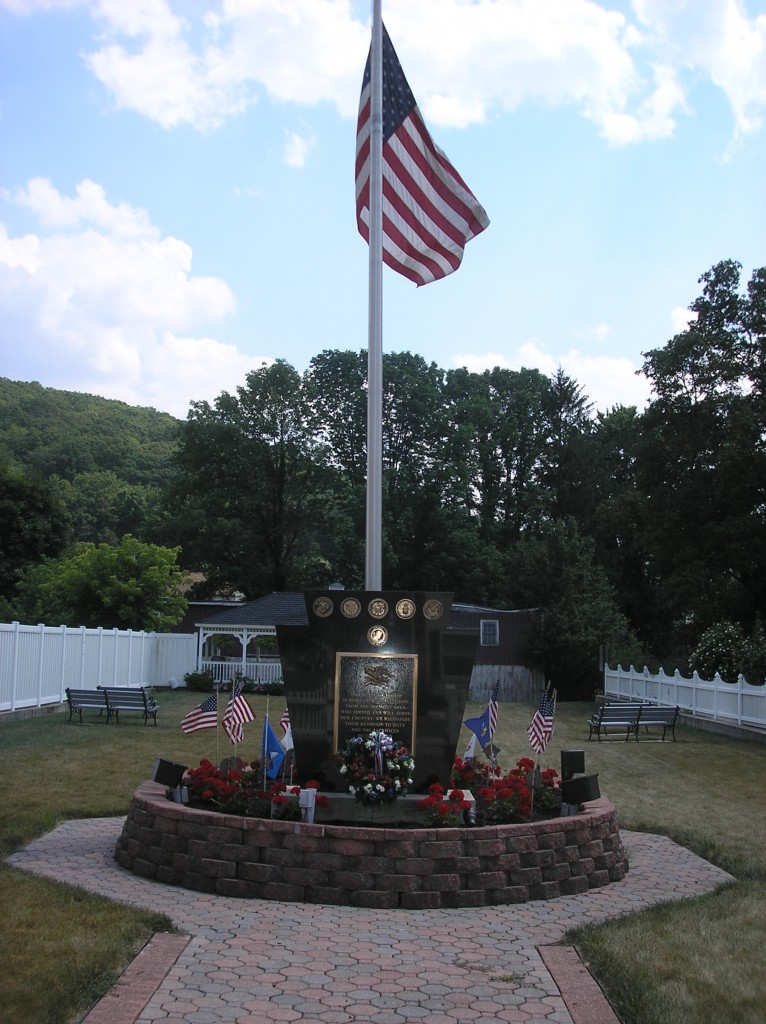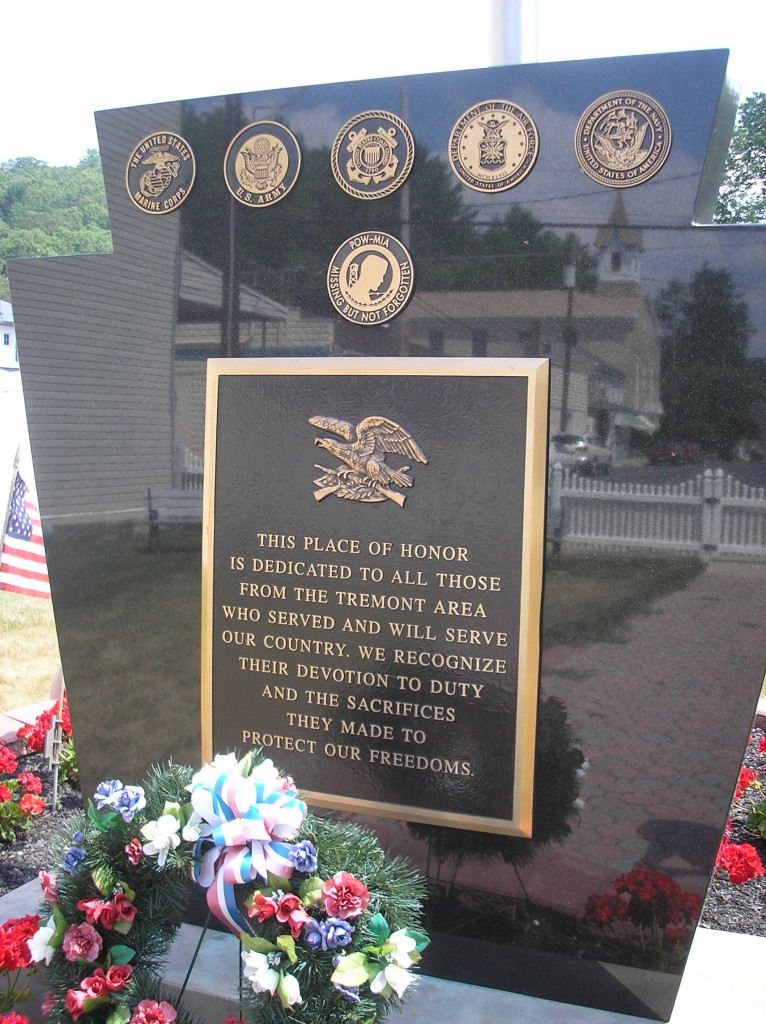 The inscription on the veteran's monument reads:
This place of honor is dedicated to all those from the Tremont area who served and will serve our country.  We recognize their devotion to duty and the sacrifices they made to protect our freedoms.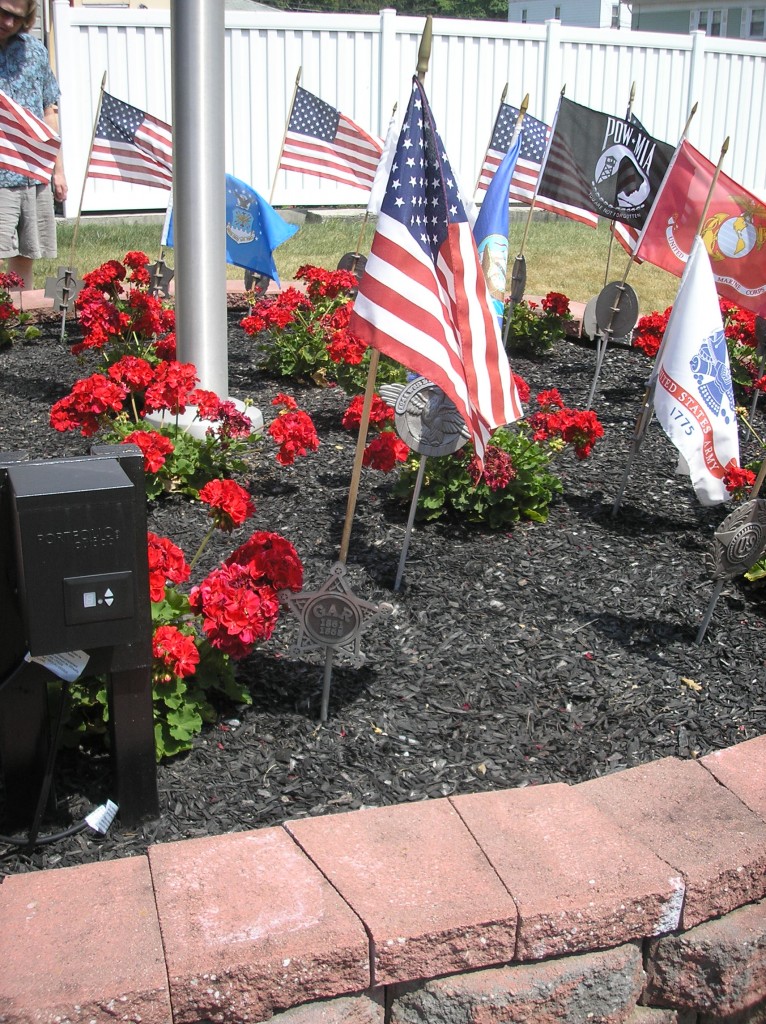 The planter bed around the main monument contains flag holders and flags which represent all the branches of the armed forces and all the wars in which Tremont residents fought. There are two G.A.R. Star-Flag Holders representing the Civil War veterans.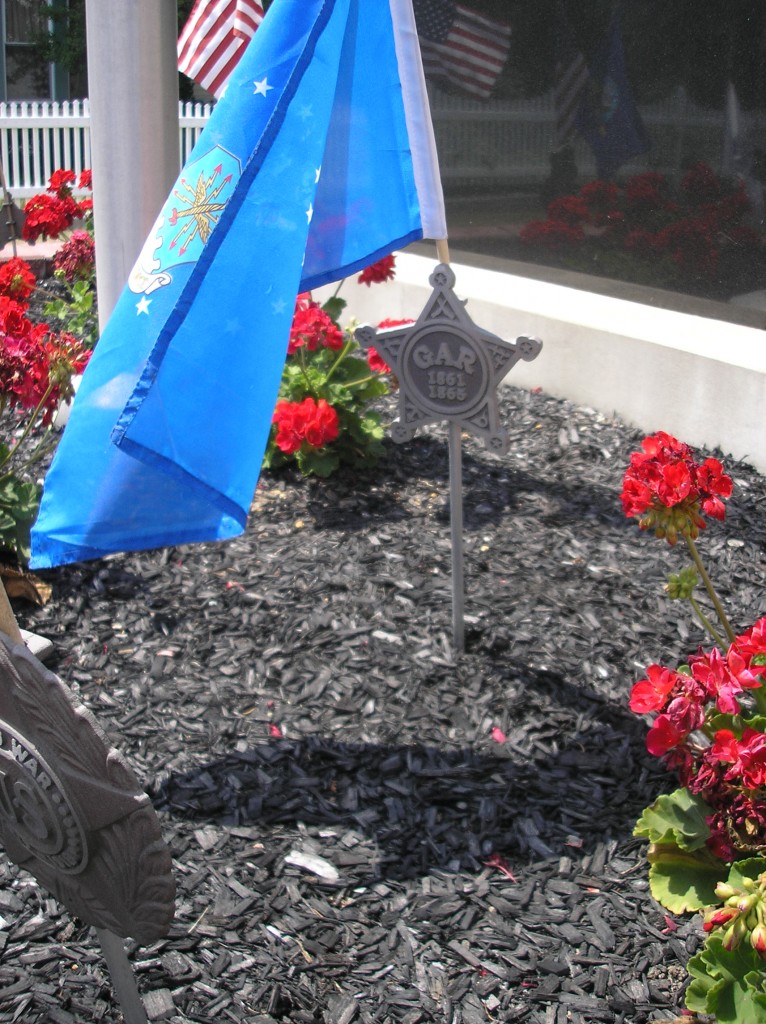 A walk leading to the centerpiece monument is edged with memorial bricks contributed by family and friends of individual veterans.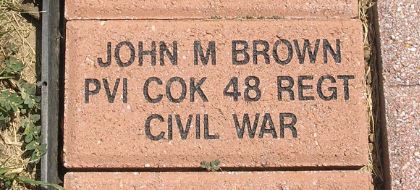 One brick is for Civil War veteran John M. Brown.
John M. Brown was born 29 December 1836 in Schuylkill County, Pennsylvania, the son of John Brown and Sarah [Maurer] Brown.  In July 1861, he enlisted as a Private in the 48th Pennsylvania Infantry, Company K, also known as the Wilder Guards.  With his term of service over on 31 December 1863, he re-enlisted on 1 January 1864 as a Corporal.  On 16 June 1865 he was promoted to Sergeant and on 17 July 1865 he was mustered out with his company.  At the time of his enlistment in 1861 he gave his occupation as pump maker.  During the war, John married Rebecca Zerbe of Schuylkill County and together they had six known children:  John H. Brown, born 1862; Sarah M. Brown, born 1864; Charles Brown, born 1866; Mary S. Brown, born 1868; Isabella Brown, born 1870; and Jeremiah Brown, born 1872.  After the war, John M. Brown became a farmer in Schuylkill County.  He died on 19 April 1914 and is buried in Hetzel's Church Cemetery in Pine Grove, Pennsylvania.