Posted By Norman Gasbarro on September 22, 2011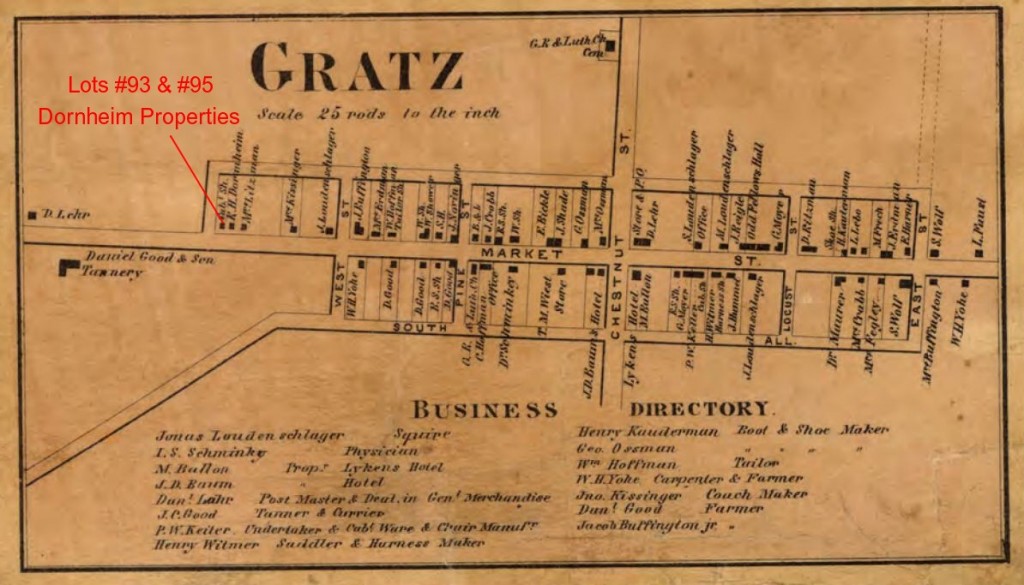 The house on Lots #93 and #95 at the most western end of Gratz was one of the newest houses in Gratz at the time of the Civil War.
One of the first owners of the property was William Weidel, a potter.  He and his brother George Weidel (1784-1856) , also a potter, were early occupants of these lots, but now much is known about their activities here. George's son, Jacob Weidel (1831-1901) was a Civil War veteran, serving in the 151st Pennsylvania Infantry, Company D, as a Private, but there is no direct association of Jacob with these properties.  The Weidel family was also connected to the family of Capt. Benjamin Evitts who served in the 177th Pennsylvania Infantry, Company I, and about whom much has already been written on this blog.  The Weidel name carried forward in several generations as a middle name of Evitts' descendants.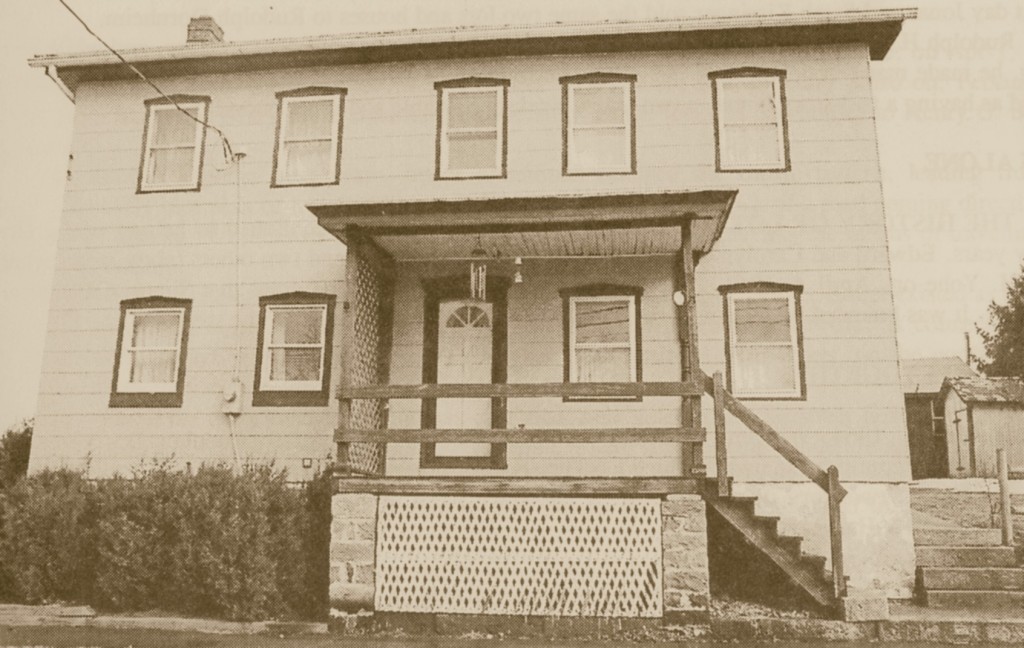 The earliest picture of the "new" house on these lots is from the second half of the twentieth century and is shown above.   The porch was probably added after the Civil War.
In tracing the ownership of Lots #93 and #95, sometimes there was combined ownership, but sometimes the lots sere separately owned.  On at least one occasion, Lot #91 was combined with #93 and #95, but that did not occur until the early twentieth century when the three lots were combined by owner John C. Coleman of Gratz.
Edward and Carolyn Gratz of Philadelphia owned Lot #95 alone in 1863 when they sold it to William H. Yohe.  Yohe sold Lot #95 to Rudolph Dornheim in 1864.  This combined with Lot #91 and #93, which Dornheim had purchased in 1857, gave him ownership of the three westernmost lots in Gratz during the Civil War.  Dornheim was a cabinetmaker doing his business primarily from Lot #91 and probably became a landlord by renting the new house that was on Lots #93 and #95, which the 1862 map of Gratz seems to show only as one lot.  Dornheim's Civil War service (Gratztown Militia) is discussed in relation to Lot #91.
It is not know who rented this house during the Civil War or afterward.  After Dornheim's sale of the three lots in 1898 to Milton A. Hartman, the properties changed hands several more times into the twentieth century – including to the Coleman family (as indicated above), the Miller family, the Schoffstall family, and the Shade family. Without more information about the families who lived here, particularly the tenants, it is not possible at this time to make any more connections with any Civil War veterans.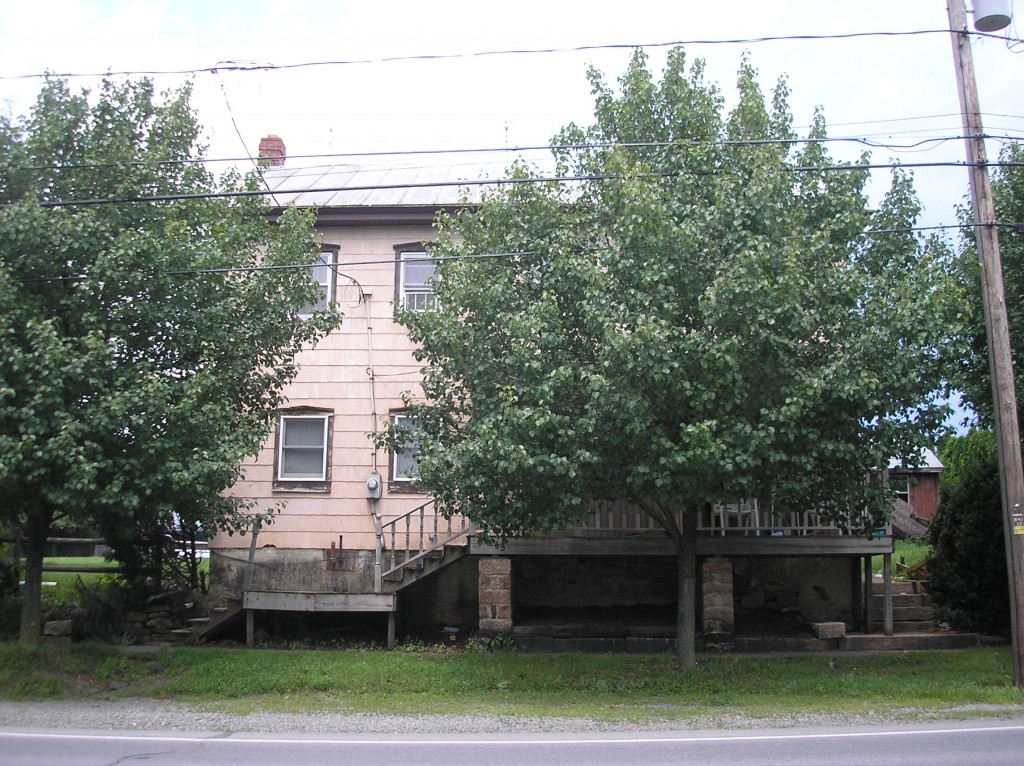 This is part 16 of an ongoing series on Gratz during the Civil War.  Some of the information for this post was taken from the book A Comprehensive History of the Town of Gratz Pennsylvania.