Posted By Norman Gasbarro on September 20, 2011
The original owner of this lot was probably Samuel Dubendorf and the house that is here was probably built before 1828.  Dubendorf sold the property to Henry Schreiner in 1830.  In 1838, Henry Schreiner sold this property to Abraham Hess.  Hess was a shoemaker and probably built the shop building that still stands today adjacent to the house.  He raised his family here and one of his sons, Jacob Hess, who was born here in 1840, later served in the Civil War.  A daughter of Abraham Hess, Emma Hess, married into the Gratz family.
Jacob Hess (1840-1917) served in the 210th Pennsylvania Infantry, Company H,  as a Private from 20 September 1864 through 30 May 1865.  Jacob Hess had a child with Ella Amanda Roadenbach and then married Amanda Klinger.  Amanda was the great granddaughter of Johann Peter Klinger and Catharina Steinbruch; Amanda was also the 3rd great granddaughter of Johann Peter Hoffman (1709-1797).
Abraham Hess owned the property until 1856 when he sold it to Henry Kauderman who leased it to several tenants over the next few years.
In 1858, a tenant, Henry A. Fegley (1832-1865?), was living here.  Henry was a teacher who was probably teaching for a time in the Gratz school.  During the Civil War, Henry Fegley  served in both the Gratztown Militia, 36th Pennsylvania Infantry, Emergency Force of 1863,Company C, as a Private, and the 77th Pennsylvania Infantry, Company A, as a Private.  Records indicate he may have been the Henry Feagley who died of typhoid fever aboard a steamer off Hilton Head, South Carolina in 1865, on his way home from the war.  He was married to Mary Hoover at the time and had several small children.  Mary Hoover's ancestry has not yet been determined.
Henry Kauderman (1829-1887) was a member of the Gratztown Home Guards and the 36th Pennsylvania Infantry, Company C, Emergency Force of 1863.  He served from 4 July 1863 through  11 August 1863.  Henry married Phoebe Ann "Filibinah" Hoffman.  She later died of a heart attack during the Gratz Fire of 1886.  Phoebe [Hoffman] Kauderman was the great granddaughter of Lykens Valley pioneer, Johann Peter Hoffman (1709-1797).  Henry and Phoebe are buried in Gratz Union Cemetery.  Interestingly, Phoebe was the second cousin twice removed of Amanda [Klinger] Hess, also associated with this property (see above), both being direct descendants of Johann Peter Hoffman.
In 1864, Henry Kauderman moved his boot and shoe making business here and occupied the house.  He remained there through the remainder of the Civil War up to 1870 when he sold it to David H. Maurer.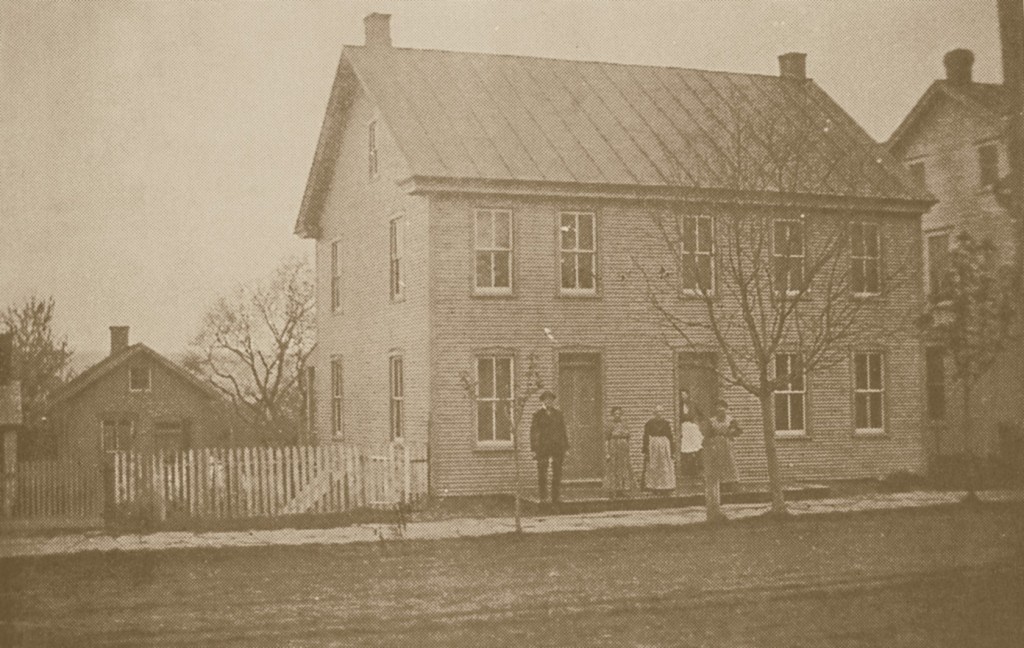 The above photograph shows the house and shop as it appeared about the year 1900.
One later owner, Joseph Romberger, continued to use the small building as a shoemaker shop.  Other families associated with this property were the Kissinger's, the O'Neill's, Lehr's and the Martz's.  To date, other than those previously mentioned, no other Civil War connections with this property have been found.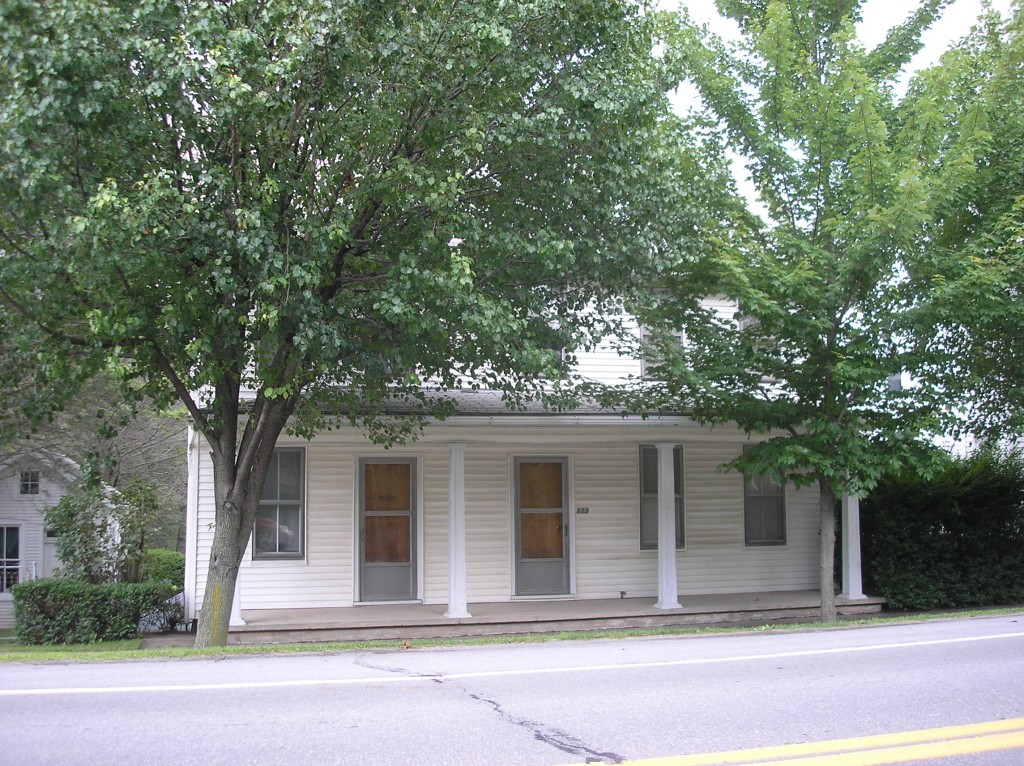 This is part 14 of an ongoing series on Gratz during the Civil War.  Some of the information for this post was taken fromthe book A Comprehensive History of the Town of Gratz Pennsylvania.