Posted By Norman Gasbarro on September 23, 2011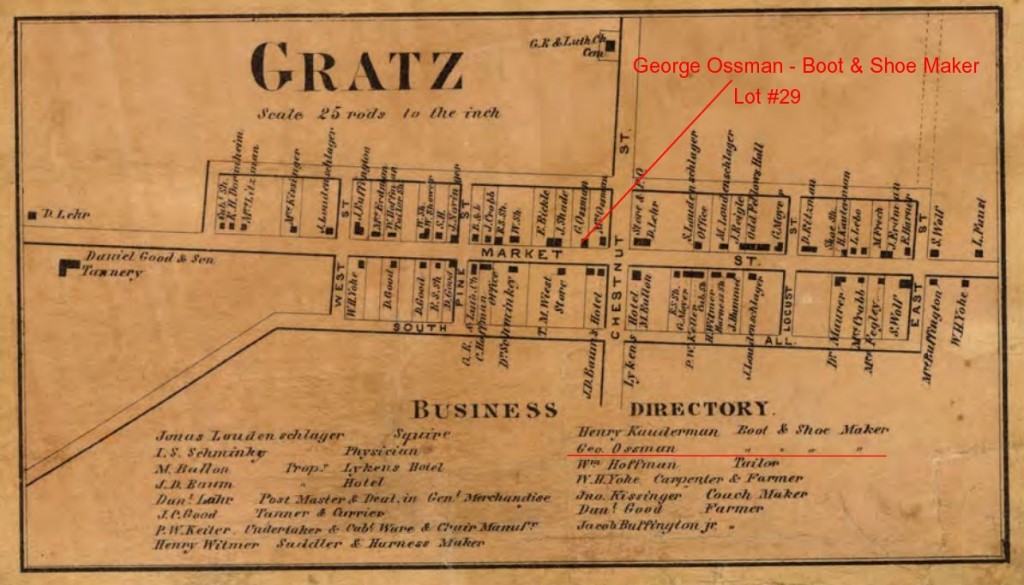 Lot #29 was held by the heirs of Simon Gratz for many years, but in 1853, they sold it to George Ossman, who at the time lived in Lykens Township, Dauphin County, Pennsylvania.  The first part of the house was constructed prior to Ossman purchasing the land.  By 1855, a two story house was listed in the tax records, with no out buildings.  Ossman was a boot and shoe maker and immediately established his business at the site.  He owned the property through the Civil War years and with his wife, Catherine Smeltz, raised his young children there.  In 1876, George Ossman sold to George Washington Sebold (1836-1903).  Ossman appears to be a widower in the 1880 census and living with his son Franklin Ossman, a coal miner, perhaps indicating that his wife's death was the reason he decided to sell.
Military records indicate that George Ossman was drafted into the 177th Pennsylvania Infantry, Company I, as a Private and served from 2 November 1862 through 19 November 1862, when he supposedly transferred to Roberts Artillery as a substitute.  His name has not yet been found in the records of Roberts Artillery, but within a short time after his supposed transfer, Roberts Artillery merged with the 3rd Pennsylvania Heavy Artillery.   Military records also indicate a muster out date of 5 August 1863, but that's the date that the 177th Pennsylvania Infantry completed its service.  In any event, George Ossman is credited with being a Civil War veteran although no record of a pension application has been located.  Since neither he nor his wife appear to have lived to 1890, they would not appear in the 1890 veteran/widow census.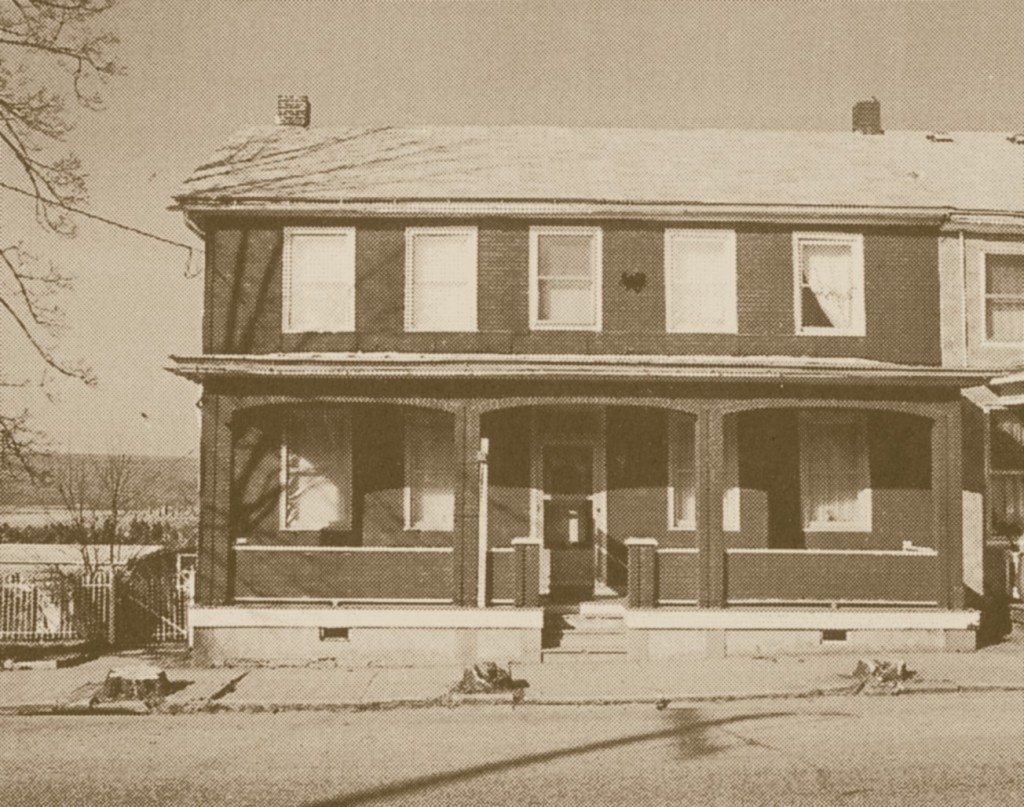 The earliest picture of the house which was obtainable is from the mid-twentieth century and is shown above.
The purchaser of the property in 1876, George Washington Seebold, was previously discussed in conjunction with Lot #38 across the street.   Sebold had married Charlotte Moyer, the widow of Joseph Harper.  There were no Civil War connections with this house via the Seebold family, but just before Seebold purchased the property, Charlotte Moyer's only child with Joseph Harper, Amanda Harper had married dry goods merchant Isaac Hepler.  Sebold died in 1903 and in 1904 Amanda [Harper} Hepler purchased the property and set about renovating it.
Isaac Hepler's Civil War service has already been noted but is repeated here:   Isaac was a Civil War veteran having served in the 172nd Pennsylvania Infantry, Company K, as a Private.    The Hepler's remained in this house the rest of their lives – after turning the Lot #38 property over to their son George in 1907.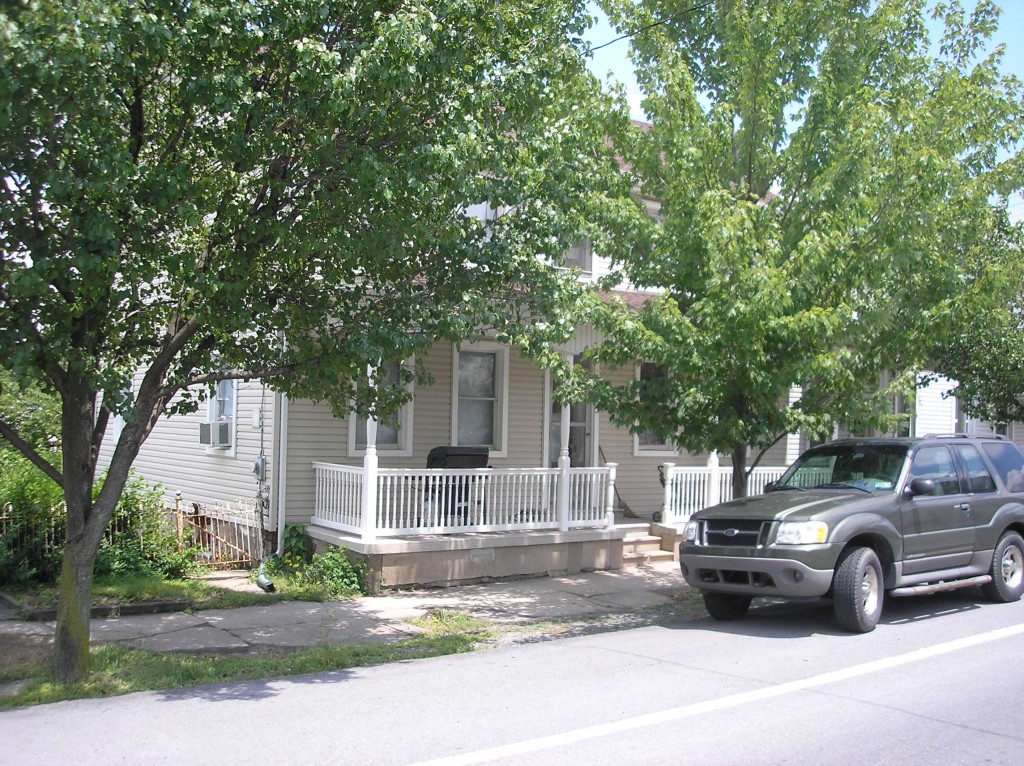 This is part 17 of an ongoing series on Gratz during the Civil War.  Some of the information for this post was taken from the book A Comprehensive History of the Town of Gratz Pennsylvania.