Posted By Norman Gasbarro on August 26, 2011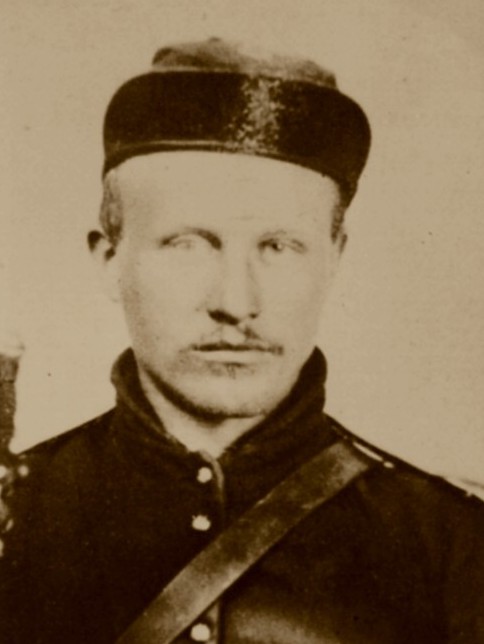 William Thomas was born on 3 April 1838 in Wales and came to America at an early age with his father, John Thomas, who was a coal miner.  The family settled in Wiconisco, Dauphin Co., Pennsylvania.  Like his father, William became a coal miner and in 1860, he was working in the mines around Lykens.  After the Civil War began, William joined the 9th Pennsylvania Cavalry, Company B, as a Private, 7 October 1861.  Prior to his joining, William began keeping a diary which he maintained throughout his war service which ended with his muster out on 18 July 1865 at Lexington, Kentucky.
The Diary of William Thomas was the basis for a book written by John W. Rowell in 1971, Yankee Cavalrymen:  Through the Civil War with the Ninth Pennsylvania Cavalry, published by University of Tennessee Press.  While Rowell used another diary, that of Cornelius Baker of Perry County, Pennsylvania, it is Thomas's diary that is most extensively quoted from throughout the book.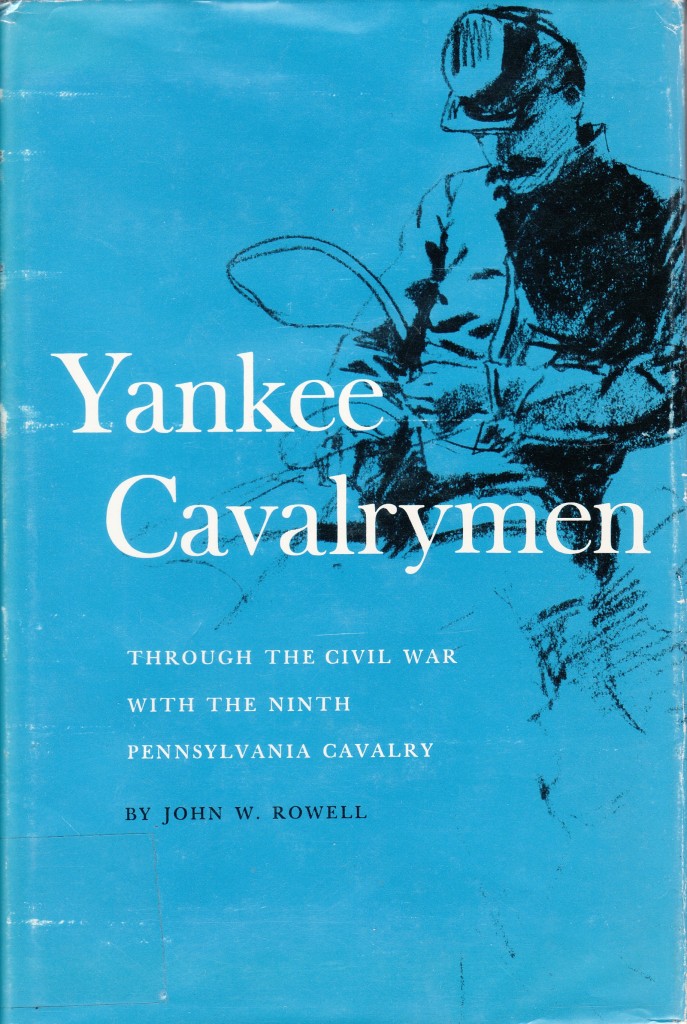 John W. Rowell's bibliography contains numerous primary source references, including mention of the Diary of William Thomas.  However, Rowell used a typescript of the diary, and not the diary itself.
Thomas, William *  Typewritten copy of Thomas's diary, Sept. 16, 1861, to July 18, 1865, and photographs.  In collection of LeRoy Robert Matter, Harrisburg, Pa.
In searching the web for the diary, all references cycle back to Rowell's book and the LeRoy Robert Matter typescript that he used rather than the diary itself.  Searching for LeRoy Robert Matter produces a genealogical reference in the family tree of Elsie Mae Klinger.  There is no indication anywhere of where the original of the diary is located nor is there any indication of who did the typescript and when it was done.  If John W. Rowell had access to a copy of the typescript in order to write his book, there is also no indication as to whether he kept a copy of the typescript.
Is the original diary still available and if so where is it located?  Is the typescript available, and if so, where is it located?  Is it possible for the Civil War Research Project to obtain a copy of the typescript?  Anyone with any information about the Diary of William Thomas is urged to contact the project.
The portrait of William Thomas is from the collection of the Civil War Research Project.  A copy of the book, Yankee Cavalrymen, can also be found at the Gratz Historical Society.