Posted By Norman Gasbarro on August 2, 2011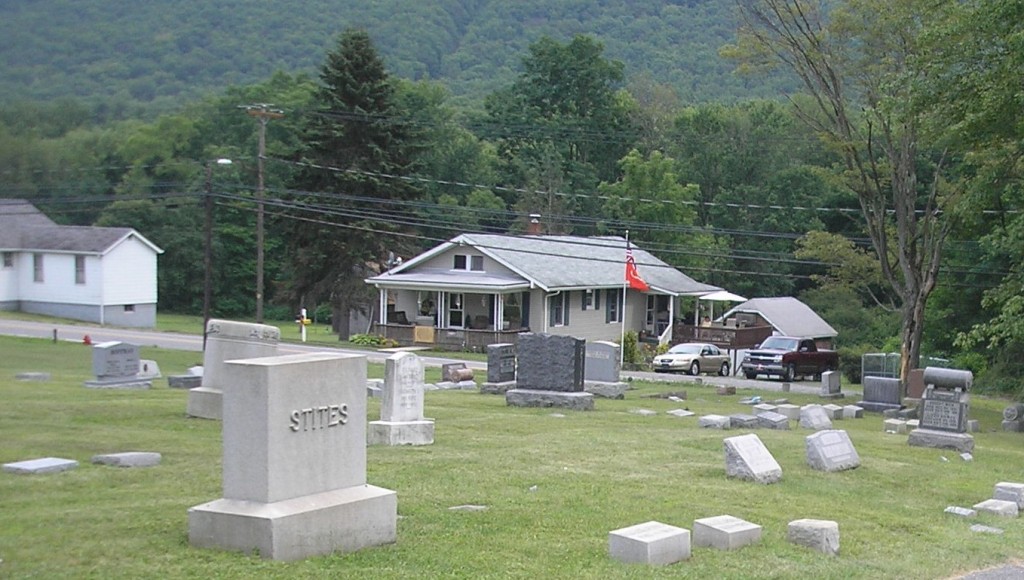 This is the second of three posts on the Methodist Episcopal Cemetery, Williamstown, Dauphin County, Pennsylvania.  The cemetery is located at the east end of Williamstown on the north side of Market Street.  Yesterday, today, and tomorrow, a total of eighteen grave markers will be shown from this cemetery with information known about each of the persons interred there.  It is possible that in a few cases, the graves have been misidentified as Civil War veterans and readers are asked to contribute information which could verify the veterans status.  Corrections and additions are always welcome!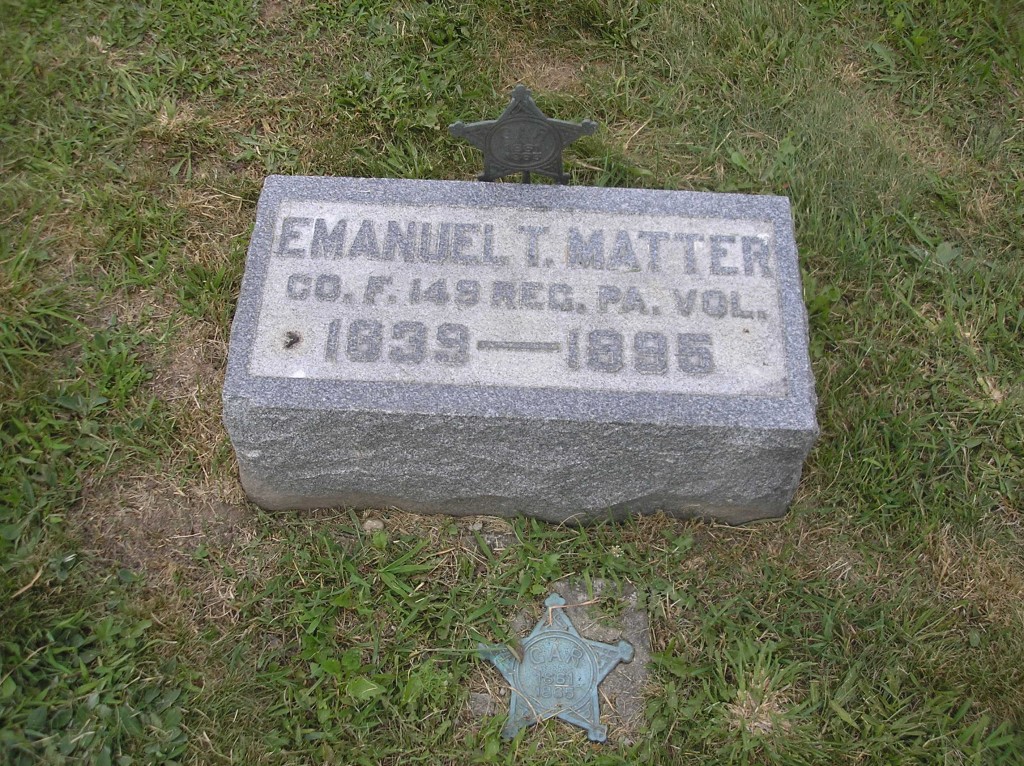 Emanuel Matter (1839-1895).  According to the stone, Emanuel served in the 149th Pennsylvania Infantry, Company F, as a Private, also known as the "Bucktails."  This service was from 12 Sep 1863 through 24 June 1865 and the records indicate he was a draftee.  There is another Emanuel Matter in the war records who served in the 10th Pennsylvania Infantry, Company F, as a Private, and it very possible that this is a different person.  Emanuel Matter, buried here, was married to Josephine Workman.  They lived in Elizabethville, where he worked as a common school teacher, in Lykens Borough, where he was a merchant tailor, and in Williamstown, where he served as Justice of the Peace.
——————————-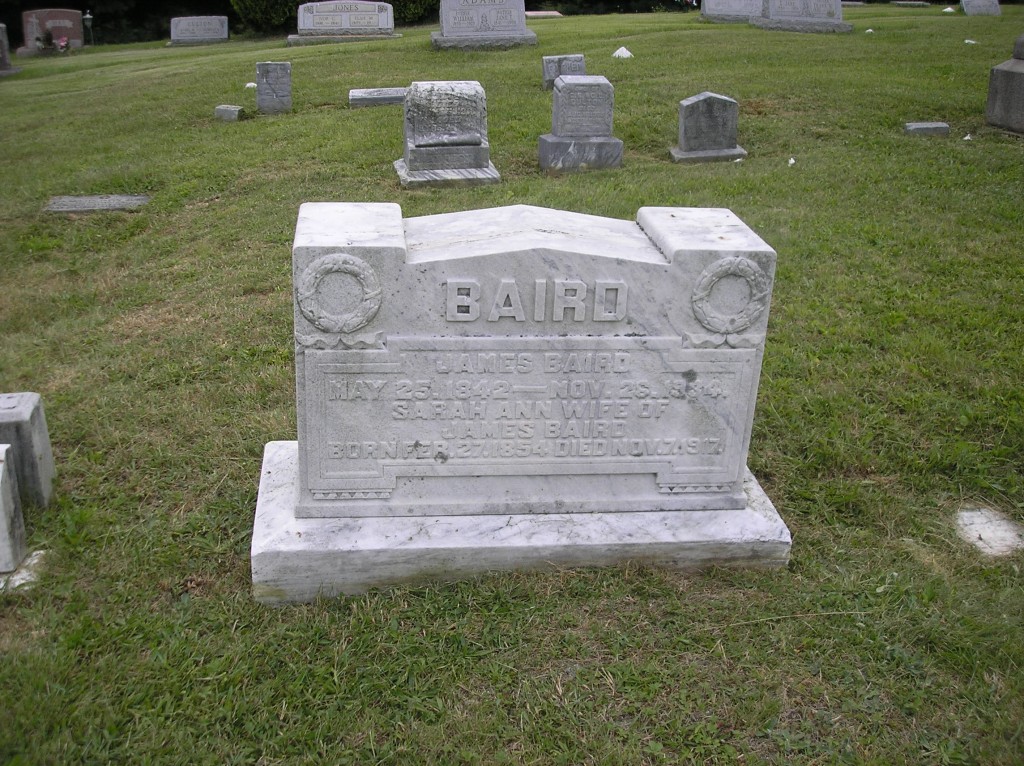 James Baird (1842-1934).  James Baird lived in LaSalle, Illinois when he joined the 11th Illinois Infantry, in which he served from 11 August 1862 through 11 August 1865.  After the war he moved to Williamstown, where he lived with his wife Sarah Ann.  it is not known when he moved to Williamstown, but he appears there in the 1890 Veterans Census.  Not much is known about him; more information is sought.
——————————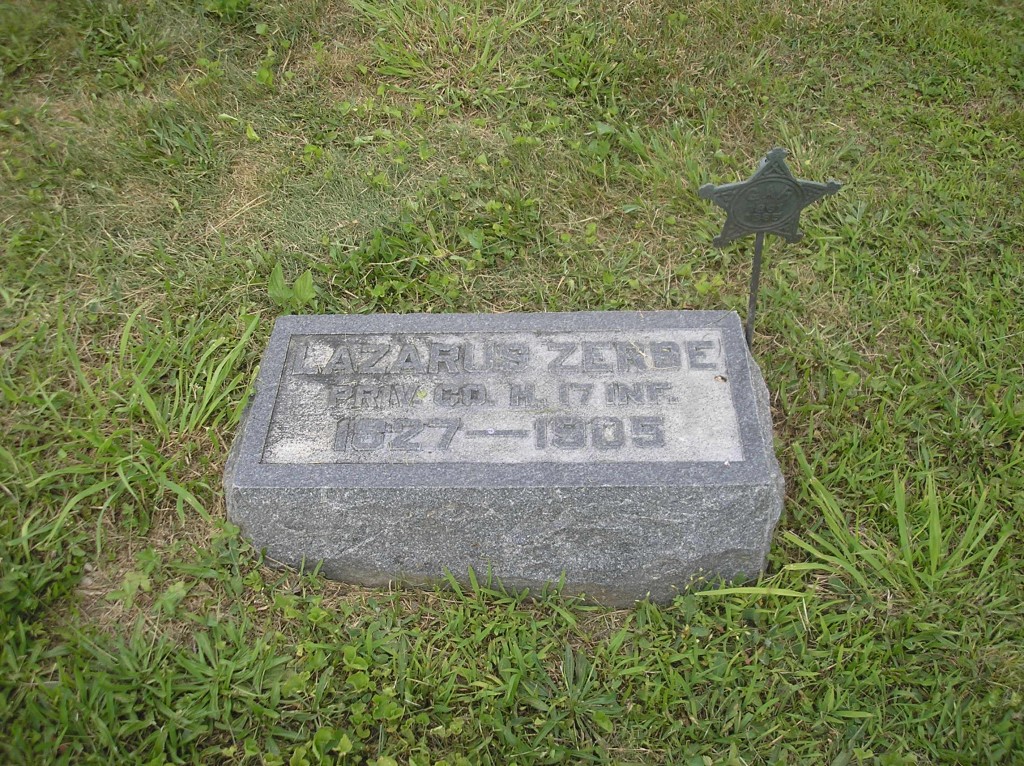 Lazarus Zerbe (1827-1905).  Sometimes his name is spelled "Zerby" in the records.  Lazarus was a member of the 17th Pennsylvania Infantry, Company H, as a Private, from 17 September 1862 through the 28 September 1862.  Before the war Lazarus was a carpenter in Tremont.  After the war he continued his carpentry trade in Williams Township and Williamstown.  Lazarus married Louise Updegrave.
——————————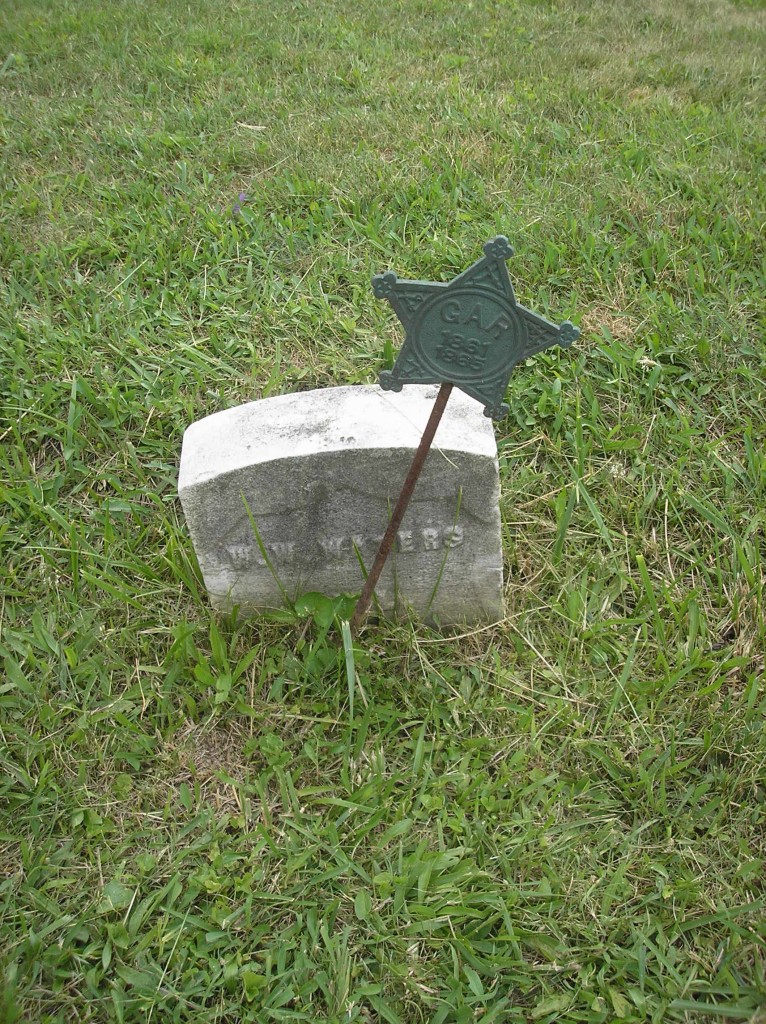 W. W. Waters (no dates).  This G.AR. star and flag holder may have been placed on the wrong grave.  It is not possible to tell from the information visible on the headstone whether this is a Civil War soldier or a soldier from another war.  Since the grave is next to a confirmed Civil War veteran, that of Benjamin A. Waters, there is speculation that the star belongs at his grave and not at the grave of "W.W."  There is also speculation that this "W.W." may be "Walter W. Waters," the son of Benjamin.  If that is the case, then the G.A.R. star is definitely misplaced and the military-issue grave marker probably represents service in the Spanish-American War.  More information is needed to come to an accurate conclusion.
——————————-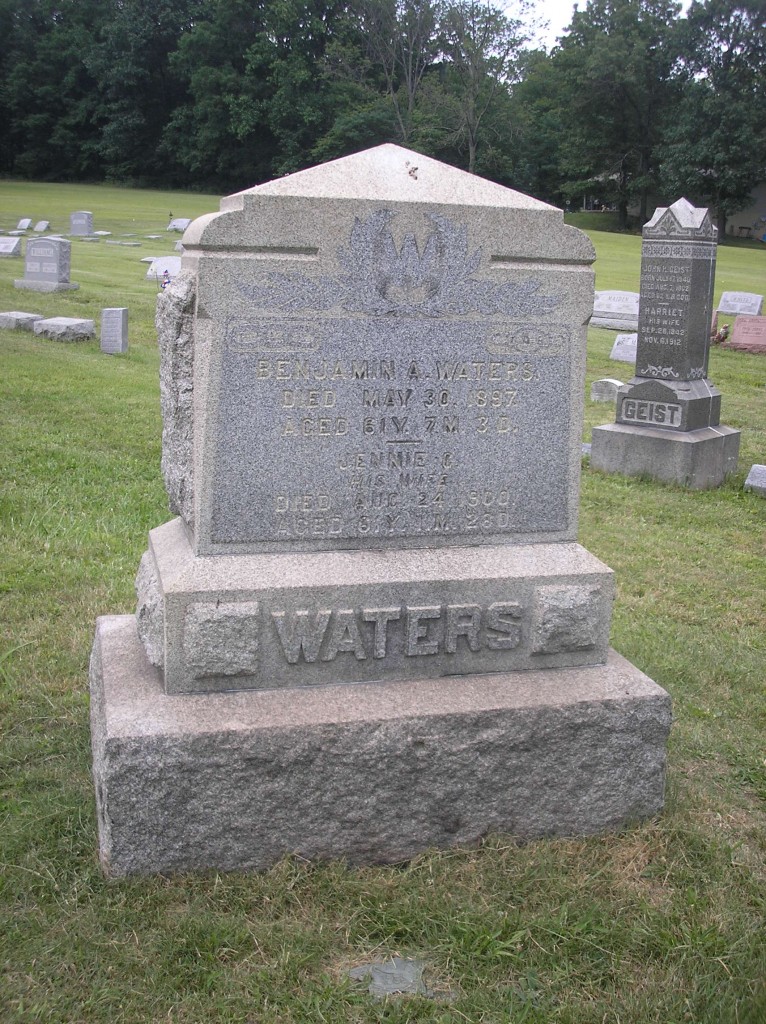 Benjamin A. Waters (1835-1897).  Previously mentioned as the possible father of "W.W. Waters."  Benjamin served in the 16th Pennsylvania Infantry, Company K, as a Private from 23 April 1861 through 30 July 1861.  Benjamin was born in Wales and for most of his life lived in Williams Township or Williamstown with his wife Jane where he worked as a coal miner.
——————————-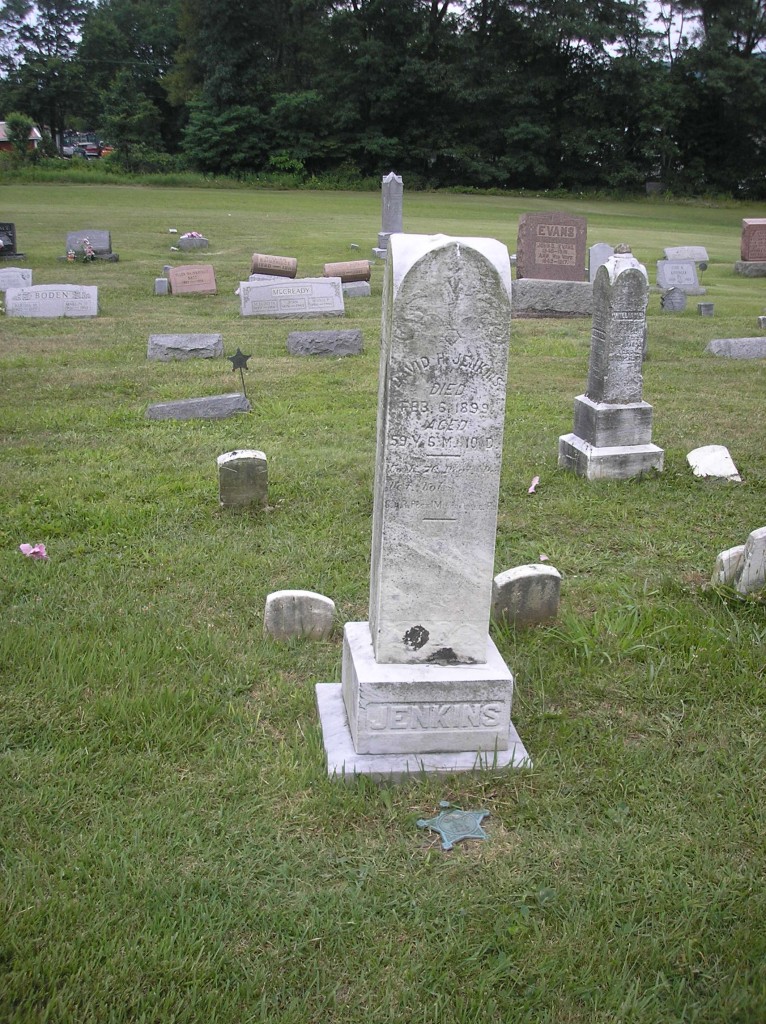 David H. Jenkins (1839-1899).  David Jenkins was a Private in the 76th Pennsylvania Infantry, Company K, from 15 September 1861 until he was discharged on a Surgeon's Certificate of Disability on 19 November 1862.  David was a coal miner who was born in Wales and worked various mines in Schuylkill and Dauphin County before settling in Williamstown.  He was married to Esther H. Bateman.
——————————-
Tomorrow, the final seven graves will be presented from this cemetery.
Information for this post was taken from the files of the Civil War Research Project.