Posted By Norman Gasbarro on August 27, 2011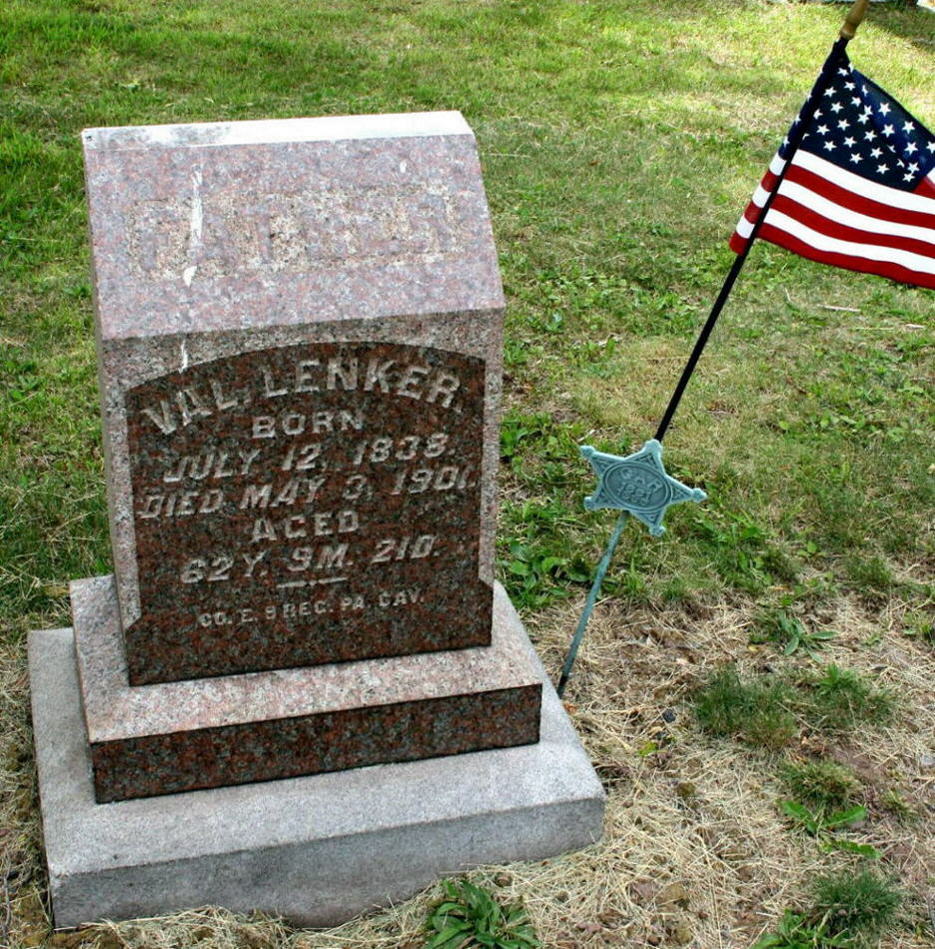 DEATH OF VALENTINE LENKER
LYKENS —Valentine Lenker of Williamstown, a former member of the Legislature, and a man known throughout the entire upper end of the county, died Friday noon after a lingering illness, aged 62 years.  Last summer he took a trip west for the benefit of his health and on his return last fall was seized with inflammation of the bowels and bladder which confined him to the house nearly all winter, greatly reducing his strength and physical power.  In March he had recovered sufficiently to be up and about again, bet [sic] the weather being very cold and damp he contracted a cold which settled on his right lung and developed into pleurisy and later into pneumonia.  While convalescing from this trouble and abscess formed and being too weak to withstand the shock to the nervous system death ensued.

Mr. Lenker was born at Berrysburg and resided there until about three years ago, when he moved to Williamstown.  When young he was apprenticed to the saddler trade, at which he worked until last fall, with the exception of the time be served with the 9th Pennsylvania Cavalry during the rebellion and during the sessions of the Legislature of 1887-90, when he represented the Second district of Dauphin county.

He is survived by two sons, Charles and Harry, and two daughters, Mrs. Maggie Hoover and Mrs. Annie Robinson.  His wife preceded him to the grave a number of years ago.

Deceased was a member of Heilner Post, No. 232, G.A.R. of this place, and of Berrysburg Camp, P.O.S.A.  He was also a consistent member of the Methodist church, and attended services regularly as long as his health permitted.

He was a kind, affectionate father, a generous hearted neighbor, always ready to lend a helping hand to those in need, and his death in Williamstown loses one of its best citizens.

The funeral was held Tuesday, Rev. W. H. Aspril of the Williamstown M. E. Church officiating.  Interment took place in the Berrysburg M. E. Cemetery.

 Besides the friends and relatives from Williamstown, a delegation from Heilner Post, G.A.R. of this place, accompanied the remains to their last resting place.

The pall-bearers were Harry Curtis, J. R. Carl, William Rickert, George DeWalt, Samuel Stroup and members of the P.O.S. of A. of Williamstown.
The above obituary appeared in the Lykens Standard, 10 May 1901.