Posted By Norman Gasbarro on August 13, 2011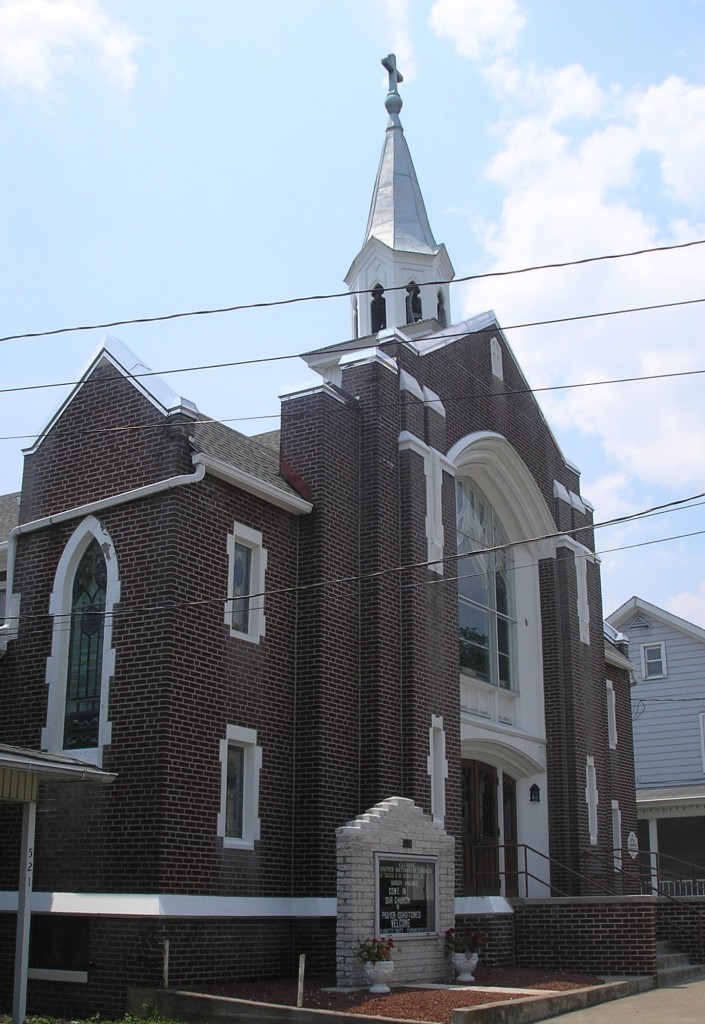 Calvary United Methodist Church is located in Wiconisco, Dauphin County, Pennsylvania, on the south side of Pottsville Street at the east end of town.  According to information found in the Lykens-Williams Valley History – Directory and Pictorial Review, edited and compiled by J. Allen Barrett in 1922, the first Methodist Church was erected here in 1854.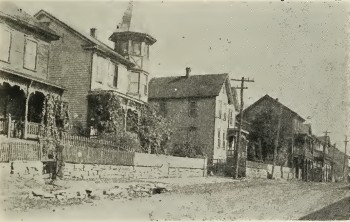 The above early 20th century view of Pottsville Street is from the Lykens-Williams Valley History but does not show a church.
The cemetery of the church is located about one block south of the church and is one of the largest in the Lykens Valley area.  Many Civil War veterans are interred there.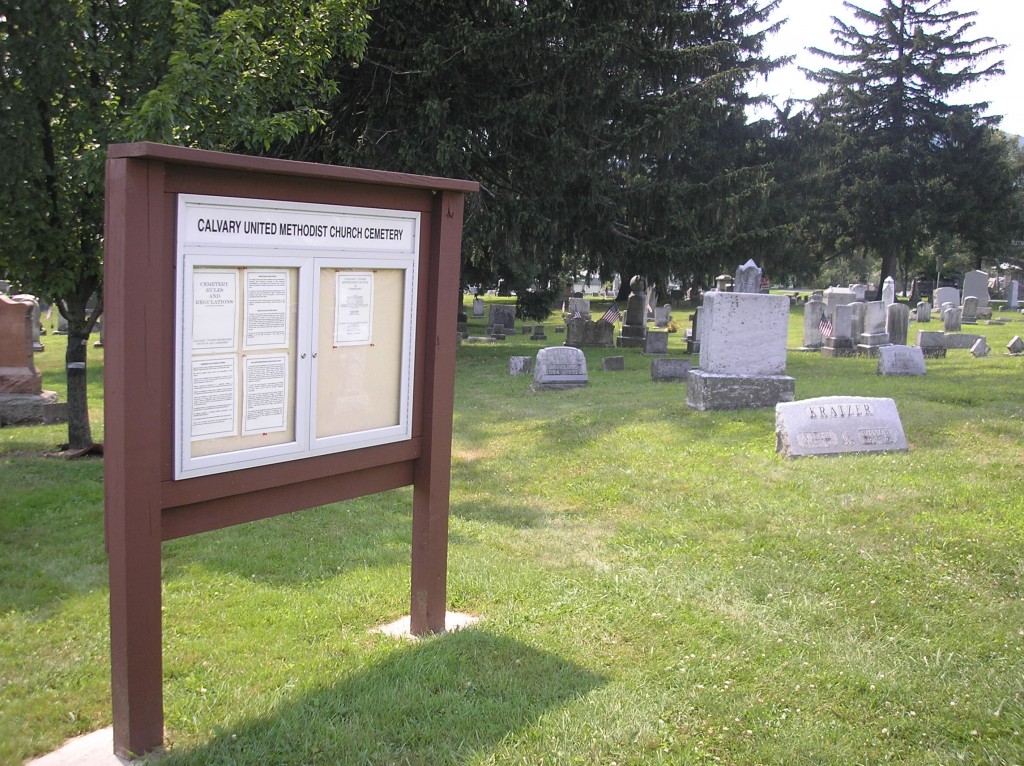 Over the course of the next few weeks, more than 40 grave sites of Civil War veterans will be shown from this cemetery; the first three are shown below today.
——————————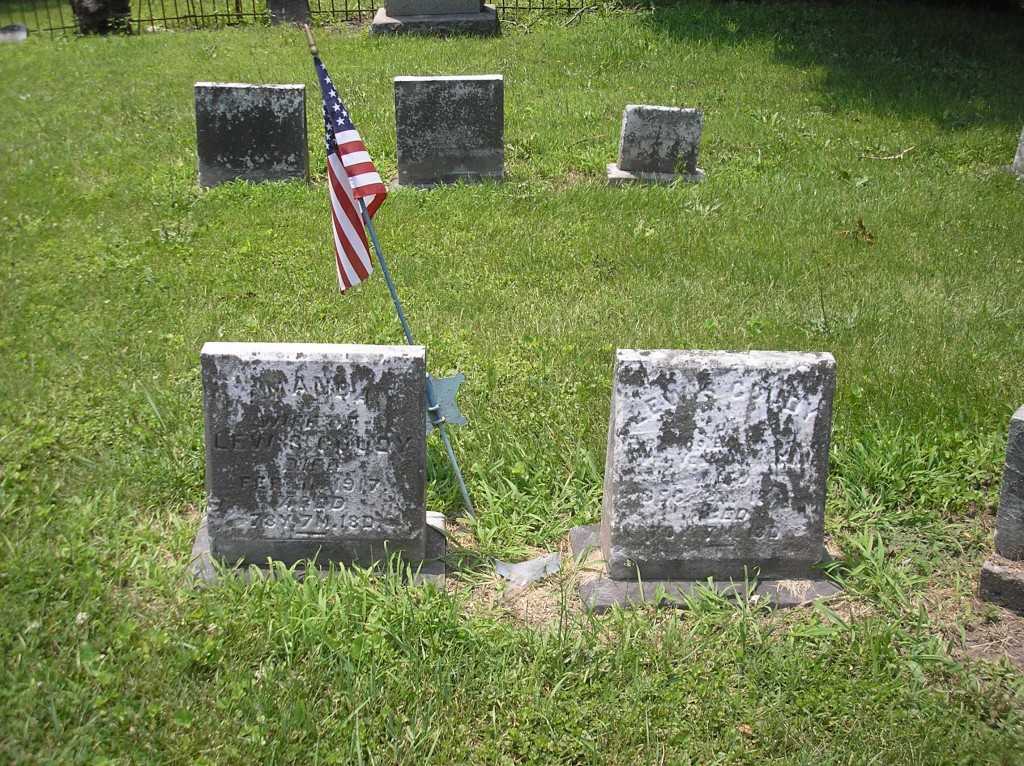 Louis Gowdy (1827-1894).  Also known as Lewis Gowdy.  He served in the 9th Pennsylvania Cavalry, Company B, as a Private and a Corporal, from 2 October 1861 through a re-enlistment term to 18 July 1865.  Louis and his wife Amanda first lived in Jefferson Township in Dauphin County and then moved to Wiconisco where he worked as a laborer.
——————————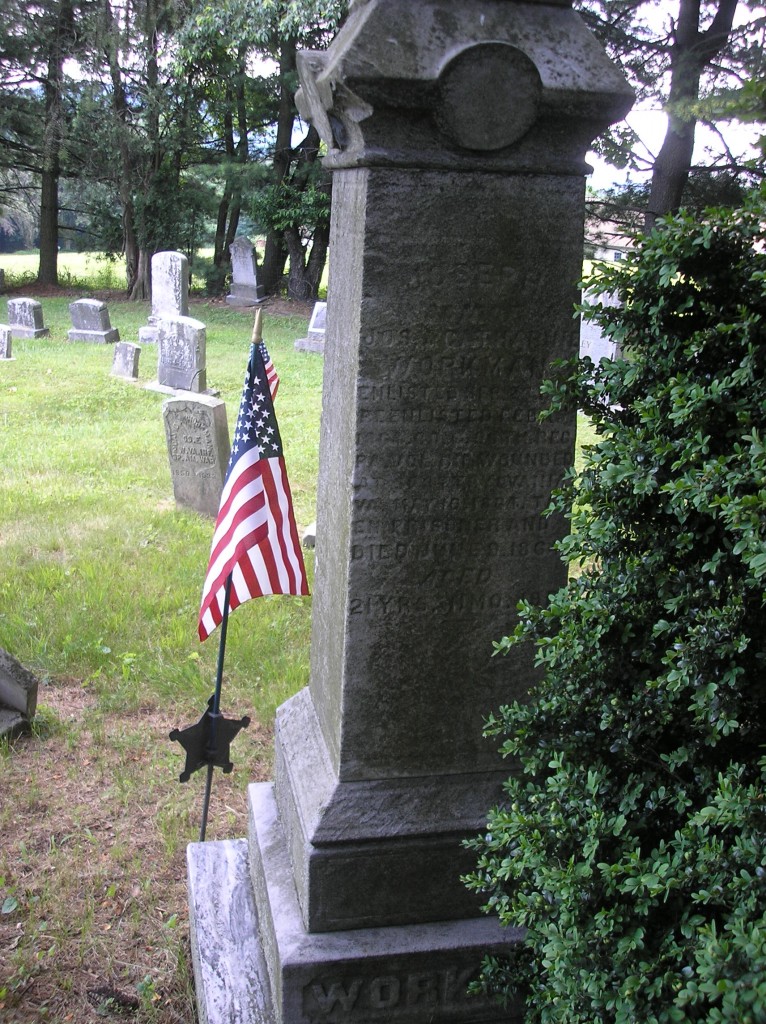 Joseph Workman Jr. (1843-1864).  Joseph served in the 10th Pennsylvania Infantry, Company F, as a Private for three months in 1861, and then joined the 96th Pennsylvania Infantry, Company G, as a Private on 23 September 1861.  During his time time with the 96th, he was wounded and taken prisoner at Spottsylvania Court House on 10 May 1864.  He died of those wounds on 9 June 1864 while being held captive in Richmond, Virginia.  His body was returned to Wiconisco.  His grave marker tells the story of his service and death.
—————————–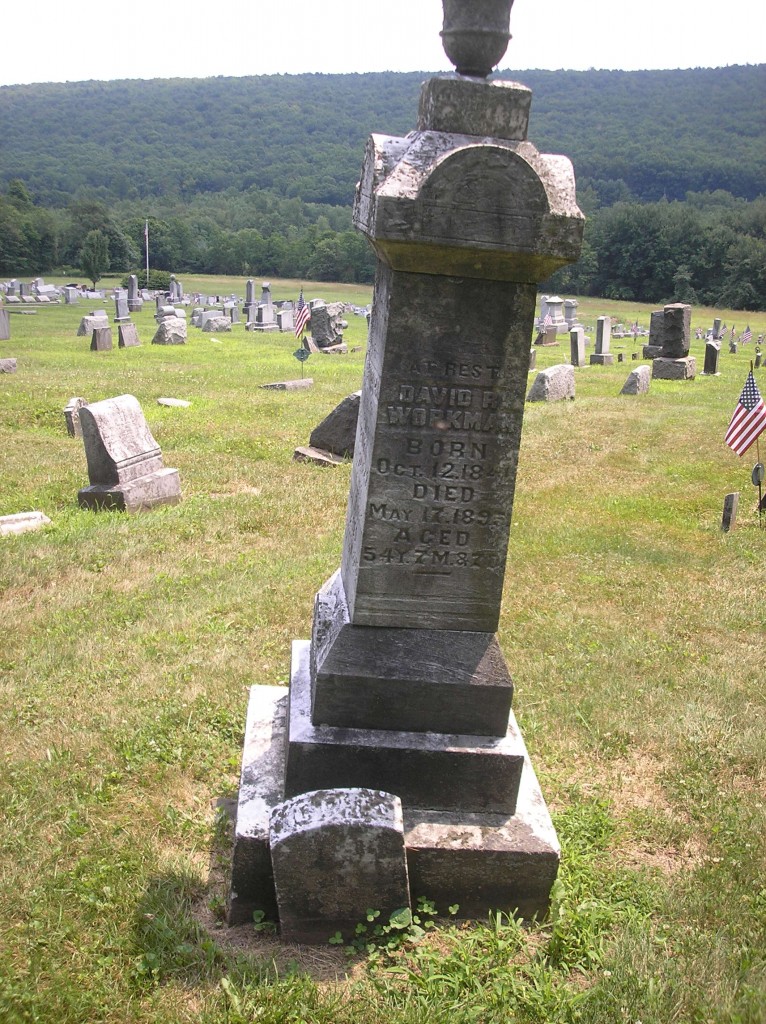 David R. Workman (1842-1895).  Served first in the 10th Pennsylvania Infantry, Company F, as a Private from 26 April 1861 through 31 July 1861.  Served second in the 127th Pennsylvania Infantry, Company D, as a Corporal, from 9 August 1862 through 29 May 1863.  David received a flesh wound in his shoulder at Fredericksburg.  He married Ann Eliza Shipp and they lived in Tremont where David worked as a laborer and coal miner, eventually moving to Wiconisco where he died.
—————————-
Continued tomorrow.
Information for this post was taken from the files of the Civil War Research Project.  The Civil War Research Project is seeking additional information on any Civil War veterans who are currently included in this study or veterans who should be included.  Readers are invited to contribute by commenting on this post or by by contacting the Civil War Research Project.