Posted By Norman Gasbarro on June 17, 2011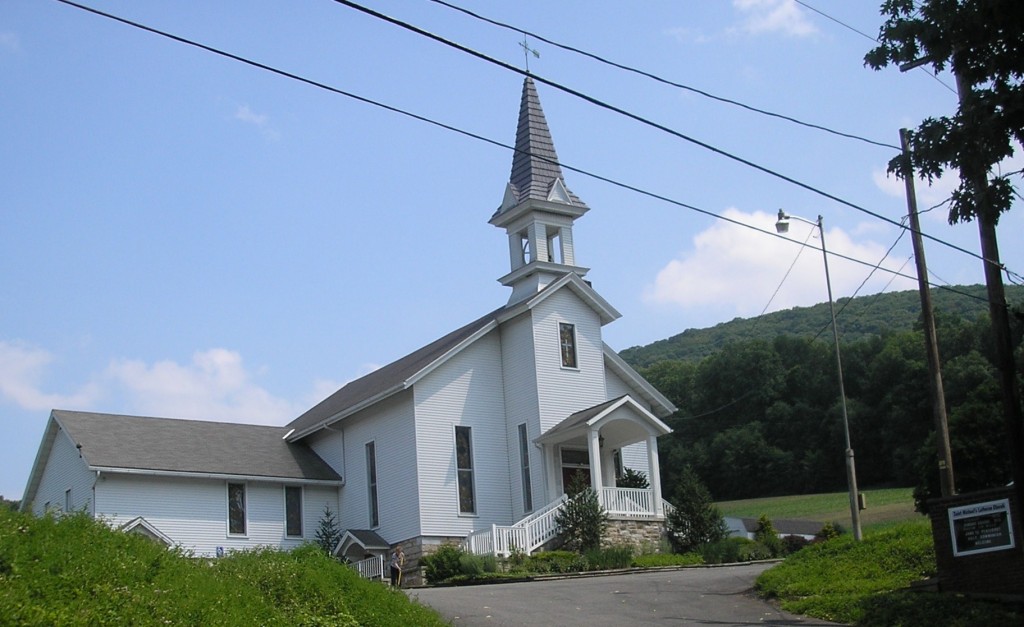 St. Michael's Lutheran Church, located in Klingerstown, Schuylkill County, Pennsylvania, has a relatively new cemetery for the Lykens Valley area, the first recorded burial being recorded there in 1894, the same year the church was built.  It was that of Barbara [Wiest] Klinger (1832-1894), the wife of David S. Klinger (1827-1916).  The church is located on Main St. just south of the main intersection of Klingerstown at Ridge Road.  Traveling north from Gratz on Erdman Road, the church is on the right side after passing through the Klingerstown Gap.  Because of the cemetery's late establishment, the grave of only one Civil War veteran was found here, that of William W. Rothermel (1842-1922).  Rothermel was the subject of a previous posts on this blog.  See:  Sgt. William W. Rothermel – Civil War Veteran.
The cemetery is located behind the church building. No record has been found that David S. Klinger served in the Civil War, but he was of the age of service for the war and he surely had relations who did serve.
William W.Rothermel's grave is prominently marked with a G.A.R. Star and Flag Holder.
The first Reformed minister of this church was Rev. Joseph H. Schlappig (1837-1918).  He was ordained in 1866 and started his ministry at Mt. Pleasant Mills, Pennsylvania.  He served the Reformed congregation at Klingerstown from 1890-1896 while also serving in Line Mountain, Northumberland County, Pennsylvania.  Rev. Schlappig was a Civil War veteran and served in Nevins Independent Battery, Pennsylvania Light Artillery.
Schlappig's term of service in the Independent Battery was from 10 July 1863 to 7 January 1864.  In 1895, Joseph Schlappig applied for a pension based on his Civil War service.  The record shows that his application was accepted and he received a pension.  It is not know if any other Reformed ministers who served this congregation were veterans of the Civil War.
The first Lutheran pastor of St. Michael's was Rev. Solomon Berger Stupp (1857-1928) who attended Muhlenberg College from 1877 through 1880 and Philadelphia Seminary from 1880 through 1883. Rev. Stupp served St. Michael's from 1895 to 1897.  Rev. Stupp would have been too young to have served in the Civil War.  No record was available to indicate whether any of the later Lutheran pastors were Civil War veterans.
Today, St. Michael's is a Lutheran congregation that is served by Rev. Jan Mills who also is the pastor of Zion (or Klinger's) Lutheran Church in Erdman, Lykens Township, Dauphin County, Pennsylvania.  The cemetery at St. Michael's is still active and well cared for by members of the congregation.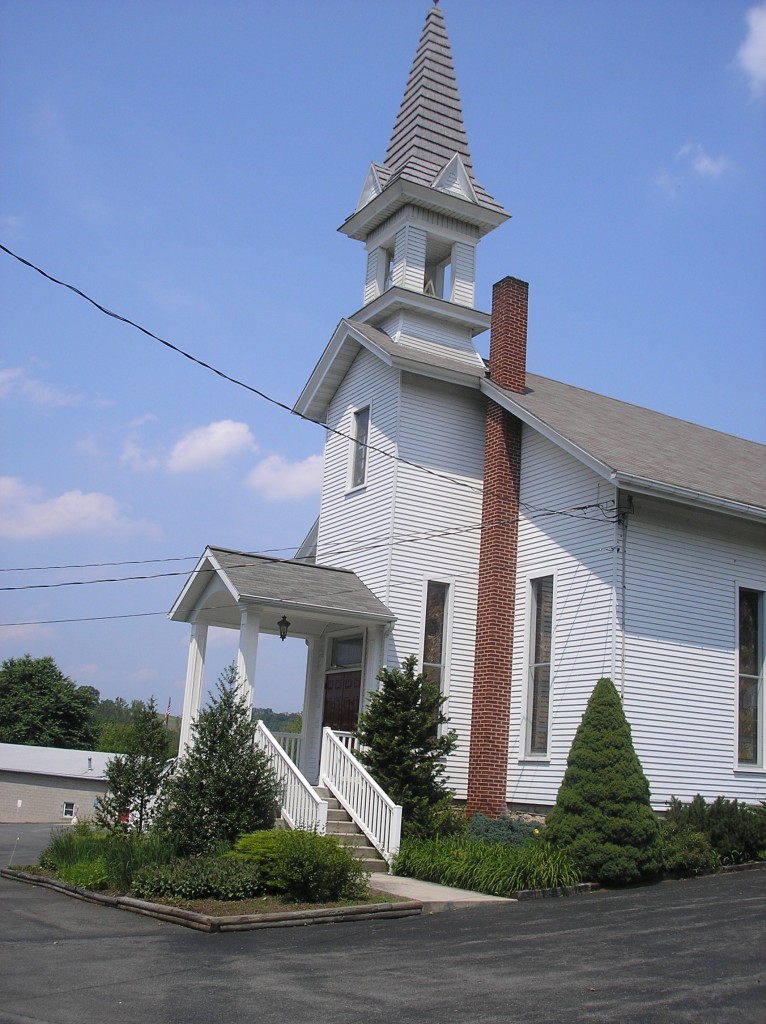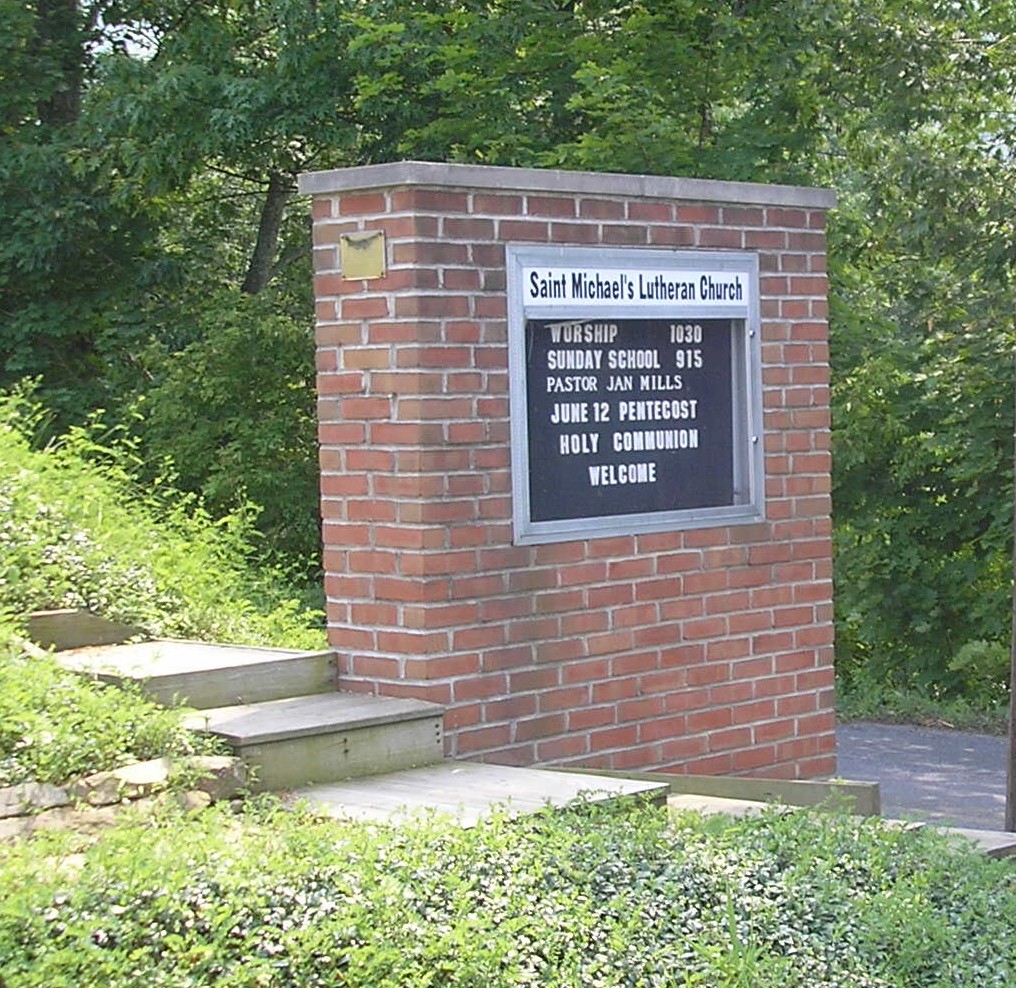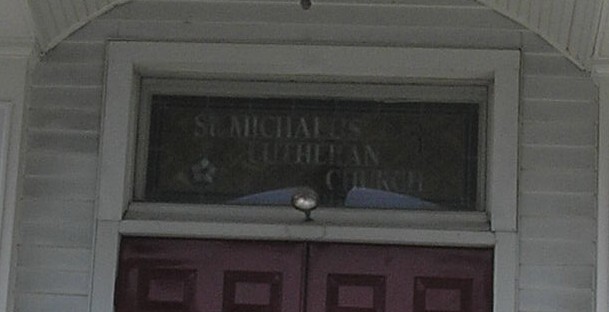 Information on St. Michael's Church Cemetery was taken from the Klingerstown Bicentennial Album, 1807-2007.  Copies of this book are still available from the Klingerstown Fire Company which is located next to St. Michael's Church and Cemetery.