Posted By Norman Gasbarro on May 3, 2011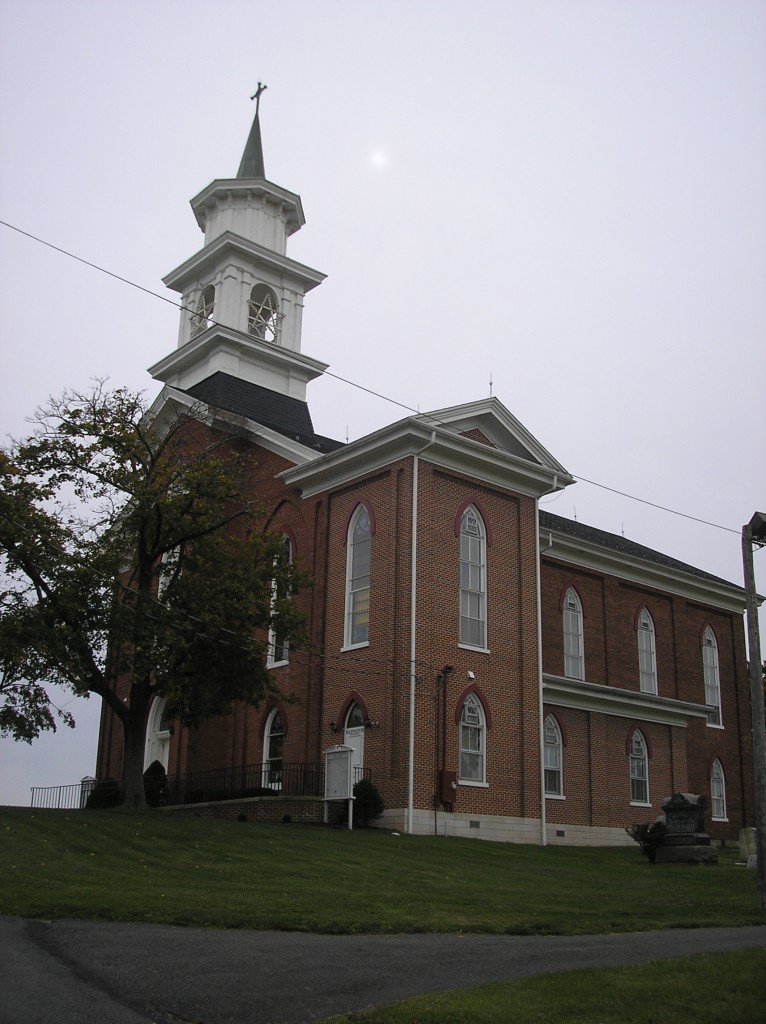 The popular name, "The Hill Church" was given to St. John Evangelical Lutheran Church, because it is situated on a hill about a quarter mile south of Berrysburg, Dauphin County, Pennsylvania, and from the church and cemetery the surrounding countryside can be seen for many miles in each direction.
According to its 1780 date of organization, it is the second oldest church in the Lykens Valley area, although preaching began at this site simultaneously with several other congregations in the valley.  The Rev. J. Michael Enderline was the pioneer missionary who began the church here and then extended his services eastward into Schuylkill County and northward into Northumberland County and Snyder county.  Until 1791, services were held in private residences.  At that time a schoolhouse was built which was also used as a place of worship.  It the early years it was called "The Schoolhouse Congregation."
In 1797, a separate log church was built, but this was not fully completed until 1798 or dedicated until 1802.  That log church was the worship site of the congregation during the Civil War.  The present church building was erected in 1876.  Since 1895, the church has had its own pastor and unlike other churches in the area, it never served as a "union" church of Lutheran and Reformed congregations.
St. John's Evangelical Lutheran Church Cemetery Association was established in 1932.
Some of the Civil War veterans buried in the cemetery are:
Anthony Betz —- Aaron Deibler —- Emanuel Koppenhaver —- Solomon Matter — B. J. Moyer —- Joseph E. Ulman —- Capt. George W. Wade —- B. F. Enderline —- John Kemmerer.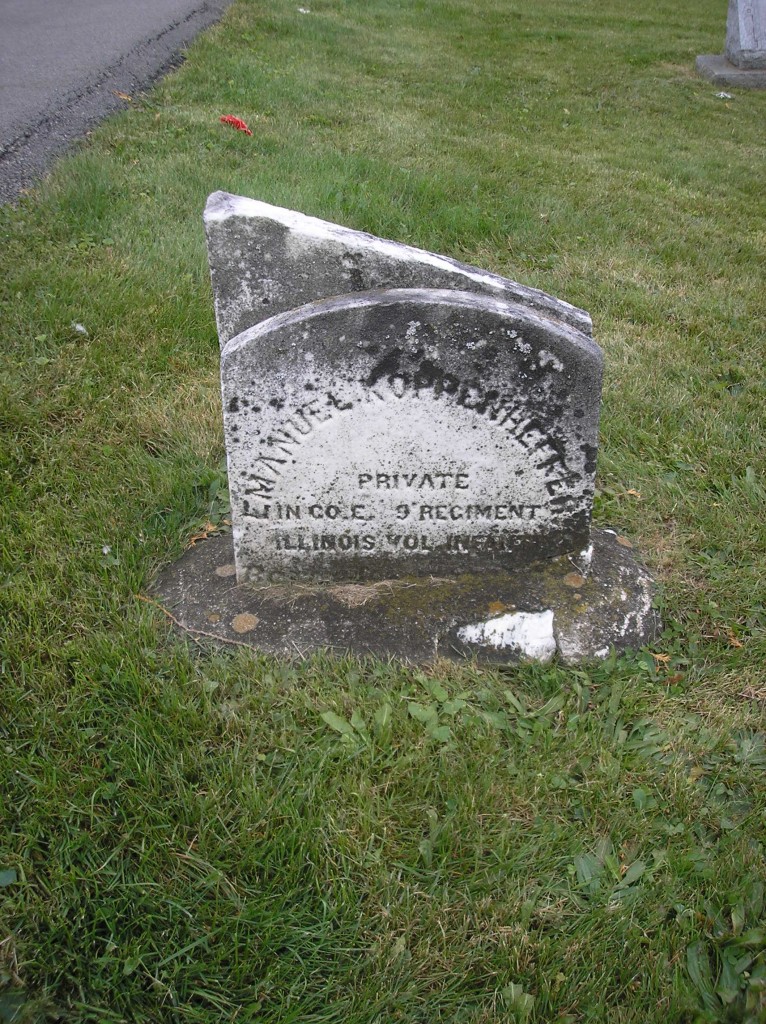 Pastors who served the church during the Civil War were:
F. Waltz (1854-1864) and Jeremiah Shindel (1865-1870).
Additional photos of the St. John (Hill ) Church and Cemetery: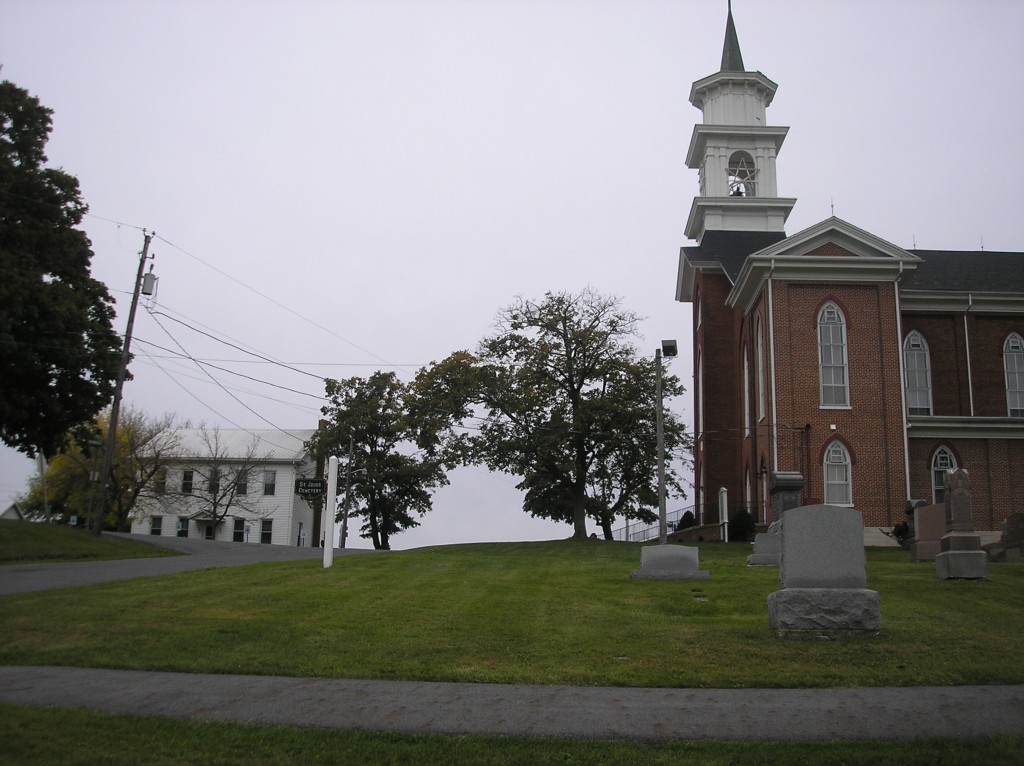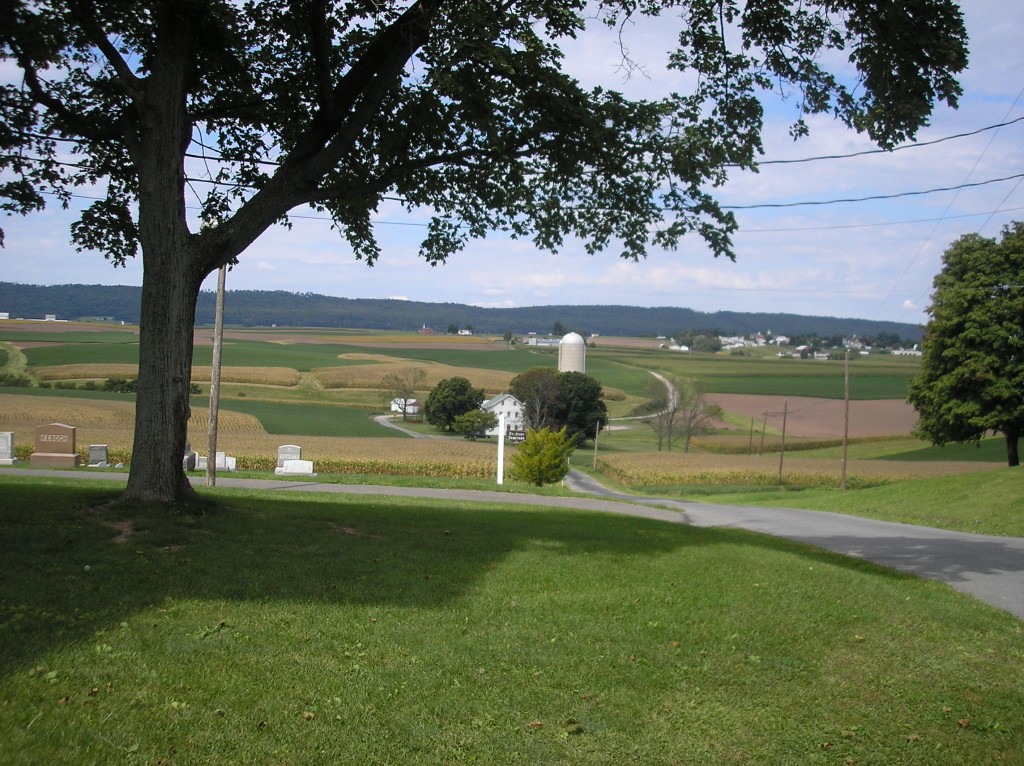 Some of the information for this post was taken from the Historical Book of Berrysburg and Mifflin Township.