Posted By Norman Gasbarro on May 21, 2011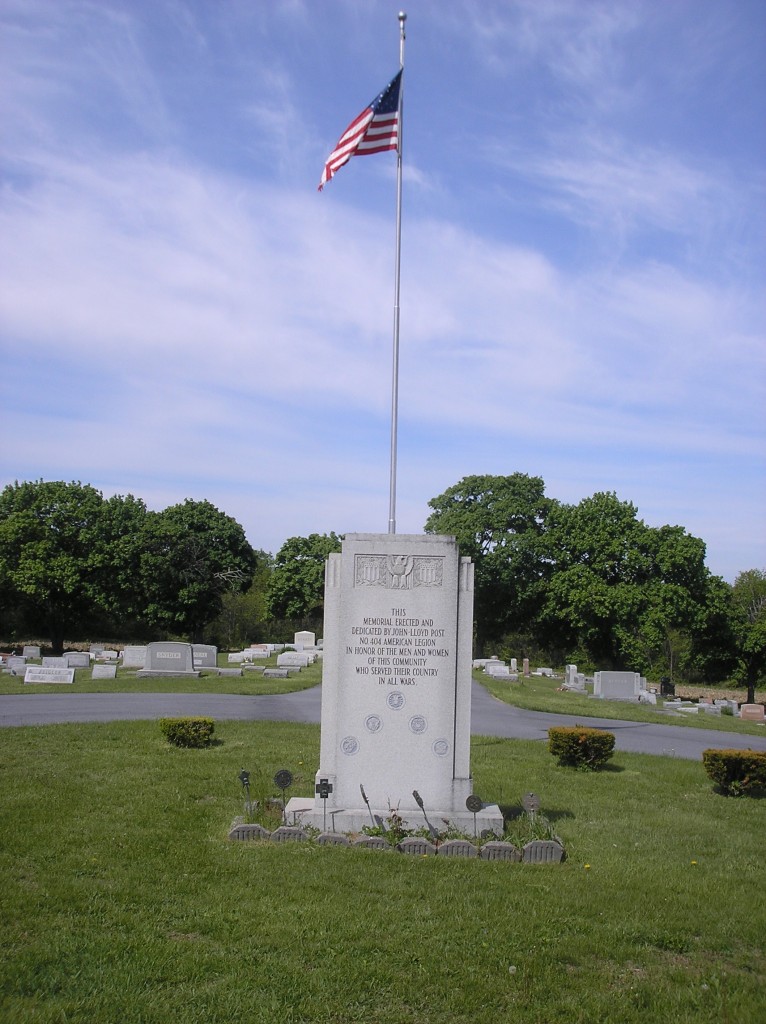 In the Maple Grove Cemetery in the Borough of Elizabethville, Dauphin County, Pennsylvania, lies a memorial in honor of residents, men and women, who served their community in all wars.  Maple Grove  Cemetery is located on Church Street across from Upper Dauphin High School.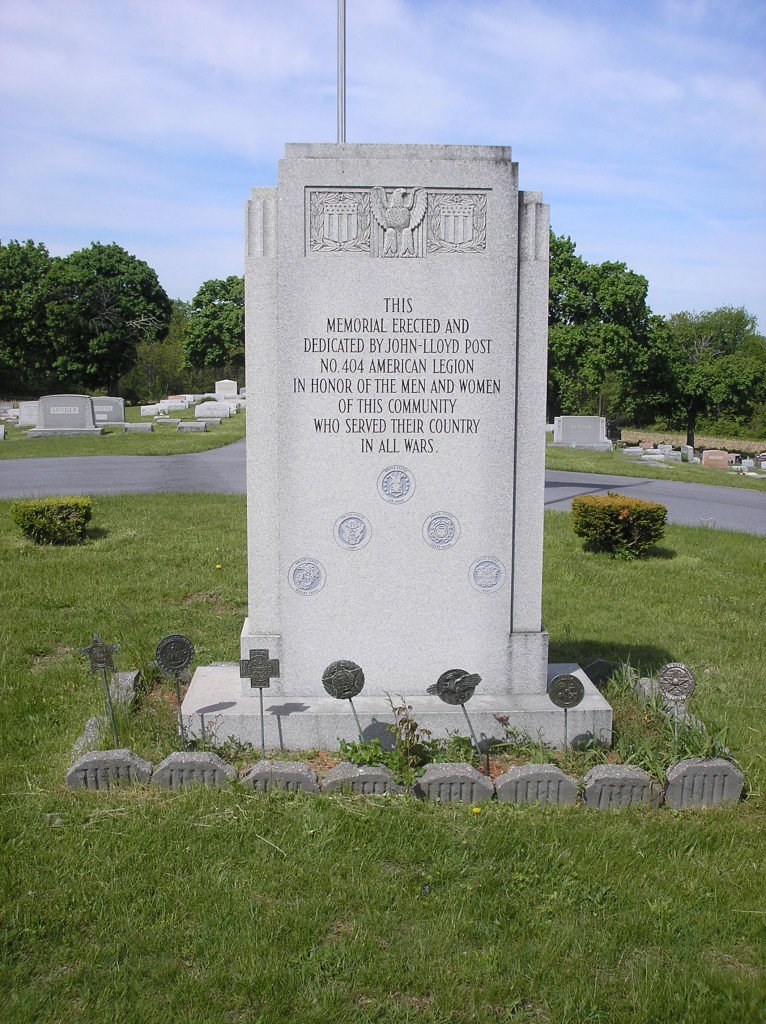 This memorial erected and dedicated by John Lloyd Post No. 404 American Legion in honor of the men and women of this community who served their country in all wars.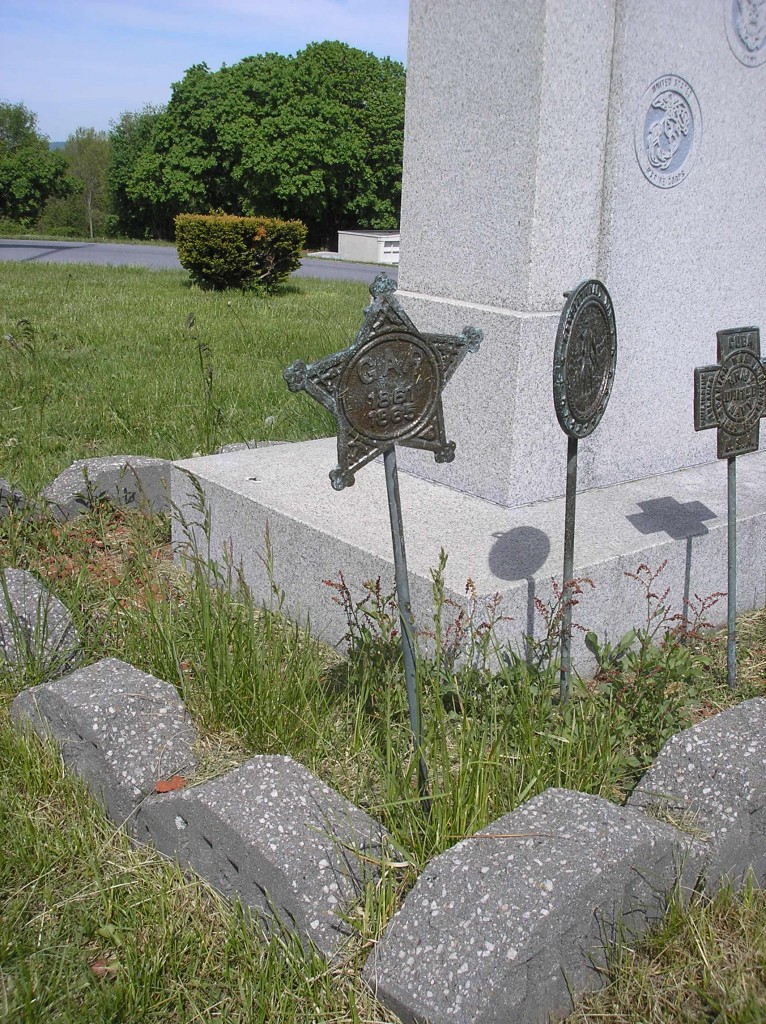 One of the bronze emblems at the base of the monument is the "G.A.R. Star" which represents the Civil War.
This monument is unusual in that it is one of three monuments in the borough dedicated to the memory of all veterans.  The other monuments, one located at the headquarters of the American Legion Building just off the center square of the borough was the subject of a prior post on this blog and the other, located at the eastern entrance to the borough and adjacent to the borough park was also the subject of a prior post on this blog.
Other views of the American Legion Memorial in Maple Grove Cemetery: