Posted By Norman Gasbarro on January 16, 2011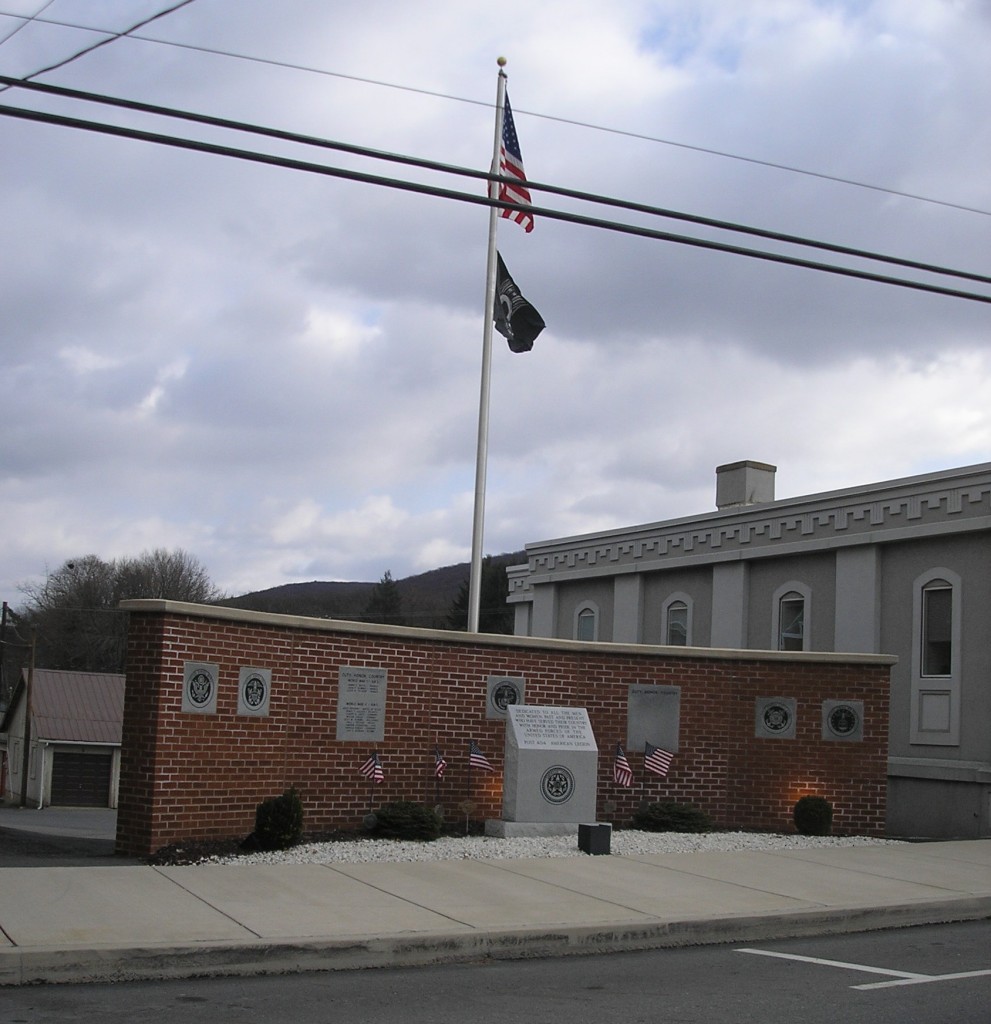 The Elizabethville American Legion War Memorial is located at 7 South Market Street, Elizabethville, Dauphin County, Pennsylvania.  It is just south of the intersection of Route 209 and Route 225 at what is known as the main square of town.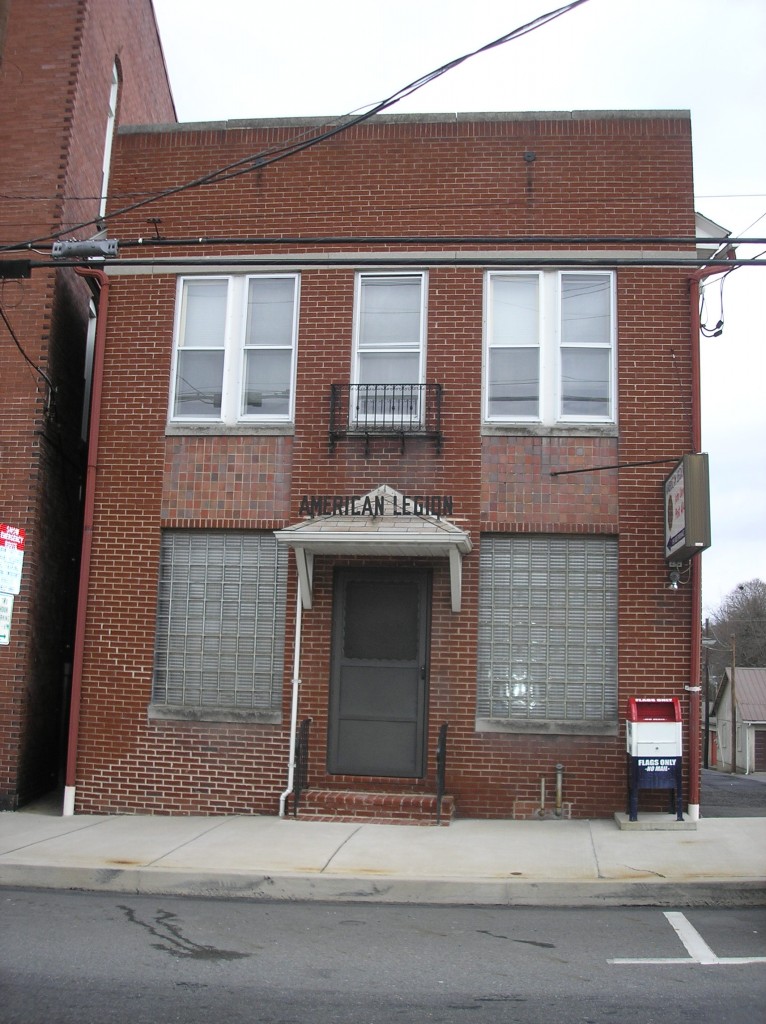 Next to the war memorial is the American Legion Headquarters Building for the John Lloyd Post No. 404.  A flag deposit box is located in front of the building where worn or damaged American flags can be returned to be properly destroyed.
The American Legion was founded in 1919 by returning veterans of World War I.  It was Congressional-chartered as a mutual-aid veterans organization of the United States Armed Forces and its membership is open to all honorably discharged veterans who served at least one day during the period of the following wars:  World War I, World War II, Korean War, Vietnam War, 1982 Lebanon War, Operation Urgent Fury (Grenada), Operation Just Cause (Panama), Gulf War (Desert Shield, Desert Storm, Operation Enduring Freedom, Operation Iraqi Freedom).  Since the Gulf War period has not ended, all current members of the armed forces are eligible for membership.
Today, there are more than 3 million members in over 14,000 posts worldwide.  The national headquarters is in Indianapolis, Indiana, and the last national commander from Pennsylvania was Ronald F. Conley, who served from 2002-2003.
While the Elizabethville American Legion War Memorial does not specifically recognize veterans of the Civil War, the main tablet in the center of the memorial states the following: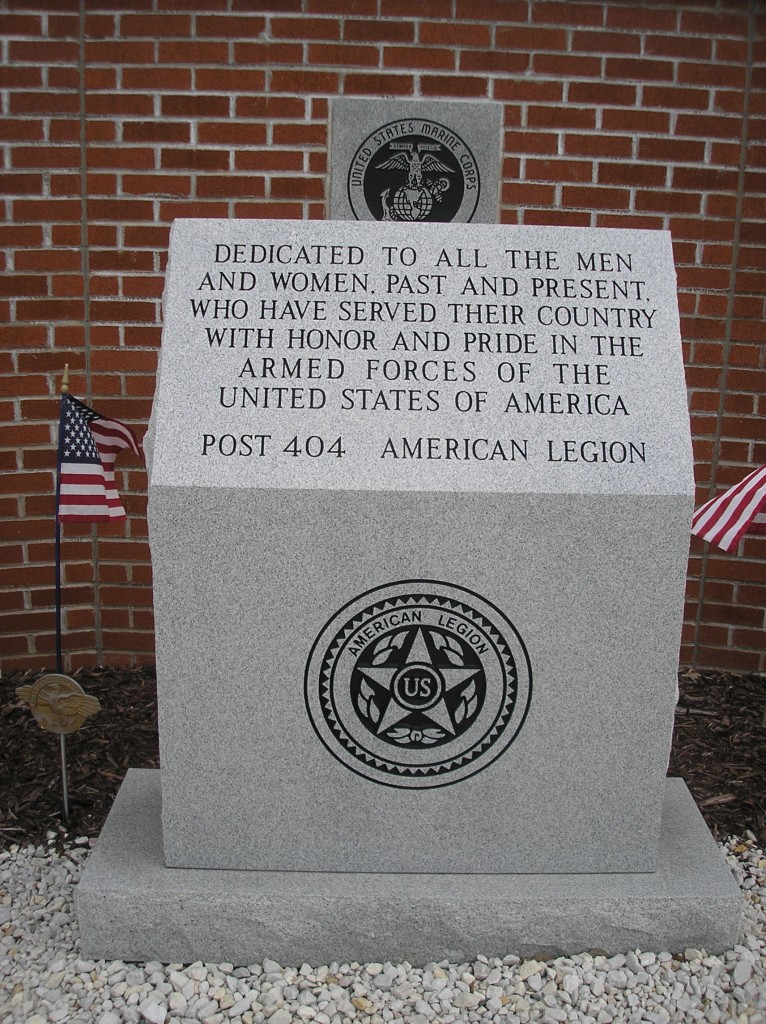 Dedicated to all the men and women, past and present, who have served their country with honor and pride, in the Armed Forces of the United States of America.  Post 404.  American Legion.
Surrounding the center tablet are emblems of the armed forces, names of local veterans who were killed in action in World Wars I and II, and bronze emblems signifying the various wars in which American Legion members served.
Additional photos of the monument appear below: