Posted By Norman Gasbarro on December 19, 2010
The previous post on the Pennsylvania Dutch language noted its origins and pervasiveness in the Lykens Valley at the time of the Civil War.  It also gave the various terms that were used to describe relationships in the family and among friends.
Much of the commerce that was conducted between and among the Pennsylvania Dutch was done in their form of the German language.  The English Pennsylvania Dutch Dictionary with its "equivalents" by Howard Snader was consulted.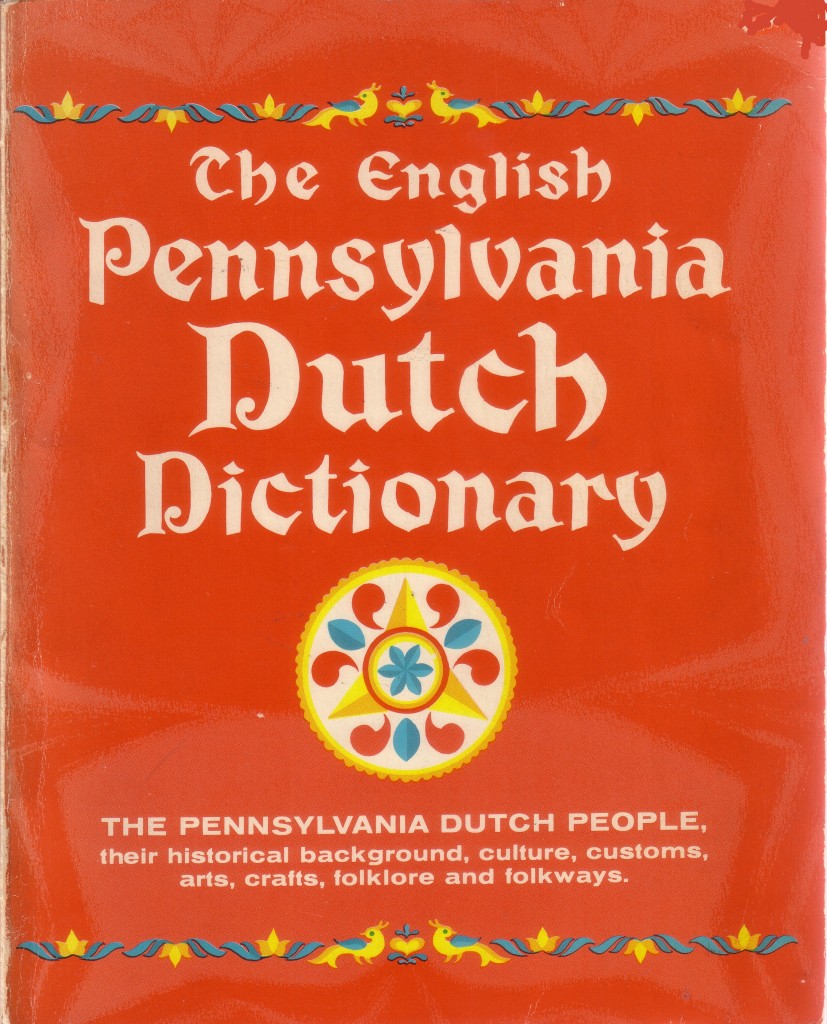 Some of the words that were used to describe the 19th century occupations as found in this dictionary with "equivalents":
Blacksmith (schmid); carpenter (SCHREIN er); clergyman (PAR a); doctor (DUCK tor); farmer (BOW er); farrier (GUYLE p'schlog er); housekeeper (HOWS held er); housework (HOWS ar a wid);  Justice of the Peace (schquire); laborer (SCHOFF mon); laundress (WESCH frau); maid servant (mawd); mason (MOW were er); merchant (SCHTOR kipp er); merchant tailor (SCHNID er); mid wifery (OBB ward a); miller (MAWL er); miner (MY ner); occupation (g'scheft); padre (FATT er); pastor (PAR a); peddler (GRAY mer); physician (DOKT er); preacher (BREDD ich er); printer (DROOK er); saddler (DODD ler); sawyer (SAYG er); school master (SCHULE mayscht er); silversmith (SIL wer schmidt); stone cutter (SCHTAY HOCH er); stone mason (SCHTAY MOW wer er); tailor (SCHNEID er); teacher (SCHULE mayscht er); tin smith (BLECH schmidt); worker (SCHEFF er).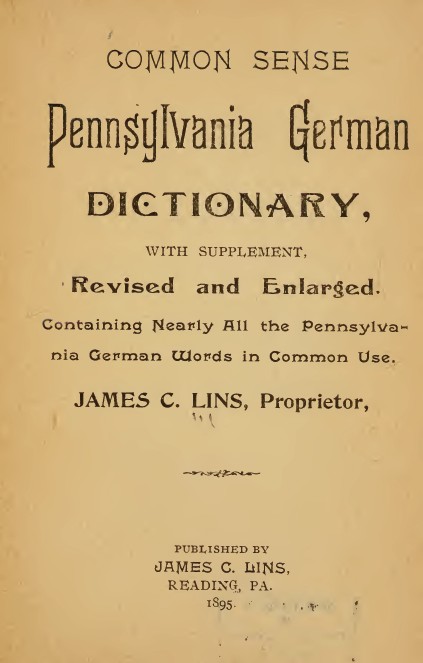 For those who wish to study the language further, an excellent dictionary of Pennsylvania German to English, Common Sense Pennsylvania German Dictionary, was published by James C. Lins in Reading, Pennylvania, in 1895.   It's a free download and a great resource.  Note though that there is no pronunciation guide and the German word must be looked up to find its English meaning.
Future posts will discuss Pennsylvania Dutch words used to describe religion, life and death, and the afterlife; illnesses, maladies, diseases, and medicines; and the vocabulary of war.