Posted By Norman Gasbarro on December 31, 2010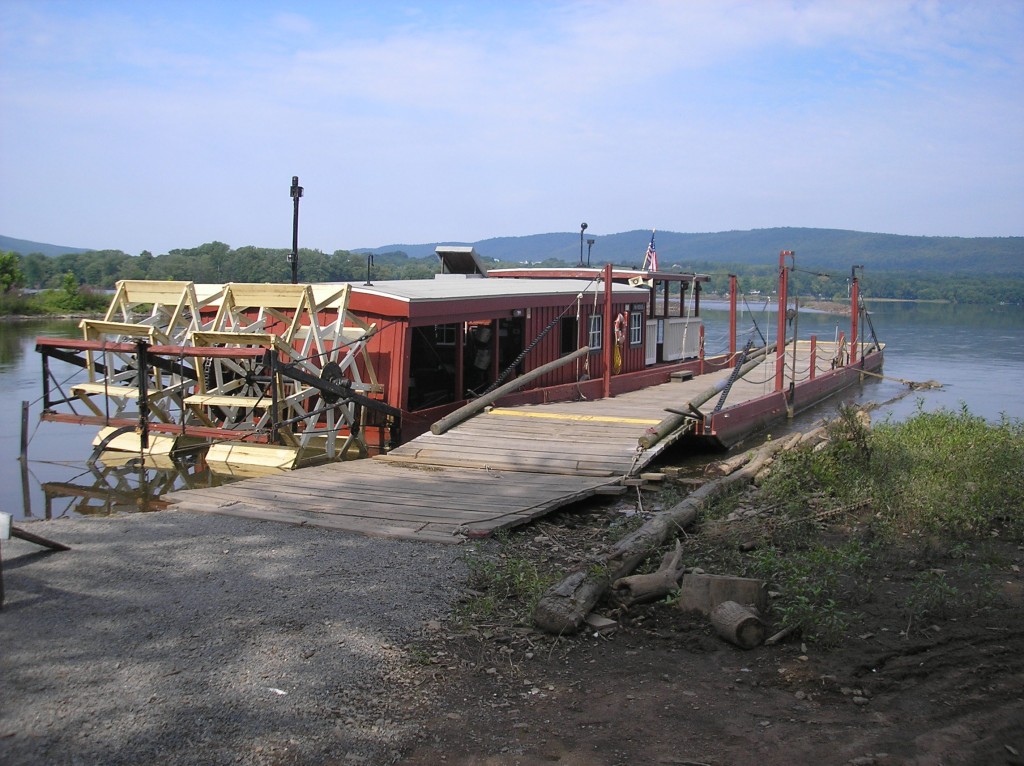 In 1825, the first ferry was "poled" across the Susquehanna River at Millersburg.  At the time of the Civil War barges were in operation, mainly to transport goods.  The one mile journey across the Susquehanna River was not easy as the river provided a formidable barrier between Dauphin and Perry Counties, and other than the transportation of goods across the river, there wasn't reason for too many crossings of people.
Commerce on the river bank generally flowed north and south – north to Sunbury and south to Harrisburg.  There was a canal that ran down the river which was used for the movement of coal barges, but the main transportation route was via the Northern Central Railroad, which by 1858 had a continuous line from Sunbury, Northumberland County, Pennsylvania, to Baltimore, Maryland.
It was not until after the Civil War, in 1873, that powered, paddle-wheel boats were introduced.
The men who operated the boats can be found in the 19th century censuses for Millersburg and Upper Paxton Township as "Boatmen."  Many of these men were Civil War veterans.
The ferry boats in operation today do not look much like the boats used during the Civil War period – but the crossing is at about the same point and taking the "tourist" ride approximates the look and feel of what the crossing may have been like in the 1860s.  According the sign at the site, these are the only remaining wooden stern paddle wheel ferries operating in the country!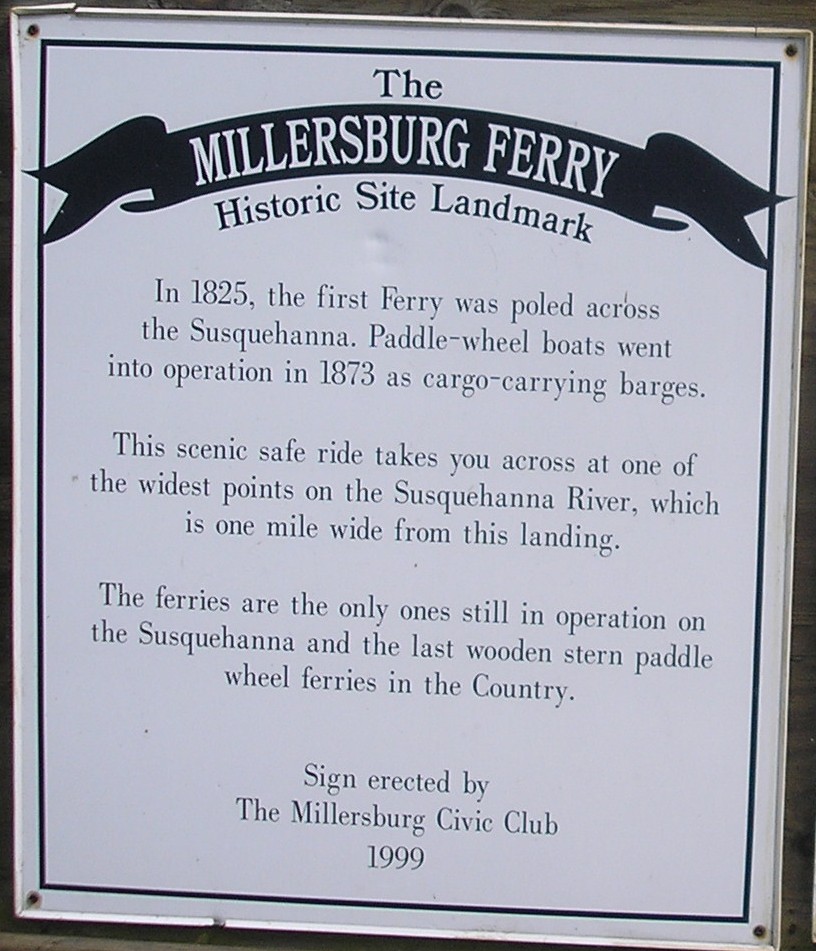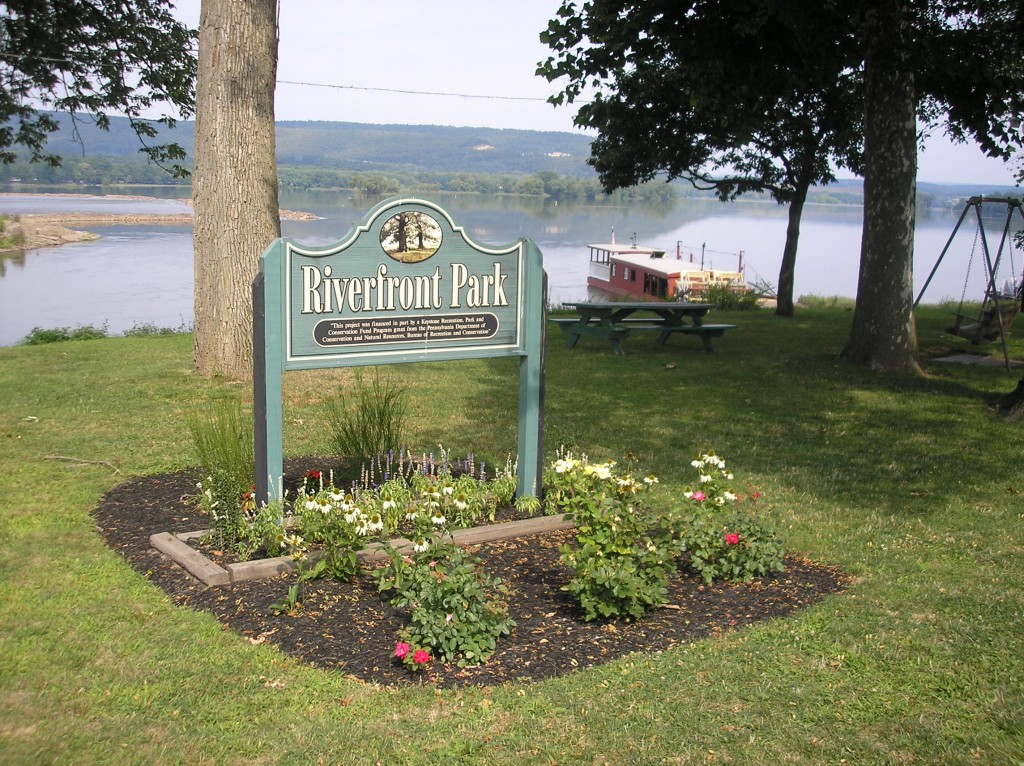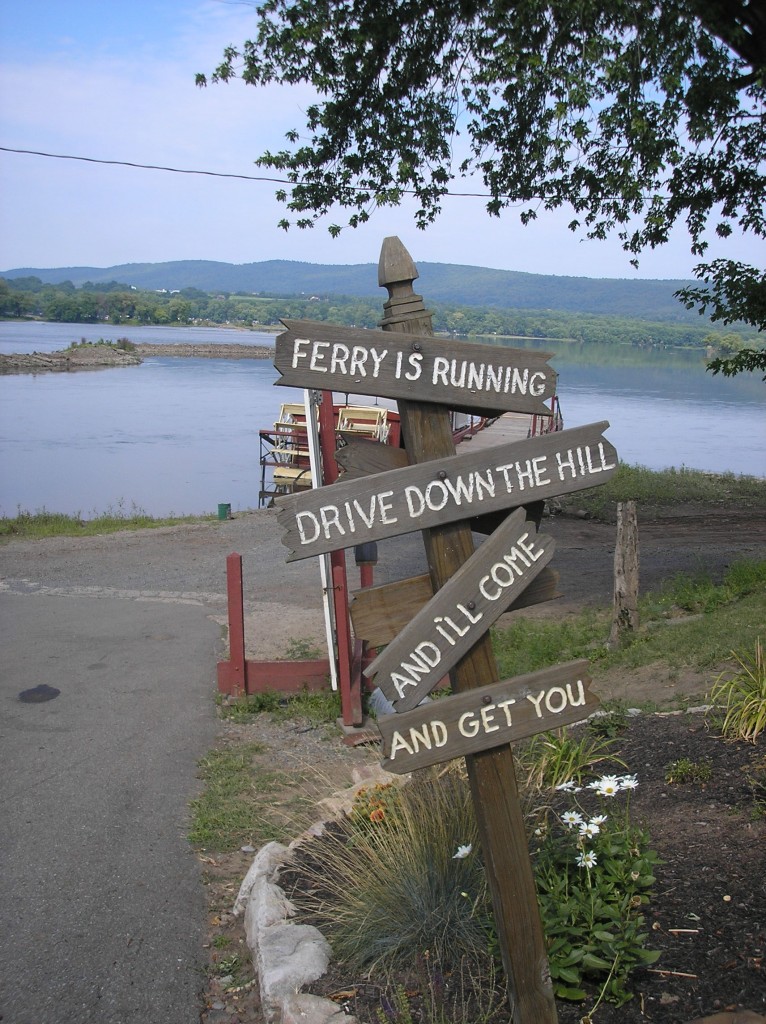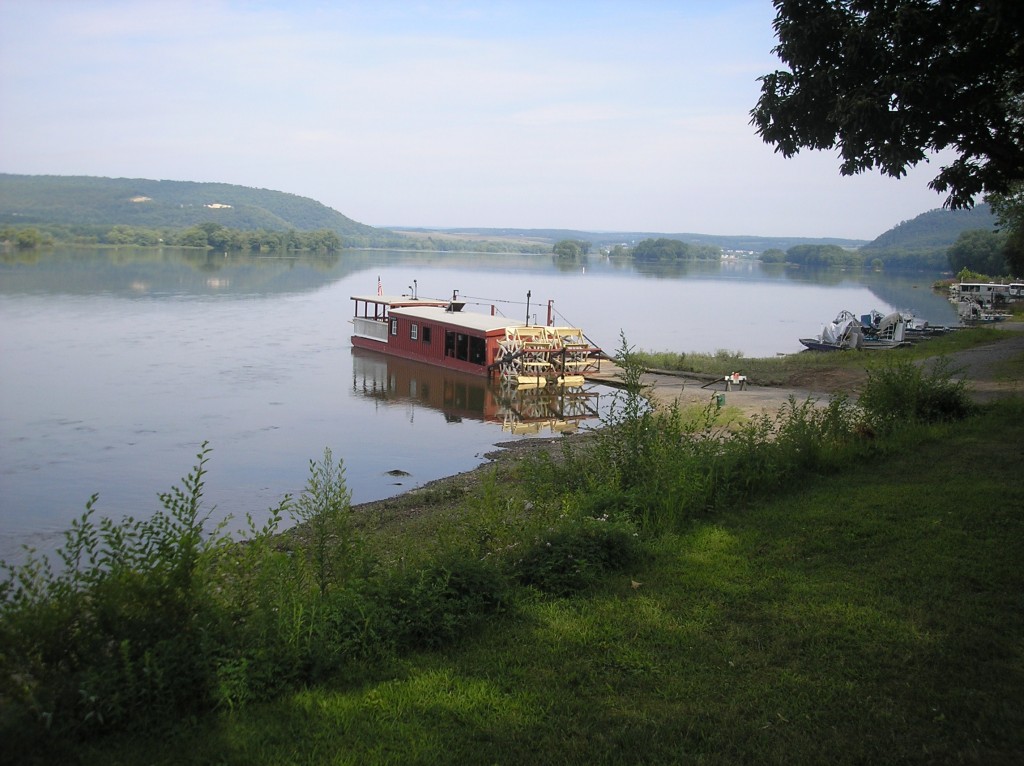 For information on operations and further details about the history of the Millersburg Ferry .