Posted By Norman Gasbarro on November 26, 2010
The recent closing of the Gratz Historical Society museum for the winter months was quickly followed by the announcement of the release of the Historical Society's  latest publication – Tour by DVD.  It arrives just in time for the holiday season!
Local history experts and museum tour guides take you through the exhibits of the Gratz Historical Society museum, allowing you to see the artifacts and hear the stories of local history.  The DVD is divided into 24 sections, and each six to ten minutes long section can be viewed by itself.  The DVD can be paused with clear quality to read printed materials and study artifacts. An amazing resource allowing those unable to make a trip to the museum to see the collections, and others to enjoy them again and again.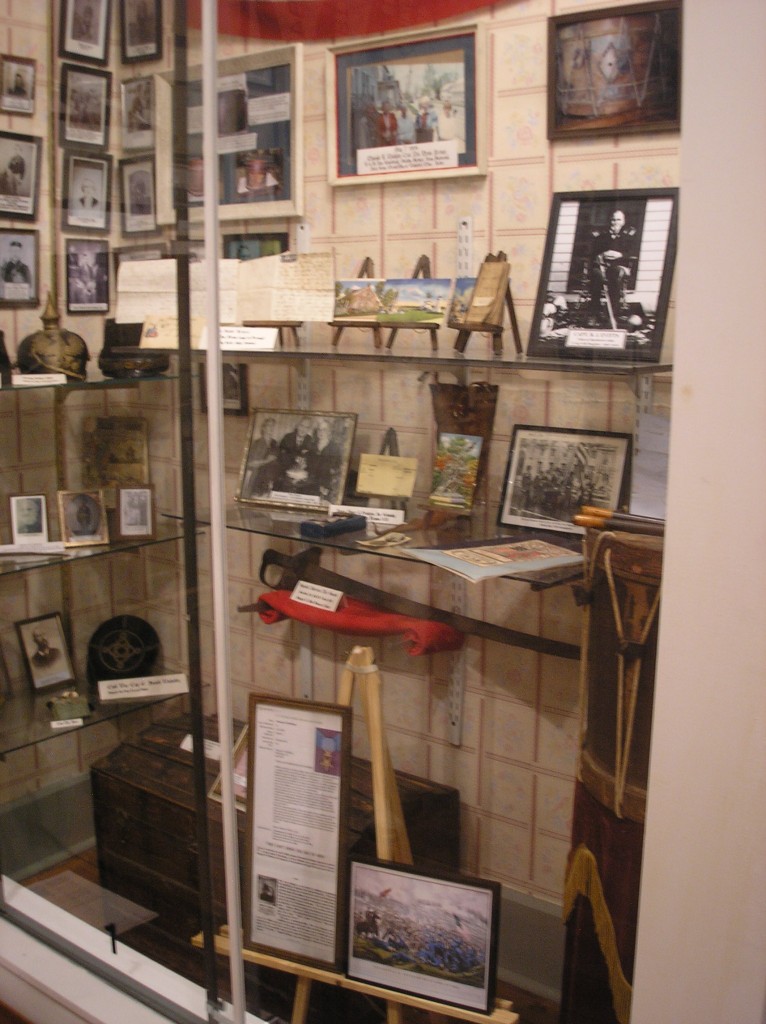 One of the sections is the military exhibit which includes the Civil War exhibit.  In a large display case, photos of Civil War veterans are interspersed with memorabilia related to area veterans.  There's an original Civil War drum, a uniform cap and boots, canteen, letters from veterans, and a photo from the 1938 Gettysburg veterans reunion.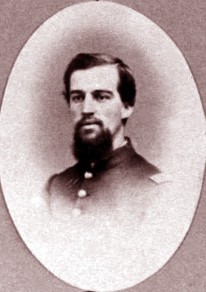 Capt. Thomas W. Hoffman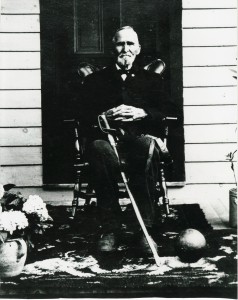 Capt. Benjamin J. Evitts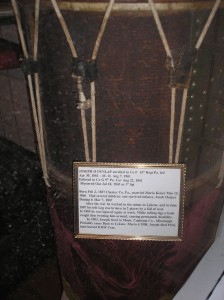 Civil War Drum of Lt. Joseph H. Dunlap
Recent acquisitions include a picture of Capt. Thomas W. Hoffman (1839-1905), born near Berrysburg, Dauphin County, Pennsylvania, and the story of how he distinguished himself at the Battle of Petersburg as Captain of Company A, 208th Pennsylvania Volunteer Infantry.  Capt. Hoffman was one of only 300 men who were awarded the Congressional Medal of Honor for Civil War service.  After the war, he became a retail merchant, eventually moving to Scranton.  He is buried in Pomfret Manor Cemetery in Sunbury, Northumberland Co., Pennsylvania.
Also recently included is a photo of Capt. Benjamin J. Evitts (1822-1909) sitting on the porch of his Lykens Township home, wearing his Grand Army of the Republic (G.A.R.) uniform.  Capt. Evitts worked as a tailor and a farmer in the Gratz and Lykens Township area.  The photo was donated by his great grandson.  Capt. Evitts was always willing to write letters of support for men who served with him the 177th PA as they sought government pension assistance in their later years.  Copies of many of those letters are available in Civil War collection of the Gratz Historical Society.  Capt. Evitts is buried in Peace Cemetery in Berrysburg, Dauphin County, Pennsylvania.
An older acquisition, and a centerpiece of the exhibit is the Civil War drum used by Lt. Joseph H. Dunlap (1838-1914) who rose through the ranks from 1st Corporal to 2nd Lieutenant while serving in the 15th Pennsylvania Infantry and later in the 9th Pennsylvania Cavalry.  After the war he worked in the mines in Lykens, but injuries from mine accidents in 1887 and 1889 eventually resulted in permanant disability.  Lt. Dunlap was born in Chester County, Pennsylvania, and is buried in Odd Fellows Cemetery, Lykens, Dauphin Co., Pennsylvania.
As new materials are located and/or donated they will be added to the Civil War exhibit.  Anyone interested in donating anything to the Civil War collection is encouraged to do so, especially as the Sesquicentennial approaches.  While the library and museum are closed for the winter, volunteers continue to work for society on projects in the building and on the grounds.  And, for groups of eight or more, special arrangements can be made to see the museum or to do research by calling 717-365-3342.
The new DVD takes you on a three-hour guided tour of all parts of the historic building.  It's perfect for those who cannot make it to Gratz to see the museum in person, or for anyone interested in Lykens Valley history. $15.00 plus $2.00 shipping. Click here for details and to order.