Posted By Norman Gasbarro on November 30, 2010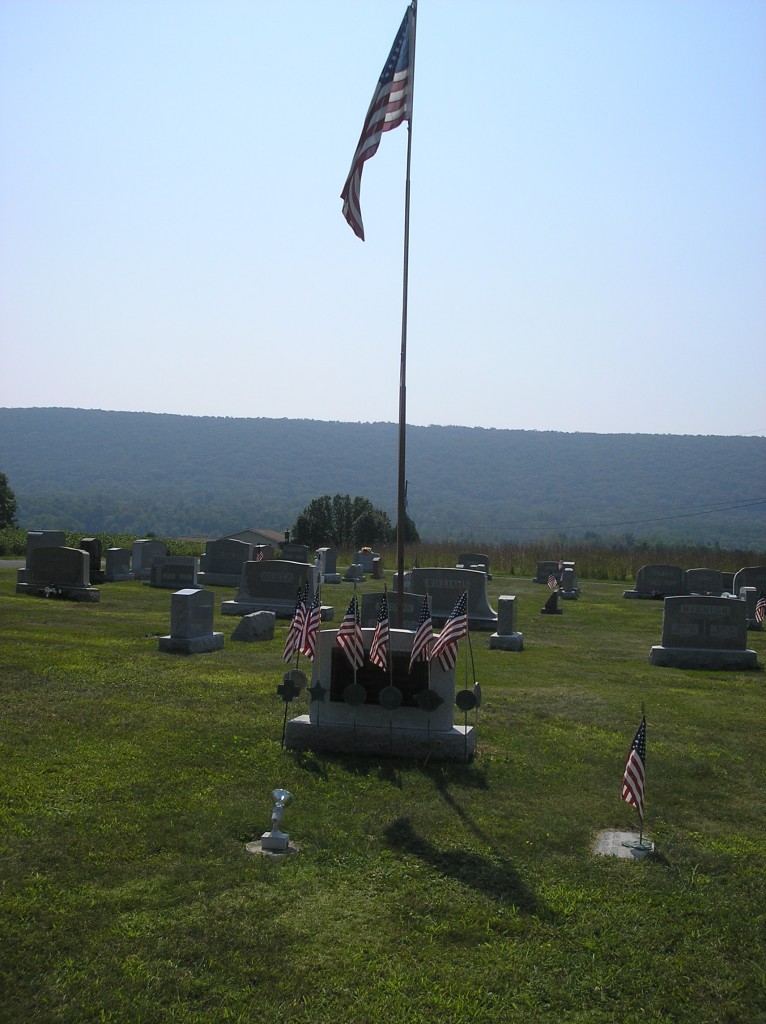 Behind the Christ Church, United Church of Christ, Fountain, Schuylkill County, Pennsylvania, lies a small, but historic cemetery.  Within that cemetery is the Fountain All Wars Veterans Monument.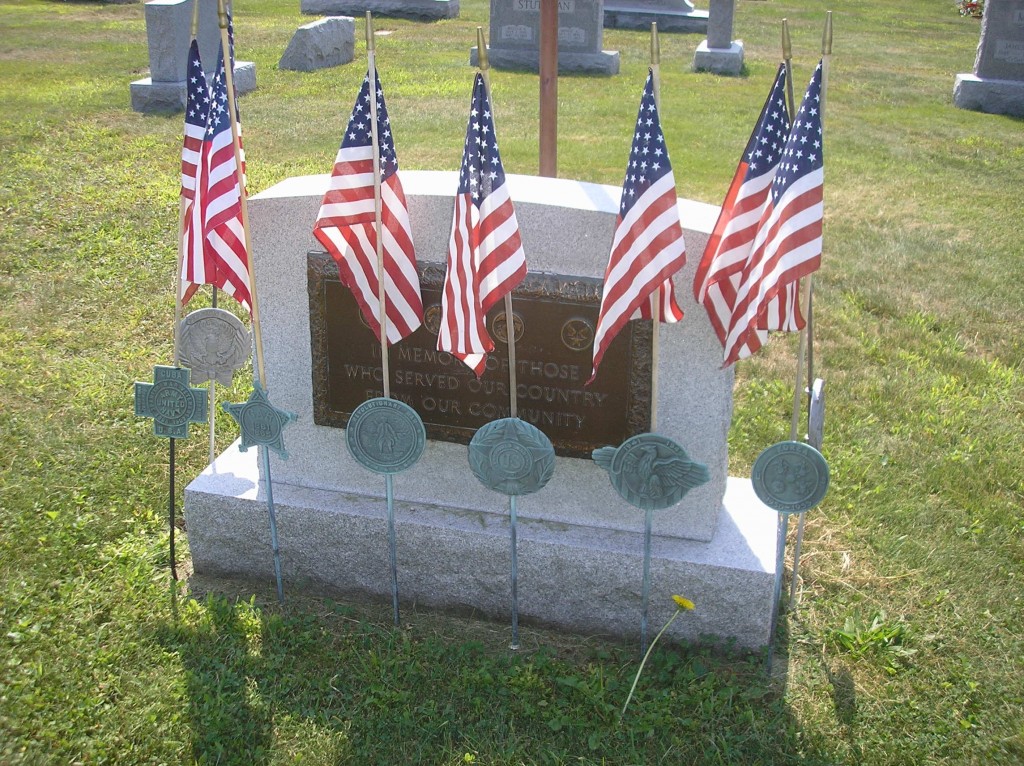 The bronze plaque reads:
In memory of those who served our country from our community.
Emblems of the branches of the armed service are featured on the plaque and bronze flag holders represent the various wars in which the nation fought.  The Civil War is represented by the G.A.R. Star.  Several graves in the cemetery are also marked with the G.A.R. Star and American flags.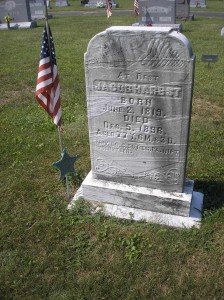 Jacob Harbst (1819-1896)
The Village of Fountain is located along Route 25 at its eastern end very close to where the road re-joins Route 209 just east of Tremont.  It is historically part of Hegins Township.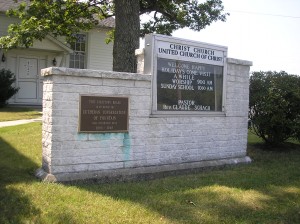 A bronze plaque at the church message boards notes that the Lutheran Congregation of Fountain worshipped here from 1886 to 1968.